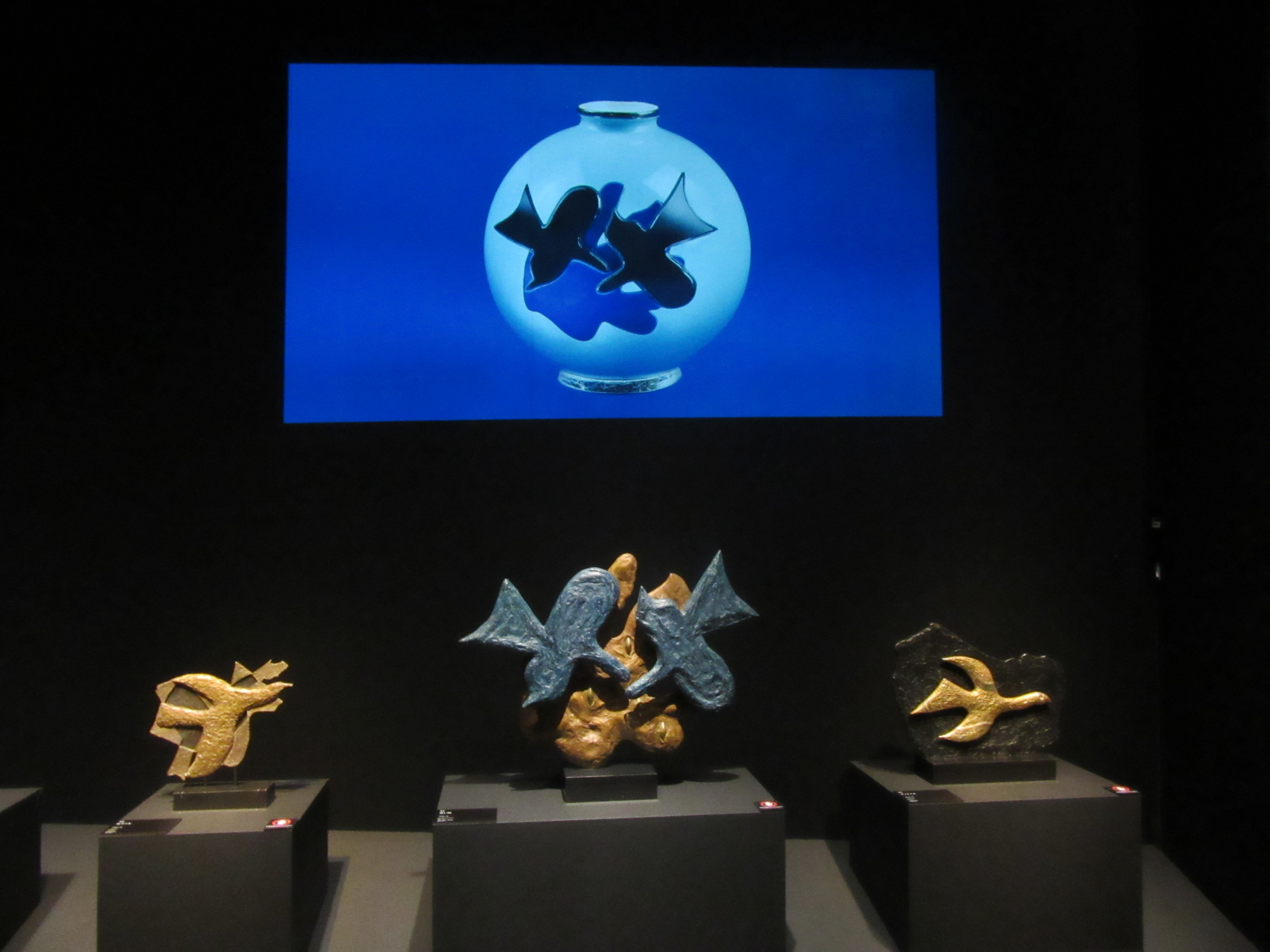 At the Panasonic Shiodome Museum "Georges Black Exhibition" is held from Saturday, April 28, 2018 until Sunday, June 24, 2018. Since the press exhibition was held on April 27th, I will tell you how it is.
Founder of Cubism, Georges Black (1882-1963). In the beginning of the 20th century, Black, together with Picasso, brought innovation to painting with this method of expressing the three-dimensional nature of the object on the plane through decomposition and reconstruction.
The challenge to beautification of all the shapes of black started with paintings and sculptures, and works of various forms ranging from jewelry, ceramics, decorative arts such as stained and glasses were produced. Especially, many of the jewelry pieces are acclaimed as "the best masterpiece of black" and the pursuit of painter's insatiable beauty is fruitful in its sublime and shine.
In this exhibition, the first full-scale introduction in Japan of "Metamorphosis" series that Black worked on in his last years. In addition, through the work of about 90 points including the early paintings, we can trace the transition of black's paintings and be able to learn about the change in modeling aimed at by the painter.
■ Exhibit composition
Introductory Chapter 1 Planes Chapter 2 Ceramics Chapter 3 Jewelery Chapter 4 Sculpture Chapter 5 Interior Decoration
---
Let me introduce some of the venue landscape and some of the exhibited works.
Chapter 1 Planar
In the first chapter, planar works that are the basis of the work of "Metamorphosis" which Black worked from 1961 to 1963 are introduced. A series of Gouache pictures (technique and painting using opaque watercolor paintings) lining up here turned into a printmaking and it became a drawing of various three dimensional works to be produced later.
Chapter 2 Ceramics
Chapter 2 where china ceramics with fruitful fruit of black space and intolerable inquiry into solid are exhibited. Major motifs of "Metamorphosis" such as "Pelius and Nereus" and "Hecate" that were displayed in Chapter 1 will appear as a dish, a pitcher, a pot, and other pottery works.
Chapter 3 Jewelry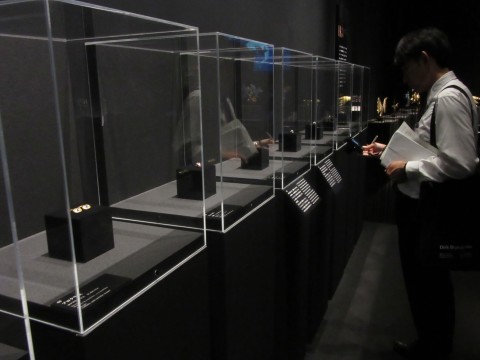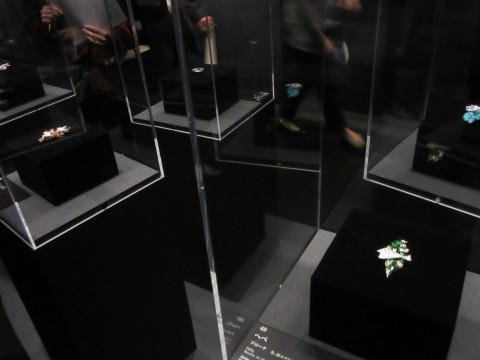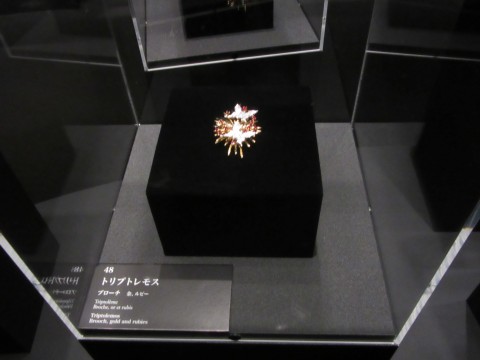 In chapter 3, works of jewelry created by collaboration with Jewelry creator Eger de Lurenfeld are exhibited. It is an exhibit that women can not miss.
Looking at these works that black paintings transformed into precision by precious metals, Andre Malraux of the French Culture Minister celebrated "the highest peak of black art" and sent the greatest compliment.
Chapter 4 Sculpture
In the fourth chapter is displayed a series of black sculptures. Black uses motifs found in ceramics and jewelry for sculpture as much as we can, changing the combination of material and form, giving us eternal life.
Chapter 5 Interior decoration
In the final chapter, the interior decoration that Black handled, tapestry, the work of later years such as mosaic, and the work of the workshop that inherited Black's will are gathered together. Black continued his family business and was training as a decorative painter, so he was energetically working on decorative art as well as pure art.
---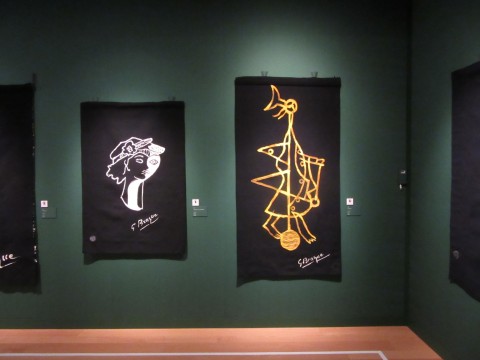 The word "metamorphosis" meaning "transformation" and "transformation" in French. Black tells us that we will "transform" while changing the material from flat to solid, with the motifs of the gods appearing in Ovid's "Transformation storyline" of the poet Ovidius.
"Georges Black Exhibition" is a very valuable opportunity to exhibit the "Metamorphic Forces Series", which has been rarely introduced in Japan, with approximately 90 works.
The exhibition is from Saturday, April 28, 2018 until Sunday, June 24,.
Why do not you visit this opportunity.
Summary
| | |
| --- | --- |
| Exhibition name | "Georges Black Exhibition Transformation from Painting to Stereoscopic – Metamorphosis" |
| Venue | Panasonic Shiodome Museum |
| A session | Saturday, April 28, 2018 – Sunday, June 24, |
| closing day | Wednesday ※ May 2nd opening |
| time | 10 am – 6 pm ※ The admission is until 5:30 pm |
| Price | General: 1000 yen Over 65 years old: 900 yen College student: 700 yen Medium / High school student: 500 yen Elementary school student or less: Free |
| URL | https://panasonic.co.jp/es/museum/exhibition/18/180428/ |
---