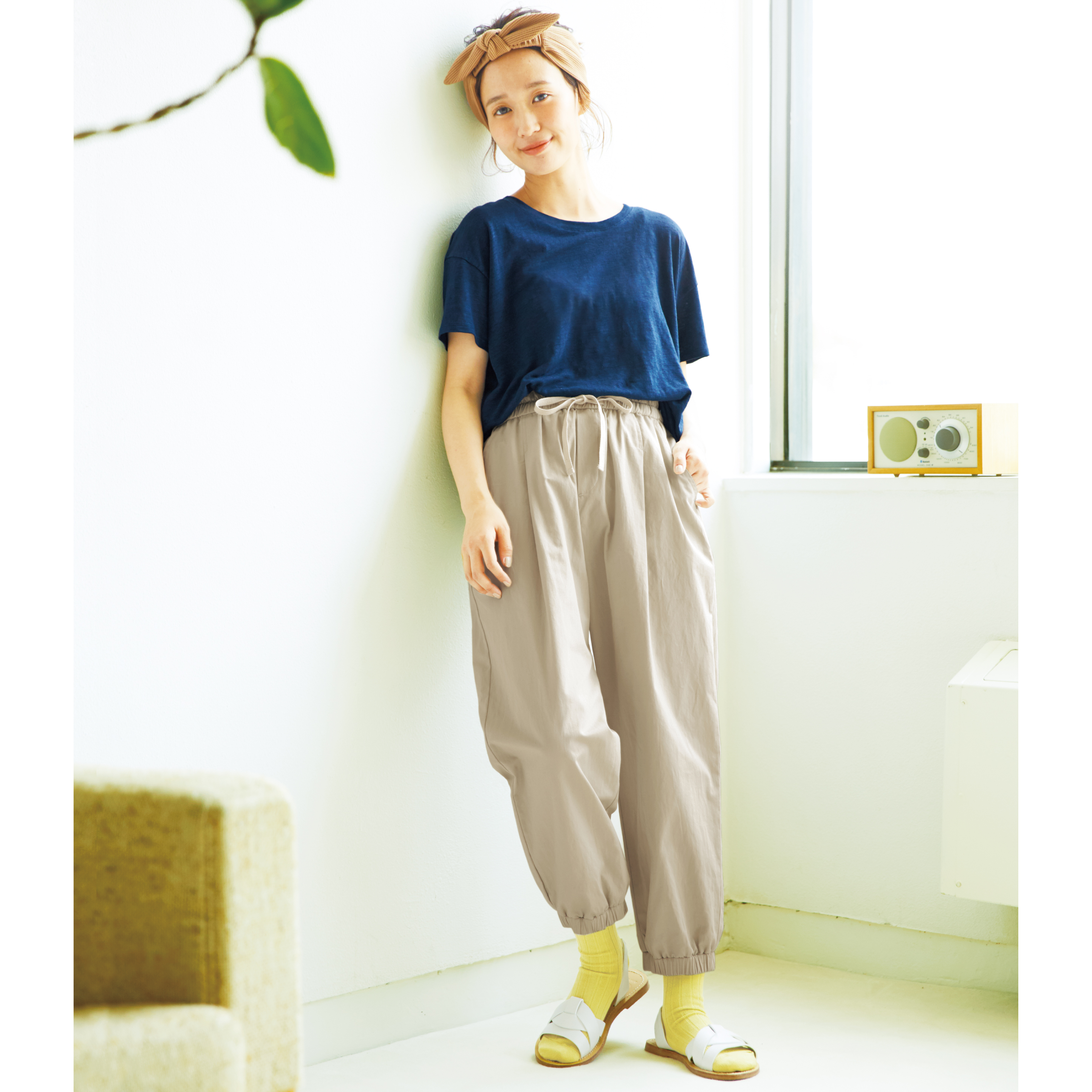 Lifestyle fashion brand "ONIGIRI"
"ONIGIRI (Onigiri)" developed by Fivefox Co., Ltd. is a relaxing casual brand that is both comfortable as a home wear and a little out of mind. This time, "Monpe", which spread as active clothing in the early Showa era, has been commercialized by dropping it into the design of modern casual pants. From June 6 (Thu), ONIGIRI stores (Ginza Mersa, Nagoya Uni Mall) and Five Fox Online Store will be developed.
While comfort and relaxation are fashion trends, focusing on the old work pants "Monpe", I thought whether it would be comfortable pants that fit into my daily wear.
The fit and taste inspired by Monpe are the same, and the device looks stylish!
・ It is a silhouette that gives the image of Monpe, a space around the waist. In addition, it has a device that looks neat by making it a tapered silhouette that narrows toward the hem.
・ We put rubber in squeezing so that hem is not in the way, and we are particular about ease of movement.
-Material is 100% cotton, light and soft.
[WEB] http://www.fivefoxes.co.jp/
[ONLINE] https://online.fivefoxes.co.jp/sp/?id=onigiri&utm_source=top&utm_medium=banner&utm_campaign=ffs190206
[Instagram] https://instagram.com/onigiri_insta.official?utm_source=ig_profile_share&igshid=i9q9aulvlvu2