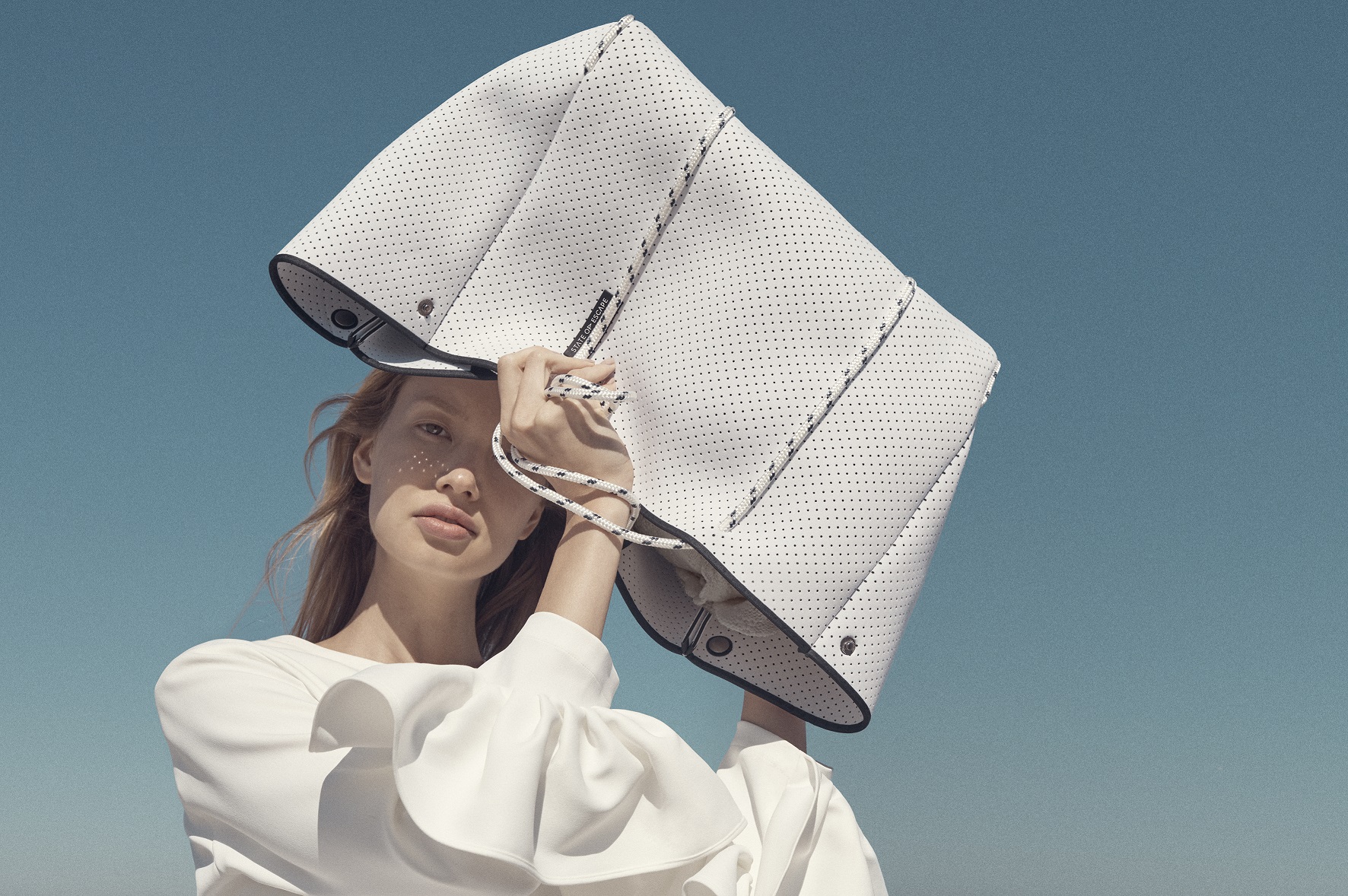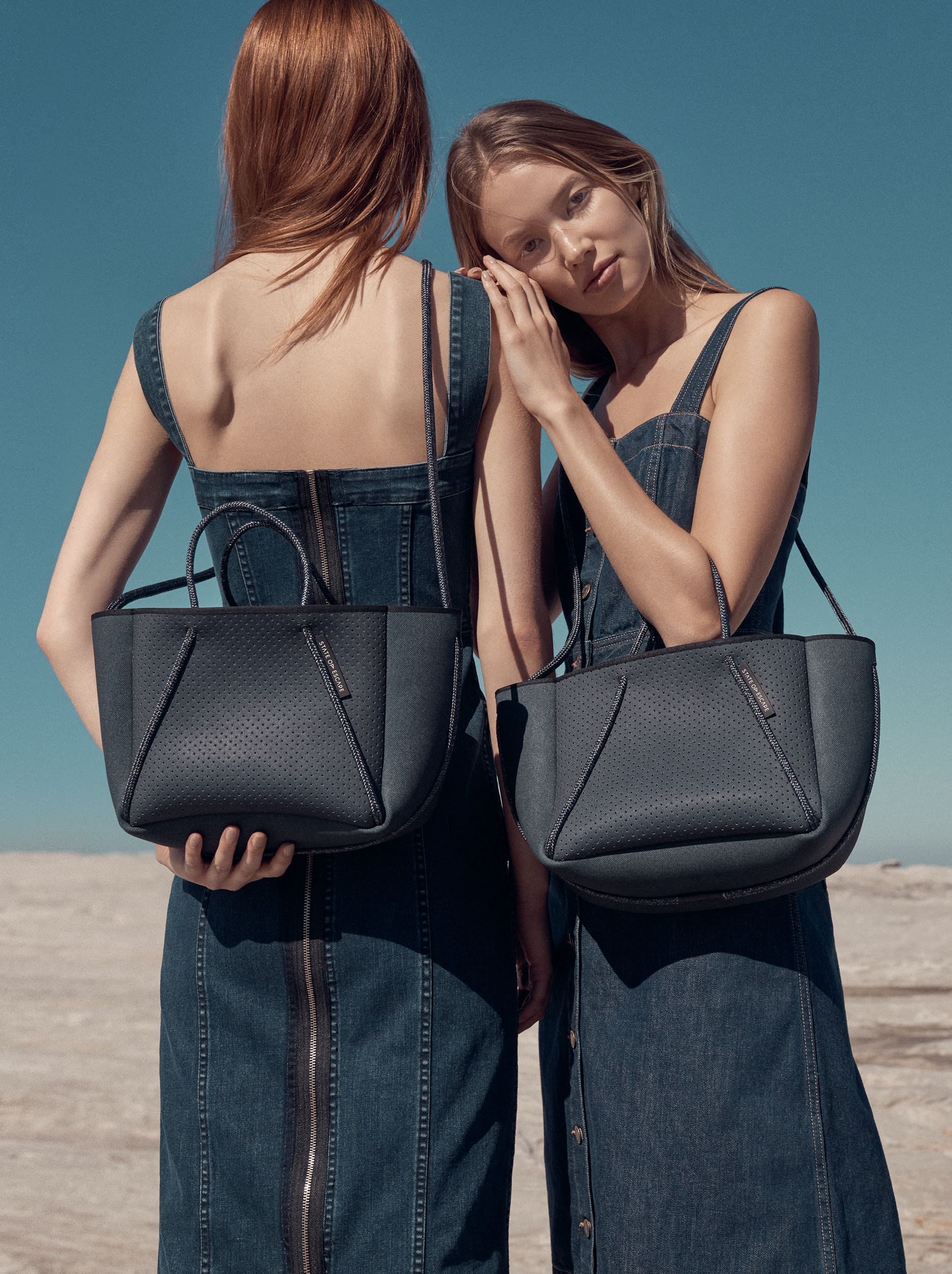 "GUISE Collection" PETITE GUISE Petit Guys ¥ 43,000 + TAX Bag Size W 25 cm x H 19 cm x D 14 cm
From Australia, handmade bag brand <State of Escape / STATE OF ESCAPE> using neoprene material and sailing rope, GINZA SIX the third floor for a limited time from Wednesday, June 26 to July 23 (Tuesday) We will open a pop-up store at POPUP 3rd. In this pop-up store, in addition to the popular standard collection, the GUISE collection, the new SORBET collection, and the NEON collection also appear.
---
---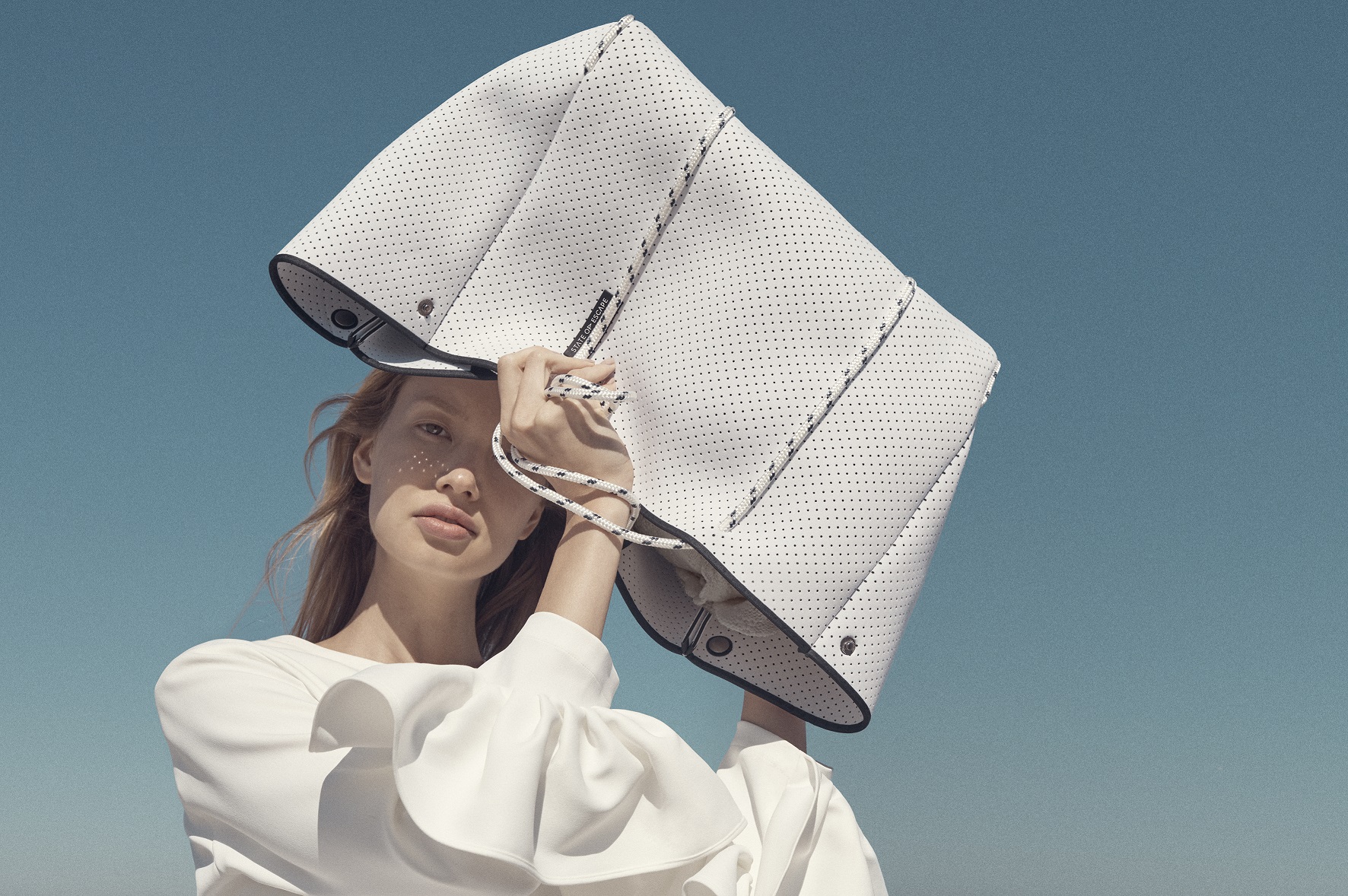 ESCAPE Escape ¥ 39,000 + TAX bag size W 38 cm × H 30 cm × D 24 cm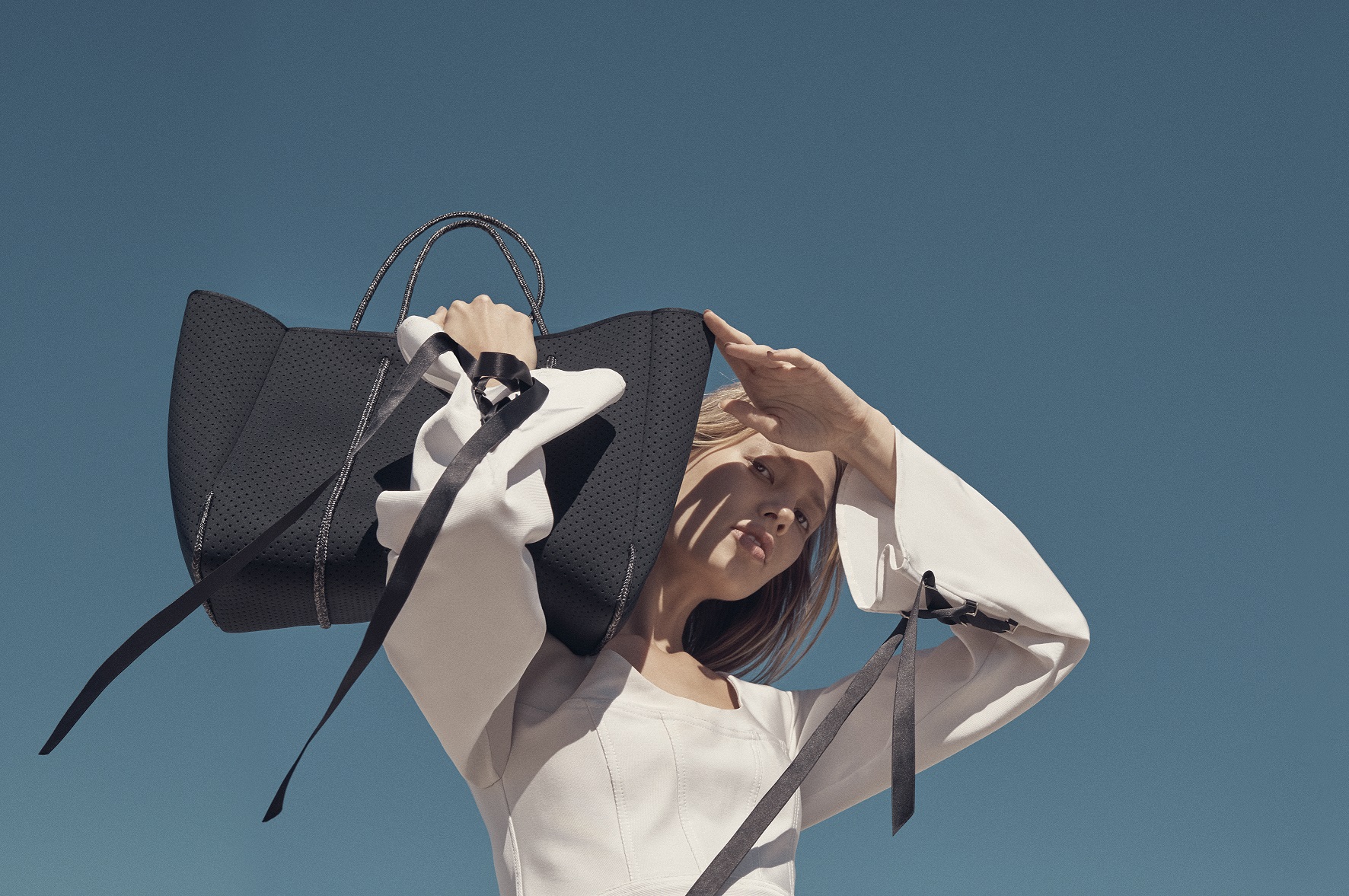 FLYING SOLO flying solo ¥ 37,000 + TAX bag size W 32 cm × H 28 cm × D 17 cm
s The classic collection is popular as a signature of the brand "ESCAPE", more compact than that "FLYING SOLO", and the GUISE collection featuring sailing ropes arranged diagonally with the body of denim print and more color variations than ever before A rich lineup of models. Also, pay attention to "MICRO ESCAPE", which will be released for the first time this time! The smallest size of the STATE OF ESCAPE collection, with a strap that can be cross-body, so it's attractive as an accessory-like design. As well as basic color black & white, the same model appears in the new NEON collection.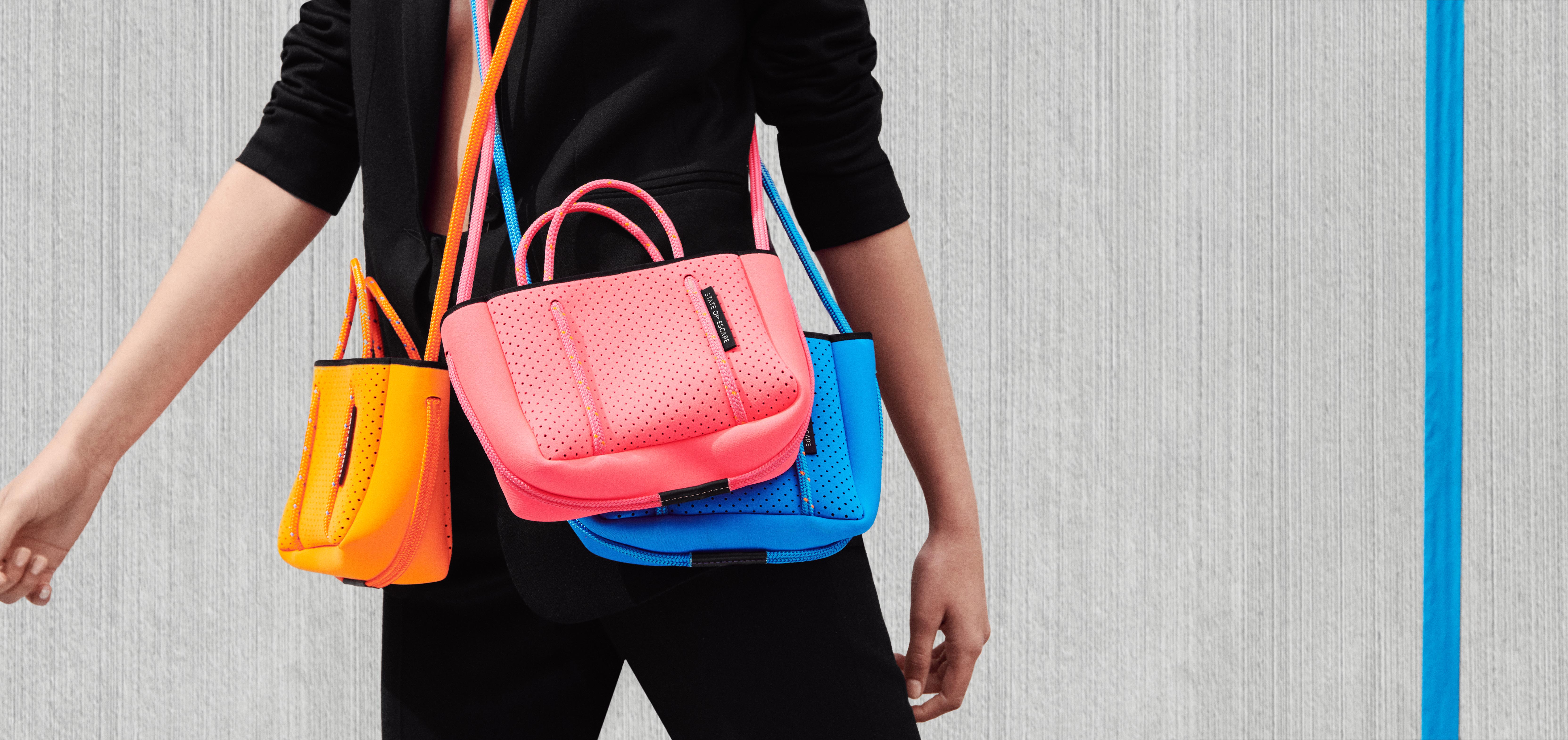 "NEON Collection" MICRO ESCAPE Micro Escape ¥ 22,000 + TAX Bag size W 19 cm × H 14 cm × D 9 cm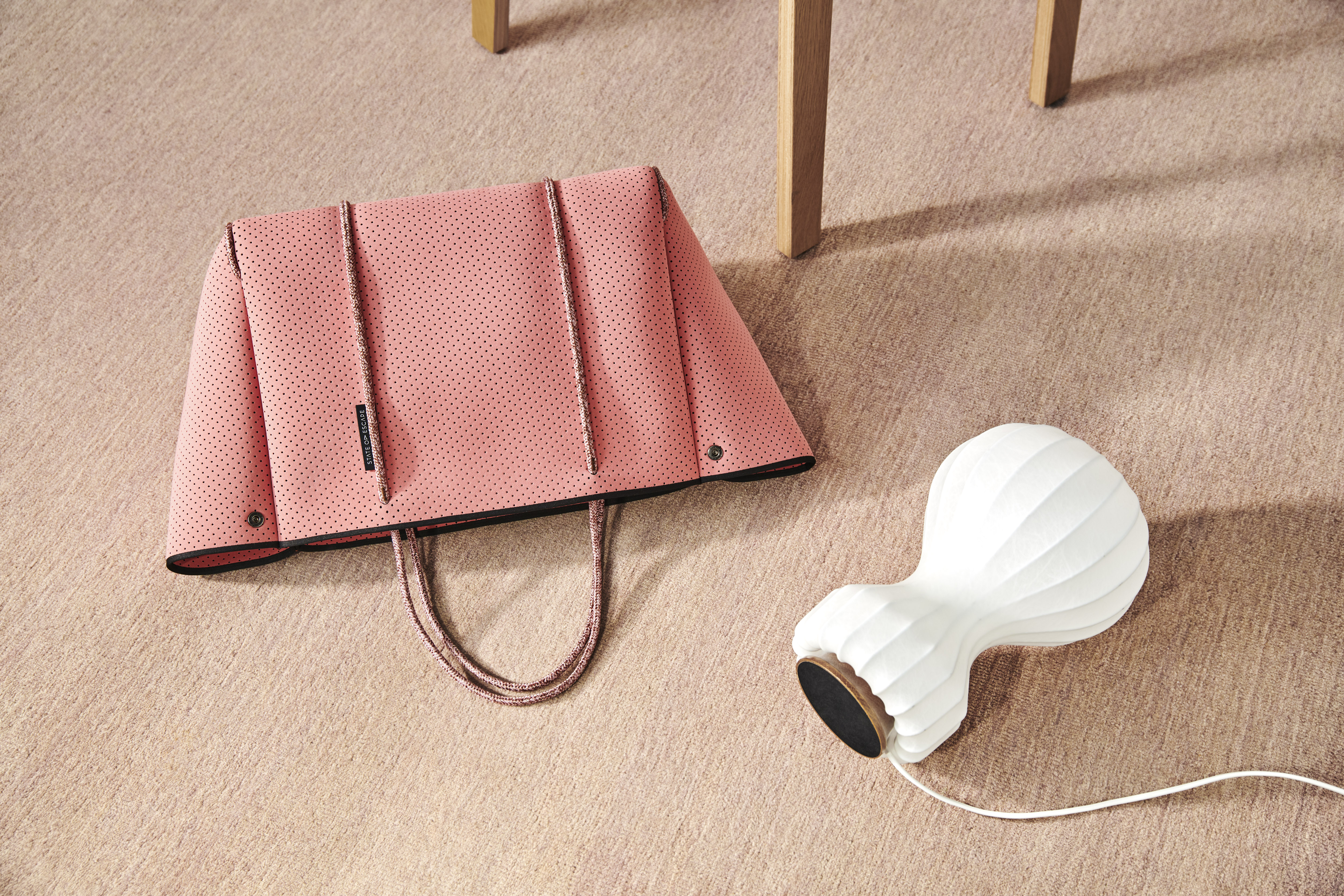 "SORBET Collection" ESCAPE Escape ¥ 43,000 + TAX Bag size W 38 cm × H 30 cm × D 24 cm
The NEON collection attracts bright coloring that is perfect for the coming season. Colorful and happy color development with 2 types and 5 colors of "ESCAPE" and "MICRO ESCAPE". The SORBET collection features soft coloring, in addition to the brush developed from last year, and new color Bermuda and sage green also come in 2 types of "ESCAPE" and "FLYING SOLO". In addition, in commemoration of the pop-up store holding this time, the novelty is also available in limited quantities. Please take a look at the world of STATE OF ESCAPE on this occasion for a limited time.
【Popup store details】
Sales period: Wednesday, June 26, 2019-July 23, 2019 (Tuesday)
Stores: GINZA SIX 3F 〒104-0061 Ginza 6-chome, Chuo-ku, Tokyo 10-1 3rd floor THE POP UP 3rd
https://ginza6.tokyo/
[GINZA SIX limited novelty]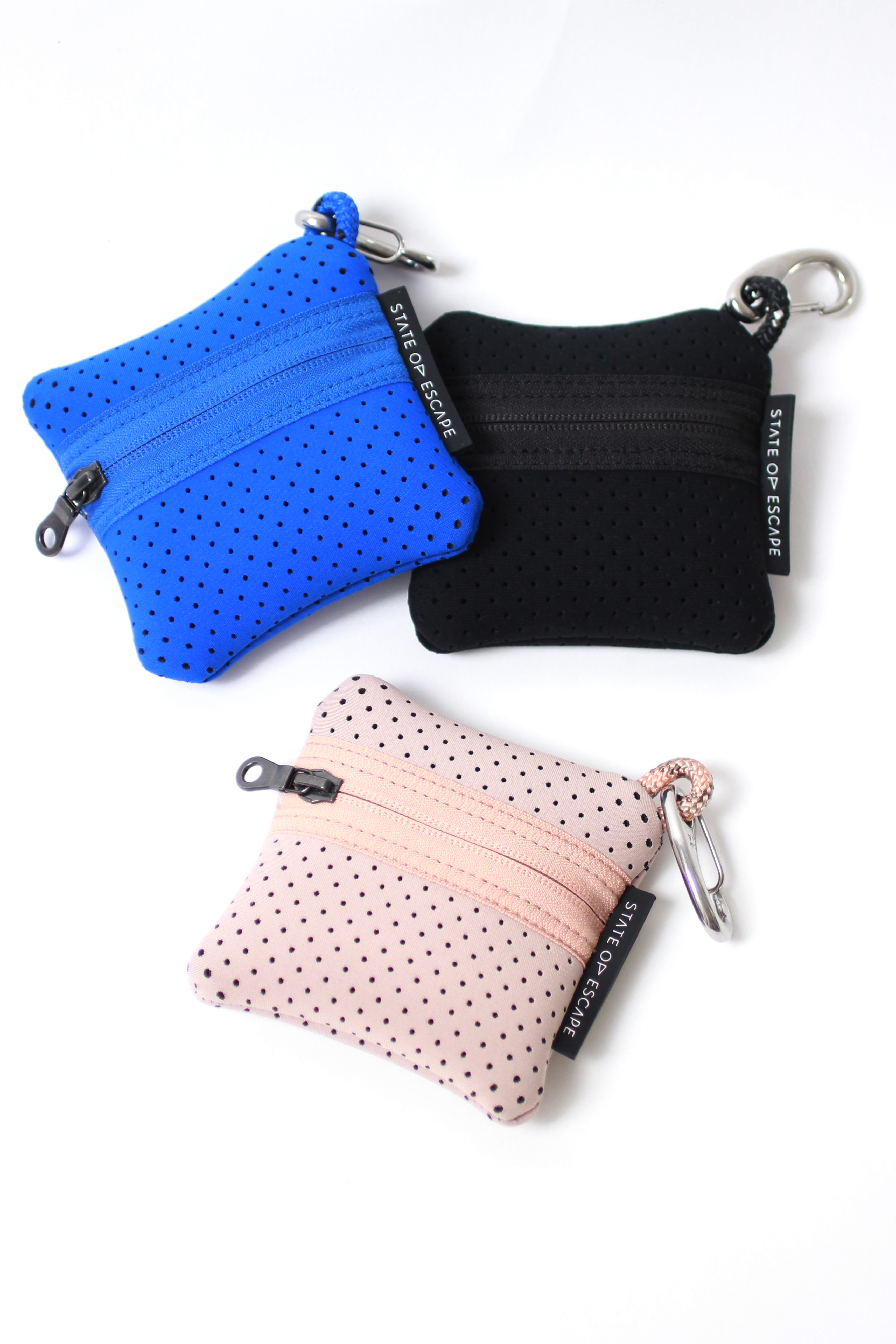 We will present a coin case of STATE OF ESCAPE as a GINZA SIX limited novelty to customers purchasing a bag at this pop-up store.
As the number is limited, it will end as soon as it disappears. Please note that colors can not be selected.
【Brand profile】
STATE OF ESCAPE is a handmade bag brand launched in 2013 by BrigitteMacGowan (Bridit Magouan) and Desley Maidment (Desley Maidment) in Australia.
Based on the concept of "making unique and edgy, beautifully designed carry-all", it is developing a colorful and impressive bag. A lightweight, soft, skin-friendly neoprene body, with a sailing rope as a shoulder, all collections are superlight yet robust, compact, and easy to wash in water.
【Customer Contact】
Sotheby League TEL: 03-5412-1937
HP: https://www.sazaby-league.co.jp/brands/detail/state-of-escape/
---