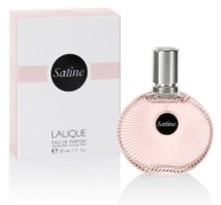 The new work "Laric Satine" will be released from June 12, 2019.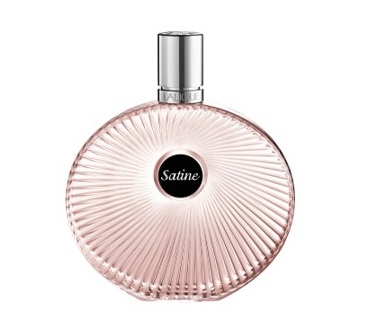 An elegant and sensuous scent that expresses satin's flexible and delicate texture <br /> A parfum made for a light and lively woman like a modern Parisienne that freely expresses one's ownness. The top notes of the white flowers are accented by Tonka and vanilla sweet and pink pepper, and the creamy, woody last notes elegantly wrap the whole.
The sensual feel of satine-satin, the powdery feel, it is a sensuous scent.
---
---
It looks like a satin skirt that stretches softly.
Glossy bottle design to enhance feminity
The bottle design is inspired by the black pearl perfume bottle designed by Rene Larick in 1924. The feminine and sensual nuance has a scent that brings the image of the brilliance and smooth texture of a satin-made skirt to the wind. Stand out.
Oriental Woody Scent <br /> Top Jasmine, Heliotrope, Gardena's refined floral bouquet, Tonka Vin, Pink Pepper, Heart note with accents of vanilla accents, and Dry-down notes of Cedarwood, Patchouli, Sandalwood Gentle and gentle wrap.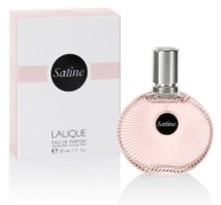 Larick Satine Eau de Parfum
30 ml ¥ 9,800 (excluding tax)
The history of Laric's Fragrances and Fragrances is closely linked. René Laric, who has gained fame as a jewelry designer, has commissioned perfume company François Coty to design perfume bottles and labels, which led to the production of many elegant perfume bottles. Even today, the creativity is inherited, and a lot of items of the fragrance of the unique approach, home fragrance are released. They all use carefully selected ingredients and are packed in beautiful bottles inspired by Rene Larick's creations.
About
Founded in France in 1888, Laric is the highest peak maison called "crystal glass haute couture". René Lalique, known as the "Parent of Modern Jewelry," has become a master of art in glass creation as well. Over time the name has become a symbol of one and only Savoie Fell (skilled skill) and is synonymous with luxury, excellence, creativity, and a well-known artistic style.
Maison Laric, who has inherited the overwhelming craftsmanship technology and unparalleled creativity established by its founder Rene Laric, now has crystal accessories (decoratives), as well as jewelry, interiors, art, wine and fragrances. Expanding six categories, we continue to evolve as a "lifestyle maison" that delivers timeless attraction.
In addition, Larick has created exclusive collections with other luxury brands, artists and designers to create breathtaking works and unique collections based on their know-how and expertise . Since the factory in 1921 all crystal products have been produced by skilled craftsmen at the only manufacturing site in the Alsace region of France.
■ LARIC SHOP LIST ■
Larick Ginza Honten Tokyo 5-6-13 Ginza, Chuo-ku, Tokyo
(2 minutes walk from Tokyo Metro Ginza Station Exit A1)
https://goo.gl/maps/PUGFJXfScHC2
Larick Isetan Shinjuku [Laric Hotel Project] Main building 5F = living room / promotion (~ July 2)
【Larick Lai Style ・ Gift Shop】 Main Building 5F = West Park 【Larick Jewelery Shop】 Main Building 1F = Accessories Floor 【Larick Wine Shop】 Main Building B1F = Grand Cave
LARIC Nagoya Store <br /> Meitetsu Department Store Main Store Main Building 1F = Accessories Floor
LARIC Official Online Shop
https://lalique.jp/