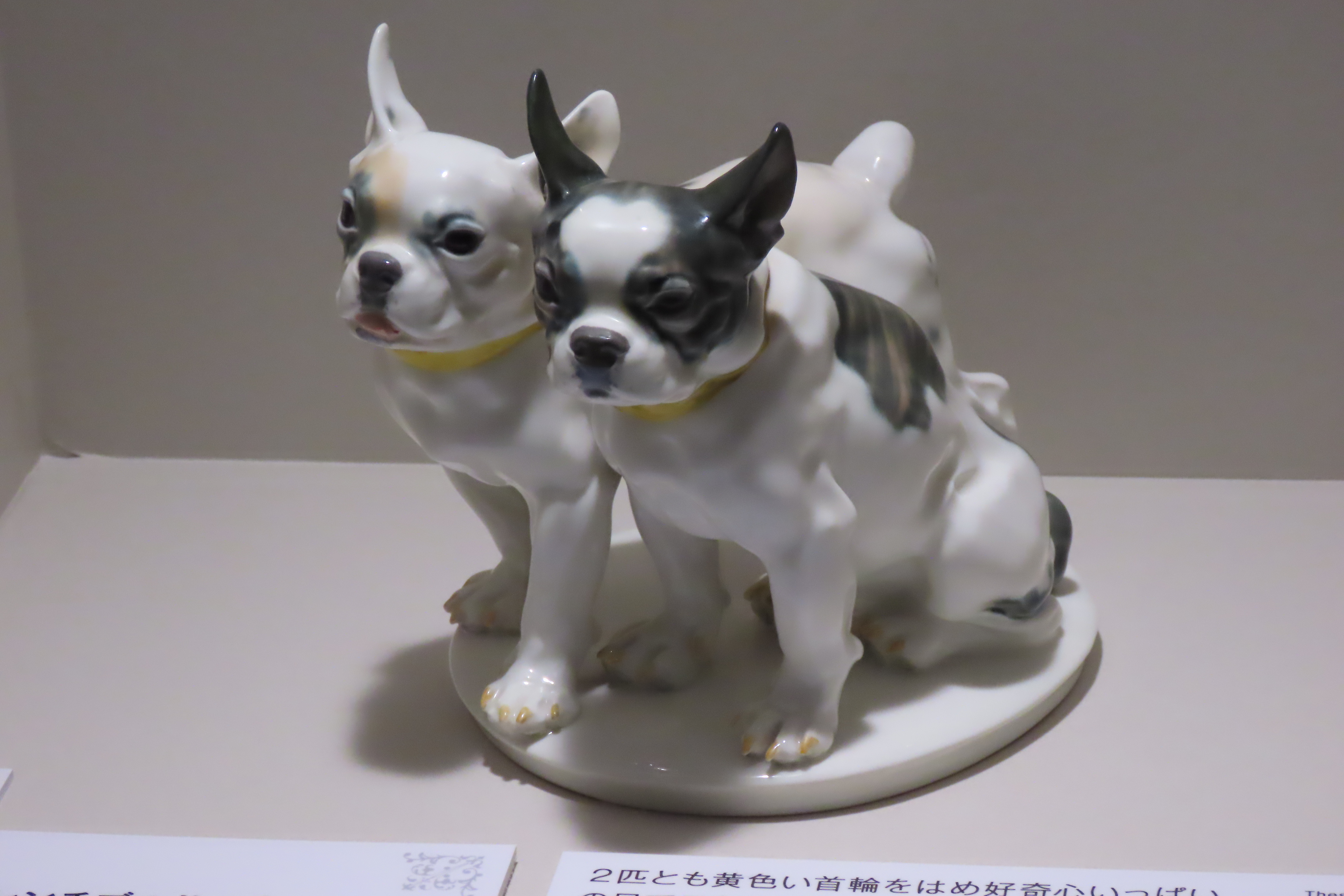 From July 6, 2019 (Saturday), the Meissen Zoo Exhibition is being held at the Panasonic Shiodome Museum of Art in Shimbashi, Tokyo. (Until September 23 (Mon. / Holiday))
The press preview of this exhibition was held the other day, so this time we will deliver the report.
---
About Meissen Zoo Exhibition
---
---
A small town of about 30,000 people Meissen, located about 30 km northwest of Dresden, the capital of the state of Saxony, in eastern Germany.
In its small town, the Meissen Porcelain Factory, which for the first time succeeded in producing hard porcelain in Europe, declared the establishment of the Royal Porcelain Factory in 1710.
The porcelain made at the factory is widely known worldwide under the name "Micen", but this exhibition focuses on the animals.
Meissen Zoo Exhibition
Chapter 1 Myths and Animals in Fables
Chapter 2 The animals represented in the vessel
Chapter 3 Art Nouveau Animals
Chapter 4 Max Esser's Animal <br /> consists of all four chapters.
Highlights of the exhibition
There are three highlights of the exhibition.
The first is that, among the Meissen, which is known for porcelain, it is an exhibition where works with a specific theme for animals meet in one hall.
The second is that about 90% of the exhibited works are unveiled for the first time, and most of the works are privately owned, so this is a valuable opportunity to be unveiled next time.
The third is that 80% of the approximately 120 exhibition works are sculptures.
is.
Through this exhibition, you will be able to enjoy the shaping power of the Meissen animal statues.
Introduction of exhibited works
The Meissen Zoo exhibition is a popular series.
Not only the cuteness that monkeys are playing, but also the foolishness of human beings.
The nature of the birds that are free in nature.
It seems that the voices of the birds flying in the room echo in the clear voice.
Two French dogs lined up together.
You will be healed involuntarily with that lovely expression.
The state of the otter looking back with clear eyes is adorable.
The moistness of the nose, the texture of the eyebrows, and the delicateness of the nails are elaborately expressed.
In addition, it seems that the feeling of warmth of the whole body is also transmitted.
---
Summary
The Meissen Zoo exhibition focuses on animals of the world-famous porcelain "Meissen".
It would be interesting to imagine, "What kind of feeling would it be if you decorate the work actually displayed at home?"
This exhibition is for children to enjoy.
When appreciating the work, "What if animals that are actually displayed are in the room?"
It may be interesting to watch while imagining.
In addition to this, works of various animals are exhibited at the exhibition.
Among them, a powerful animal mask (sculptural work) collected by individual collectors to surprise their grandchildren is also on display. This is also a sight to see.
Outline of the event
■ Exhibition Name: Meissen Zoo Exhibition
■ Periodium: Saturday, July 6, 2019 ~ September 23 (Mon., Holiday)
10:00 to 18:00 (30 minutes before the closing)
※ August 2 (Fri), September 6 (Fri) will be open at night until 8:00 pm (admission is until 7:30 pm)
■ Closed days: Wednesday, August 13 (Tuesday) to 15 (Tuesday)
Venue: Panasonic Shiodome Museum of Art
■ Fee: General 1,000 yen / 65 years old or more 900 yen / college student 700 yen / middle and high school student 500 yen / under primary school children free ※ We discount 100 yen for group more than 20 ※※ person with a disability and one of the caregivers are free. It is necessary to present handicapped person's notebook when entering the hall
■ Official site: https://panasonic.co.jp/ls/museum/exhibition/19/190706/index.html