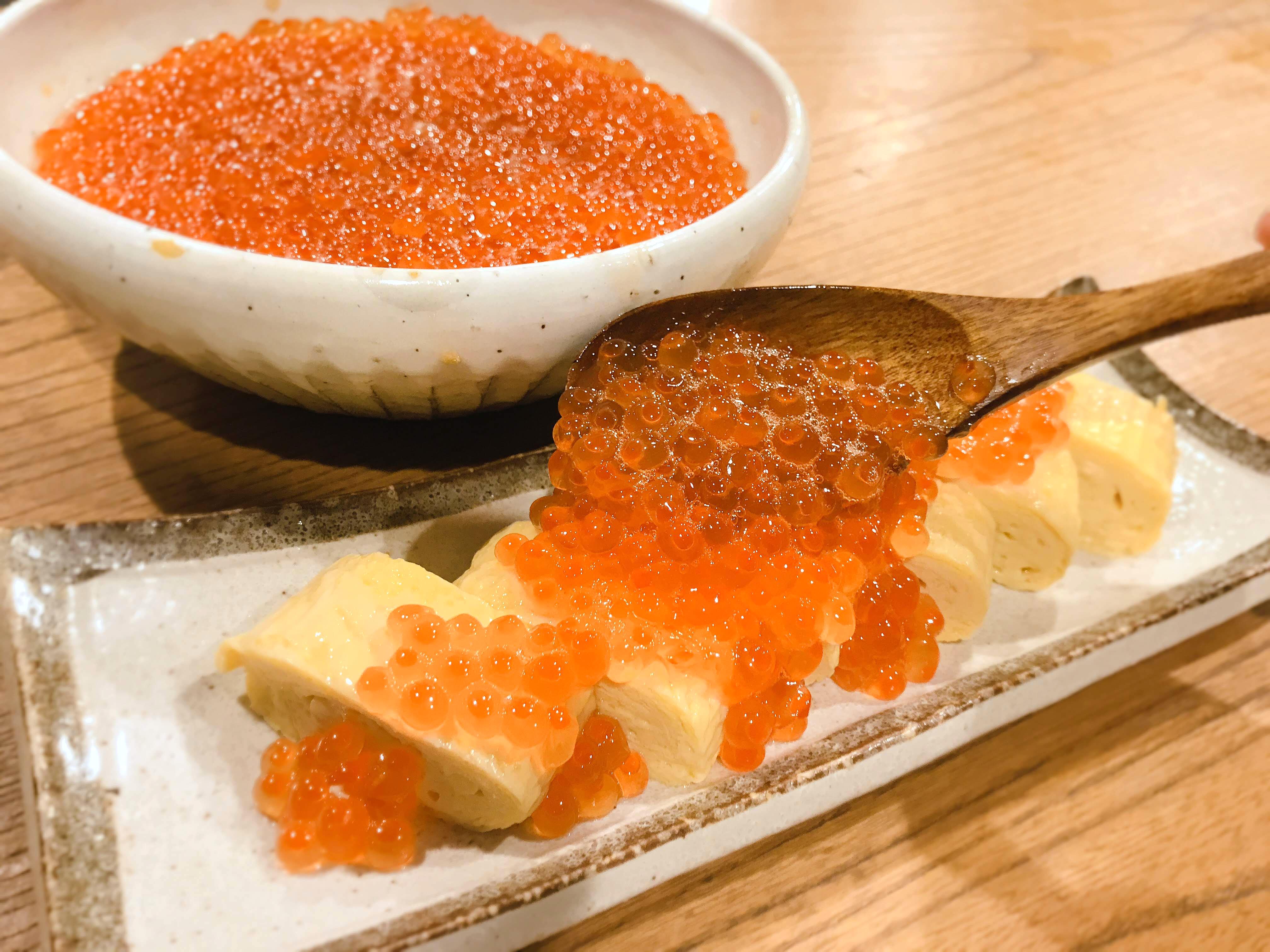 [Somewhat unlimited] 7/15 (Mon) ~ 7 / end of a limited time! Topped with rolled eggs, potesara, caprese, etc. How much topping is OK on any menu!
Partners Dinning Co., Ltd. offers unlimited unlimited free unlimited time for 999 yen (tax not included) per person at "Hokkaido San direct fire end Kita Yurakucho Main Store".
You can topping how much you can boast on your favorite dish 【Luxurious taste change】 Some unlimited 999 yen
In the North Family Yurakucho Main Store, for a limited time from July 15 (Mon) to July 31 (Wed), we will offer unlimited unlimited free all-time spending for 999 yen (excluding tax) per person. "Hokkaido how much grated goroshi" which is usually provided on the menu 20g 500 yen per person (tax not included) and offers an unlimited amount. Of course, you can enjoy it as it is, or put it on top of the rice, but at the North Family Yurakucho Main Store, we recommend toppings to dishes that it boasts. Please enjoy extravagant "taste" with how much, such as rolled egg omelet 600 yen (tax not included), potato salad 450 yen (tax not included), whole onions from Hokkaido, 480 yen (tax not included), etc.
"Anything can be done" product summary
・ Unlimited time "somewhat unlimited"
999 yen per person (tax not included)
---
---
※ "Hokkaido how much grated wholesale" offered on the regular menu is 500 yen (tax not included) for 20 g per serving
・ Periodical period: Monday, July 15-Wednesday, July 31
※ All members of the group participate.
"Hokkaido direct fire heart north family Yurakucho main store" store summary
Name: Hokkaido direct marketing fireside Kitanokazoku Yurakucho head office https://yurakucyo.kitanokazoku.jp/
Address: 2-1-7 Yurakucho, Chiyoda-ku, Tokyo
Phone: 03-6205-8887
【business hours】
Mon-Fri 17: 00-23: 30 / Sat, Sun, Holiday: 16: 00-23: 30
Lunch business 【Mon-Fri】 11: 30 ~ 14: 00
About "North Family Yurakucho Main Store"
● Hokkaido × craftsmanship × live feeling Menu stuck to Hokkaido's fresh ingredients
North Family Yurakucho Main Store opened on December 10, 2018 under the JR elevated route connecting Yurakucho Station and Shimbashi Station as a Japanese-style restaurant where real Hokkaido can be enjoyed casually. It is the first rebranding store of "Tavern Kita Family" with a history of over 50 years.
Enjoy fresh seafood directly from Hakodate Port and other specialties from the finest meats and seasonal vegetables from Veteran cooks, and a veteran cook will have a whole hearth of fresh fish in a large hearth of burning charcoal, while the skin is crisp and plump. "Primary grilled" and vinegar rice of Hokkaido brand rice "Nanatsuboshi" where aroma and sweetness stand out, more than 10 kinds of "all-you-can-eat", including salmon roe, sweet shrimp, rare fish from Hokkaido "Thumbing seafood bowl" is two major specialties.
Local beverages such as local and fruit wines are also plentiful. You can enjoy the rich taste of the northern country thoroughly in the calm atmosphere of the store.
▼ Example menu (※ excluding tax)
・ Matsumae pickles Potesara
450 yen
· Hokkaido onion whole foil wrapped grilled
480 yen
・ New standard Hokkaido soba salad
750 yen
・ Camembert whole charcoal grill
980 yen
■ Corporate Profile <br /> Business Name: Partners Dining Co., Ltd. Representative Director: President and CEO Hideki Nakamura Location: 7-22 Nishi Shinjuku, Shinjuku-ku, Tokyo 160-0023 Shinjuku JEC Building 4F
Established: January 2006 Business: Food and Beverage Business Capital: 50 million yen
URL: http://www.partners-dining.co.jp/
---