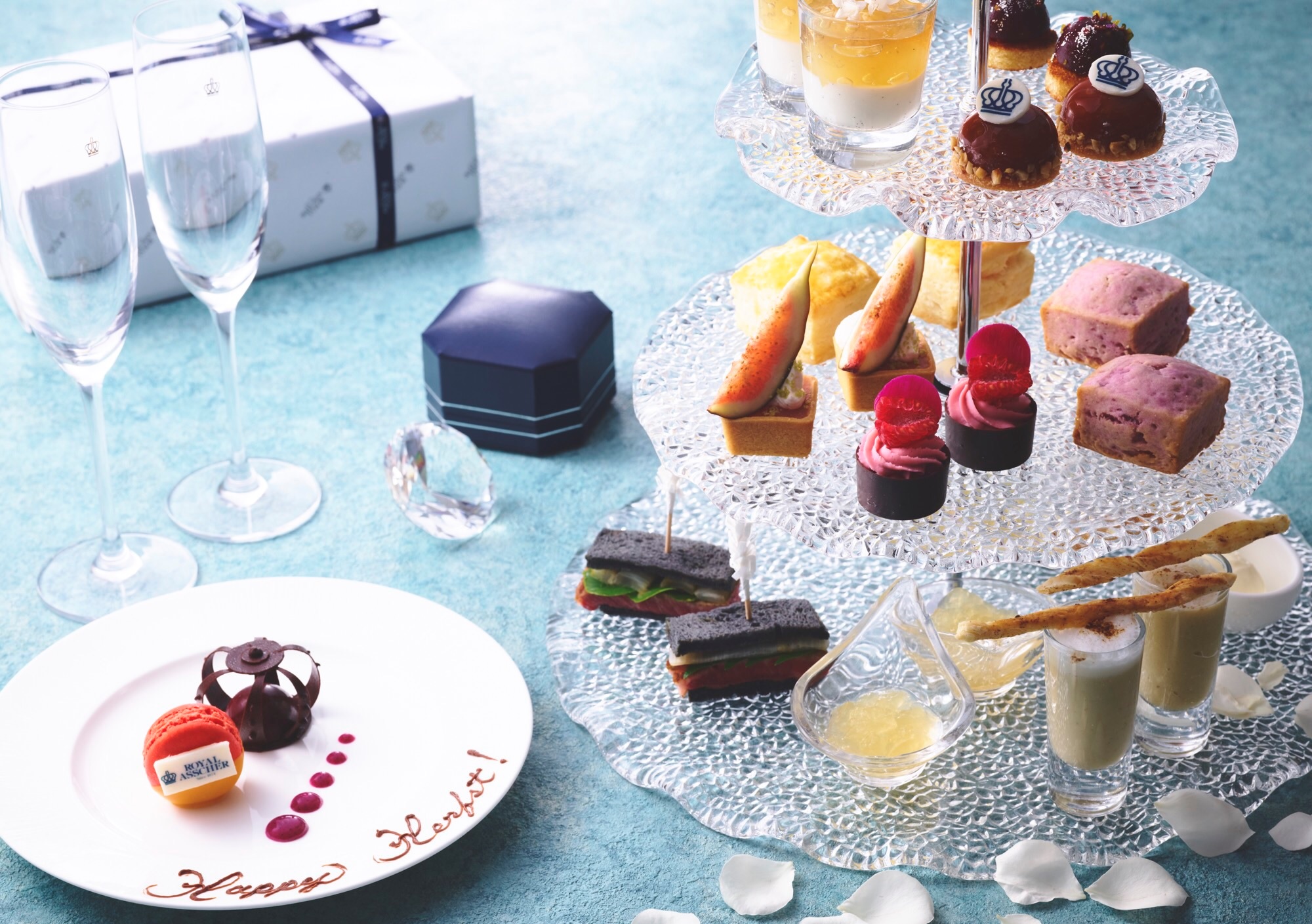 Founded in Amsterdam, the Netherlands in 1854, the diamond jeweler "ROYAL ASSCHER" will be held at the Royal Usher Diamond Ginza main store from August 17 (Sat) to September 30 (Mon), 2019. We will hold an autumn bridal fair called "HERFST FAIR". "HERFST" means "Autumn" in Dutch, and will be deployed at Strings Hotel Tokyo Intercontinental to customers who have signed Royal Asher Cut or Royal Asher Brilliant Cut bridal jewelry. You will receive an invitation ticket for Autumn Afternoon Tea.
Executive chef patissier, Takashi Suzuki's delicate sensibility creates an afternoon tea with plenty of high-quality seasonal ingredients, and chocolate that imitates the typical motif of ROYAL ASSCHER's "crown". Please enjoy the jewel-like autumn sweets carefully created one by one using elaborate techniques in an elegant space full of openness.
---
---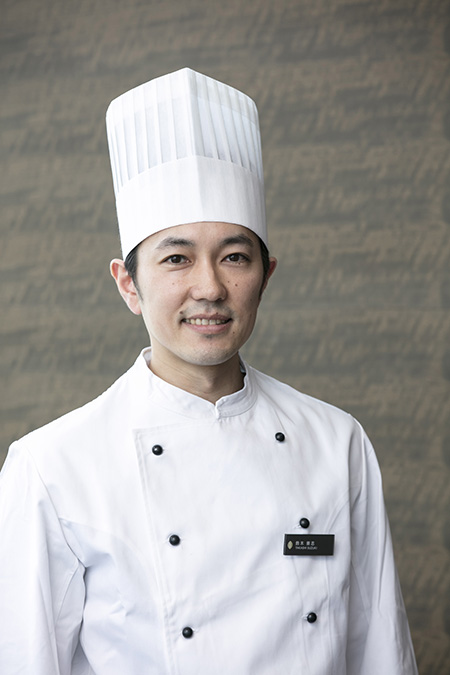 Executive Chef Patissier Takashi Suzuki Born in Yokohama, Kanagawa Prefecture.
2006 Kanagawa Western Confectionery Competition Starting with the Chairman's Award in the Small Crafts category, Japan Cake Show (2009) Small Crafts Competition President's Award, kiri cream cheese contest (2011) Best prize in the Fresh Confectionery category, American dried eggs Sweets Bakery Chef Contest (2015) Awarded at many competitions including excellence awards. The Kanagawa Prefectural Confectionery Competition won three prefectural governor awards. Continuing to develop many desserts that focus on details, centering on hotels, won the Nikkei Restaurant Menu Grand Prix in 2013. In April 2018, he became Executive Chef Patissier at Strings Hotel Tokyo Intercontinental.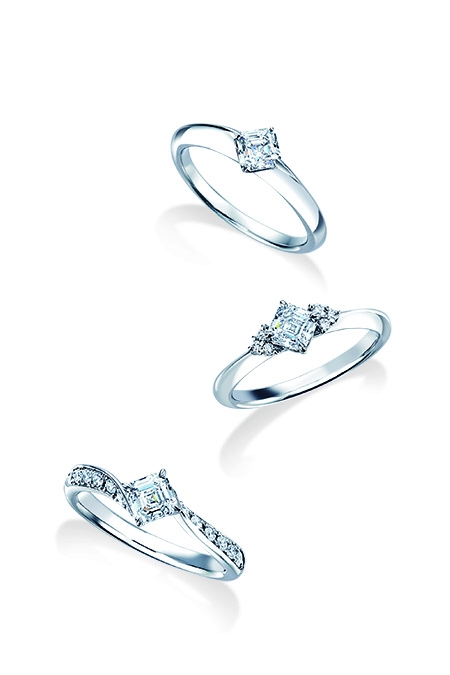 "HERFST FAIR" Overview Store: Royal Usher Diamond Ginza Head Office Period: August 17 (Sat)-September 30 (Mon) 2019
Content: During the period, customers who have completed Royal Asher Cut or Royal Asher Brilliant Cut bridal jewelry will receive a pair of Autumn Afternoon Invitation Tickets at Strings Hotel Tokyo Intercontinental . Also present a pair of original champagne glasses with a crown mark.
<Autumn Afternoon Tea featuring ROYAL ASSCHER>
Reservation period: September 15, 2019 (Sun)-February 2020 (Sat)
Location: Strings Hotel Tokyo Intercontinental Menu Contents:
<Sweets>
• Pear compote and maple ginger jelly, vanilla panna cotta • Beetroot and raspberry ganache • Red tart tatan • Fig and pomegranate tart • Scone plain and purple potato flavored clotted cream and seasonal jam
<Savory>
• Foreground sweet brioche • Sweet sweet potato and porcini soup cappuccino style • Beef steak sandwich Bamboo charcoal buns
<Special plate>
• Crown chocolate with berry chocolate • Orange macaroons • Happy Herfst! Message
* Reservation required up to 3 days in advance.
For reservations: Strings Hotel Tokyo Intercontinental 03-5783-1258
* This menu is until the end of October 2019. It will be a winter menu after November.
* Contents for one person.
* Please contact us for the applicable period.
ROYAL ASSCHER CUT (Royal Usher Cut)
"Royal Usher Cut" was devised to increase the total amount of light returning in addition to the elegant and transparent brilliance characteristic of step cuts. With a total of 74 facets, "Royal Usher Cut" is characterized by strong shine, exquisite light beauty, and sharp form, making it an original cut that only Royal Usher can produce.
ROYAL ASSCHER BRILLIANT CUT (Royal Usher Brilliant Cut)
By adding a new 16 facets near the traditional 58-faced round brilliant-cut girdle, the center table surface is beautifully brilliant (brilliance) and sparkling (scintillation). Succeeded in fusing. Harmony of traditional elegance and modern and beautiful shine has been realized.
location:
Royal Usher Diamond Ginza Main Store 4-6-17 Ginza, Chuo-ku, Tokyo
TEL 03-6228-6161
Business hours 11: 00-19: 30 on weekdays, 11: 00-19: 00 on public holidays
www.royalasscher-jp.com
---