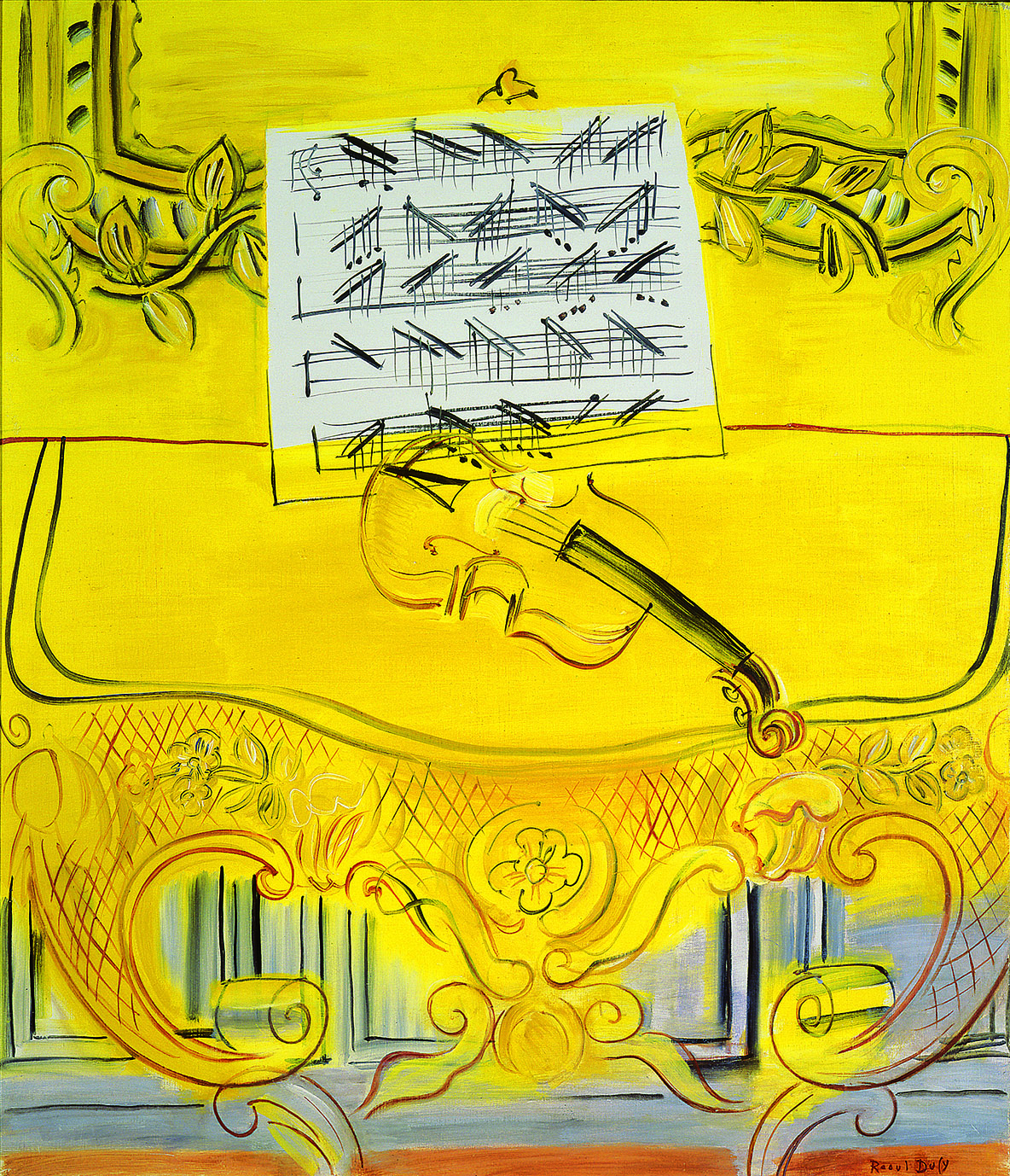 "Yellow Console" circa 1949 Oil on canvas / Otani Collection
From October 5th (Sat) to December 15th (Sun), 2019, the Raul Dufy Exhibition will be held at the Panasonic Shiodome Art Museum.
---
---
Raul Dufy (1877-1953), a painter who keeps the hearts of many people with his gorgeous, bright colors and light strokes.
This exhibition will feature a total of 152 works of Dufy textile design and materials, including modern and graceful paintings and silk fabric used by the modest king Paul Poiret (1879-1944).
In addition to painting, Dufy has created works filled with the joy of life, such as the nice windows by which you can enjoy the tranquil southern French sea and vibrant interior, as well as oil paintings based on music and social themes. Produced textile designs from 1912 to 28 for Bianchi-II-Ferie in Lyon's silk fabric manufacturing industry. The fabrics of the bright colors and bold motifs of Deyuphi are women in the upper classes It attracted and became a great reputation.
At the venue, Dufi Bianchi-2, who inherited the archive of Bianchi-2 Ferrier, will display original designs, sketches, original textiles, test prints for printed fabrics, and costumes made from reprinted textiles. Will be introduced.
Exhibiting works created while lightly crossing the two expression media of painting and textile design, we will approach the essence of the expression that the painter aimed for and the significance of the decorativeness associated with Dufy's work.
■ Raoul Dufy Exhibition Painting and Textile Design
Date: October 5 (Sat)-December 15 (Sun), 2019
Opening hours: From 10:00 am to 6:00 pm (Admission until 17:30)
* November 1 (Friday) and December 6 (Friday) Open at night until 20:00 (Admission until 19:30)
Closed day: Wednesday
Venue: Panasonic Shiodome Museum
Admission fee: General: 1,000 yen / 65 years and older: 900 yen / University student: 700 yen / Junior high school student: 500 yen / Elementary school students and below: Free
* 100 yen discount for groups of 20 or more * Free admission for persons with a disability certificate and one attendant.