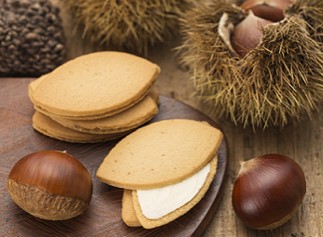 Autumn Hoppe Town Festival: September 11 (Wed)-30 (Mon) / Daimaru Tokyo Basement / First Floor
One of the tastes of autumn is "chestnut". At the Daimaru Tokyo store, "Chestnut Sweets" made using the original sweetness and taste of chestnuts will appear one after another at the "Autumn Hope Town Festival" starting on September 11th! Chestnuts that match both Japanese and Western confectionery are not only chestnut steamed mutton and mont blanc, but also various forms of sweets. "Chestnut sweets" unique to this season are also highly recommended for souvenirs. A new work has also appeared, introducing 8 points from the "Maroon Fair", a must-see for chestnut lovers!
NEW!
A new work this fall with a special sauce and cream cream stewed with chestnuts and caramel!
The crushed chestnuts got on the ground.
<Maison Dandois> Brussels waffle cream and caramel marron sauce (1) 1,300 yen / basement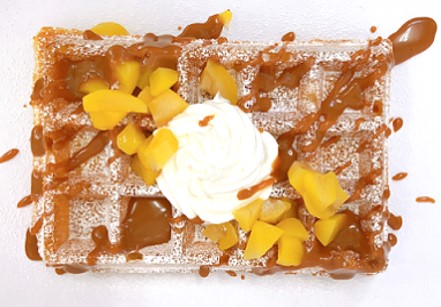 ---
---
NEW!
Maron sand cookies. Sanding malon chocolate whip into the dough mixed with marron paste.
<Ginza Tamaya> Kuri Hitohira (with 18 pieces) 1,580 yen / 1st floor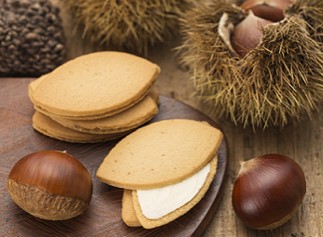 NEW!
A fresh yokan made from chestnuts, the fruit of autumn.
<Takumi Kano> Seasonal (one time) 216 yen / 1st floor
Autumn limited roll cake that combines chestnut and tiramisu.
We rolled mascarpone cream with astringent chestnut chestnut and richness in moist coffee chiffon fabric!
<Patisserie kihachi> Maron tiramisu roll (approximately 14cm) 2,160 yen ※ 9/18 ~ / 1st floor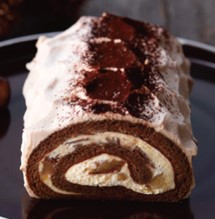 A masterpiece that allows you to enjoy the delicious taste of chestnuts by layering Japanese chestnut-blended dough and a rare Karatsu cake on a special marron ganache.
<Festivalo> Double Marlon (with 5) 1,100 yen / 1st floor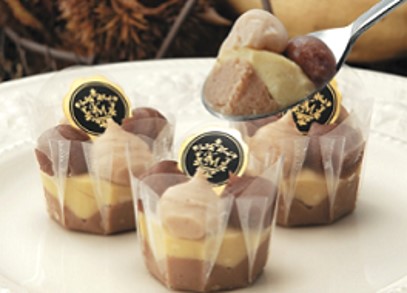 Plenty of chestnuts!
Two kinds of Italian marron are kneaded and baked moist, Madagascar vanilla is fragrant,
Autumn-limited Baumkuchen with plenty of chestnuts.
<Nenrin Family> Mount Balm Montblanc (1 pc) 864 yen / 1st floor
A waffle filled with chestnut chestnuts and sandwiched with marron and chocolate cream.
<Tops> Waffle chestnut, chocolate (nothing) 291 yen / the first floor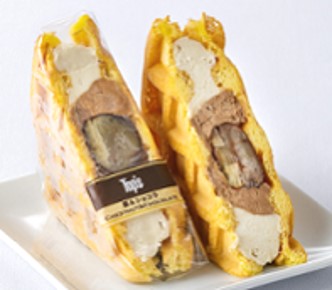 Whole chestnut!
To a chocolate dough with a whole grain of Kumamoto Shibuhide chestnut,
Wrapped with chestnut paste and chocolate filling and baked.
<Bell Amer> Japanese chestnut fondant chocolate (nothing) 410 yen / basement