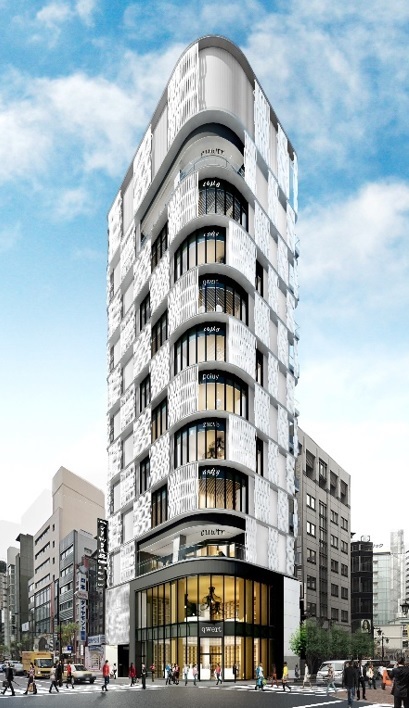 -First store in the Tokai area at the 15th building "GEMS Sakae"-
Nomura Real Estate Co., Ltd. will be the 13th building in the series and the second building in the Yokohama area on October 17th in the "GEMS" series of urban commercial facilities that have been operating mainly in the Tokyo metropolitan area since 2012. "GEMS Yokohama", "GICROS GINZA GEMS", the 14th building on November 16, and "GEMS Sakae", the 15th building on November 21, and the first store in the Tokai area. We are happy to inform you that we are now in operation.
"GICROS GINZA GEMS" will be the first GEMS series developed by NREG Toshiba Real Estate Co., Ltd. of Nomura Real Estate Group.
---
---
1. About the "GEMS" series
GEMS is a popular area where people and companies gather mainly in the Tokyo metropolitan area, a business center, a transportation hub, etc. It incorporates precise marketing and flexible ideas according to location characteristics, and accumulates specialty restaurants. It has been well received as a gourmet tower and has opened 12 buildings so far.
This series, which is accelerating new development, opened "GEMS Namba" in the Osaka area in 2018 and has expanded the Kansai and store opening areas from the Tokyo metropolitan area. In addition to developing "GICROS GINZA GEMS" in Ginza, one of the world's leading commercial areas, and opening "GEMS Sakae" in Nagoya, the center of the Tokai area, for the first time in the three major metropolitan areas of Tomei Osaka. It was decided to fulfill the advance.
2. Future prospects
The GEMS series, which has been under development since 2012, will celebrate the 15th building with the opening of "GEMS Sakae". In addition to the development in the office district that GEMS has been good at so far, we will refrain from expanding in Roppongi and Nakameguro, where a wider range of customers can be expected.
Going forward, we will continue to design products that take into account the needs of the city and value the customer's perspective, and proceed with development at a pace of around 4 buildings annually. By 2020, more than 150 contracted tenants and a new medium- to long-term management plan (-2028 We are aiming to develop 40 GEMS series buildings by 2028, the final period of the fiscal year ending March 31, 2013. In the store opening area, we will continue to develop nationwide, mainly in the three major metropolitan areas.
List of GEMS development projects: http://www.gems-portal.com/series


"GEMS Yokohama"
■ Facilities development concept: Girls-only gatherings, dinners and banquets, all at famous stores <br /> The world's fifth largest passenger terminal in the metropolitan area "Yokohama Station" is an office worker on weekdays, and couples on holidays It is crowded with friends. Compared to the food gathering area around Yokohama Station, the Kita area where GEMS Yokohama is located is a place where demand is expected for both lunch and dinner, and there are cost performances such as stores specializing in local ingredients in the prefecture and famous local stores in Yokohama "GEMS Yokohama" is a high-quality and varied store structure that people of all ages, from business to everyday use, can use every day. We will provide new "food" options and enhance the appeal of this town.
■ Facility Overview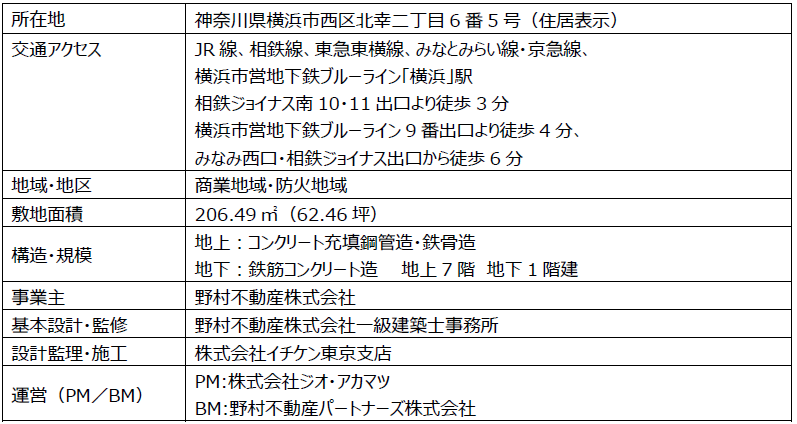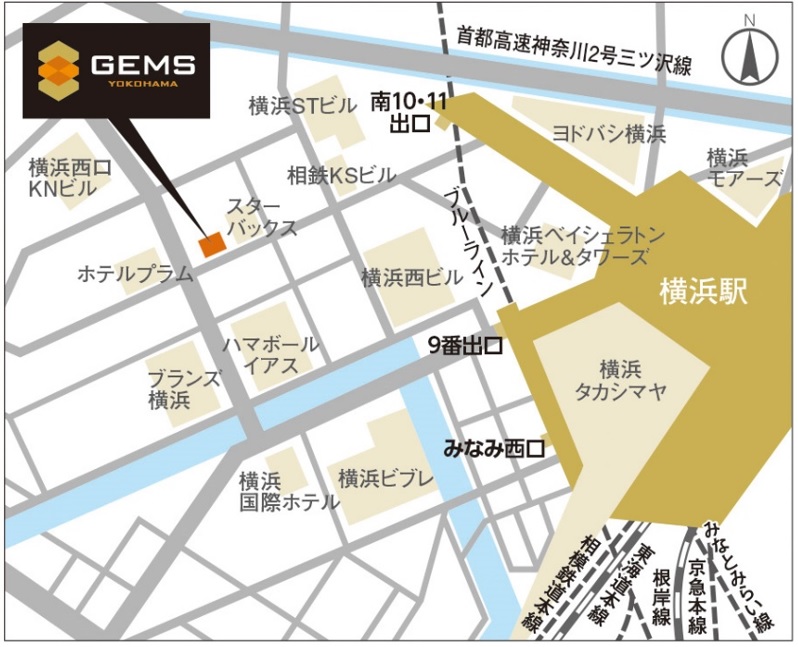 "GICROS GINZA GEMS"
■ Facility development concept:
Standing at the intersection of the proud Ginza, a checkered city-centered commercial facility that provides people-to-people connections <br /> This facility serves as a node between Miyuki-dori and Sotobori-dori in Ginza Is located. "Tradition and innovation" is an exterior concept, and a checkerboard pattern is used as a design motif. The low-rise floor (basement 1st to 2nd floor) will have a flagship store for merchandise stores, and the aerial floor (3rd to 11th floor) will have a restaurant that includes the world's first store. We now have. The name "GICROS GINZA GEMS" is based on the location, and the new Ginza Crossing GINZA CROSS POINT, which creates a connection between people, is also used in architectural design and the checkered pattern meaning diversity and spread In addition, we will create synergies for the Nomura Real Estate Group by integrating with GEMS.
■ Facility Overview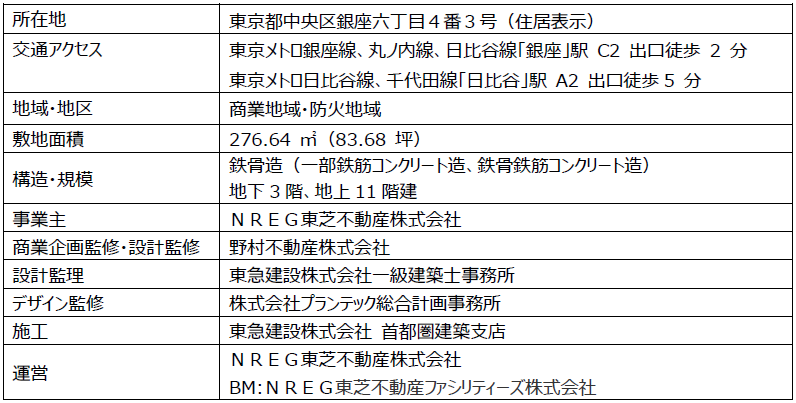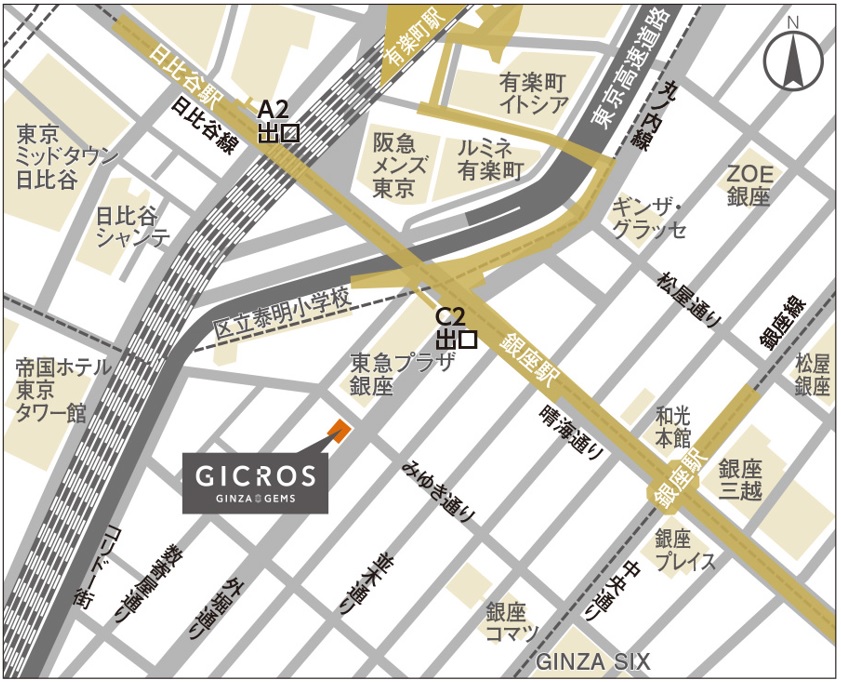 "GEMS Sakae"
■ Facility development concept: The whole building is a dining building, and "food" is a new attraction.
"GEMS" series first opening in the Tokai area!
The last development in Japan's three major metropolitan areas is Nagoya's proud downtown "Sakae". In this city that has been constantly sending out new trends as the center of Nagoya, 12 new gourmet towers will be born. From local super thriving stores to famous local stores that are the first to enter Nagoya, there are gorgeous faces. By providing this wonderful food space, we will build a new "food" transmission base.
■ Facility Overview