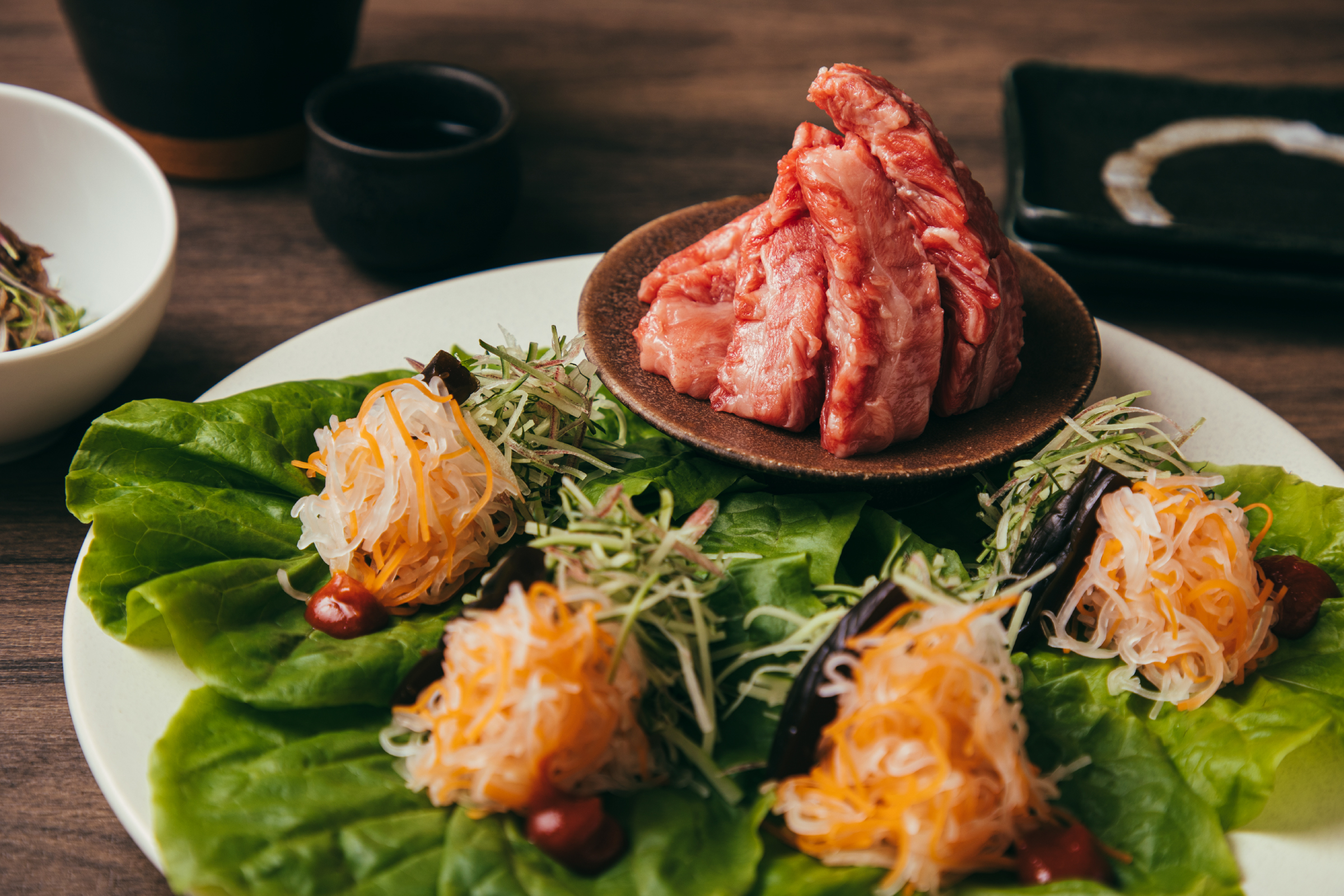 A lineup of new appetizing new menus in the fall
Sung Co., Ltd. ( https://sangue.co.jp/ ) is located in all Ushigoro Bambina stores ( http://ushigoro-bambina.com/ ) and all Ushigoro Nuki stores ( http: // ushigoro-kan .com / ) will start offering new menus. [Tuesday, October 1st, 2019]
Ushigoro Bambina offers a variety of new seasonal menus devised by the chef, and Ushigoro Nuki offers Japanese craftsmen with a fine finish of autumn taste.
"Ushigoro Bambina"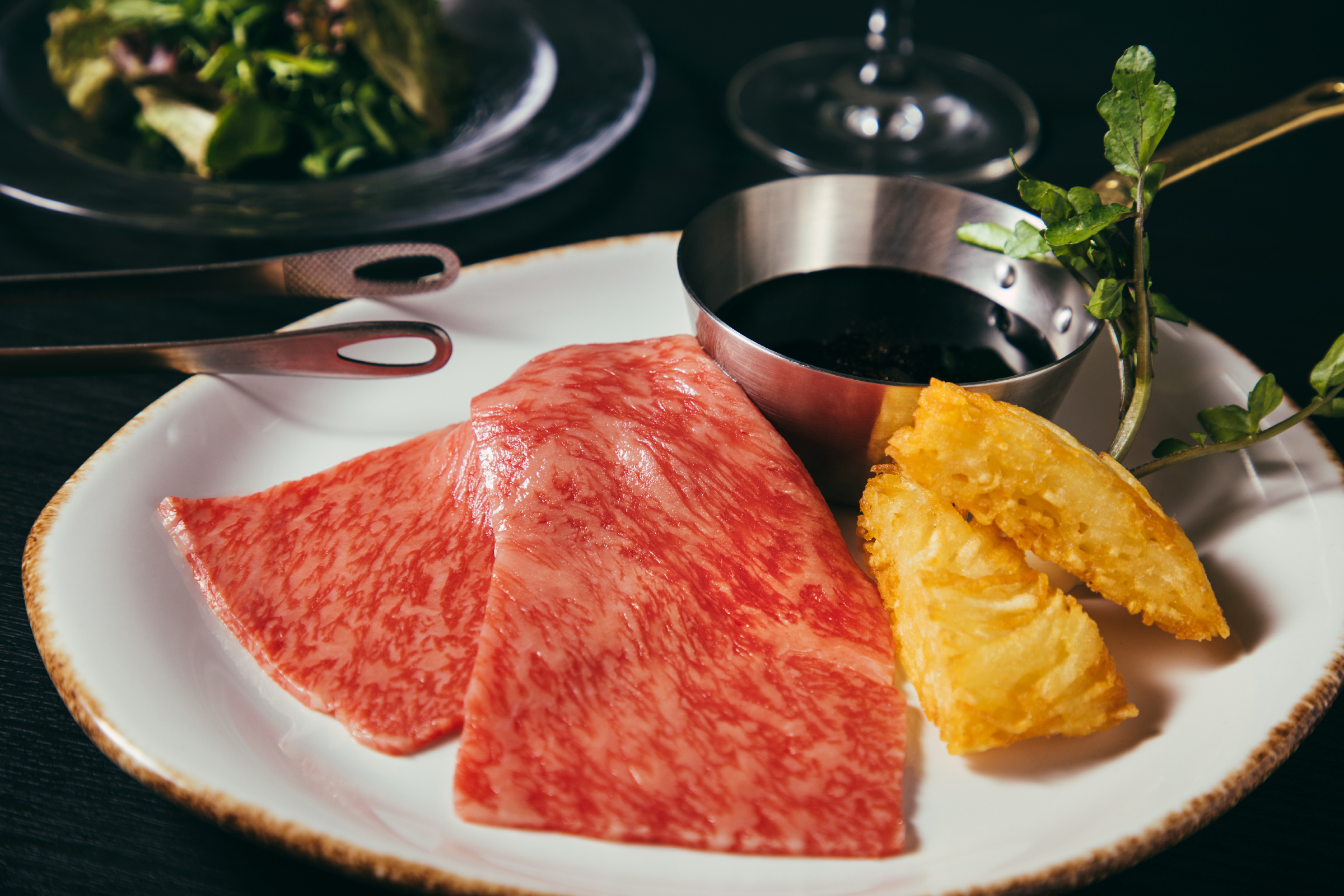 Superb sirloin Bambina special red wine sauce 1,800 yen [Ushigoro Bambina]
"Wine x meat" unique to Ushigoro Bambina. Please enjoy crisp potatoes wrapped in the finest core sirloin. It is a special dish that boasts a special sauce made by simmering red wine and fondeau and adding ponzu.
---
---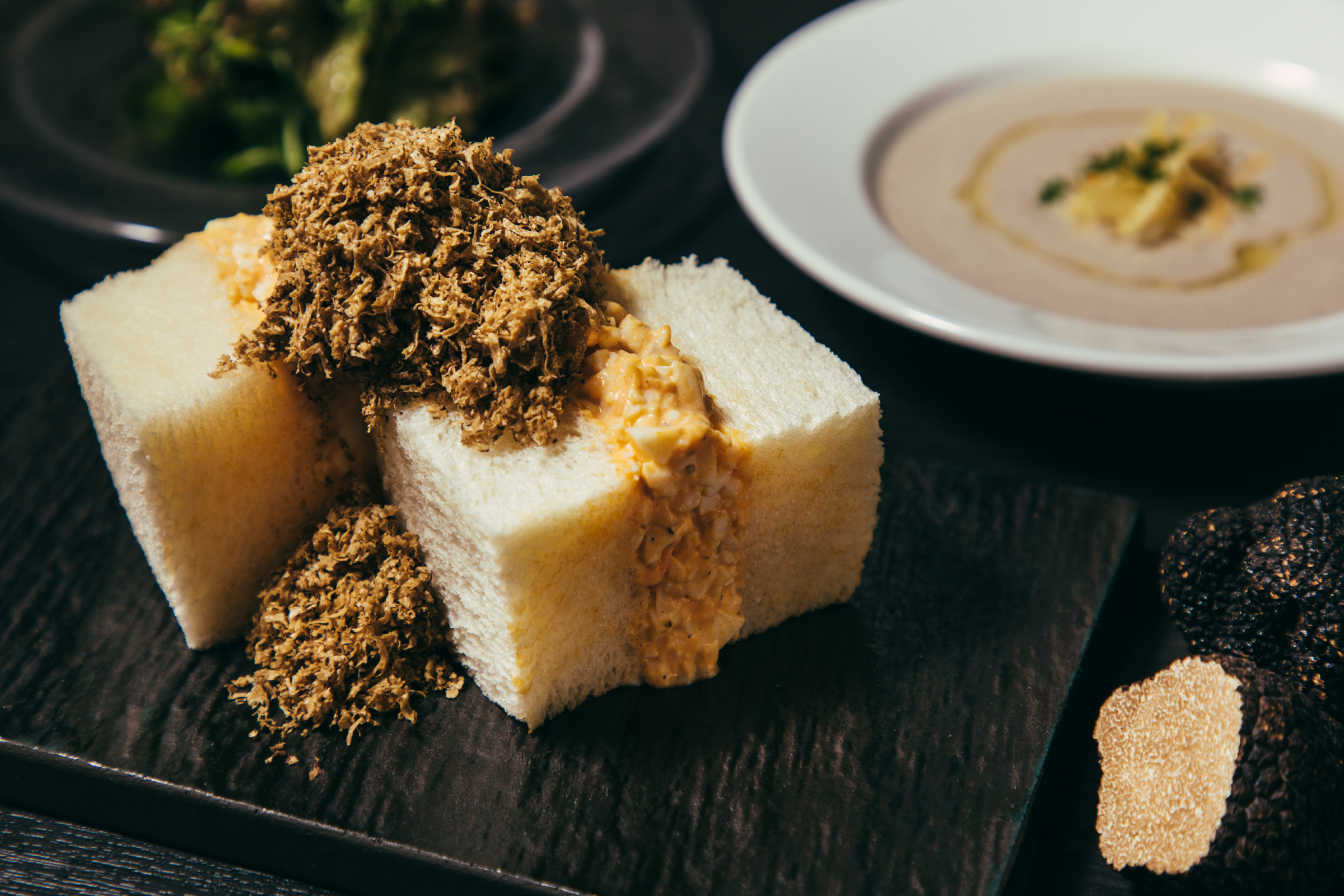 Truffle egg sandwich 1,000 yen [Ushigoro Bambina]
Sandwiched with a thick thick bread, the truffle eggs were served with fluffy truffles.
The thickness of the bread that holds the eggs firmly and the light taste of the shaved truffles overturn the concept of egg sand.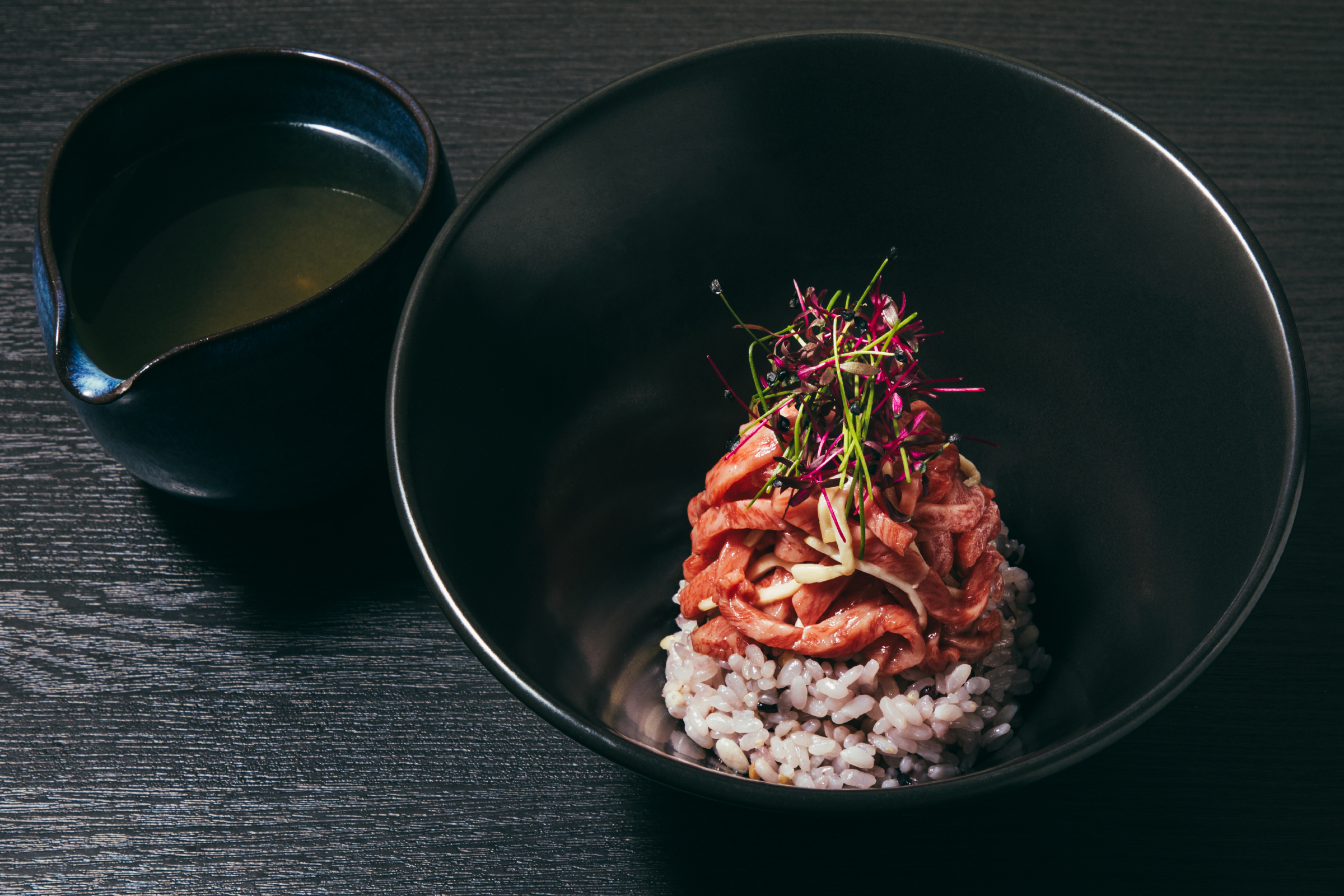 Chicken soup stock pickled in grilled meat 700 yen [Ushigoro Bambina]
This is a Western-style tea pickle made by pouring a special broad-flavored chicken and vegetable flavor into a bowl of chopped Wagyu beef and healthy 16 grain rice with eringi and herbs. This is a self-confident work by the chef.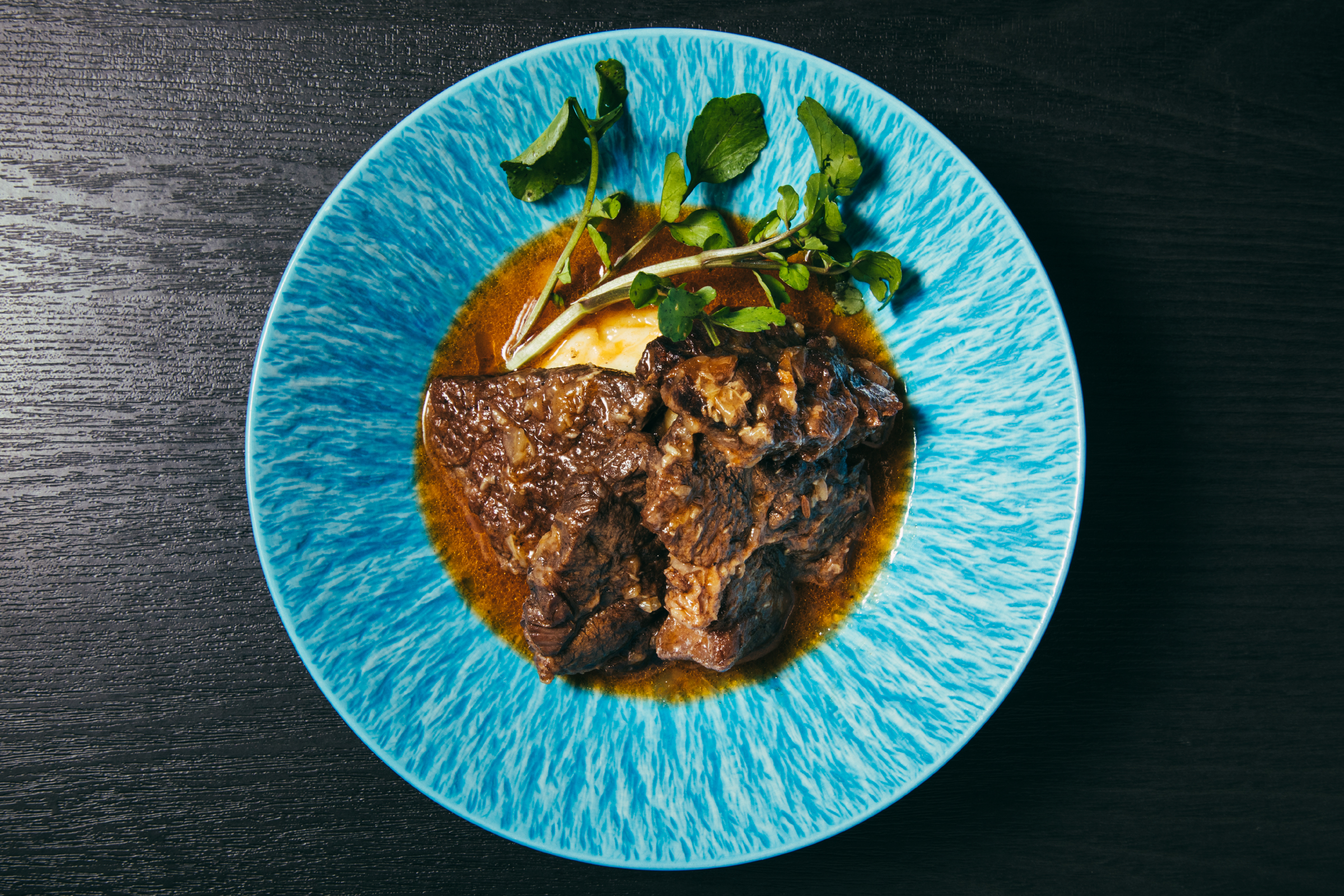 Wrinkled Japanese beef goulash with mashed potato 800 yen [Ushigoro Bambina]
The most typical Hungarian dish "Gourash" has been arranged in a "Ushigoro Bambina" style. The wine will not stop with the deep taste of beef cooked slowly with beer until it is soft enough to unwind.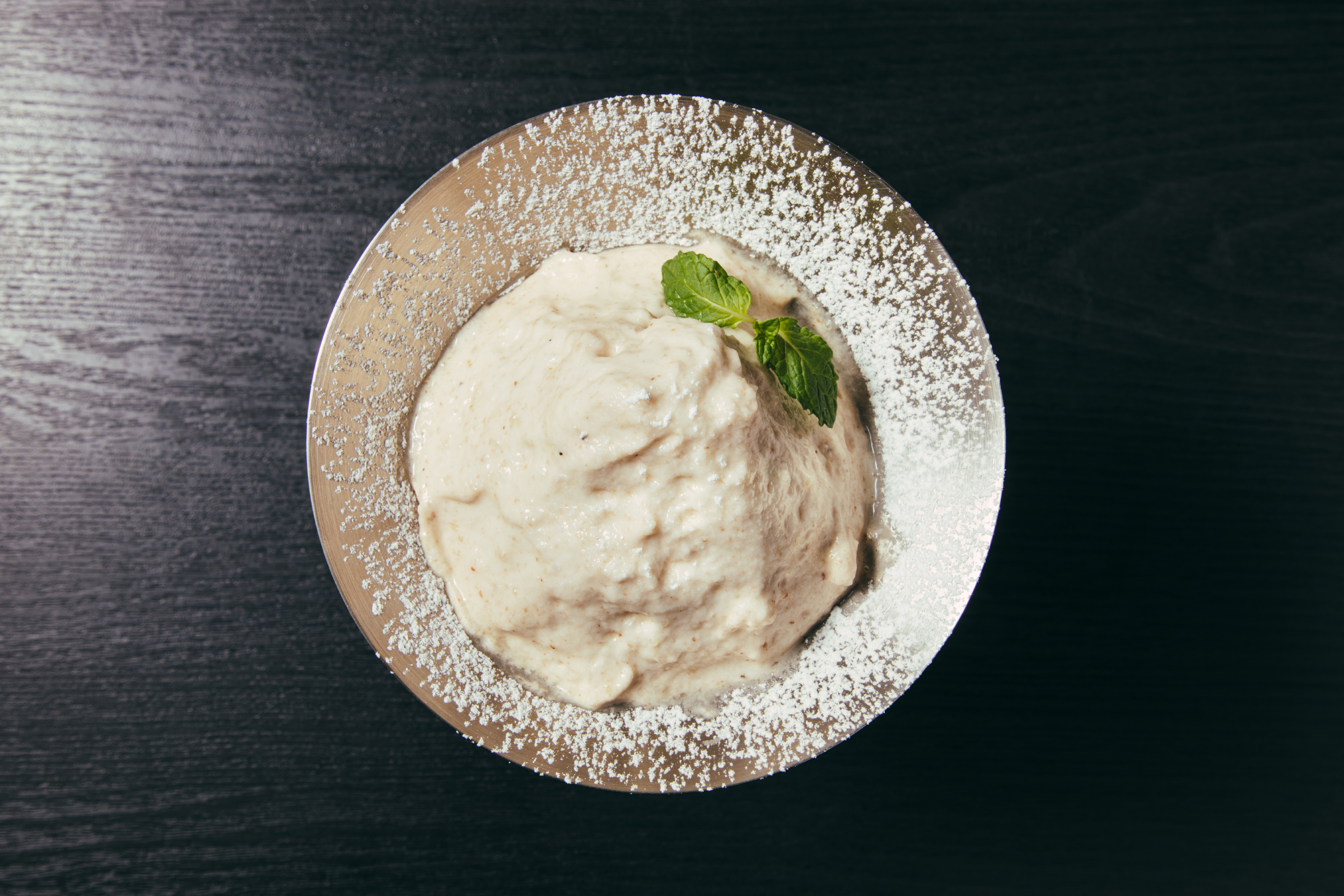 Fluffy Mousse Mont Blanc 500 yen [Ushigoro Bambina]
Finished in a dessert for adults with rum and rich chestnut flavor. With the espuma tailoring, it is a new sensation Montblanc where you can enjoy a bouncy texture that is both light and mellow and gentle, as well as fine foam and fluffy.
Provided store: "Ushigoro Bambina"
[Ebisu head office] 2-1-2 Ebisu Minami, Shibuya-ku, Tokyo RKF Ebisu 1F / 03-6452-2983
[Ebisu Hill Top Store] TimeZone Hill Top Building 2F / 03-3760-1129 1-18-9 Ebisu Minami, Shibuya-ku, Tokyo
[Nakameguro store (Carbone)] TODA BLD. 1F / 03-6412-8929 2-12-11 Kameguro, Meguro-ku, Tokyo
[Gotanda Store] 1-25-5 Nishi Gotanda, Shinagawa-ku, Tokyo Matsumura Building 1-3F 03-5719-2911
[Shimbashi store] Misawa Bldg., 1st floor, 03-6205-7429, 2-15-3 Shimbashi, Minato-ku, Tokyo
[Shibuya store (Yakiniku & Bar)] Shibuya Xe Building 1-3F / 03-3770-4129 16-9 Sakuragaokacho, Shibuya-ku, Tokyo
[Ginza Store] 5th Floor, Ginza 5-6-13 Chuo-ku, Tokyo 3rd Floor, 03-3573-4129
"Ushigorokan"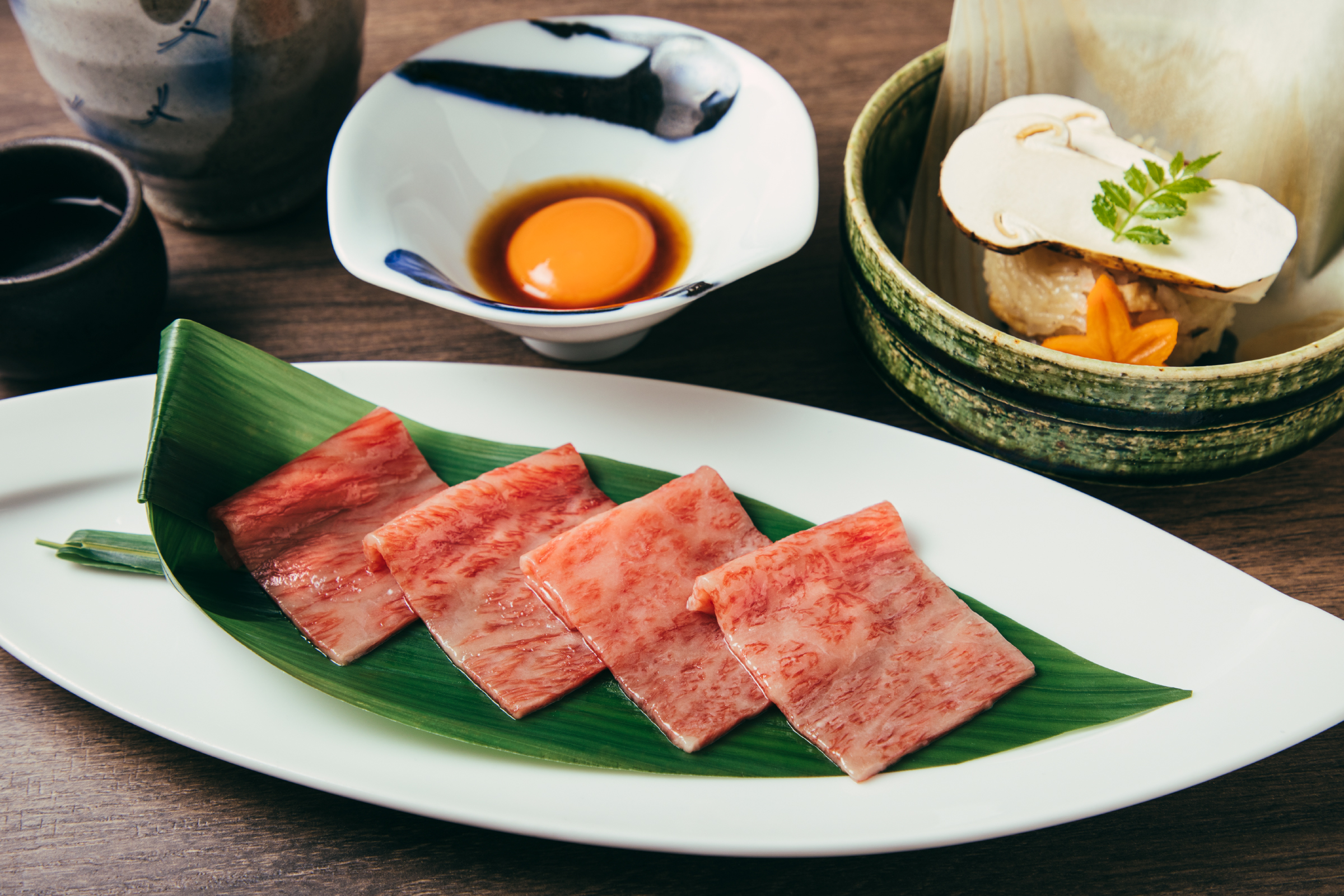 Shabu-suki with matsutake mushroom and special roast 2,200 yen
Nuki craftsmen sublimated the popular classic shabu-suki into a gem suitable for the autumn season. Please enjoy the king of autumn taste, gorgeous fragrance "matsutake" and cooked rice wrapped in carefully selected sirloin.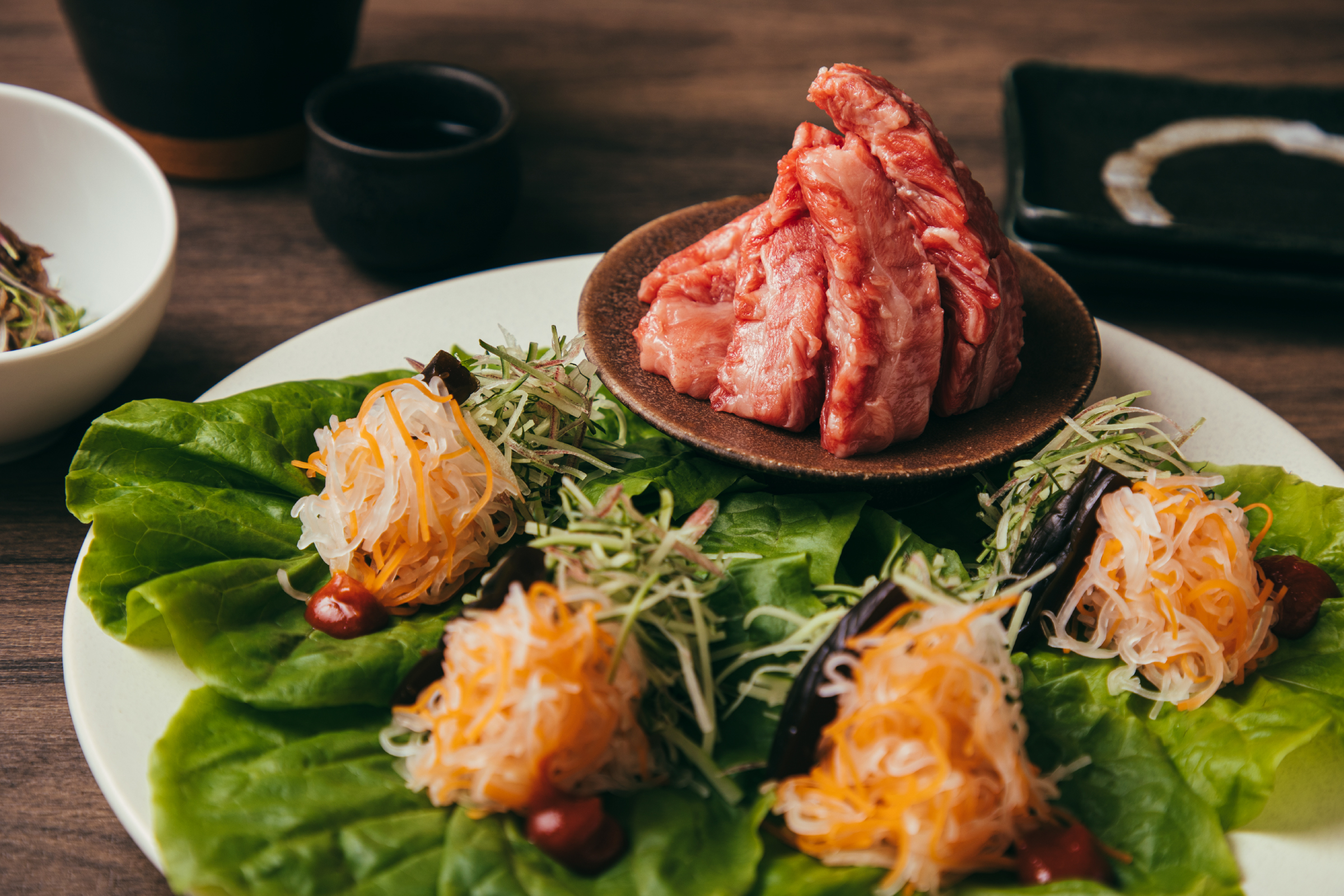 "Nuki " Samgyeopsal 1,000 Yen [Ushigoro Nuki]
A new craftsman-developed product that wraps the finest Japanese beef ribs with sanctu and enjoys it in a samgyeopsal style. Japanese materials such as red and white masu, ginger, shiso, nara pickles, spicy miso, and special sauce are finished in a perfect balance.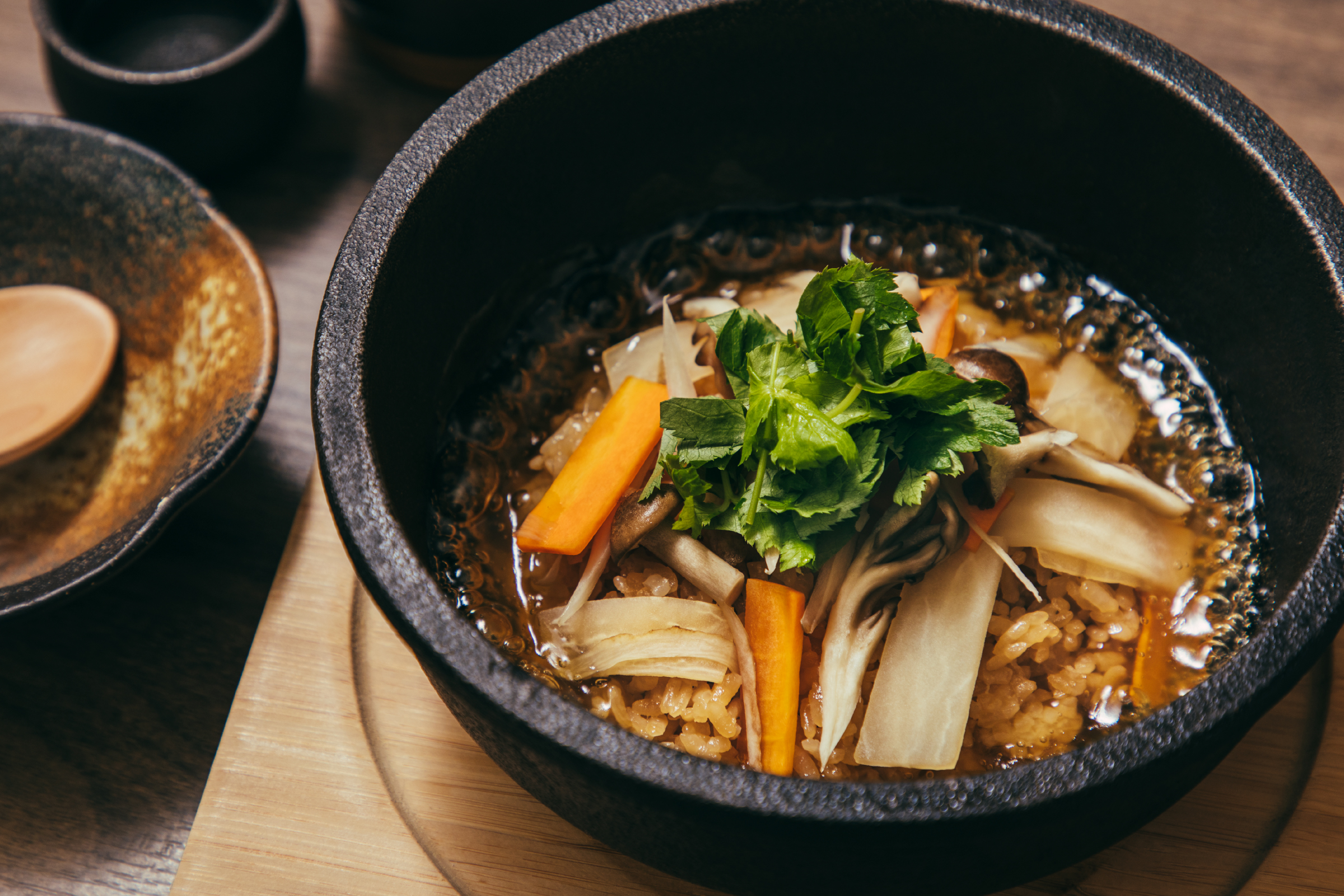 Wagyu Tokinokoan-gake stone-grilled rice 1,000 yen [Usugorokan]
Mushrooms, yuba and root vegetables are cooked on freshly cooked rice, and savory rice soup is poured into a hot stone pot.
Healthy mushrooms that are perfect for the coming season are available, where the aroma of mushrooms and soup stock stands out.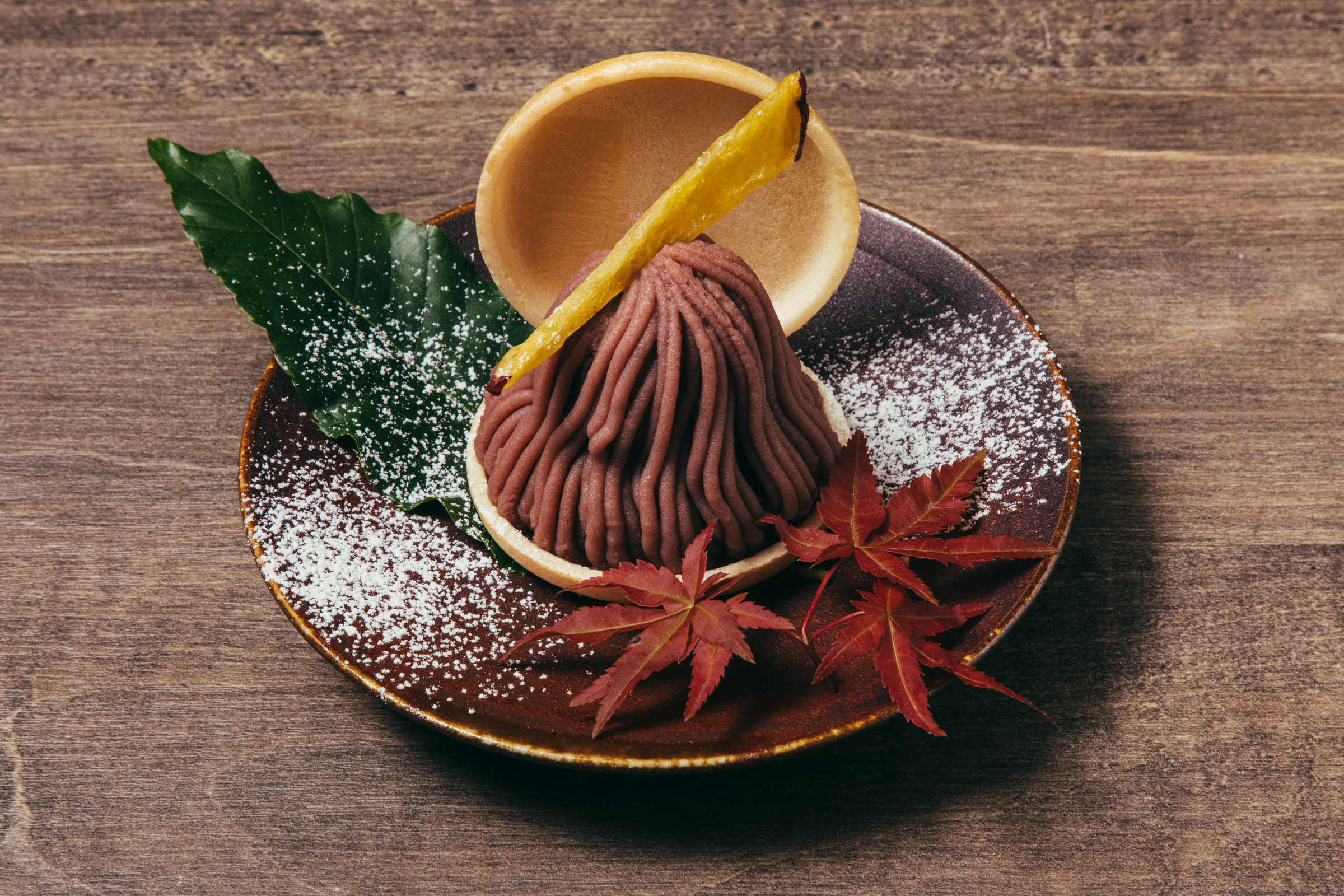 600 yen in the middle of purple lanterns [Ushigorokan]
A lightly tasted Japanese-style Mont Blanc with a smooth purple lining on top of a mascarpone mousse.
Please enjoy the sweetness of the autumn and winter that the chef of Ushigoro Nuki creates with all your heart.
Provided store: "Ushigoro Nuki"
[Ebisu Main Store] 1-8-1 Ebisu Minami, Shibuya-ku, Tokyo SMT Ebisu Building 1F / 03-5725-2929
[Gotanda Store] 1-17-1 Nishi Gotanda, Shinagawa-ku, Tokyo 2nd Toei Building 2F / 03-3490-2929
* Sang Corporation ( https://www.sangue.co.jp )
* All prices listed are exclusive of tax.
* The information contained in the press release is current as of the announcement date. Please note that it may be different from the latest information.
---