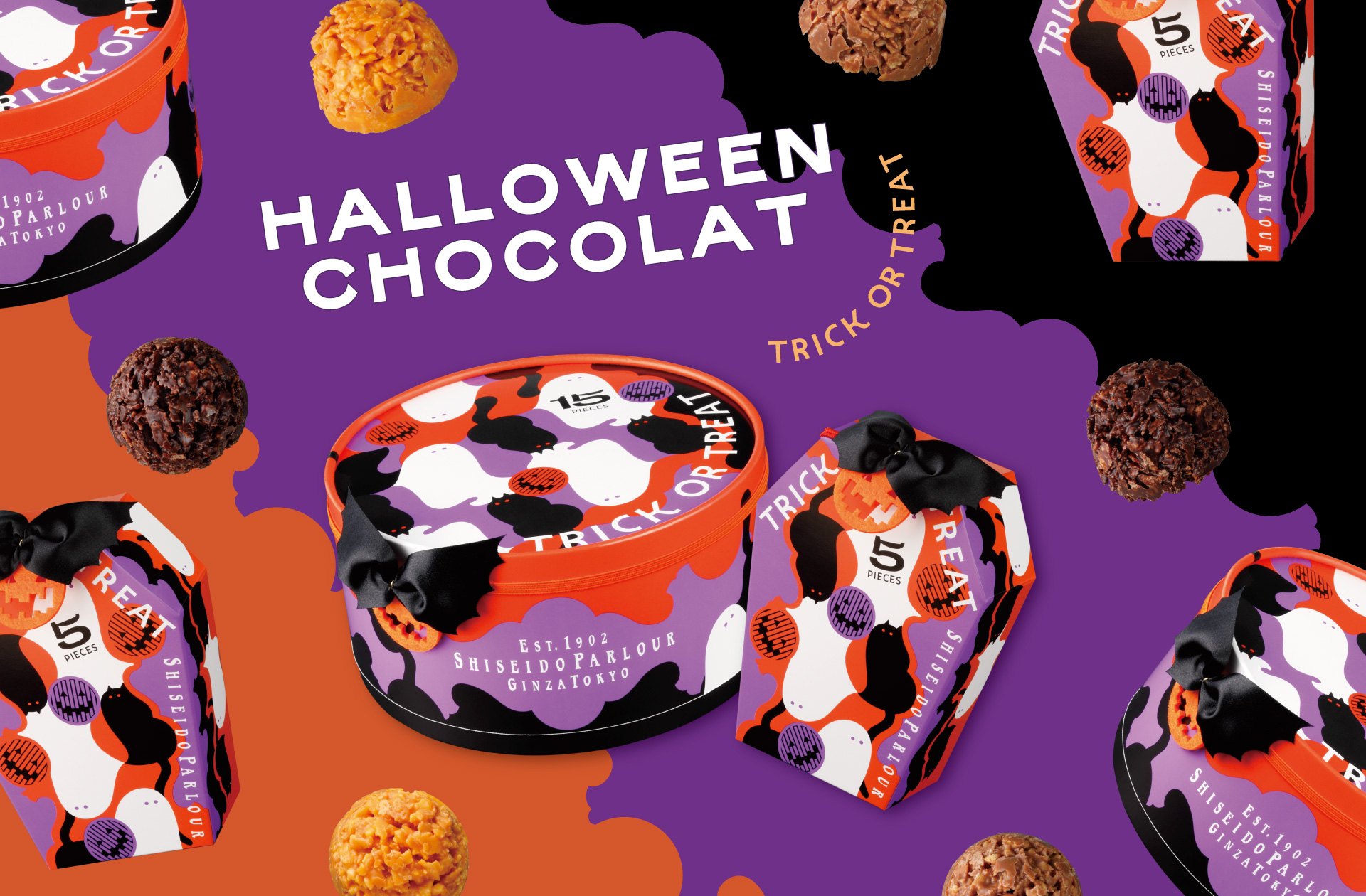 Shiseido Parlor is selling Halloween limited sweets "Halloween Chocolat" at shops nationwide until October 31 (Thu). Assorted crunchy chocolates with a crispy texture in a halloween-colored package with unique ghosts. With a cute bat charm, it is also recommended for sweets that respond to "trick or treat!" In addition, "Salon de Cafe Lazona Kawasaki" offers a "Halloween Parfait" unique to this season from October 1 (Tue) to 31 (Thu). Happy Halloween with a lively parfait and cute sweets made with purple mochi, pumpkin, caramel, berries and more!
"Halloween Chocolat" (Discontinued once the limited quantity is reached)
<Type> Halloween chocolate 5 pieces 594 yen (tax included) <With charm>
---
---
* Crunch Chocolate 3 types 5 pieces: 2 pumpkins, 2 caramel apples, 1 bitter
<Round> 1,566 yen (including tax) with 15 Halloween chocolates <with charm>
※ 15 types of crunch chocolate 3 pieces: pumpkin, caramel apple, bitter 5 each
Assorted dome-shaped crunch chocolate with flavors unique to Halloween. There are three types: "pumpkin" with pumpkin powder kneaded in white chocolate, "caramel apple" with dry apple and caramel powder blended with white and milk blended chocolate, and bittersweet "bitter". Available in a bowl-shaped package for 5 pieces and a round package for 15 pieces. Inside the intricate patterns like camouflage, ghosts, jacks, bats, black cats, etc. lurk, creating a Halloween night. Individual packages and cute packages are perfect for petit gifts.
Salon de cafe Lazona Kawasaki store only
"Pumpkin and Purple Halloween Parfait" 1,870 yen (with coffee or tea or herbal tea 2,145 yen) * Price includes tax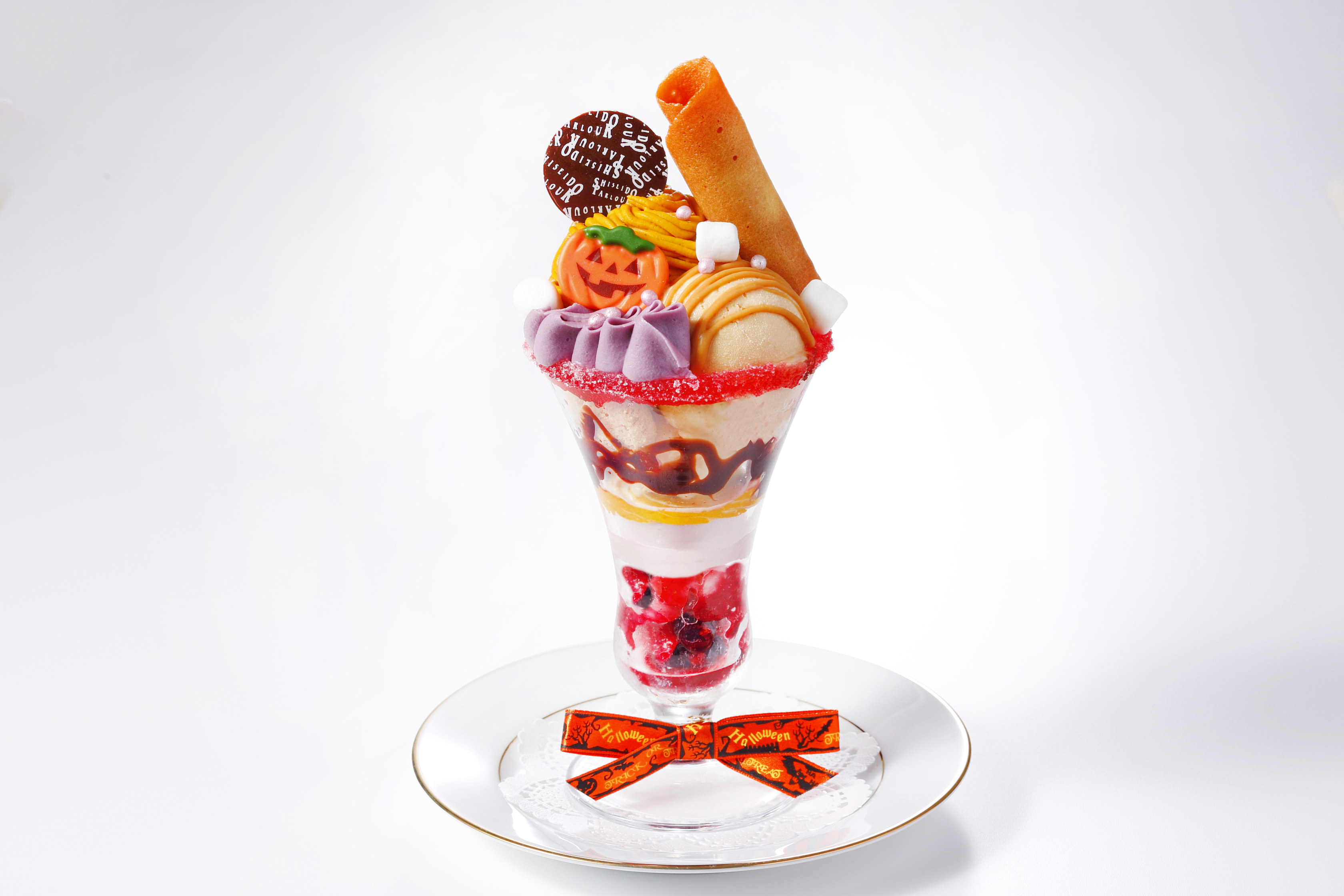 Shiseido Parlor's original jack-o-lantern design chocolate, caramel ice cream & sauce, purple parrot cream and other lively parfaits. Pumpkin sauce, purple brulee, mixed berries, etc. are layered and you can enjoy an exciting taste. Liven up Kawasaki Halloween with sweets.
* The period and contents may change depending on the availability of ingredients.
<Salon de Café Lazona Kawasaki>
Address: Kanagawa, Kawasaki City, Saiwai-ku, Horikawacho 72-1, Lazona Kawasaki Plaza 2F
Phone number 044-874-8593
Business hours: 10: 00-21: 00 (20:30 LO) * Snack / Sandwich (20:15 LO)
Regular holiday: No holidays (according to the facility)
■ Shiseido Parlor Customer Service
0120-4710-04 (Monday to Saturday, 10: 00-17: 00, excluding public holidays and New Year holidays)
<Official HP> https://parlour.shiseido.co.jp/?rt_pr=pl285
<Online shop> https://parlour.shiseido.co.jp/food_products/onlineshop/
※The photograph is an image.
---