In "MILLE-FEUILLE MAISON FRANCAIS"
On November 1st (Friday), the "Milfiille Saison (Salt Caramel & Cafe) Limited Box" will be released.
For discerning fijuage characterized by a "crisp" texture,
Rich "salt caramel" with exquisite saltiness and sweetness and bittersweet "cafe"
Assortment of luxurious flavored millefeuille sandwiched with each cream in a limited color package.
The sophisticated package that tickles adults is recommended as a gift for loved ones.
As soon as possible for a limited quantity sale, please! !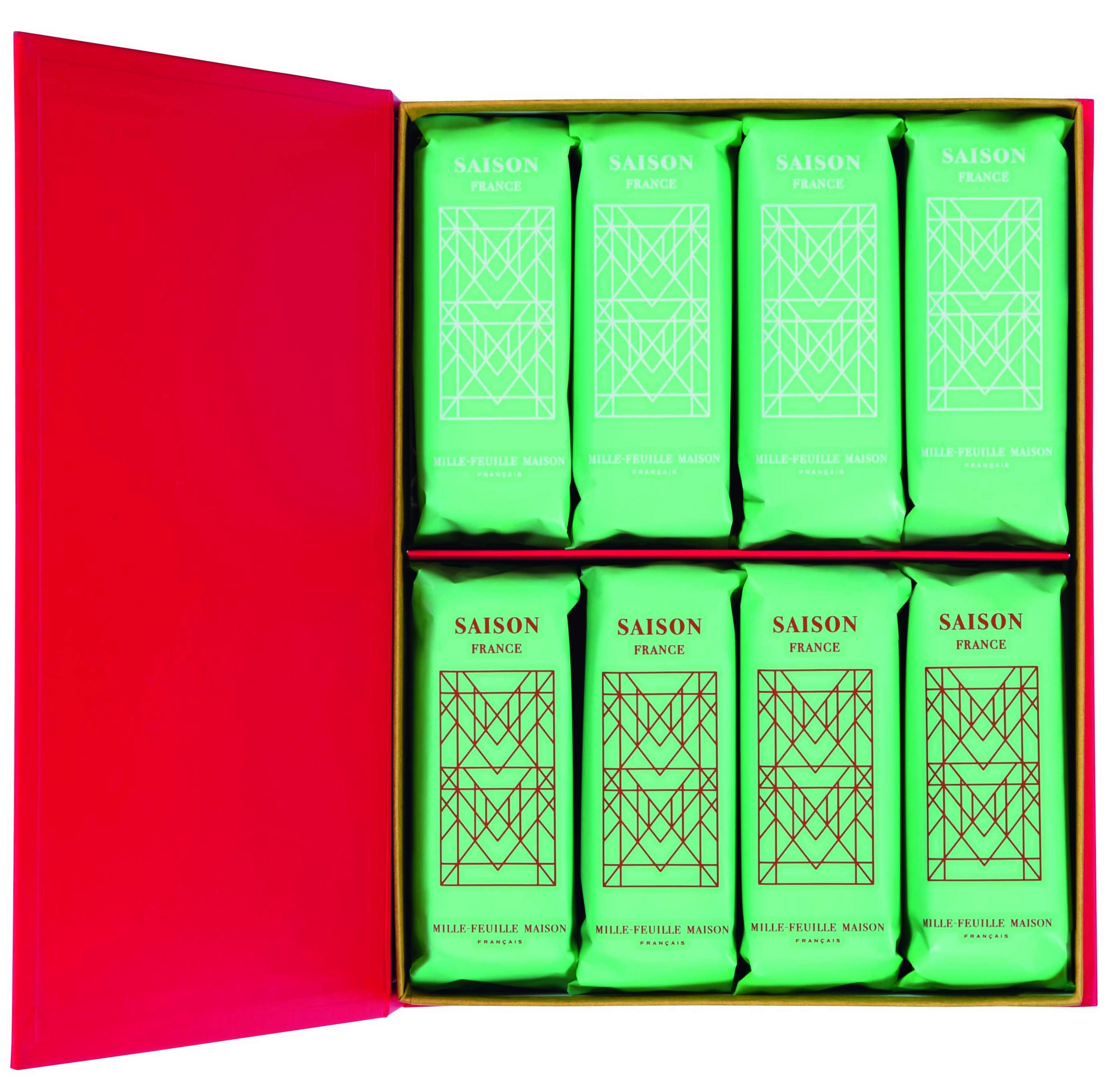 ---
---
◆ Product Details Millefeu Saison Price: 1,080 yen (including tax) with 4 pieces
8 pieces ¥ 2,160 (tax included)
12,240 yen with 12 pieces (tax included)
Sales period: Friday, November 1, 2019-
Retail store: Millefeuille Maison Francais Matsuya Ginza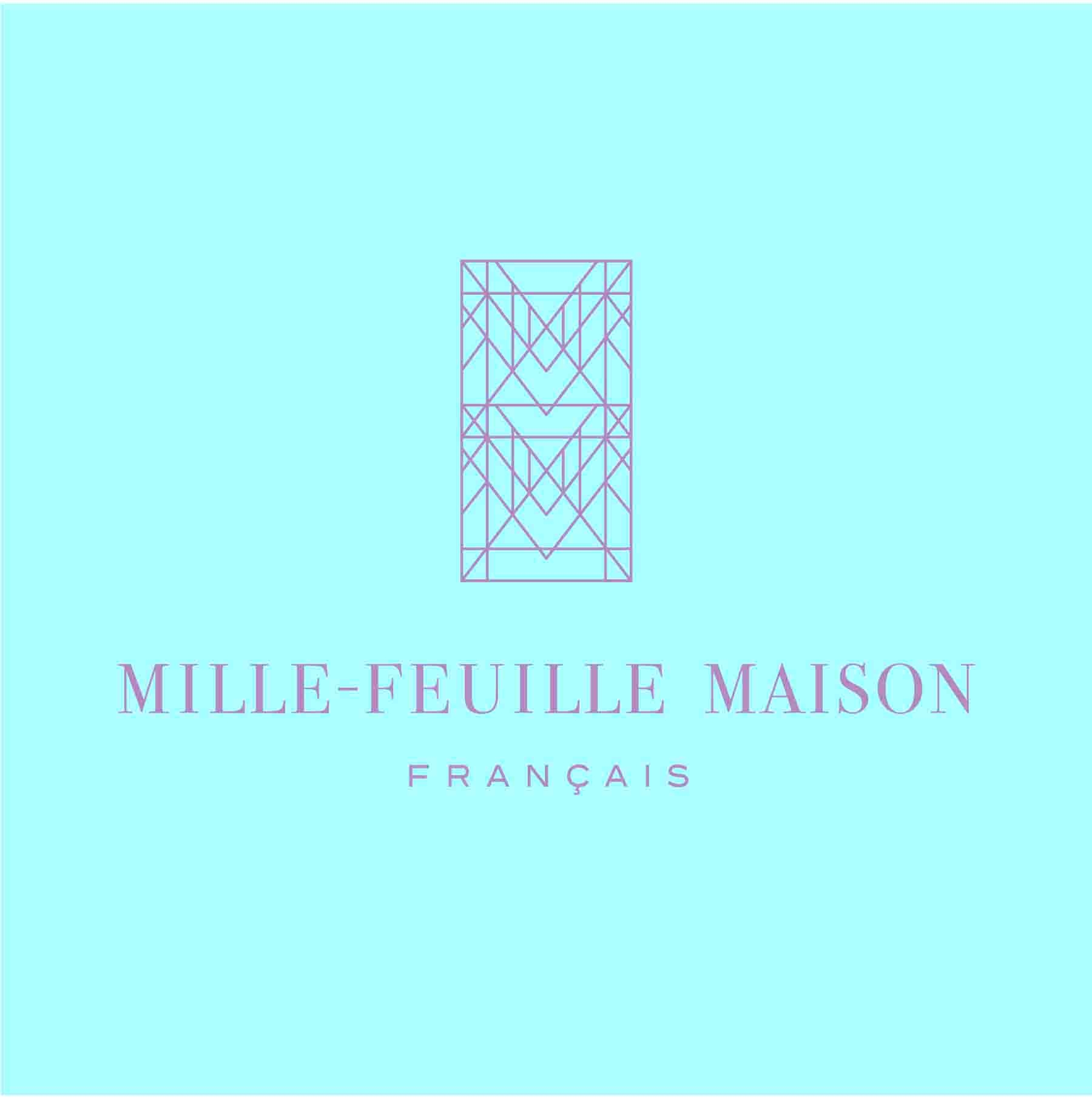 ◆ Brand information A fijutage that represents a puff pastry specializing in millefeuille.
This word in French has the meaning "turn the page of a book".
The figure of Millefeuille made from multiple layers of fijutage is like a book that tells a magnificent story.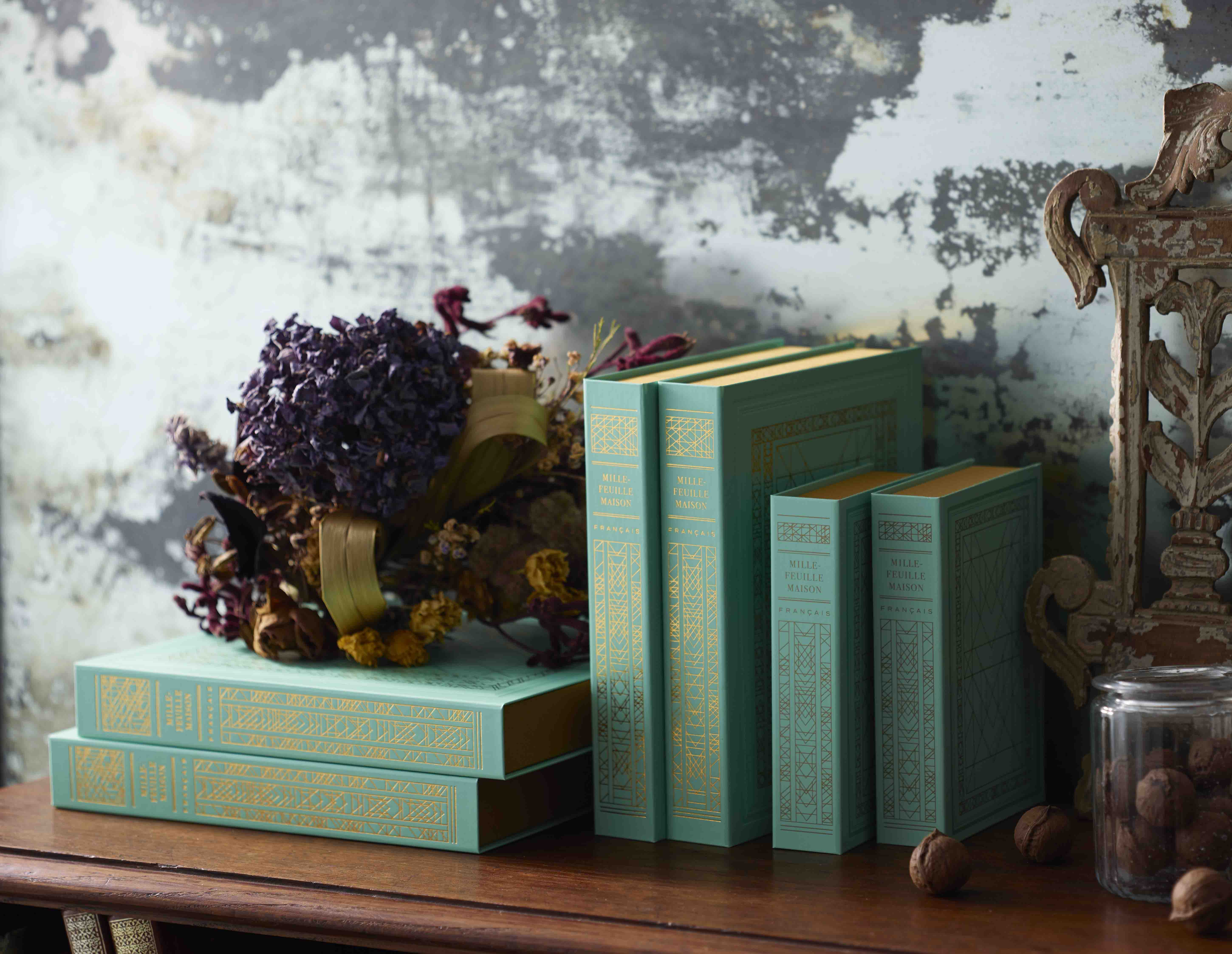 With this millefeuille
Combined with the long time that pastry chefs have accumulated to pursue the deliciousness of Millefeuille,
The gift box is shaped like a book.
Carefully one by one,
The millefeuille that has been baked to spell the story is sealed and delivered.
Please choose as a gift for your loved one when it is important.
◆ Official website
http://millefeuillemaison.jp/
◆ Store information Millefeuil Maison Francais Matsuya Ginza
3-6-1 Ginza, Chuo-ku, Tokyo Matsuya Ginza B1F
TEL : 03-6264-4240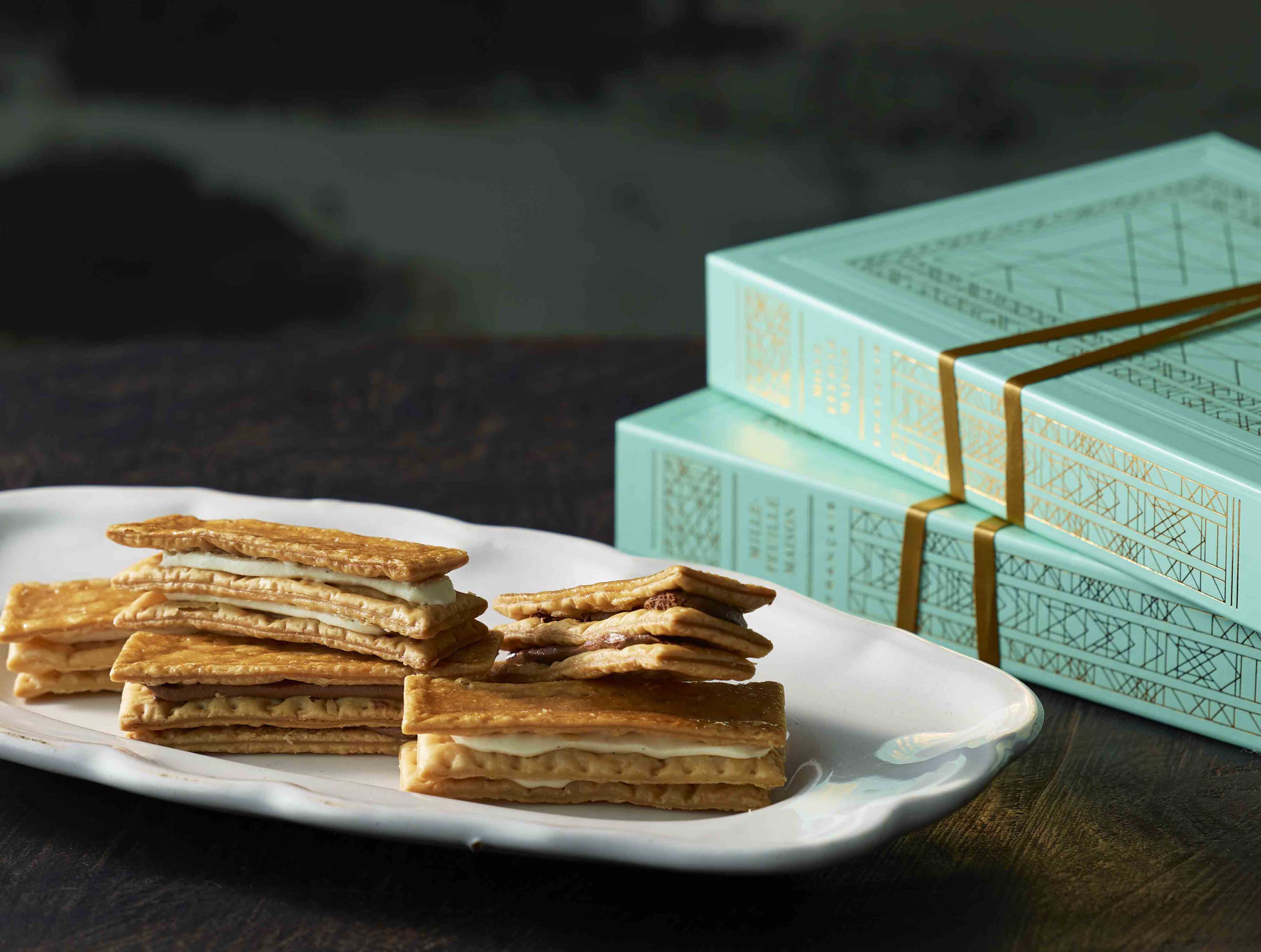 ◆ Product introduction
Millefeuille Special <br /> Chocolat and vanilla in this discerning fijuage
Sanded each cream.
It is a classic product of the Millefeuille Maison.
* French wheat pie dough used
4 pieces ¥ 1,080 (tax included)
8 pieces ¥ 2,160 (tax included)
12,240 yen with 12 pieces (tax included)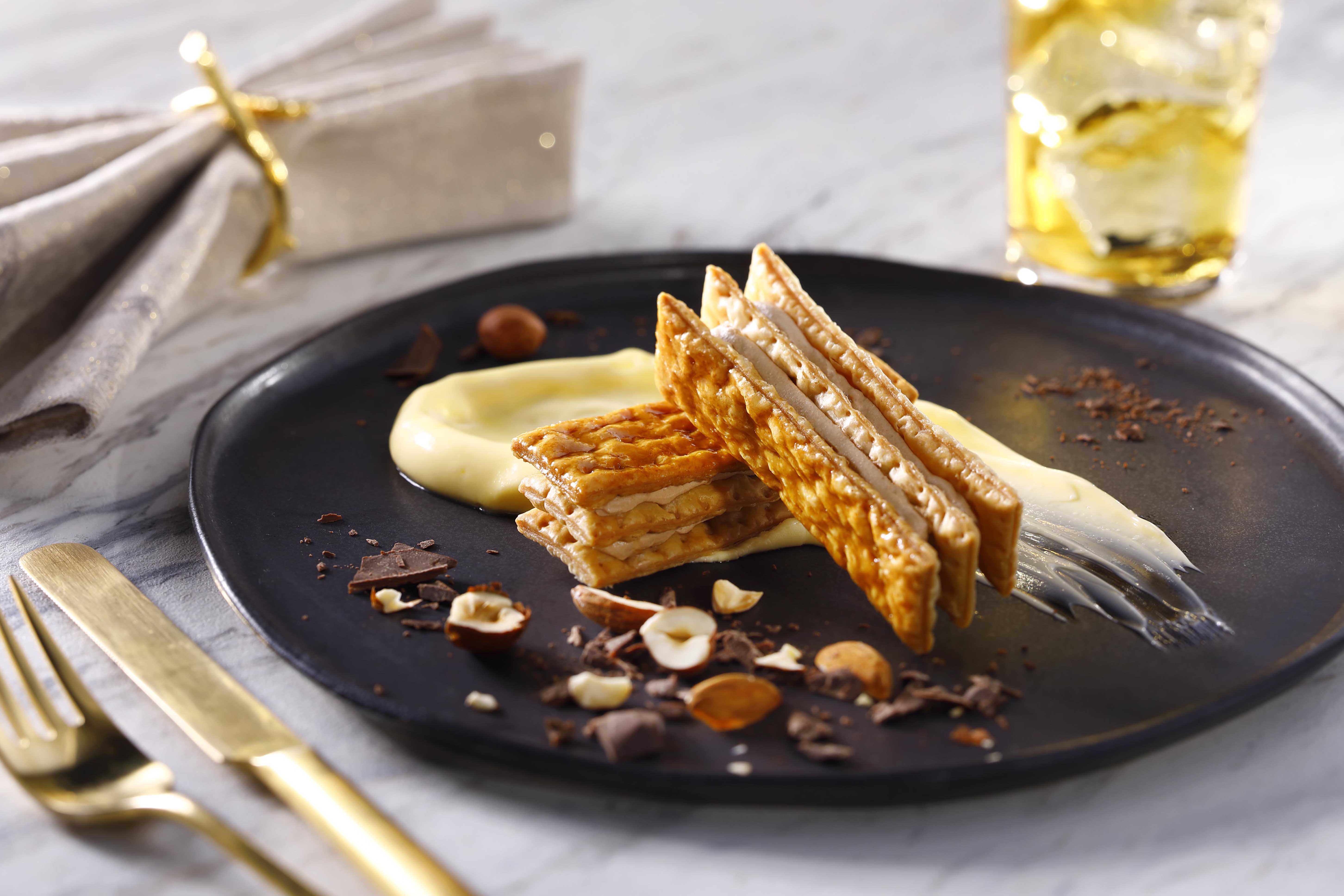 Millefeuille La Ginza <br /> An original millefeuille made with French AOP bread pruffle butter and sandwiched with praline cream with fragrant hazelnuts and almonds.
You can enjoy the scent of butter and the rich praline cream.
* Limited time sale
8,240 yen with 8 pieces (tax included)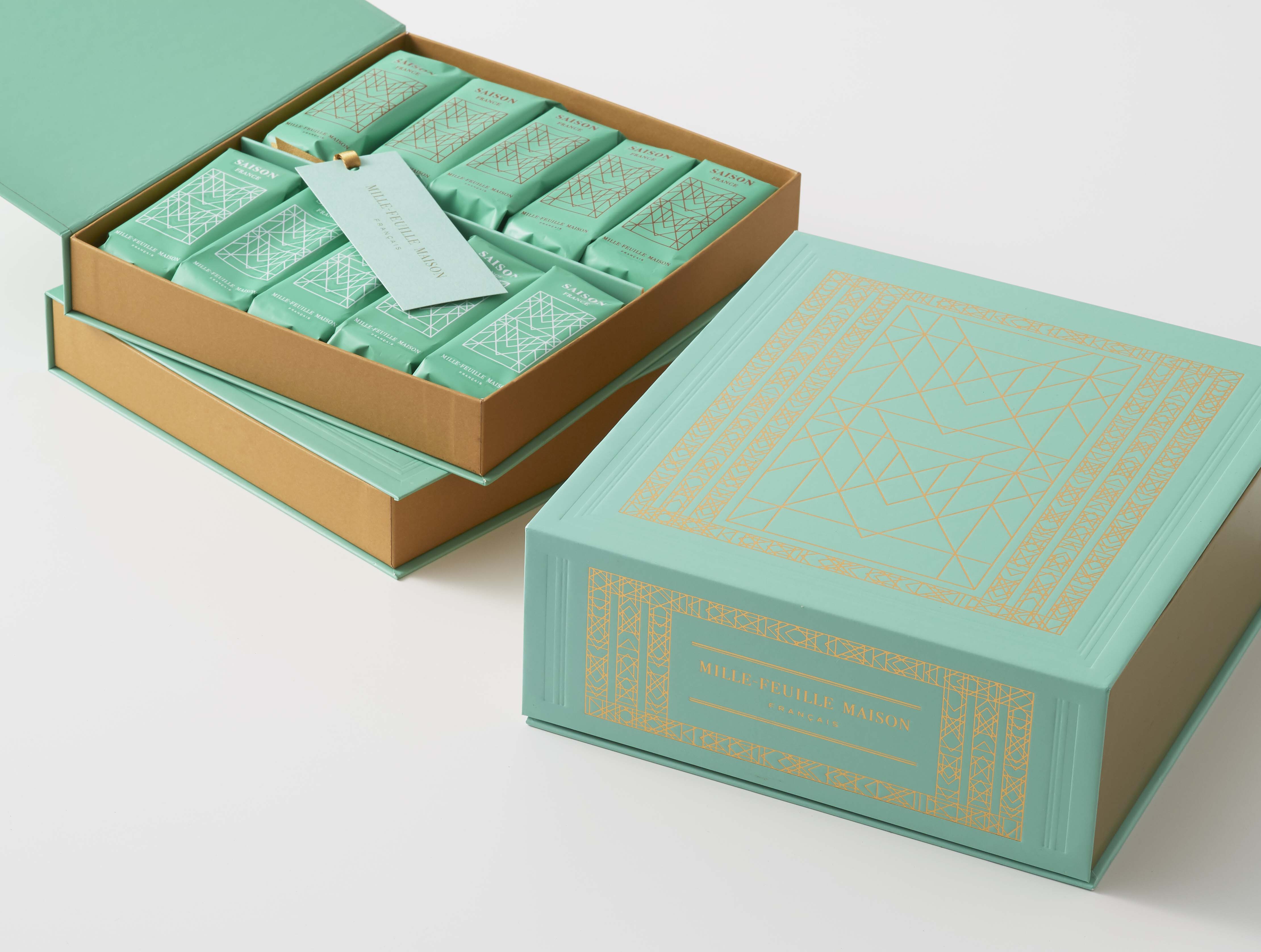 Assortment of 4 kinds of millefeuilles <br /> A gift that is a mix of millefeuille specialties and millefeuille saisons that has been requested by many people.
Millefeuille Special 10 Millefeuille Saison 10
20 pieces 6,480 yen (tax included)
---