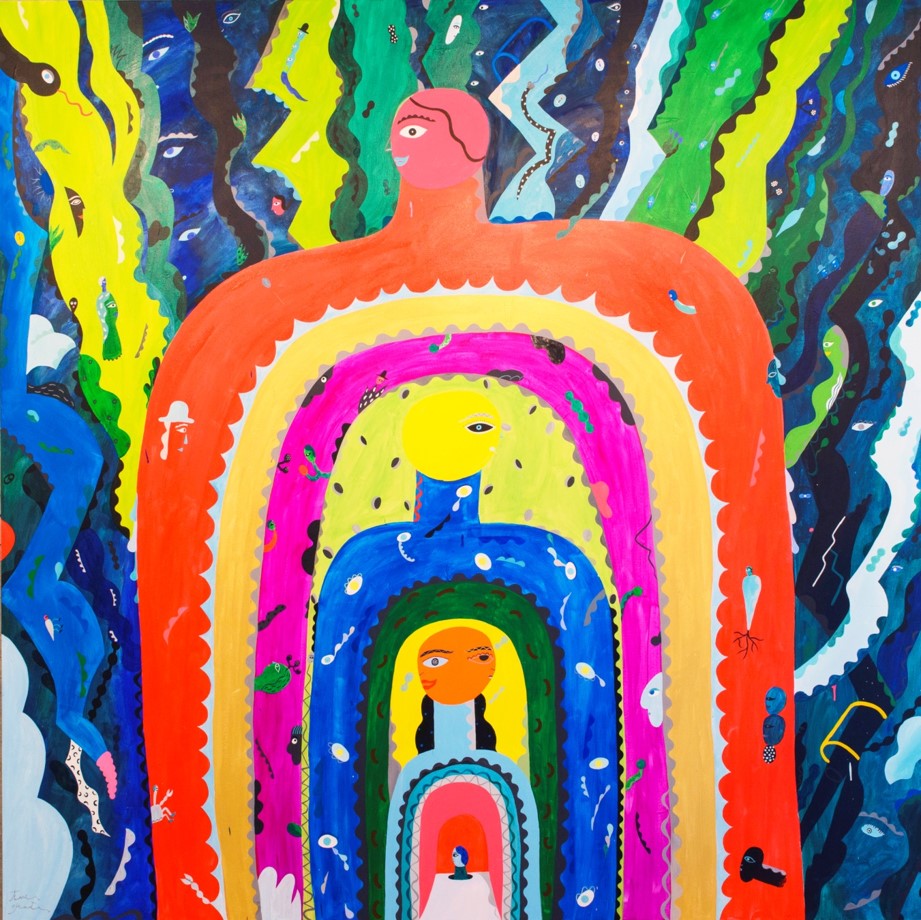 "I and I" painted by an artist based in Japan and Mexico, Anka Okazaki.
At Ginza TSUTAYA SHOTEN (Chuo-ku, Tokyo), an event space "GINZA ATRIUM" (Ginza Atrium) in the store will be held between January 15 (⽇) and April 4 (年) in 2020, during the time of Anzu Okazaki ⾥ A solo exhibition "El yo y el Yo" will be held. At the opening reception scheduled for January 15th (⽉), there will also be a presentation by Oka Anzumoto.
Ginza TSUTAYA SHOTEN proposes a "life with art" by connecting art, living with books, and living through books. We hope that this exhibition will be an opportunity for many artists to experience the charm of artist Oka Anzu.
Anri Okada "El yo y el Yo"
This exhibition, entitled "El yo y el Yo", which means "me and me" in Spanish, features opposing things such as light and darkness, inside and outside. In order to see the underlying theme of Mr. Okazaki, a new story can be drawn from there, the number of works so far is overwhelming enough to fill the venue And announce the new work.
---
---
Okazaki was born in Saitama Prefecture in 1989. In 2016, graduated from Tokyo University of the Arts Graduate School of Fine Arts. After studying at the Takahashi Foundation International Oil Painting Scholarship in 2014 and studying abroad in Guatemala, Mexico, and as a trainee at the Pola Art Foundation in 2016, training at the Veracruz Institute of Art and Design in Mexico (Mexico) .From 2019 Is studying abroad at UMAM in Mexico and works in Japan and Mexico.
In addition to solo exhibitions, group exhibitions and stay productions in Japan and abroad, he has been active in many areas, including producing murals as public art in Mexico, Guaterama, Nepal and other countries around the world through the mural art project "Heki Kaki Kaku" since 2014. Under the theme of "Reality and Fantasy" and "Modernity and Reachability", Miso Okazaki will show a sense of incongruity to modern society, various phenomena that occur in the real world, cultivation and training of visited places, He produces tableaus, murals, and installation works, while always drawing the scenery, native myths and poetry.
Through his activities in Mexico, where he stays, " from the primordial world to modern society coexist in the same space, both in the city and in the jungle villages, it is a mysterious feeling as if you are sometimes illusioned. '' Okazaki's work reflects the influence of Mexican culture and culture.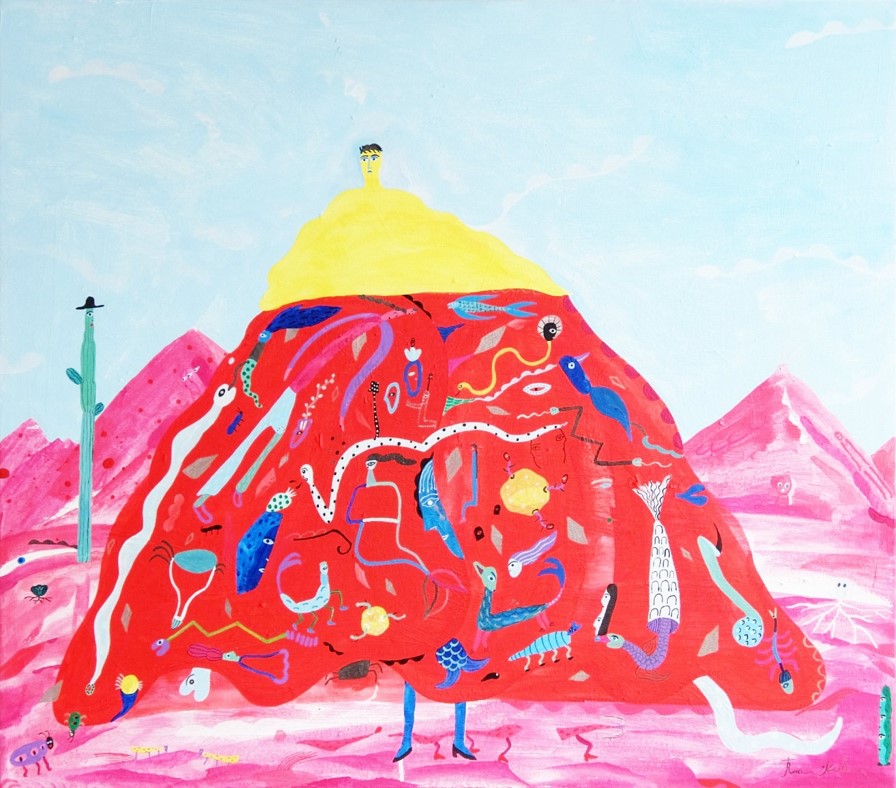 Artist statement
"El yo y el Yo"
Deep within myself, another I live in, I talk to me, and only I have the illusion of diving deep in the dark,
That 's why it 's easy to go wrong.
Art in the depths of a dark cave
The structure of the space has not changed since then.I and I talk to each other.
-Anka Oka-
Exhibition Works
In commemoration of this exhibition, we will publish a limited number of works.
Title: Oka Anzu Works (Tentative)
Release date: January 15th, 2020 (planned)
Price: Price. 2,500 yen (excluding tax)
Product specification version: B6
Limited edition of 300
Reception event
Schedule: January 15, 2020 (⽔) 19:00
We are planning to present a work by Anne Oka.
* Details will be disclosed on the website.
profile
Anka Oka (Anri Okada)
1989 Saitama prefecture rare
2013 Graduated from Tokyo National University of Fine Arts and Music
2014-2015 2014 Study abroad in Guatemala, Mexico as the ⽯ Scholarship for International Oil Painting Scholarship of the Foundation
2016 Graduated from Tokyo National University of Fine Arts and Music
2016-2017 2016 Pola Art Promotion Foundation Overseas Trainee in Mexico (Veracruz State Academy of Fine Arts)
2019- Enrolled in UNAM Education Program in Mexico
GINZA ART EXHIBITION
GINZA ART EXHIBITION is an exhibition of artists recommended by Ginza Tsutaya Shoten.
We select several artists each year and hold exhibitions continuously.
From the perspective of Ginza TSUTAYA SHOTEN on the theme of "art" and "honenka", we propose artists who are mainly active in Japan and their works, and propose "life with art".
GINZA SIX Located on the 6th floor floor of the GINZA ATRIUM, located in the center of the 6th floor, each exhibition will host exhibitions and sales of works, as well as events such as talk events, workshops, live paintings, and multiple works. And sales of books and related books.
Event summary
GINZA ART EXHIBITION
Anzu Oka solo exhibition "El yo y el Yo" (El Jo y El Jo)
Date 2020 1 ⽉ 15 ⽇ (⽔) 〜2 ⽉ 4 ⽇ (⽕)
Time 10:00 〜 22:30
Venue Ginza Tsutaya Bookstore GINZA ATRIUM (in-store event space)
6-1 Ginza, Chuo-ku, Tokyo 10-1 GINZA SIX 6F
Organizer Ginza Tsutaya Bookstore Phone 03-3575-7755
URL https://store.tsite.jp/ginza/event/art/10691-1001551028.html
store information
Ginza Tsutaya Bookstore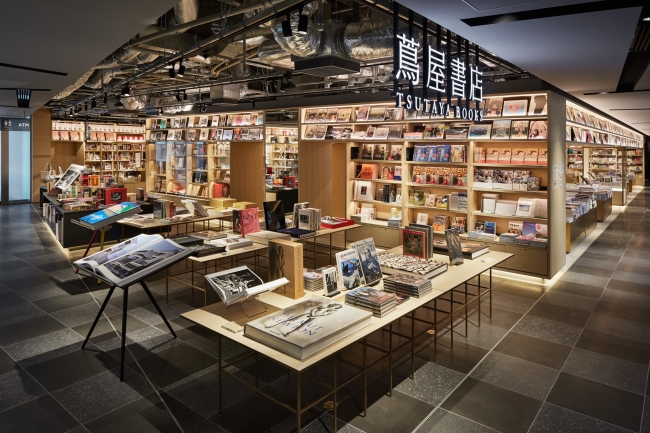 Address: 6-10-1 GINZA SIX 6F, Ginza, Chuo-ku, Tokyo 104-0061
Phone number: 03-3575-7775
Business hours: 10: 00-22: 30
Homepage: https://store.tsite.jp/ginza/
Facebook: https://www.facebook.com/GINZA.TSUTAYABOOKS/?ref=bookmarks
Twitter: https://twitter.com/GINZA_TSUTAYA
Instagram: https://www.instagram.com/ginza_tsutayabooks/
---