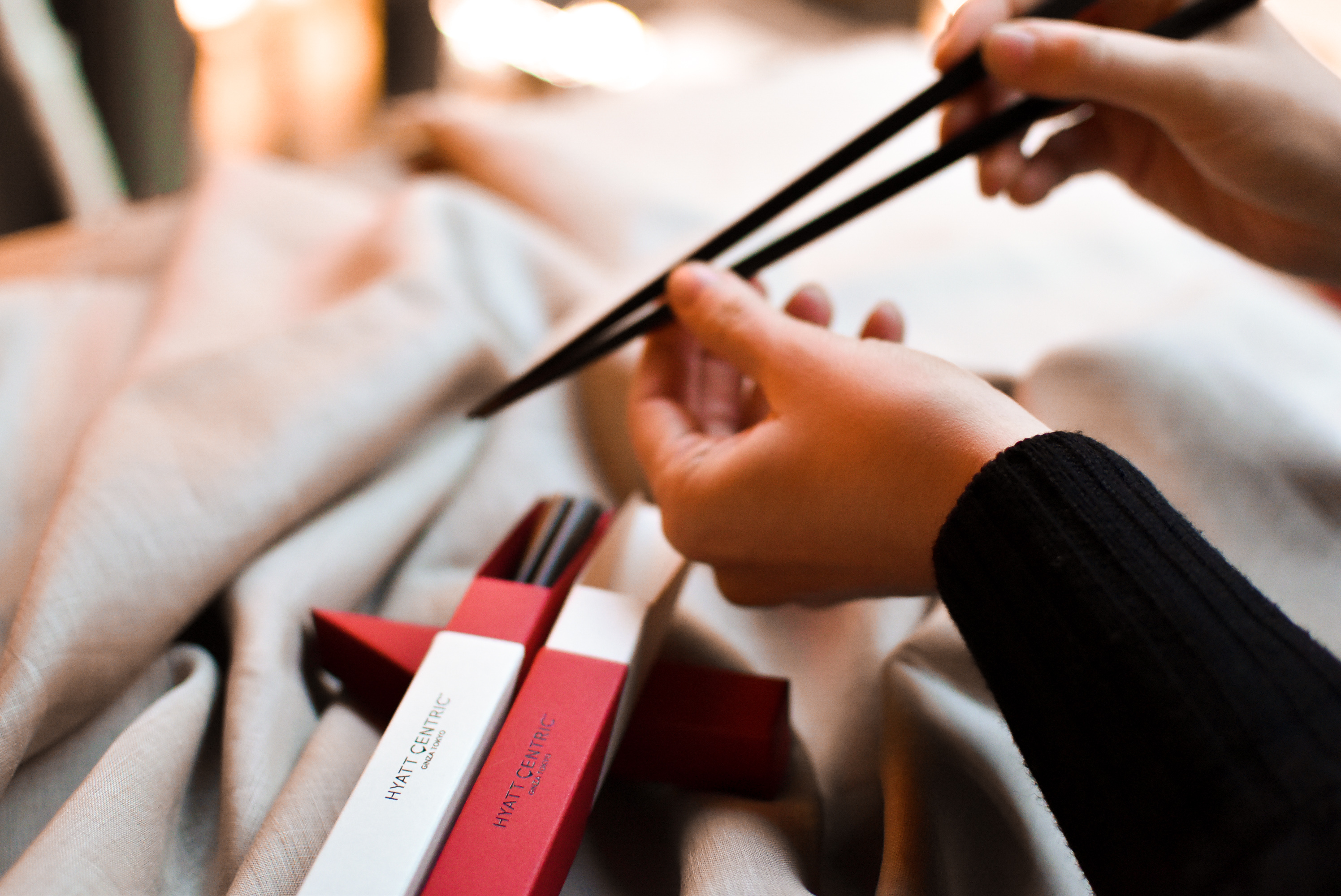 January 22 (Wed)-February 29 (Sat)
At the "NAMIKI667" (URL: namiki667.com) of the lifestyle hotel "Hyatt Centric Ginza Tokyo" located on Ginza Namiki-dori, the dinner plan "Special 2nd Anniversary Course" commemorating the 2nd anniversary of the hotel's opening of the hotel will be held on January 22 ( Wed).
Special 2nd Anniversary Course
This is a souvenir dinner plan commemorating the 2nd anniversary of hotel opening. This time, we collected carefully selected high-quality ingredients from producers all over Japan in the center of Ginza.
Starting with an amuse that uses tomato juice from Komori Farm from Kumamoto, which uses no additives, no preservatives, and does not add even a drop of water, it is also a standard menu, and it was also offered at the dinner commemorating the inauguration of Chef Hirakawa's chef. Sustainable Salmon Confit "is back. Also, "Oven Roast Hokkaido Ogasawara Farm Riki and North Akari Raw Nori in the Ariake Sea" is a sweet and mellow flavor of Hokkaido Ogasawara Farm Riki's frituri (fried food) and roast, and seaweed is produced from the Ariake Sea, which is said to be a sea of treasure. The dish is made with a dish of Mifuku nori, a raw nori sauce, and you can enjoy the difference in texture and taste. NAMIKI667 boasts such as "Tanzawa Atsugi Peach Tea Pork Shoulder Roast Roasted Fragrant Edo Sweet Miso Nanahana Pork Ju", which uses the finest pork, Peach Tea Pork, selected from the 10,000 that are shipped from the farm every year. The dishes finished in the oven are also exquisite. Hatsbara Ee's adorable micro vegetables, which deliver fresh vegetables with a great deal of energy, will add color to the plate.
For dessert, we prepared a dish that you can enjoy pavlova and sherbet using ripe yuzu juice of Kawahara food sticking to homemade cultivation that uses no pesticides at all.
With the celebration, Hyatt Centric Ginza Tokyo comes with a special chopstick gift.
Cooking:
・ Foie gras and strawberry sandwiches, premium tomato maihime story ・ Smoked sustainable salmon confit Kudo Ichito Farm, Shimane Onion Shimane Onion Tokyo-produced whole soy sauce and domestically produced wasabi Ikura ・ Oven roasted carrots Hokkaido Ogasawara Farm Leek and Kita Akari Ariake Sea Nori, Kanagawa Prefecture Tanzawa Atsugi Momocha Pork Shoulder Loin Roasted Flavor Edo Sweet Miso Rape Blossom Pork Juice / Yuzu Pavlova Ohm Dairy Fromage Blanc Coconut Yuzsorbet Souvenirs: Hyatt Centric Ginza Tokyo Special chopsticks One serving per person : ¥ 8,800 (excluding service charge and consumption tax)
Offer period: Wednesday, January 22, 2020-Saturday, February 29, 2020
Available hours: 18:00 – 22:00 (LO 21:00)
Details and reservation: http://bit.ly/2ndAnniversaryDinner
* The number of ingredients produced is limited, and menus are subject to change depending on purchasing conditions.
* 15% service charge and 10% consumption tax will be added to the above prices.
2nd Anniversary SNS Campaign <br /> In commemoration of the 2nd anniversary of the opening of Hyatt Centric Ginza Tokyo, we will implement a campaign with thanks to all of our patrons. In order to enjoy the celebration of the 2nd anniversary together, we will present 3 sets of 2nd anniversary dinner plan "Special 2nd Anniversary Course" with welcome champagne.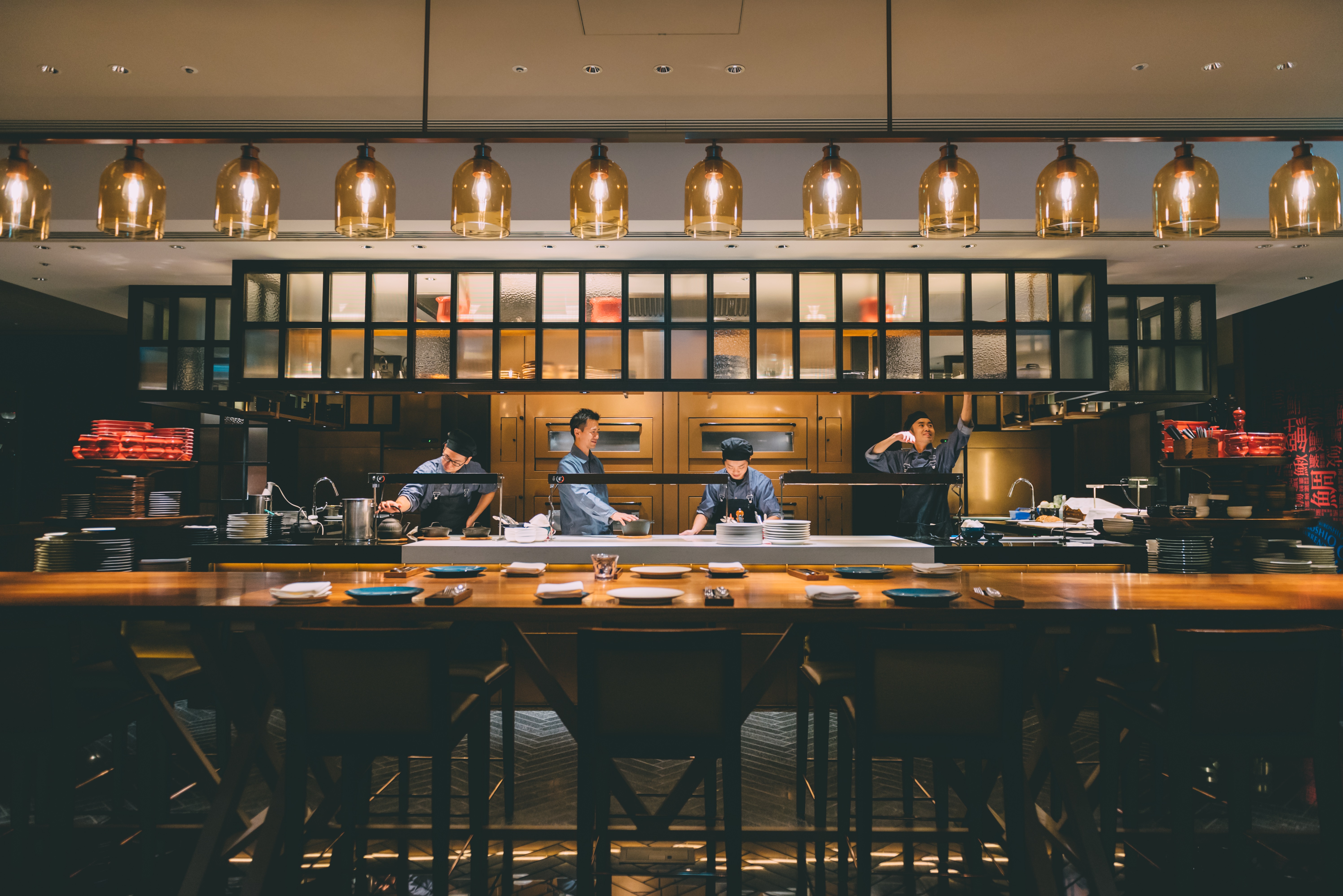 prize:
2nd anniversary dinner plan "Special 2nd Anniversary Course" for 2 people with welcome glass champagne 1 set for each platform (Facebook, Instagram, Twitter) 2 people (3 sets in total)
Application period: From the target submission date to noon on Wednesday, January 22. Application method: Please note that the application method differs depending on the platform.
Facebook (www.facebook.com/hyattcentricginza/)
1. Like the Hyatt Centric Ginza Facebook Page
2. Like the target post
3. Comment on the target post "What you want to do by January 22 two years later"
Instagram (www.instagram.com/hyattcentricginza/)
1. Follow @hyattcentricginza
2. Like the target post
3. Tag people who want to eat dinner with NAMIKI667 together with the target post and comment
Twitter (twitter.com/HyattCentricGNZ)
1. Follow @hyattcentricGNZ
2. Retweet the target post
* Use of the present dinner is accompanied by the provision period of the 2nd anniversary dinner plan.
* Eligibility is 18 years or older.
* Please note that posts will not be counted as entries if the account is set to private mode (with key).
* This campaign is not related to any SNS platform (Facebook, Instagram, Twitter).
About NAMIKI667 "NAMIKI667" offers a combination of unique and unique dishes created by an unexpected approach created by Chef Toru Hirakawa.
■ Facility name
NAMIKI667
■ Location: 6-6-7 Ginza, Ginza, Chuo-ku, Tokyo Hyatt Centric Ginza Tokyo 3F ■ Cooking Toru Hirakawa
■ TEL
Reservation / Contact 03-6837-1300 (Reception hours 10:00-22:00)
■ URL
namiki667.com
■ Business hours [Dining]
Breakfast : 7: 00-11:00 (Buffet close 10:30)
Lunch: 11:30 – 14:30 (LO14: 00)
Dinner: 18:00 – 22:00 (LO21: 00)
[Bar & Lounge] 11:00-24:00
■ Number of seats [Dining] 102 seats / Private dining room: 2 rooms 24 seats / Terrace seats: 42 seats [Bar & Lounge] Counter 44 seats / Lounge seating: 22 seats / Terrace seats: 12 seats
[Dining area]
A show kitchen full of live feelings, a rich scent that ticks the nasal cavity from a large oven, and a warm dish full of the blessings of nature incorporating plenty of seasonal ingredients and seasonings unique to Ginza in Tokyo. ". On the terrace along the 40-meter Namiki-dori, you can see the scenery of Ginza that changes every hour and every season. The 86m2 private dining room (private room) and multi-function area are ideal for small events and parties. Can be used for a wide range of applications. The bold, open atrium features letterpress motif artwork, and the interior incorporates a wide variety of materials, such as Ginza, where various people come and go to create a special space.
[Bar & Lounge area]
As soon as you get off the elevator on the 3rd floor, you will see the bar counter with a total length of about 7m and the large staircase that leads to the impressive 4F on the carpet based on bright red. The bar menu offers a variety of foods and desserts that are suitable for a wide range of uses, such as cutlet sandwiches, Japanese beef burgers, and seasonal parfaits. Head bartender Kazuya Nishimura offers a variety of cocktails with fun designs and ingredients, including unique and signature signature cocktails that symbolize Japanese taste. "NAMIKI 5 to 7" Happy Hour is held from 5pm to 7pm. You can easily enjoy signature cocktails, beer, glass wine, etc., which have gained popularity since the opening of the store, for a flat ¥ 600 (service charge and consumption tax not included). DJ performances appear every Friday night. A soothing sound with a special cocktail.
---