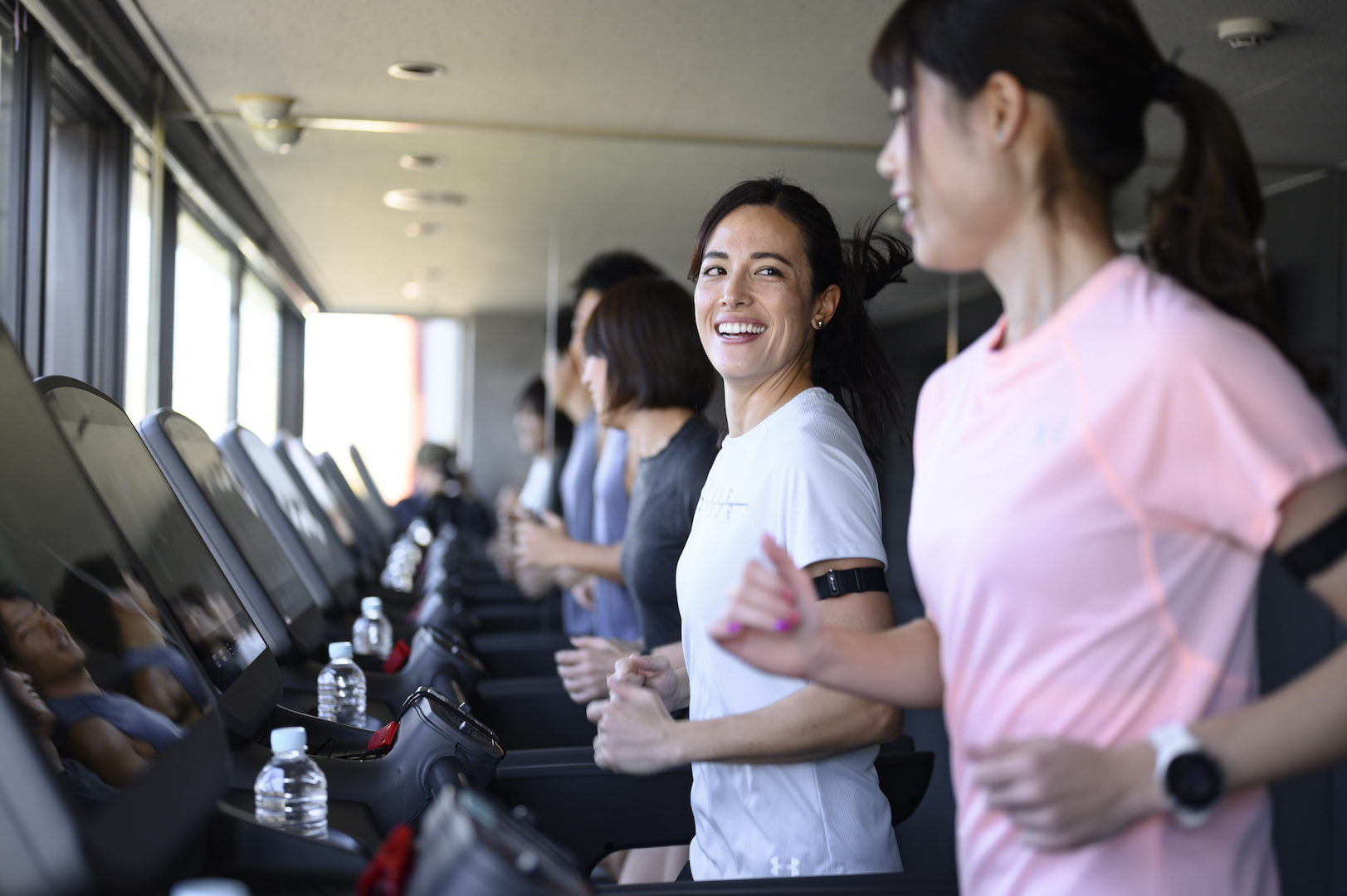 Open commemoration! Get a limited visitor ticket and experience it!
Yuki Yagi, the president of OFFICE YAGI Co., Ltd., who achieved three college titles at Waseda University, will launch a low oxygen training gym "RDC GYM" on January 12, 2020 in Ginza, Tokyo. The concept of RDC GYM is "30 minutes to change the future". A new form of hypoxic training gym that can meet the needs of many users, such as the introduction of circuit training that was not available in conventional hypoxic training gyms, in addition to running and bike training in hypoxic environments It has become. Limited tickets sold until the end of February as an opening memorial. You can easily experience full-scale hypoxic training.
30 minutes to change the future | Low oxygen training gym "RDC GYM"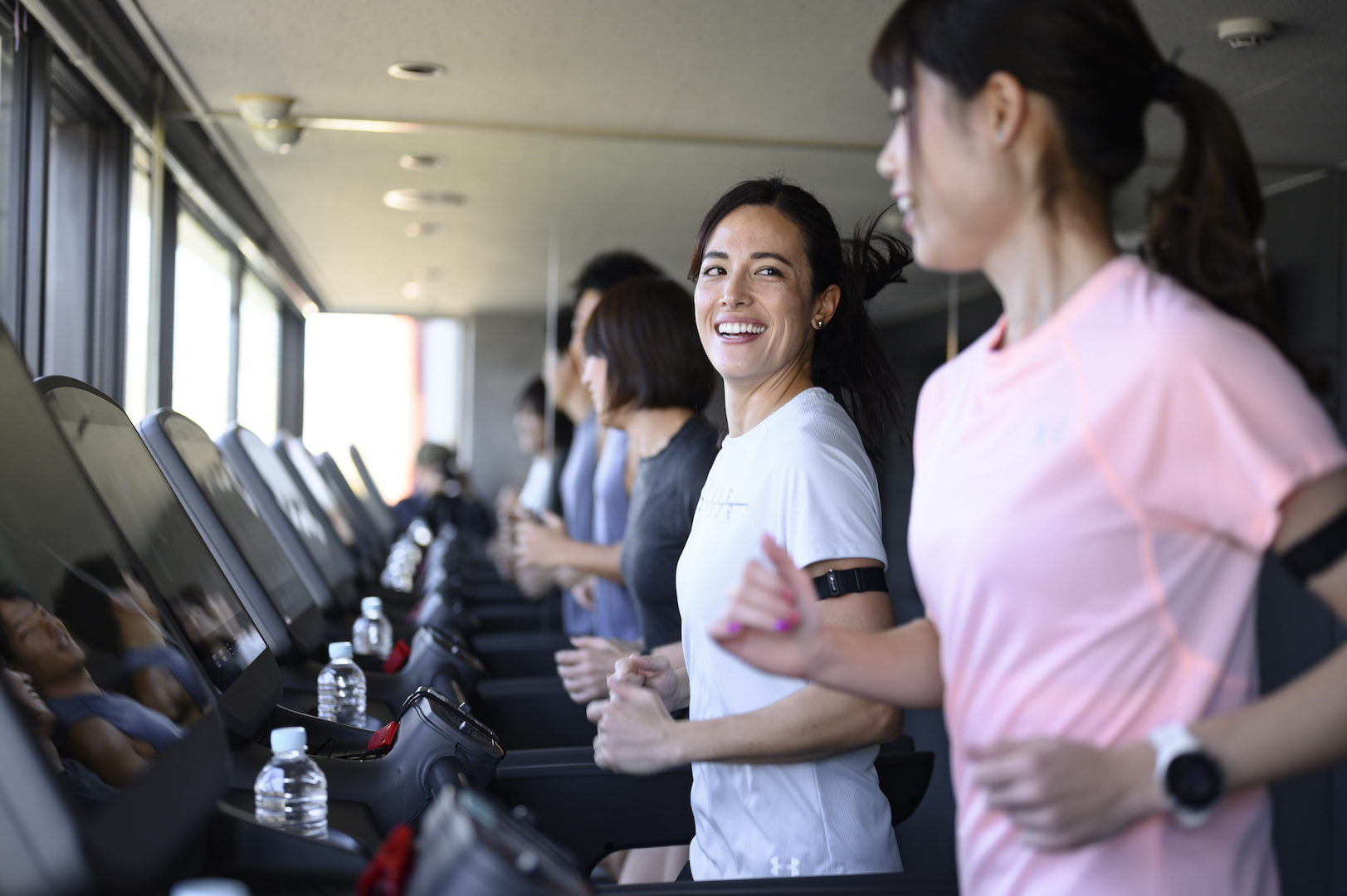 What is RDC?
Abbreviation for Running Development Camp, which means "a gathering that improves your ability to run." Yuki Yagi, the representative, played an active part in Inter High, Hakone Ekiden, and New Year Ekiden, and specializes in long-distance athletics, so he mainly runs the running business, and RDC is also the name of the project. Currently, it is running nationwide as the running team "RDC RUN CLUB", and in 2018, "RDC KENYA" was established in Iten, the Republic of Kenya, aiming to be the best team in the world.
What is hypoxic training?
High altitude training has various effects such as improving endurance ability and enhancing fat burning effect. Training in a low oxygen environment to create the high altitude on a flat ground is called hypoxic training. It is generally said that the training effect is three times that of training on flat ground.
[Main effects]
Improve aerobic capacity / increase fat burning effect / improve endurance
Why Build a Hypoxic Training Gym
---
---
In recent years, hypoxic training has become widespread among athletes as well as athletics. This is a training method that is very suitable when it is possible to obtain a training effect that cannot be obtained on a flat ground or when it is not possible to provide an opportunity to stay at a high altitude for a long time. It is a training method that was actually used during the active era of the representative Yuki Yagi, and I feel the effect.
The representative Yagi has been involved in more than 2,000 runners. Many people in their daily lifestyles did not have much time for running, and there was a problem of lack of training when working on their goals. Therefore, we decided to build a sports gym in a low oxygen environment in order to solve the training problems of many people, mainly runners. In addition, the altitude of the marathon powerhouse, Kenya, Iten is at an altitude of 2,400m, and the experience of instructing Kenyan runners on the running team "RDC KENYA" is also reflected in the RDC GYM program.
Hypoxic Run & Bike and Hypoxic Circuit Training Program
In making a hypoxic training gym, the concept of RDC GYM is "30 minutes to change the future"
Services include 30 minute run and bike and circuit training in a low oxygen environment.
Visitors to the RDC GYM will conduct training to change their future to achieve their goals. We have a training plan for that.
[Low oxygen run & motorcycle]
In addition to "free sessions" where you can adjust the intensity according to your physical condition and purpose, there are various workout programs depending on the day of the week. There are also programs for those who want to train hard, share sessions with everyone, and enjoy with friends.
[Low oxygen circuit]
There are various circuit training programs for different purposes depending on the day of the week. Several programs are available to meet a wide range of needs, from enhancing fat burning to training to improve your running form, to improving muscle flexibility.
Why do circuit training
I have been involved with many runners and provided guidance, and I felt that it was difficult to achieve the goal and continue to run continuously with training only for running.
It is not only for running but also for daily life, if the usage of the body is incorrect or uneven, the probability of getting hurt somewhere increases.
As a result, many people are unable to run or perform other sports or exercises, and if that happens, they will not only be able to achieve their goals, but also will not be able to work happily.
Circuit training is one of the ways to solve these issues.
This has various effects, such as strengthening the endurance of the whole body, strengthening the muscle strength, increasing the muscle output, and balancing the right and left of the body, and the effect is further enhanced when performed in a low oxygen environment.
I want many people to experience it besides runners!
It is said that working out in a low oxygen environment is three times as effective as normal. RDC GYM has its own program that allows you to adjust the training intensity from your heart rate. By increasing the strength, you can experience the fat burning effect for 30 to 40 hours after exercise. It is also effective for dieting.
Fee plan enrollment fee: 10,000 yen Visitor: 4,000 yen / time Trial member (5 times / month): 15,000 yen / month Regular member (unlimited): 22,000 yen / month
Long-term discount benefits available. RDC GYM opening memory! We sell limited visitor tickets!
"RDC GYM" will open in Tokyo Ginza on Sunday, January 12, 2020. Limited visitor tickets will be sold until the end of February to commemorate the opening. There are two types of tickets, making it possible to experience low oxygen training more affordably!
Limited visitor ticket: 1,500 yen / time (normally 4,000 yen)
Limited visitor ticket + RDC TOKYO practice session: 2,500 yen / time (normally 6,500 yen)
* Free admission on the day of ticket use, discount of 2,000 yen
See the RDC GYM website for details and ticket purchases.
RDC GYM homepage
https://gym.rdc-run.com
Location: 4-14-6 Ginza, Chuo-ku, Tokyo Wind Ginza 8 Building 4F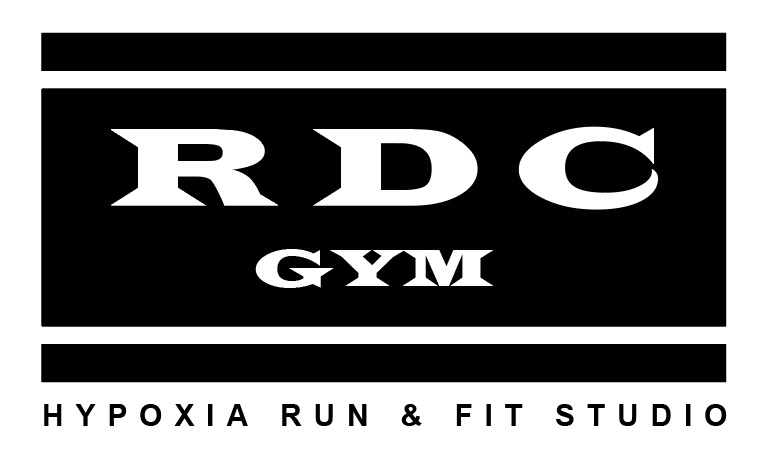 [Operating company]
Yuki Yagi, RDC FITNESS Co., Ltd.
[Inquiries regarding this matter]
RDC FITNESS Co., Ltd.
E-MAIL: gym@yagi-project.com
TEL : 03-6431-0580
Contact: Yuki Yuki
[Representative profile]
Yuki Yuki Co., Ltd. OFFICE YAGI and professional runner
Top Japanese in Inter High and National Athletic Meet at the second year of high school.
He was also named the Japan representative of the World Cross Country Championship. The third-year high school student, Inter-High, also topped the Japanese ranks, winning the National Sports Festival of the same year, rejecting long-sought foreign players. From the second year of high school, he had a phenomenal record of undefeated by Japanese in a track competition in a run that challenged foreign players.
After graduating from high school, he entered Waseda University. From 3 to 4 years, he became the race race captain and achieved three titles of Ekiden (Izumo, All Japan, Hakone).
After graduating from university, he joined the Asahi Kasei Land Department. In 2014 New Year's Ekiden marked the highest ever Japanese record of 23 minutes 20 seconds in the 2 wards of the international section.
Left Asahi Kasei at the end of June 2016 and established OFFICE YAGI Co., Ltd. Launched RDC RUN CLUB and launched nationwide to revolutionize the land world. In 2018, RDC KENYA was established in Iten, Republic of Kenya, aiming to become the world's best running team. That same year, he launched the athlete support platform ZONE.
Yuki Yagi Official Site