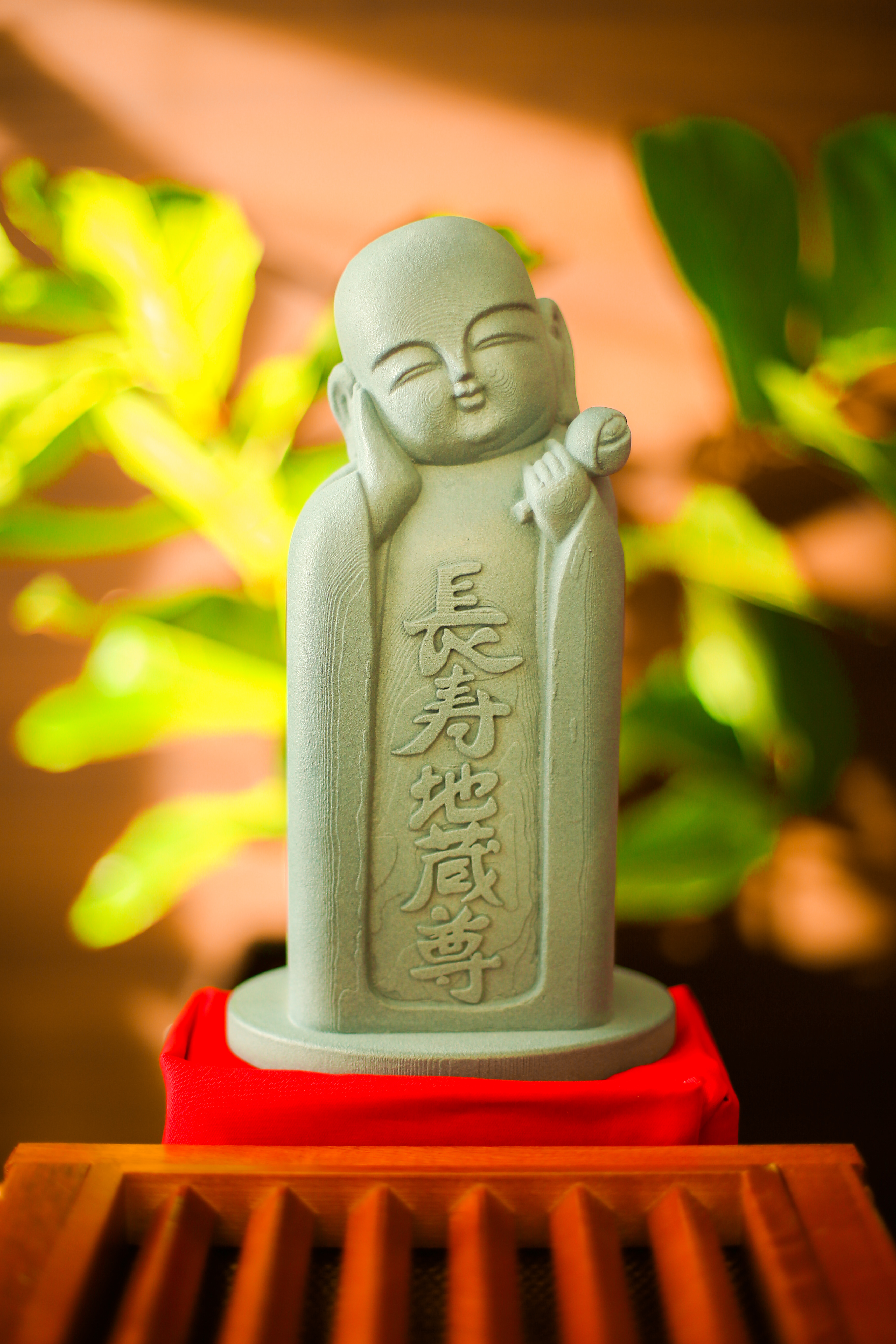 Special website URL:
Yoshida Kogyo Co., Ltd. was in charge of Jizo production in the Saku City Nagano Prefecture City Promotion Promotion Project "Jizo Medical Checkup", which started on Friday, January 17, 2020.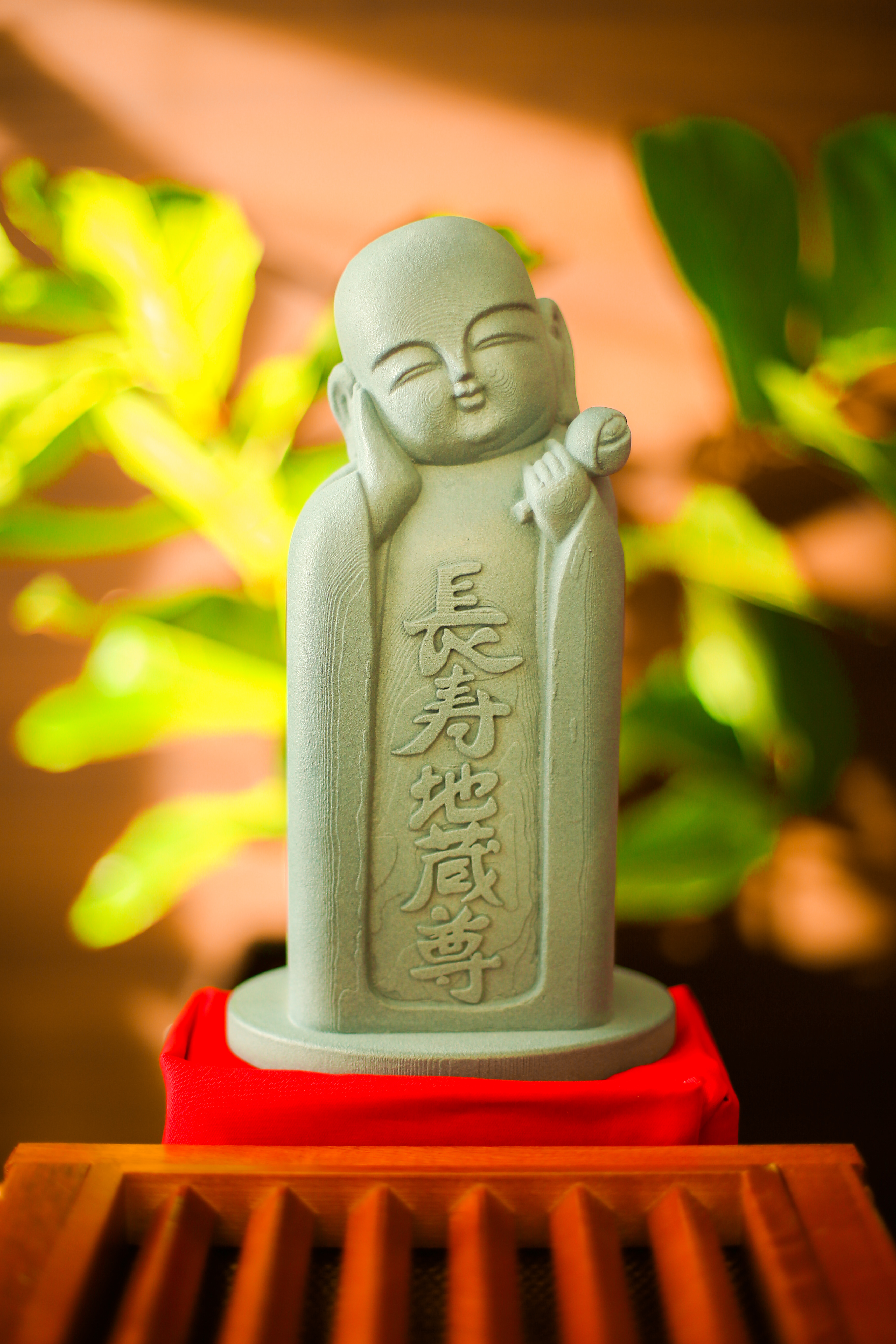 Saku City is a medical town with a history of community medicine and an advanced comprehensive care system. As part of the city promotion promotion project aimed at raising awareness in the Tokyo metropolitan area, this project has started. "Jizo Medical Checkup" is a new form of medical checkup approach that allows you to know health-related information as you visit Jizo. If you pray to Jizo, you will hear your health announcements and gain knowledge about health and preventive medicine. At the same time as praying to Jizo, you can also get a medical checkup fortune.
---
---
In implementing this project, Yoshida Kogyo, a company specializing in 3D technology, created a small Poncho Jizo by 3D sand-type lamination using 3D data obtained by laser-scanning the Penkoro Jizo, a tourist spot in Saku City, Nagano Prefecture. . Yoshida Kogyo started producing Penkoro Jizo in 2016. As in this project, custom-made Jizo can be created in your preferred size and color.
After being installed at the antenna shop Ginza NAGANO in Nagano Prefecture and restaurants in Tokyo, this Penkoro Jizo will be connected to Plaza Saku Bussan Fureaisho, a facility directly connected to JR Hokuriku Shinkansen " Sakudaira Station '' from March 15 (Sun). Will be installed. Please experience "Jizo medical examination" with your family and friends.
<About the details of Saku City Nagano Prefecture City Promotion Promotion Project "Jizo Medical Checkup">
Special website: https://www.city.saku.nagano.jp/outside/citypromotion/
Special Twitter account: https://twitter.com/pinkoro_jizo
<Ponkoro Jizo Installation Schedule> * Schedule is subject to change
<Yoshida Industry Co., Ltd.>
We conduct in-house integrated production of a wide range of industries from automotive parts through aluminum casting X precision cutting from development prototypes to mass production. (Quantity: from 1 piece to several hundred thousand pieces / month), Process: Starting from mold design, mold production, product prototype, casting, heat treatment, machining, anodizing, quality assurance.
Company Name: Yoshida Industries Co., Ltd. Location: [Head Office Green Hill] 2166-1, Mochizuki Uchizuki, Saku City, Nagano Prefecture, 384-2202
Representative: Yasuhiro Yoshida, President
Established: August 1965 Business description: Manufacture of important safety parts for automobiles and motorcycles, construction machinery, environment, medical care, manufacturing and proposals for living fields
URL: http://yoshidanet.com/
---