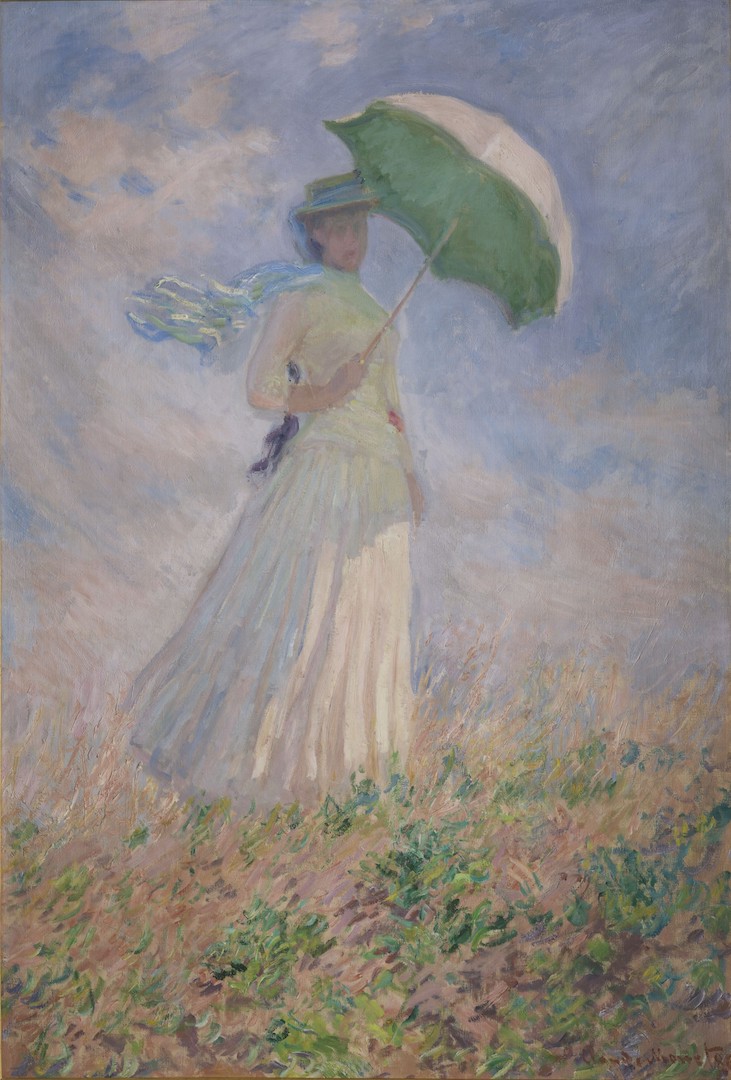 Claude Monet 《Woman with Parasol》 1886 Oil on canvas, Museum of Orsay Museum Photo © RMN-Grand Palais (musée d'Orsay) / Stéphane Maréchalle / distributed by AMF
The Bridgestone Museum of Art, which had been closed since May 2015, has been renewed under a new concept of "creativity".
This time, we will tell you about the Artizon Museum, which was just opened on January 18, 2020, and the press release of the special exhibition "Claude Monet- Asking the Scenery" held at the museum.
What is the Artison Museum?
Artison Museum is located in a prime location within a 1-minute walk from Tokyo Station.
"ARTIZON" is a coined word that combines "ART" (art) and "HORIZON" (horizon: horizon), regardless of genre from ancient art, modern Japanese Western painting, Impressionism, 20th century art, and contemporary art. The intention is to provide an "art experience" that opens up the era.
It should be noted that the ticket purchase has a designated date and time reservation system . In some exhibitions, it is often the case that people can only see the head of a person after too much congestion, but if you specify the date and time, you do not have to worry. If there is a vacancy, there is a counter sale on the day, but it is better to purchase and go in advance.
In addition, the latest lighting and air-conditioning equipment not only realizes an ideal viewing environment, but also a number of advanced trials have been introduced, such as "Digital Collection Wall" by team labs and work explanations using apps.
Held with plenty! "Claude Monet-Asking the Landscape"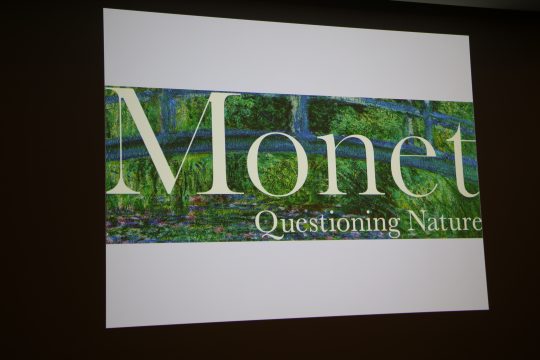 Claude Monet (1840-1926) was fascinated by the beauty of daylight in nature and devoted his life to exploring and pursuing expressions. This exhibition introduces the process that led to the series of water lilies at the end of the painting, following the footprints that Monet left in each era, such as the Le Havre era and the Ayrjantuil era. Focus on the continuity of each work.
This exhibition, which is supervised by Sylvie Patri, Chief Curator and Director of Academic Affairs of the Musée d'Orsay, and created with the Artison Museum, is a collection of 96 Monet works at the Orsay Museum and its related works. Exhibited about 140 items, including the items in the collection. We approach Monet as landscape painter.
Exhibition highlights
1.
Follow Monet's paintings in chronological order and learn how landscape painting was innovated!
Claude Monet visited various places throughout his life and produced it in many different ways. This exhibition follows Monet's paintings by age and presents themes and techniques that will lead to his later "Water Lilies".
2.
An unprecedented "new" Monet exhibition intermingled with visual expressions of various genres
Monet is often described as a painter who kept nature "on the fly" on canvas. However, Monet's landscape paintings were in fact nurtured from his own extensive visual and artistic background. In this exhibition, visual arts of various genres, such as photographic works, ukiyo-e, and handicrafts, will be mixed with Monet's paintings, and the arts will be introduced from various angles.
3.
Selected works from the Monet collection at the Musée d'Orsay come to Japan
The Musee d'Orsay has 73 paintings by Monet. It has been donated to many people, including Monet painter Gustave Caillebotte, and is one of the most important and comprehensive collections in the world. This time, a select 42 of them will be coming to Japan, including 22 of their first premiere in Japan.
Exhibited works
Here are some of the works exhibited at this exhibition.
Claude Monet "Masagi"
Be bold, like a Ukiyo-e. delicately.
As a painter, Monet draws his work many times in his life, inspired by snow. In the "Masagi" drawn in 1869, the results of the quest for the color "white" appear everywhere on the screen.Similar to the snowy landscape of Ukiyo-e, it is wonderful by superimposing delicate color planes Expresses depth.
It is well known that Monet learned his approach to nature and landscape from Japanese art, especially Ukiyo-e.
Claude Monet "Saint-Lazare Station"
A scene of modern life that stimulated Monet's curiosity.
Monet was interested in modern architecture at the Saint-Lazare train station in Paris and created 11 or 12 works. Monet exhibited eight of them at the Impressionist Exhibition in 1877, which suggests that he found important elements in the Impressionist landscape paintings. Monet drew attention to the modern aspects of industrialization along with the scenery of the resort along the Seine.
Claude Monet 《Rouen Cathedral, Doorway, Morning Sunlight, Blue Harmony》
Draw time. Capture "light".
In the 1890s, Monet began to work on the same theme, such as a row of poplars and a cathedral. In 1892 and 1993, he stayed in Rouen for several weeks and worked on the theme of Rouen Cathedral, which later turned into a series of 30 works. It depicts the cathedral in the morning hours, and also shows the colors changing every moment depending on the light conditions, such as cloudy days, sunny days, and evenings.
Event summary
Exhibition name

Orsay Museum and Orangerie Museum Special Project "Claude Monet-Asking the Landscape"

Period
July 11 (Sat) 2020 – October 25 (Sun) 2020 * 30 minutes before closing
10:00 – 18:00 (Every Friday until 20:00, except July 24) * Reservation required
closing day
August 3 (Mon), September 7 (Mon), October 5 (Mon)
Venue
Artison Museum Exhibition Room
Official site
https://www.artizon.museum/collection-museum/exhibition/detail/5