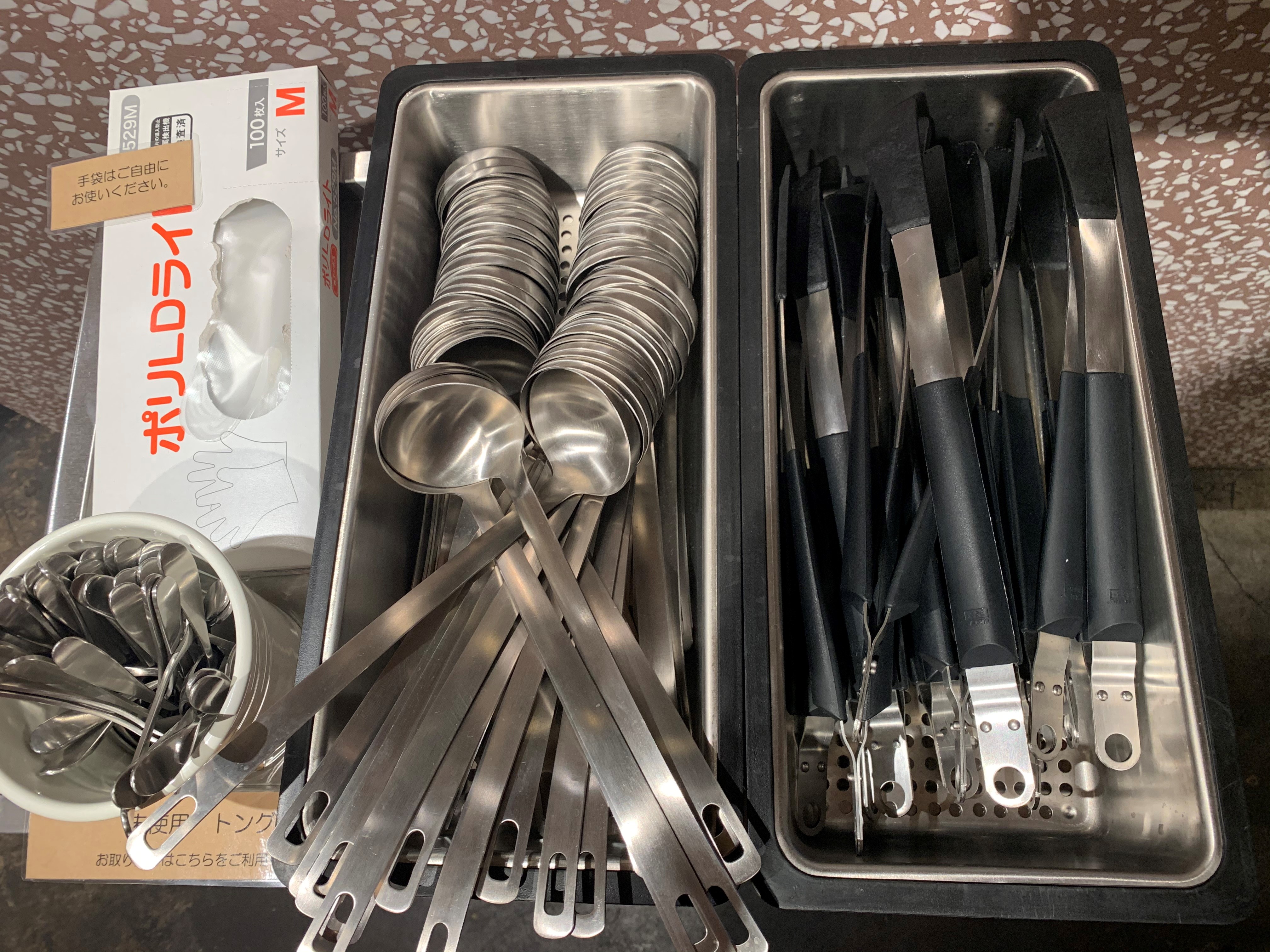 The buffet dining "Gran Eat Ginza" (URL: www.gran-eat.jp), directly managed by farmers, responded to the government's request for self-restraint from the beginning of March. We have resumed business.
---
---
At Gran Eat Ginza, we have provided safe, secure, and delicious meals delivered directly from the production area. In addition to food safety , we will pay attention to corona infection and provide a fulfilling meal space, so after restarting, we will provide meals in a new buffet style according to the new era. As a countermeasure, we ask customers to wear masks when entering the store and when using the buffet table, and prepare a sufficient number of tongs to use for each customer. We will take measures such as disinfecting with alcohol once.
We will strive to connect you with energy both physically and mentally with nutritious dishes using fresh ingredients.
Our preventive measures ■ All customers are requested to disinfect their hands with alcohol when entering the store.
■Please wear a mask when entering the store and when using the buffet table.
■We carry out temperature measurement and refuse to enter the shop if you have a fever or have a continuous cough.
■ We have prepared enough tongues for each customer.
In addition, equipment such as tongs is sterilized with alcohol once every 15 minutes.
■When customers are replaced, we clean the table with alcohol.
■ Thoroughly manage the staff's health, and do not let staff who are in poor physical condition work.
■Equipment (chairs, etc.) that may come into contact with customers after the store is closed is cleaned with alcohol.
Gran Eat Ginza uses a large amount of GAP (Good Agricultural Practice) certified ingredients, which have been selected as the ingredients procurement standards for international sports competitions, and uses vegetable salads and hot vegetables, meat dishes with full power, cooked rice, and special bread. It offers. In addition, the vegan "V" mark is attached to the menu card, so you can choose from a variety of diets.
Very popular! "Buffet BOX" which can be taken out and subscription type with fixed amount are also reopened. *Uber Eats compatible <br /> For those who continue remote work or those who have started office work, a little nutritious meal!
You can also select the dishes you like! We have also resumed sales of the "Buffet Box" that allows you to make your own lunch box. You can order using the delivery service "Uber Eats".
■Price: [Lunch] Weekdays: 2,250 yen Saturdays, Sundays, and holidays: 2,700 yen [Dinner] 2 hours: 3,500 yen Unlimited time: 3,800 yen ■Price: [Buffet BOX (1 meal) 980 yen [Subscue type (1 month fixed amount) 4,980] Yen (Price limited to the number of people)
■Details: Please check HP www.gran-eat.jp. All tax excluded