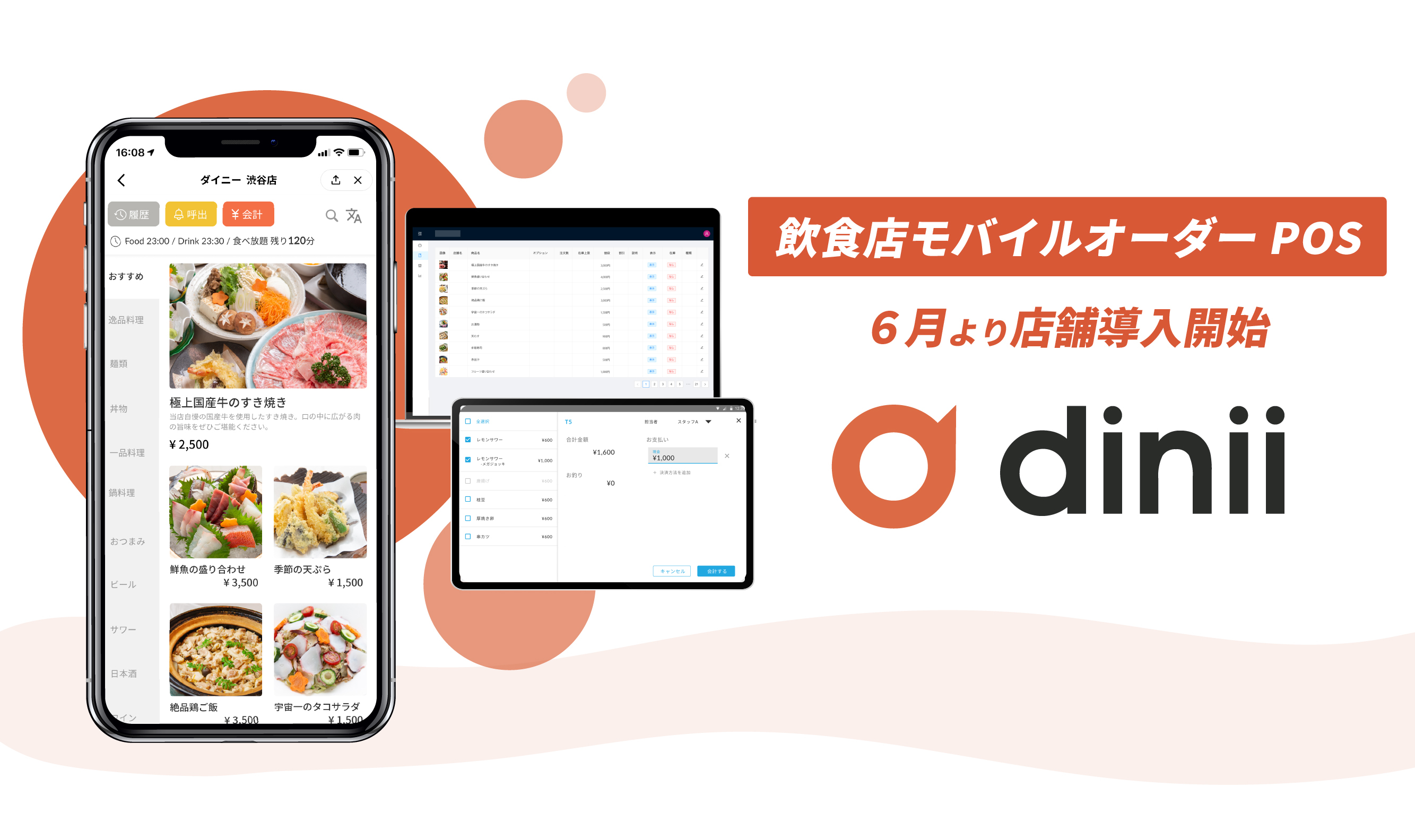 Cruise Cruise THE GINZA and Ristorante Benile Benile In-store mobile ordering: Dinney was introduced at all eight stores of Ginza Cruise Co., Ltd., which operates Omotesando Harajuku.
Ginza Cruise Co., Ltd. and dinii Co., Ltd. have introduced the mobile order "Dyney" at all 8 stores operated by Ginza Cruise Co., Ltd. from June after the test operation. Introduced at "Shinjuku Cruise Cruise" from March, the holiday period during the emergency declaration has passed, and the introduction of all stores has started from June.
Excerpts from the interview with Mr. Sawaguchi, Corporate Planning Department, about the reasons behind the introduction and the idea of restaurants for after-corona.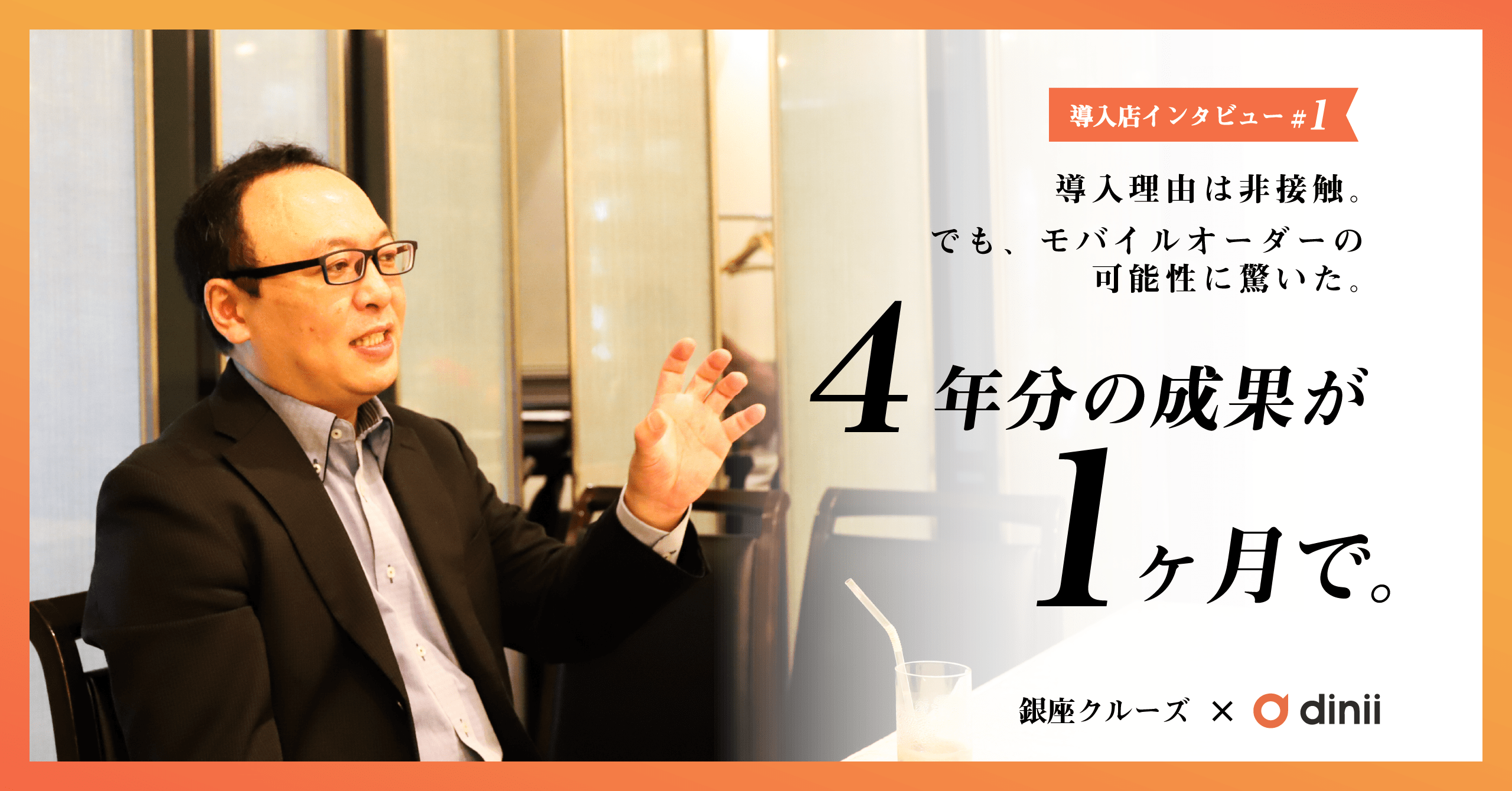 [What is mobile order "Dyney"?
A customer eating at the store operates his smartphone to complete the order.
Mobile ordering system for online accounting.
Service released in 2020. Due to the effect of the new coronavirus infection, it has attracted attention as a service that realizes a contactless restaurant, and many inquiries are currently received.
---
---
The major effects of infection prevention are as follows
Prevention of splash and contact infections between customers and employees
With Ginza Cruise Co., Ltd., it had been introduced to stores before the new coronavirus spread. After the declaration of an emergency, the introduction of Dinney at all stores was decided as part of the "new restaurant model" to prevent infection.
Excerpts from the following interview =============
A: Ginza Cruise Co., Ltd. Business Planning Keiki Sawaguchi
Please tell us your impression when you first touched Dyney.
The first impression of the product is "simple and easy"
At our company as well, there are stores that use services such as opening menus on smartphones, and I said, "I wish I could order as-is." That's why I was interested in mobile order, and I was considering it including other companies.
The reason for starting the test at Dyney is
・No troublesome membership registration ・Everyone can use it easily. ・Become a member .<br /> Simple operation for customers.
I felt that it was easier than other services that I could actually touch it and that it was easy to settle.
How was your reaction?
There are many opinions that it's easy to not call.
It's easy to ask when you want, and as a result, the customer's waiting time for the order-waiting for the product seems to have become shorter, which makes them highly satisfied.
Another discovery
I am pleased with the casual entertainer.
Because, until now, the host had to ask each guest carefully, "What do you want to drink?", but with Dyney, the guests can order by themselves, so it was easier.
I am very pleased that it is a good service because I can concentrate on cooking and talking.
It was closed in Corona shortly after the introduction of the test in March.
Please tell me why you decided to introduce all the stores immediately after the holidays.
The first reason was "Realization of non-contact model" Dyney was the best for that realization.
Even if you create a contactless restaurant, neither you nor your company will benefit.
What I want to do with Dyney is to realize the hospitality of serving each person as much as possible from the style of free drinks up to now.
More than that,
I tried to lock the members in Benile for about 4 years, but I was about 1000 people at last, but I think that Dyney can easily become a member in about a month.
Considering such a future, I decided to introduce all stores immediately.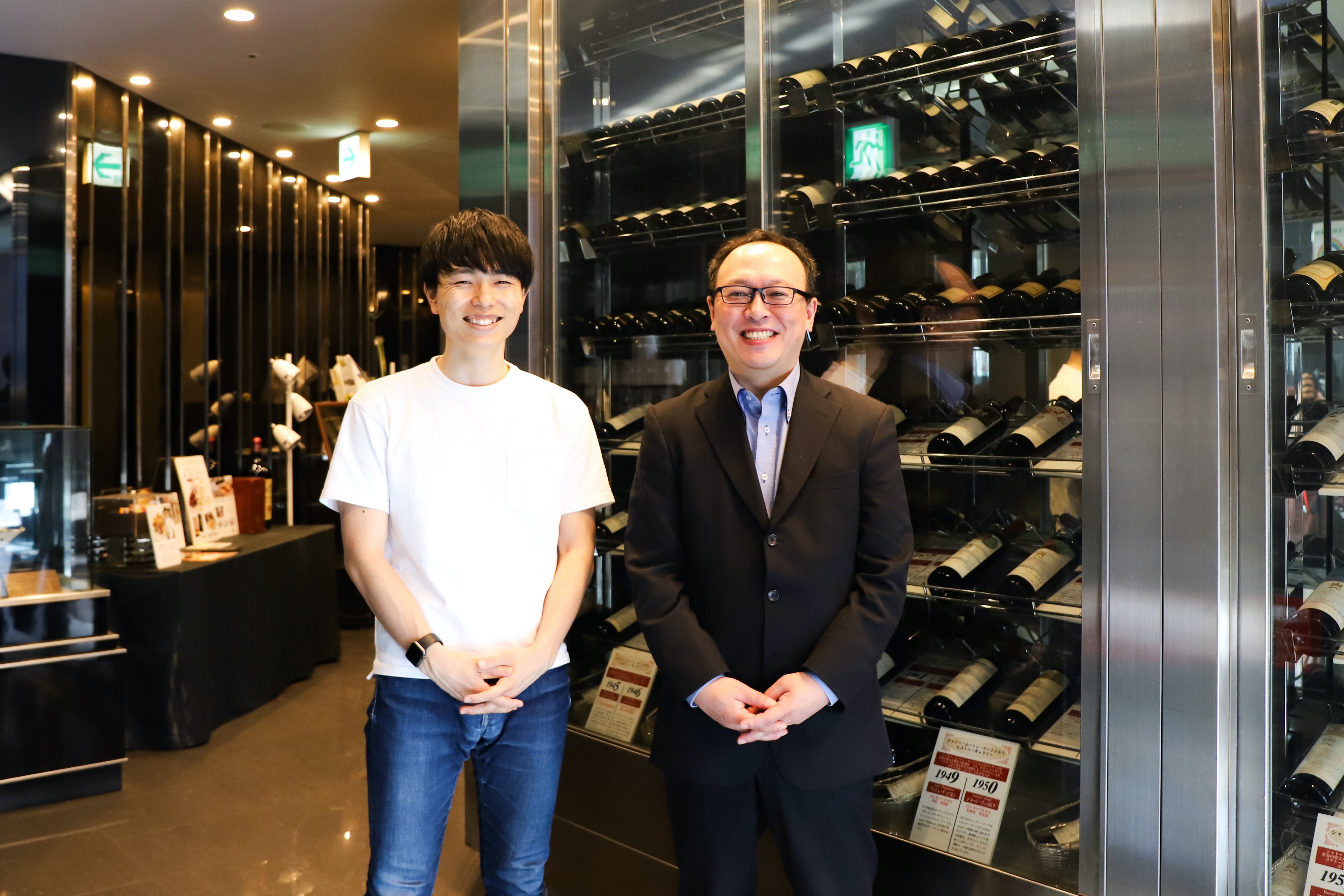 <8 introduced stores>
■Shinjuku Cruise Cruise ■Cruise Cruise THE GINZA
■Sunshine Cruise Cruise ■Yokohama Cruise Cruise ■Restaurant Benile Benile Omotesando Harajuku ■Aoyama Star Tree ■Star Garden ■Star Tree ■Yokohama Star Tree
http://www.ginza-cruise.co.jp/restaurant/
<Interviewer>
Dinii CEO Mao Yamada
*The full interview is dinii official note
https://note.com/dinii/n/n3362720e66d0
[Adopted by IT introduction subsidy 2020 support company]
Dinii Co., Ltd. has been adopted as a supporter of "IT introduction subsidy 2020 special frame C type".
We are also accepting consultations on subsidies.
<About Ginza Cruise Co., Ltd.>
Headquarters: 5-8-20 Ginza, Tokyo Ginza Core Building 7F
Representative Director and Chairman: Yuko Minami
http://www.ginza-cruise.co.jp/
<About dinii, Inc.>
Representative: Mao Yamada Date of establishment: June 20, 2018 Company page: https://dinii.jp/
Address: 2-6, Shibuya, Shibuya-ku, Tokyo Wind Shibuya Building 4F
Main business: Development and operation of mobile order POS "Dyney" for stores
[Restaurant] Product inquiries Sales representative: Takeuchi Contact: info@dinii.jp