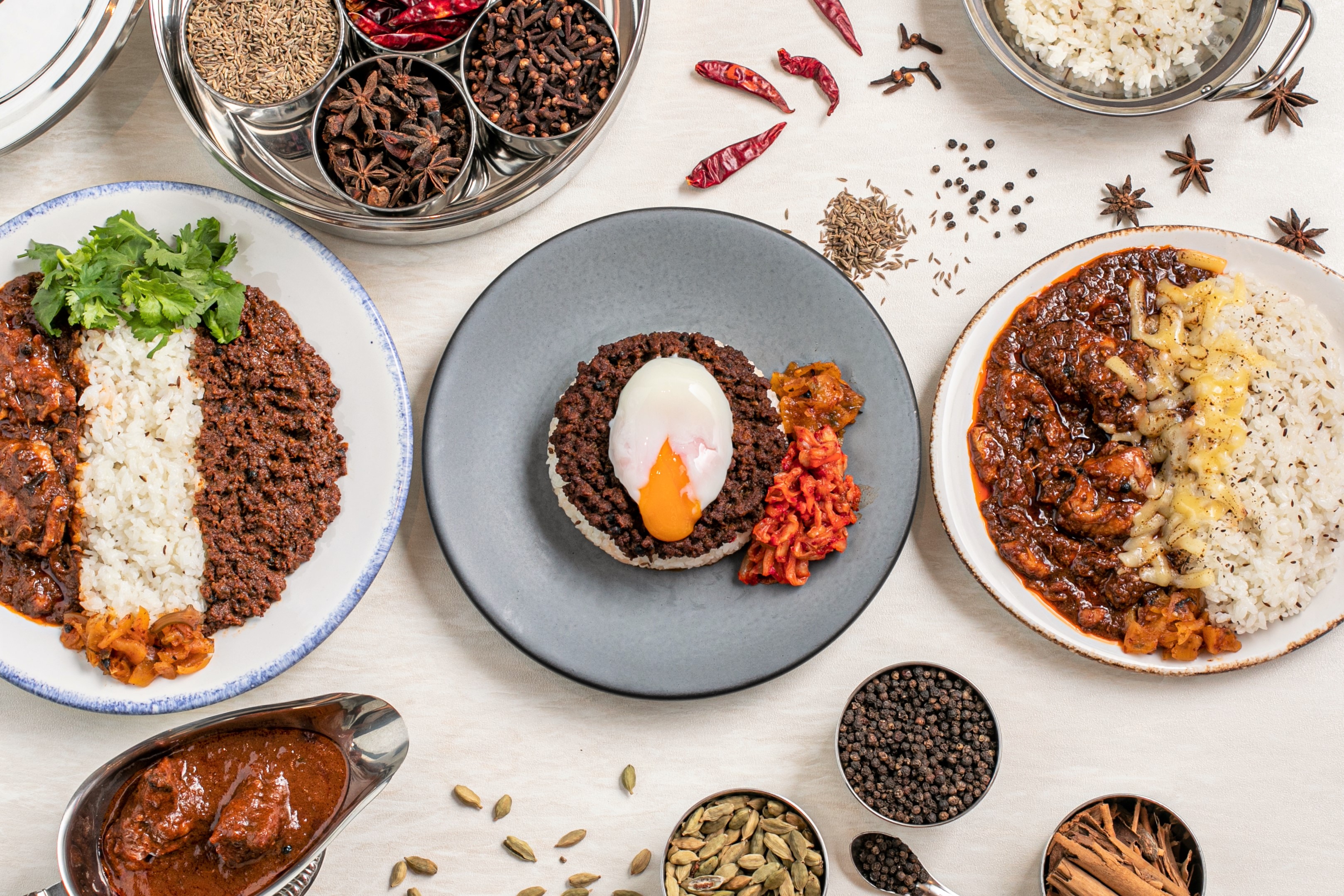 We are carrying out a promotion to get 100 yen off for orders over 1,000 yen at Uber Eats for all stores!
​TBI JAPAN Co., Ltd. will expand the delivery specialty store "Mr. Ichijo Monko's Curry Clinic" fully supervised by Spice Cooking Researcher "Ichijo Monko" to 5 stores in Kitashinchi, Tennoji, Hakata, Tenjin, Sannomiya. ..
In addition, we are conducting a promotion of 100 yen off for orders of 1,000 yen or more for all Uber Eat's "Ichijo Monko's Curry Clinic" stores.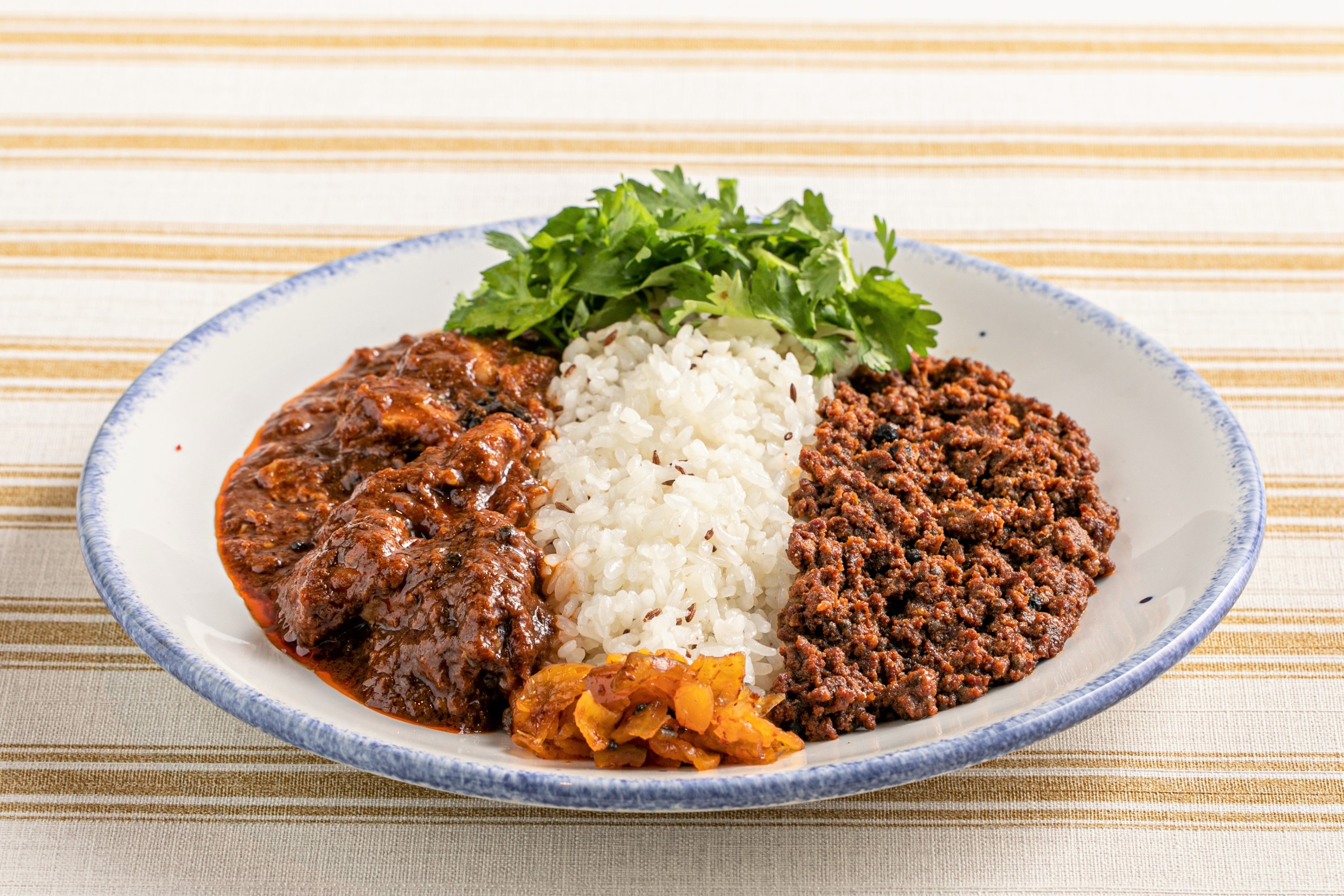 ​The power of 11 kinds of spices also improves immunity! Chicken curry & keema curry for health activities at home
​The curry of "Mr. Ichijo's Curry Clinic" is available in three types: "additive-free, gluten-free" chicken curry, keema curry, and chicken and keema W curry.
With 11 kinds of spices, you can expect beauty effects and immunity improvement. In addition, Monjo Ichijo's special cumin rice goes great with each curry!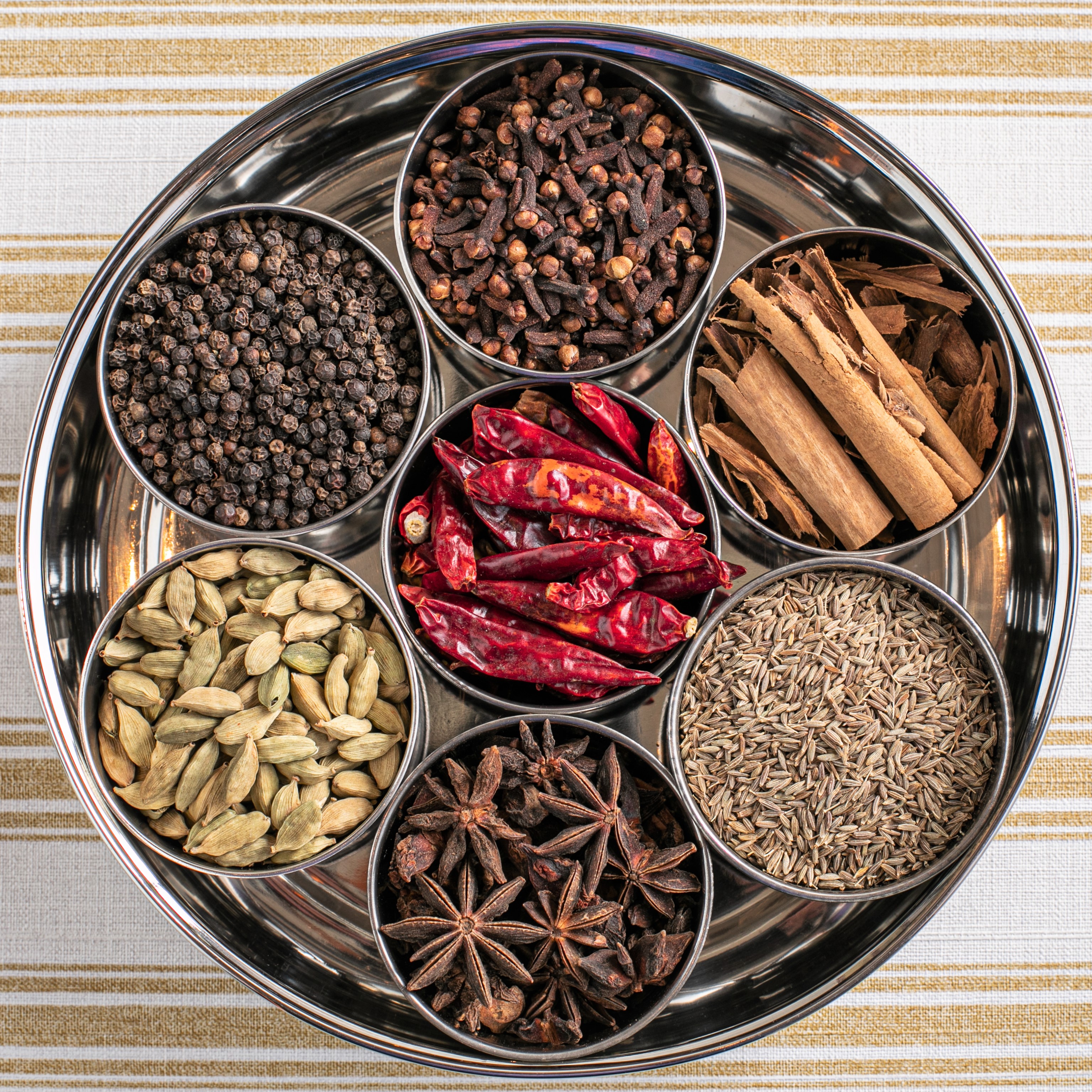 <11 kinds of spices>
It is said that the following effects can be expected.
★ Cumin: Intestinal action/antioxidant action ★ Pepper: Activation of metabolism/fat burning effect ★ Clove: Antibacterial/sterilization/deodorant action ★ Black pepper: Immunity enhancement, fat burning effect ★ Cinnamon: Anti-aging effect ★ Cardamom: Relaxing effect, brain endocrine activation ★Turmeric: liver function improvement/dementia prevention ★Laurier: swelling improvement, fat burning effect ★Mace: anti-diarrhea, intestinal action ★Fennel: relief of respiratory diseases, diuretic effect ★Garam masala: above Numerous mixed spices including
menu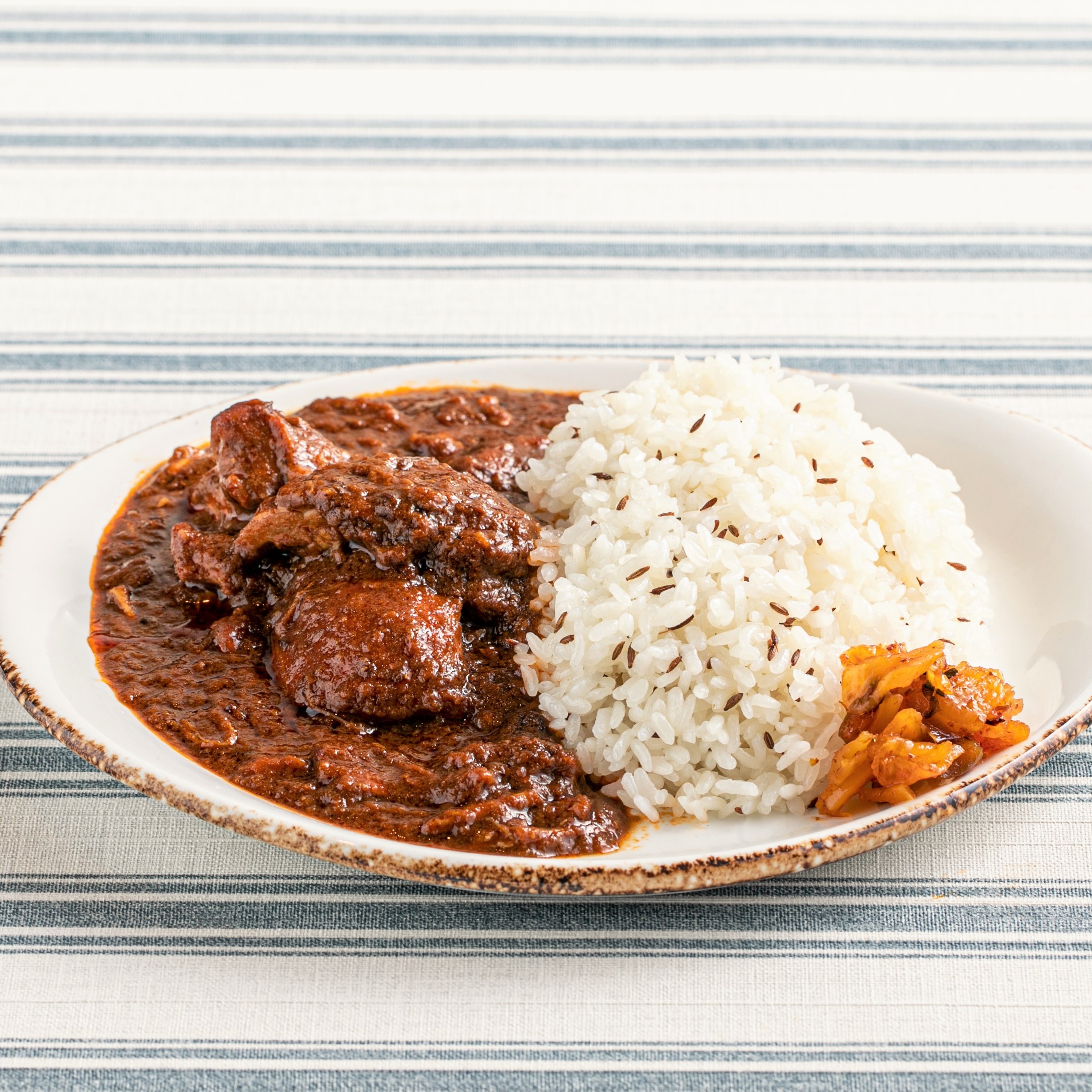 ---
---
From the desire to have freshly made spice chicken curry at home ,
To maintain the freshness and scent of spices,
Finished with the optimum simmering time.
In addition, the chicken cut into pieces is a juicy and voluminous dish.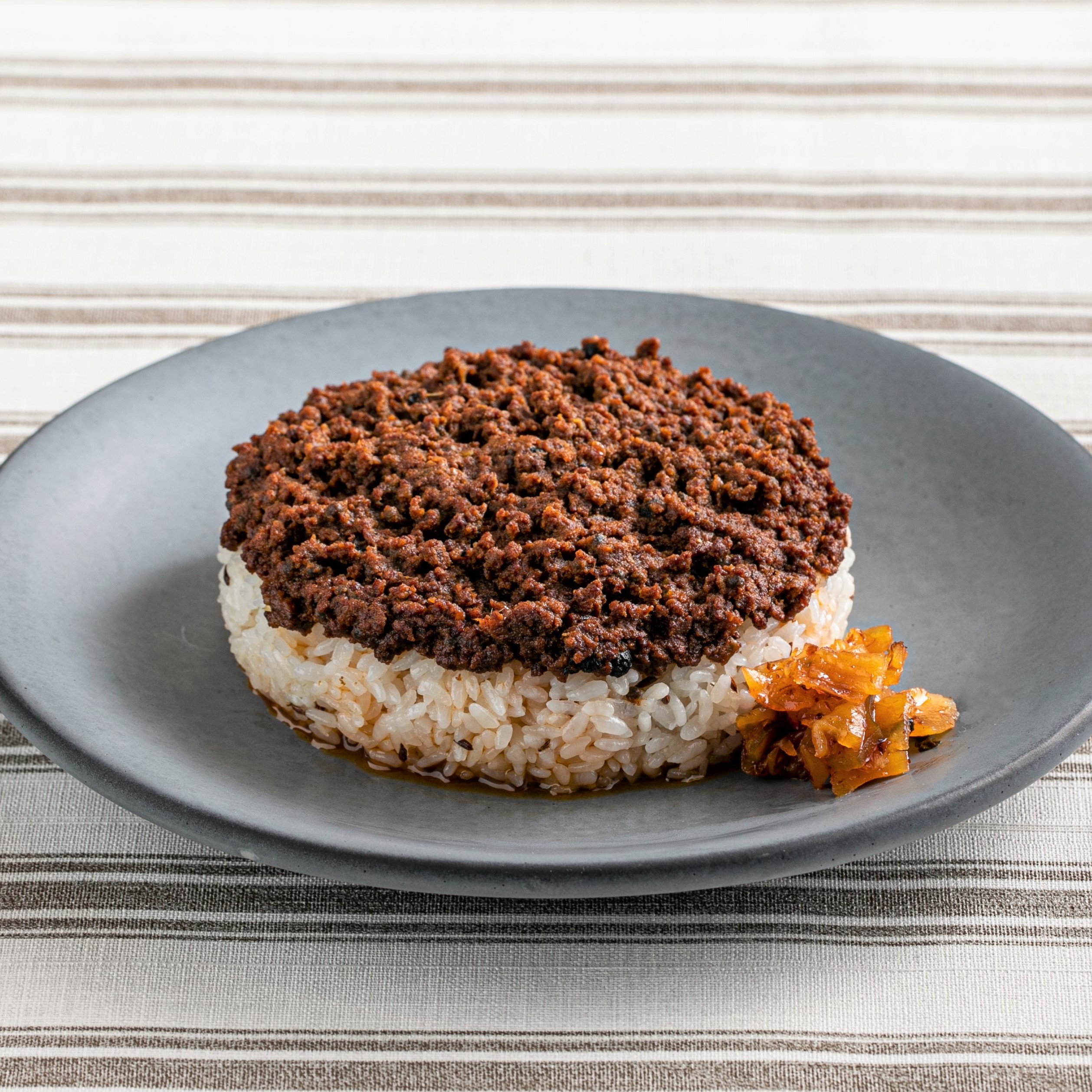 Spy schema curry <br /> Keema curry with black pepper accent.
By using 3 stages of black pepper in the hall, powder, and different ways to grind it while cooking,
I brought out a deep spiciness. It goes well with hot spring eggs.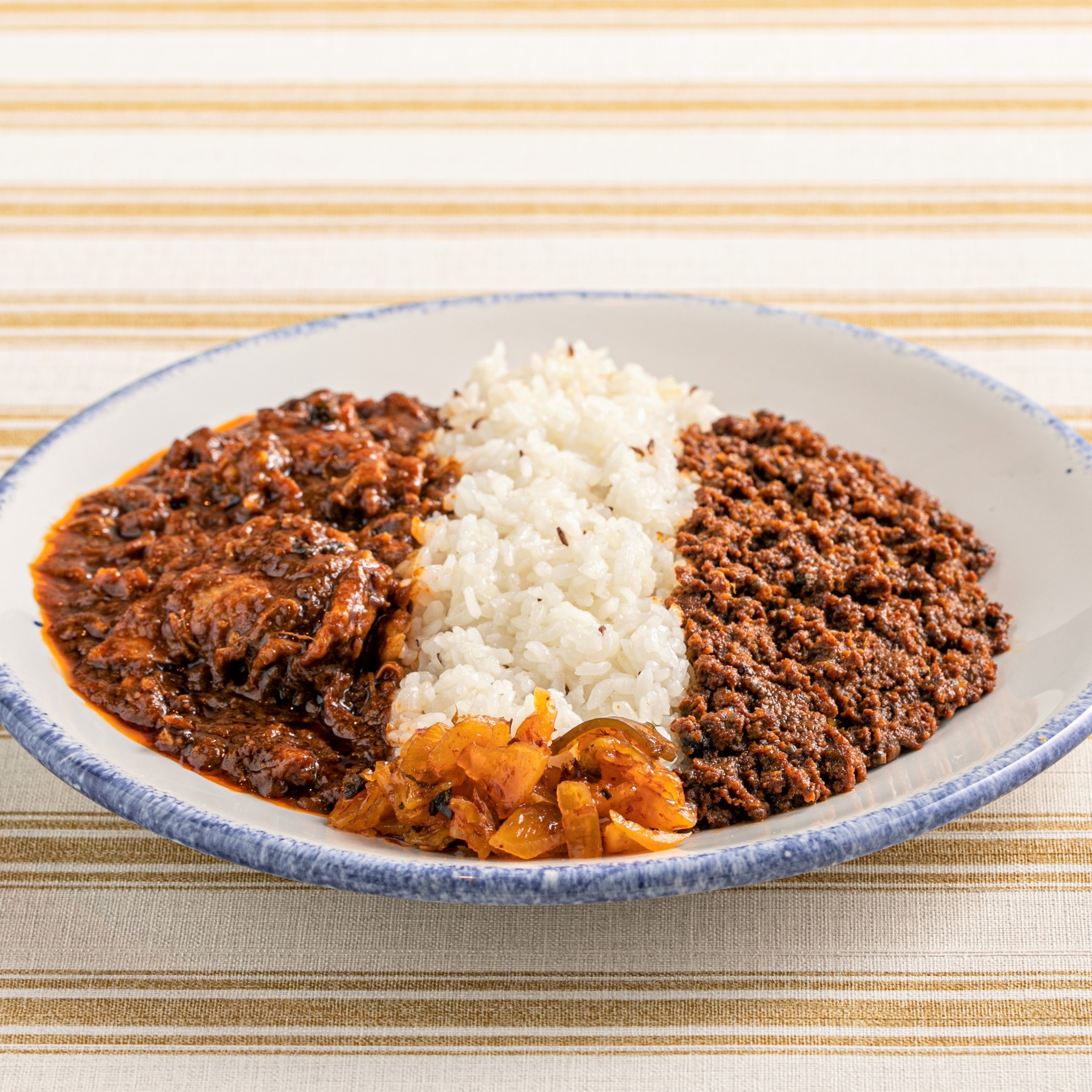 A pair of chicken and keema W curry <br /> The other side is the authentic Indian style of eating.
The third taste comes from the combination of chicken and keema.
This is the essence of "Mr. Ichijo's curry clinic"!
Please try.
Feel free to enjoy authentic, gluten-free spice curry at home!​
We have developed "additive-free, gluten-free" healthy curry that uses a lot of spices, which is difficult to make at home, under the full supervision of Spice Cooking Researcher Ichijo Monko.
The spice curry from "Mr. Ichijo's Curry Clinic" is healthy and delicious while staying at home!
You can enjoy authentic spice curry anytime.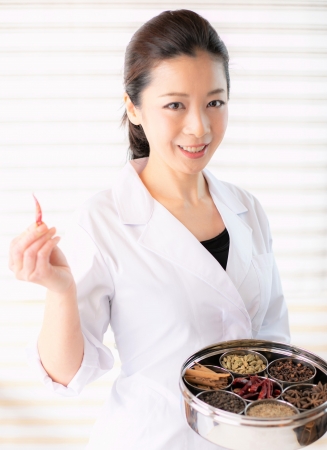 << Monko Ichijo Profile >>
Spice cooking researcher. Born in Niigata Prefecture. Home economics teacher license holding. Presides over the Spice Life curry cooking class.
President of the Curry Study Group. YouTube "Monko Curry Class TV".
Authors "Retort curry arrangement recipe (Fusosha)" "Spice dishes and curry to enjoy at home (Ikeda Shoten)".
Homemade retort curry "Tomorrow's curry" is a big hit with 100,000 meals.
Regular program "Curry's Door". Ambassador of Yokosuka Curry and Ambassador of Niigata Curry.
Starting with cooking classes, menu development for companies, hotels, restaurants, product development, lectures, and revitalizing towns around the country. Appeared in many events and media.
Official website "Monco's room"
https://monko.club/
Twitter
https://twitter.com/monko1215
Instagram
https://www.instagram.com/monko1215/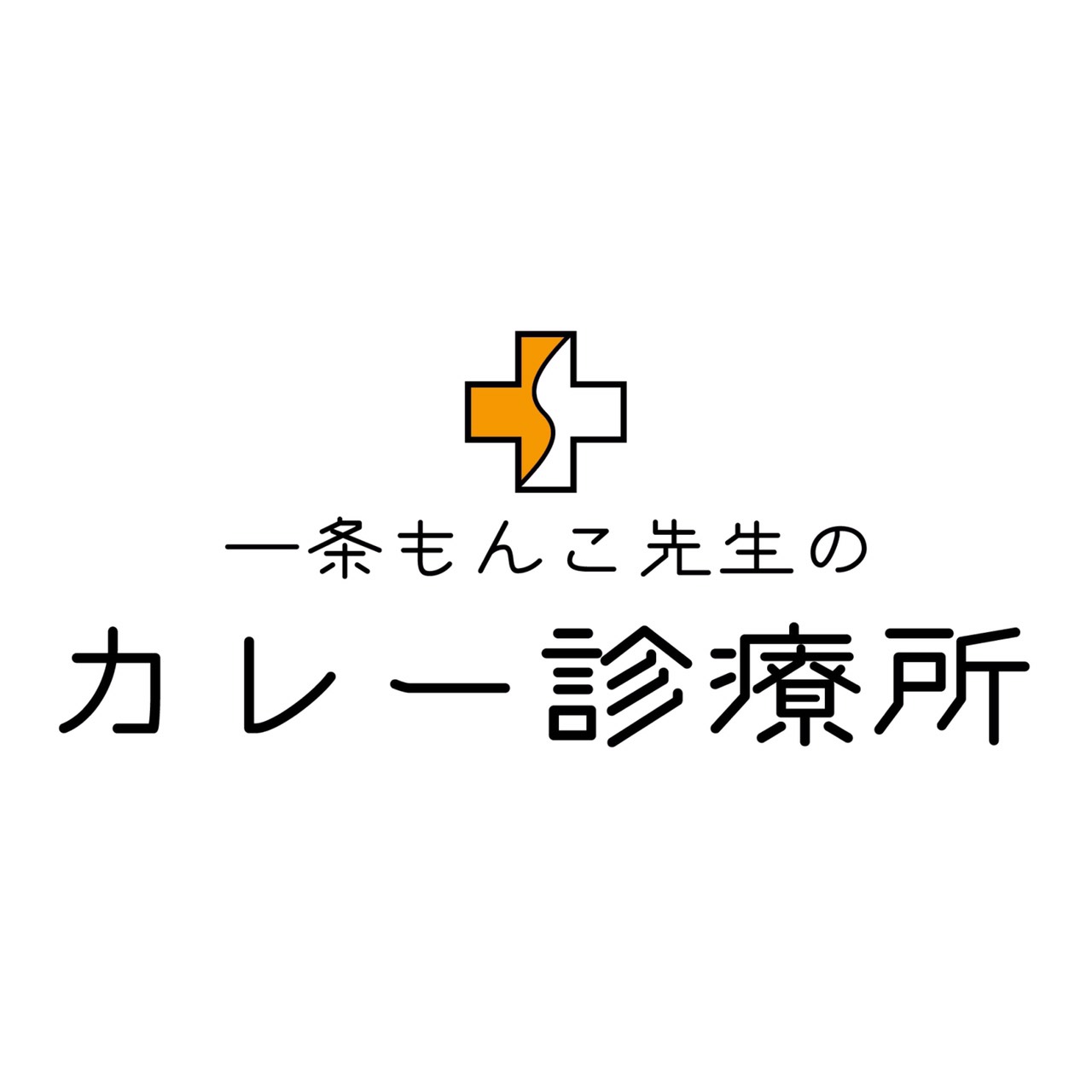 Store information [21 stores] *Recruiting for FC member stores