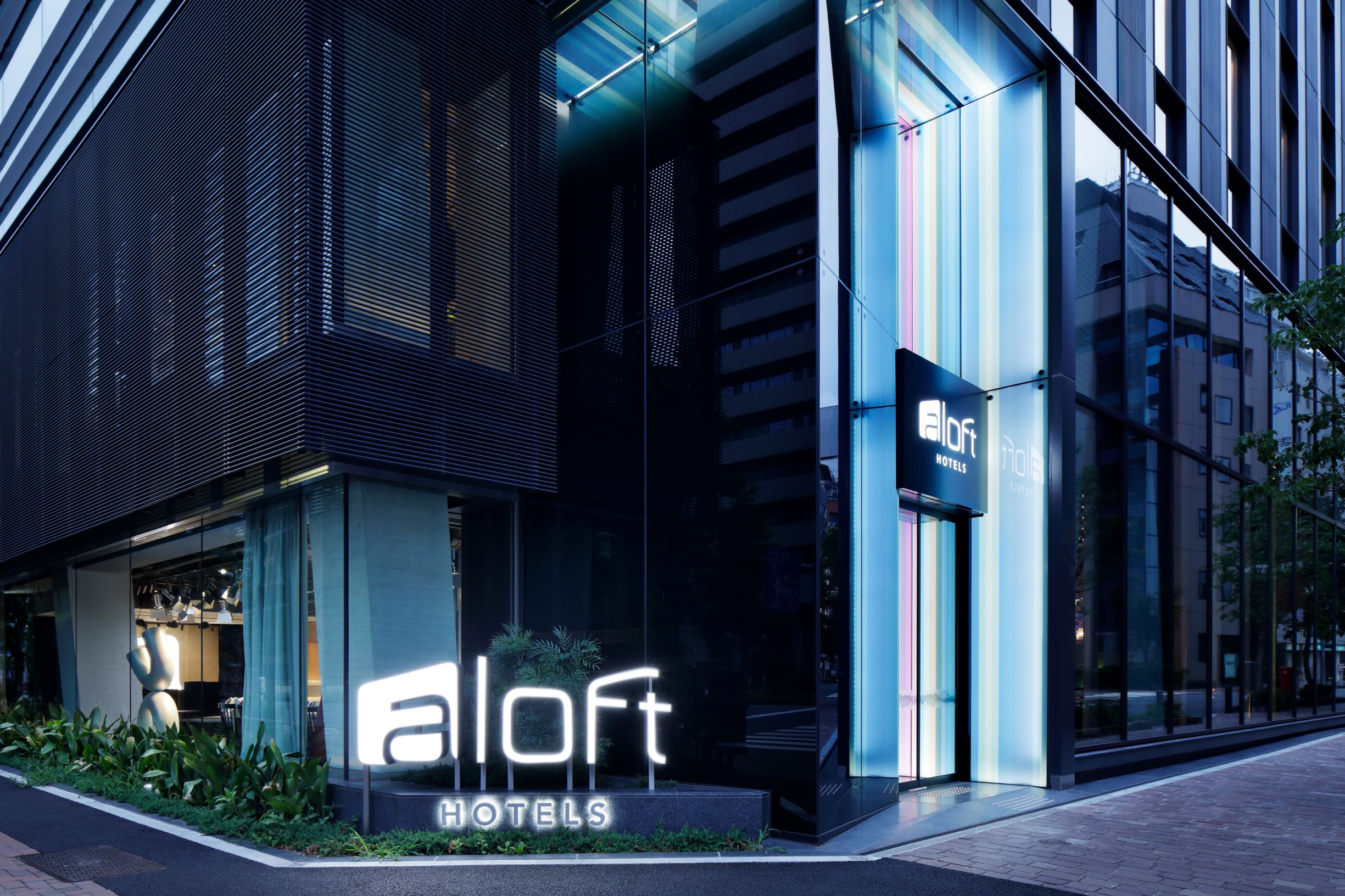 Opening Thursday, October 1, 2020
Sankei Building Co., Ltd. and Marriott International Co., Ltd. have decided to open "Aloft Tokyo Ginza" (hereinafter "Aloft Tokyo Ginza"), which is being developed by both companies, on October 1, 2020 (Thursday). It was. In line with this, we are also accepting accommodation reservations.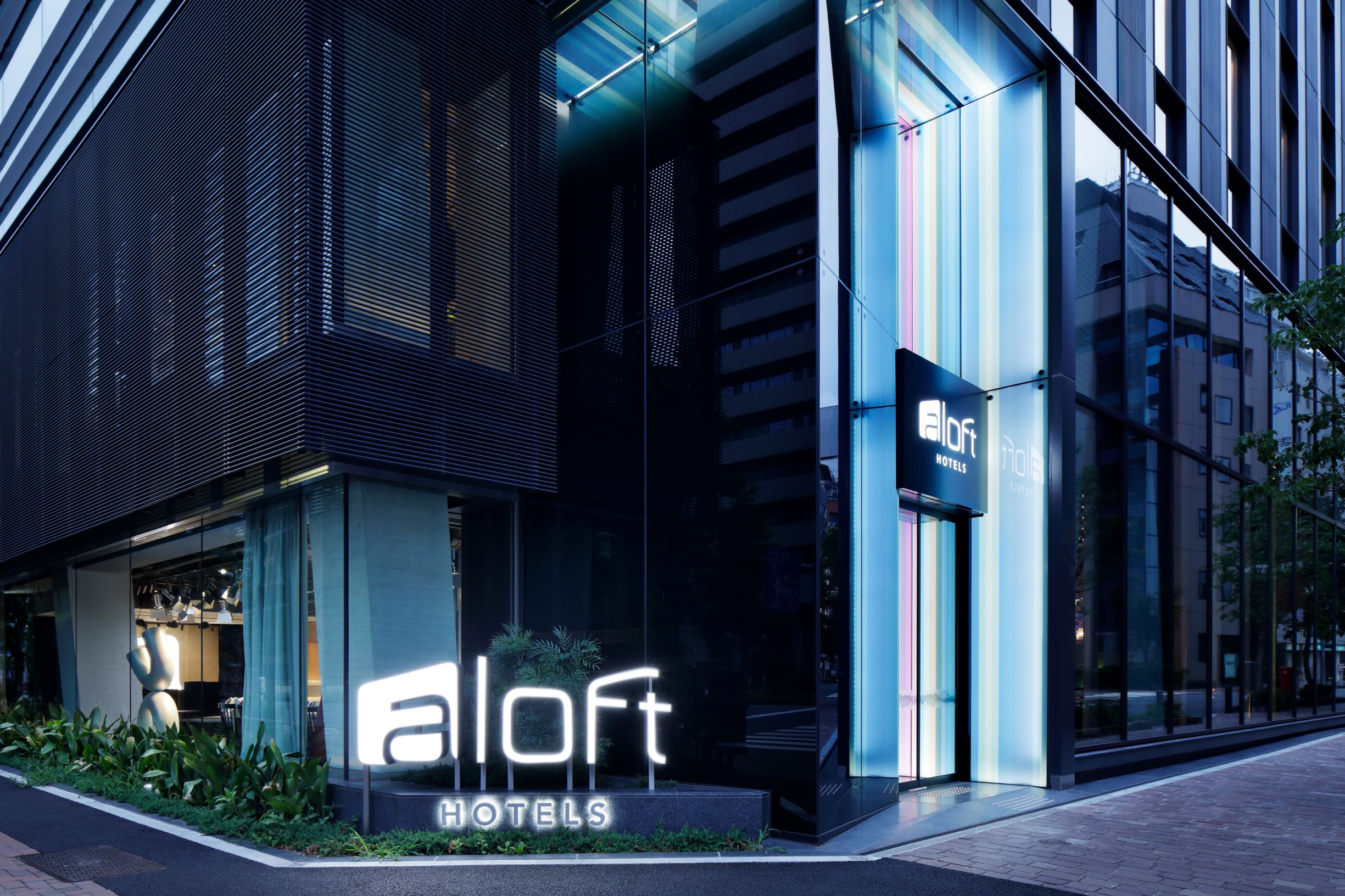 ---
---
Aloft, a Marriott International lifestyle brand, is bold and vibrant that sets it apart from traditional hotels, open spaces that encourage people to interact, state-of-the-art technology, and regular live concerts in the hotel. The series features "Live@Aloft". It provides an exciting experience for the next generation of travelers who love music and are sensitive to cutting-edge technology. Aloft Hotel is currently the first Aloft Hotel in Japan, with more than 175 hotels in more than 25 countries and regions around the world.
Aloft Tokyo Ginza is conveniently located for both leisure and business use at the intersection of Ginza 6-chome, Miyuki Dori and Showa Dori, and offers 205 modern and stylish guest rooms including 4 suites. I will do it. In addition, the rooftop bar "Roof Dogs", which offers light meals such as champagne and hot dogs on the rooftop with a feeling of liberation, and the industrial design are the hallmarks of the restaurant "The WAREHOUSE" where you can see your face as a social spot at night. , W XYZ® bar, where you can enjoy a live concert series Live@Aloft by Japanese up-and-coming artists, which is a characteristic of the hotel brand, with 3 cocktails I will do it. In addition, "Re:fuel by Aloft℠" is a grab & go style shop where you can take out snacks, snacks and drinks all day long, and for those who want to continue their fitness program while traveling, we also offer aerobic exercise and weight training. We also have a gym "Re:charge℠" where you can use the latest exercise equipment efficiently for 24 hours.
Aloft Tokyo Ginza will implement and operate a strengthened cleaning plan based on Marriott International's Global Cleanliness Council in order to further enhance the hygiene standards of hotels.
For details on Aloft Tokyo Ginza, please refer to the attached fact sheet ( https://prtimes.jp/a/?f=d11305-20200708-8326.pdf ) and website ( https://www.marriott.co.jp/tyoal ). Please refer to the.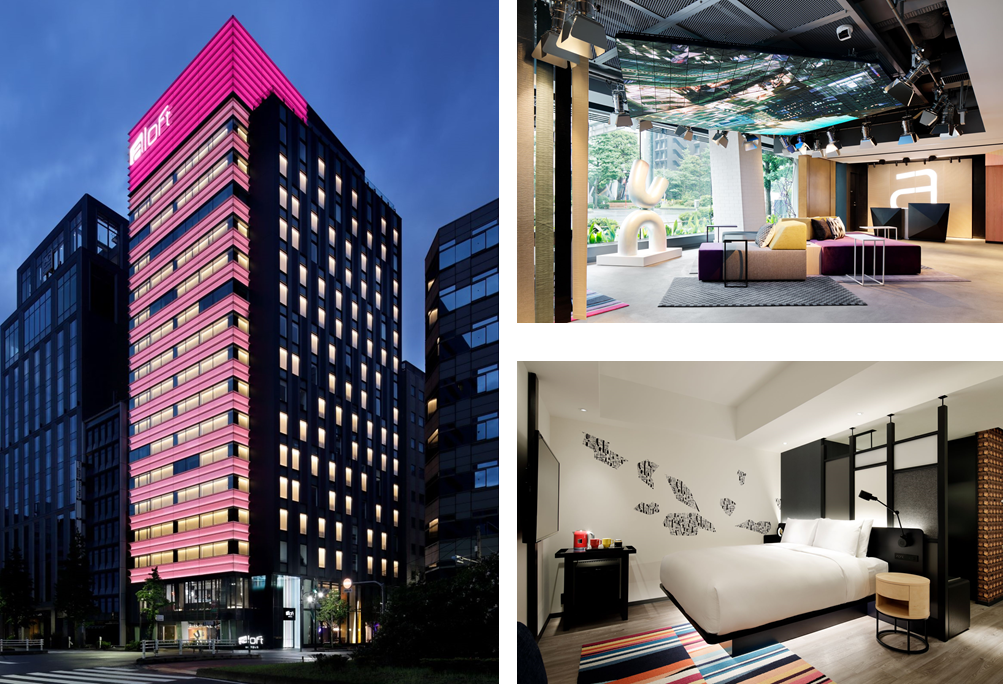 About Aloft Hotel <br /> Aloft Hotel, a brand for music creators and music lovers, currently has more than 175 lifestyle hotels in 25 countries and regions around the world. Aloft is designed for the next generation of travelers who are always switching on, adding individuality, color, musical attention, and the culture that it creates to the category of select services, "different by design" The brand philosophy of Aloft is focused on a breakthrough music program that introduces emerging artists and other music events through the lively social scene of the hotel and the worldwide presence of Live At Aloft Hotels. Is collecting. Services unique to this brand include W XYZ® bar, Re:mix℠ Lounge, Takeout concept Re:fuel by Aloft℠, and Pet Friendly Program Animals R Fun (Arf®). For more information, please visit https://aloft-hotels.marriott.com/ja-JP/ . We also send information on Facebook, Twitter, and Instagram. Aloft is a member of Marriott International's global travel program, Marriott Bonvoy. The program is unmatched, including unparalleled global brands, exclusive member experiences at Marriott Bonvoy Moments, and points for free hotel nights and nights for Elite status promotion. We will deliver the benefits. Visit MarriottBonvoy.marriott.com for free membership registration and program details.
【Property Description】
location
6-14-3 Ginza, Chuo-ku, Tokyo
phone number
03-6278-8122
traffic
4-minute walk from Tokyo Metro Marunouchi Line, Ginza Line "Ginza" Station 2-minute walk from Tokyo Metro Hibiya Line, Toei Asakusa Line "Higashi-Ginza" Station
Site area Total floor area
804.77㎡
9,927.39㎡
Building scale
16 floors above ground
Number of guest rooms
205 rooms
Facility composition
Guest room
The WARE HOUSE (main dining)
W XYZ® bar
RE:CHARGE
Roof Dogs (roof top bar)
Room composition
108 king rooms, 93 twin rooms, 4 suites
Design Interior Design
Construction
Mitsubishi Estate Co., Ltd.
W Design International
Toda Construction Co., Ltd.
Opening day
October 1, 2020