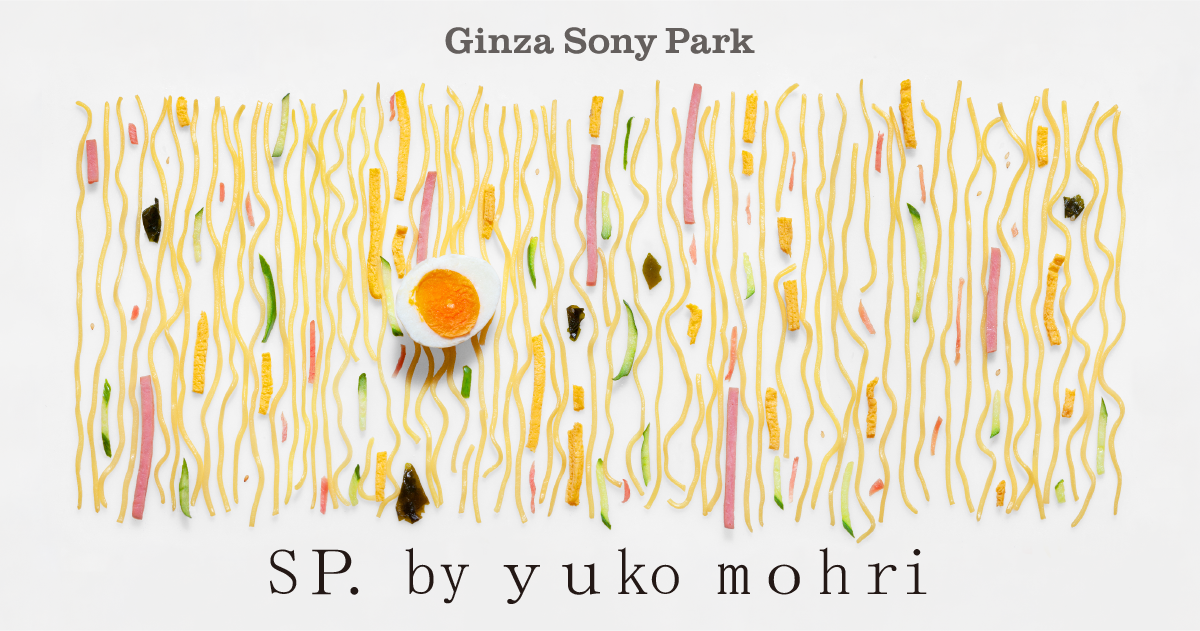 Seiichi Yamamoto, Akio Suzuki, Yoshihide Otomo Collaboration with 3 musicians #sp_yukomohri / Period: July 20th (Mon)-August 26th (Wed), 2020
Ginza Sony Park (Ginza Sony Park) has held various programs based on the concept of "experimental parks that continue to change." Ginza Sony Park has decided to entrust the artist to use this place in order to explore new possibilities of "place" because it is at this time when people's values ​​are changing. I decided to.
https://www.ginzasonypark.jp/program/023/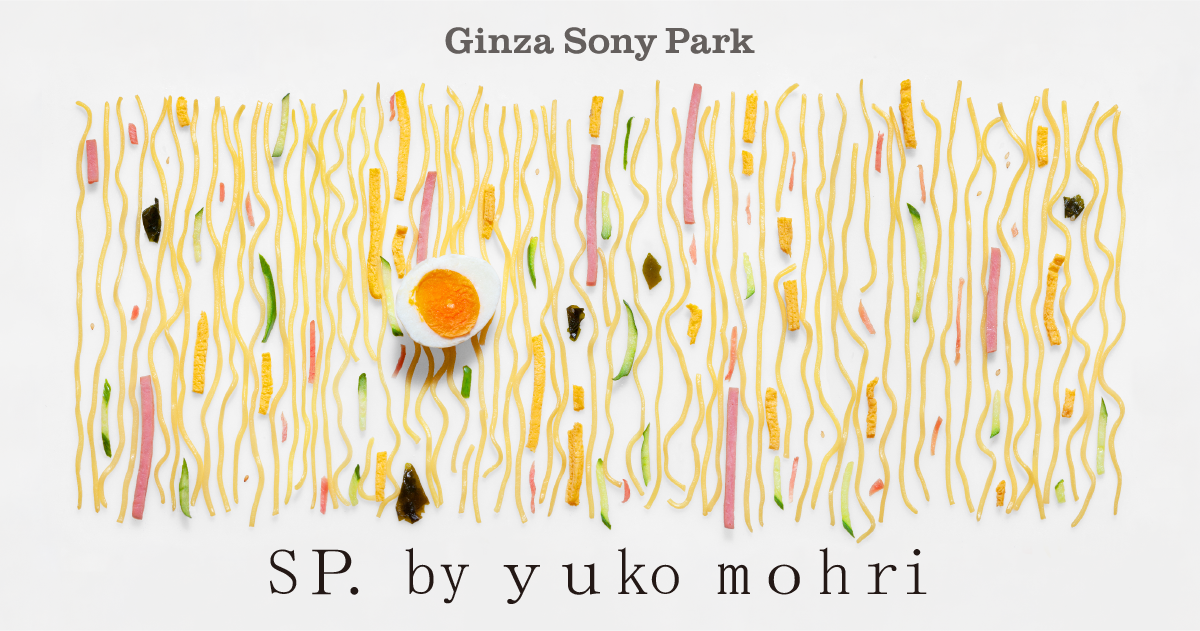 ​
Starting from Monday, July 20, 2020, Ginza Sony Park will transform two floors, the second basement floor and the third floor, under the title of "SP. by yuko mohri" into a studio by Yuko Mohri, a contemporary artist. Yuko Mori is known for her work that focuses on the work of forces that cannot be seen and touched, such as magnetic force, gravity, wind, and light, and has participated in numerous exhibitions both in Japan and abroad. It is an artist who will be.
This program is not an exhibition of viewing finished works. Please look forward to the expression "Sound in Progress", which is created by Yuko Mohri and the musicians who gather in this space, and the energies of the artists, and the times, places, and changes that create the energy.
The state of daily changes from the start date of delivery on July 20 (Monday) to the removal date on August 26 (Wednesday), including installations during the period, is on the special website of "SP. by yuko mohri'' You can also view it at ( https://sp-yukomohri.com/ ).
Through this experimental program, Ginza Sony Park will further promote the creation of a place that will be a platform for co-creation with creators as a park in the city that will change with the times.
■Outline of "SP. by yuko mohri"
Period: Monday, July 20, 2020 to Wednesday, August 26, 11:00 to 19:00
Place: Ginza Sony Park (5-3-1 Ginza, Chuo-ku, Tokyo) PARK B2/B2, PARK B3/B3
URL: https://www.ginzasonypark.jp/program/023/
Hashtag: #sp_yukomohri
"SP. by yuko mohri" special website: https://sp-yukomohri.com/
*This program is not an exhibition or open production. The work born here will be announced in some way at a later date.
*The schedule includes the loading/unloading period. Also, it may be changed suddenly.
SP. suddenly started. / Yuko Mori comment
---
---
A few months ago, all my immediate appointments were gone. The large structure and framework that we have built up until now have all been liquefied.
…Or rather it became liquid. It was like a big lake suddenly appearing in front of me. It became a lake and I didn't know where to start.
Around that time, I was visiting Hubei on Lake Biwa. Under mild weather, with the season changing from winter to spring, the surface of the lake was gently swaying, without rustling like the Pacific Ocean. When a small fish jumps, the impulse becomes ripples and spreads endlessly.
Was the surface of the water spreading to Ginza Sony Park? One day, a phone call came in suddenly.
I was struggling to change the way I work in front of a large lake, and the phone was a great news, and suddenly the sight of the fish jumping was spreading in front of me. It was
I suggested that I could use the park as a studio, and when I immediately called out to those who would like to work together, those who are still trying to do something in the liquefaction will work hard. I accepted it.
The title "SP." contains the meaning of the Sound in Progress work that is being developed at Stay Park, which is not Stay Home. There will be a new test of Stumble's recently-developed Piano, and recordings of performances using spinning SPeaker works. All of them are aimed at a kind of expression (Expression sp.) that is still unclassified in music and art, which is played on the Ginza Station.
Sony Park (also SP.), which is a studio space for about a month, is not an exhibition, so you can not see the work, but by having a glimpse of the production landscape and the changing landscape You may feel the energy that the artists are trying to create something.
Let it be a turning point that will be connected next year, or 5 to 10 years later.
Yuko Mohri
Ginza Sony Park Comments
This program "SP. by yuko mohri", which welcomes contemporary artist Yuko Mohri, is not an exhibition to appreciate completed works.
Because of this era, Ginza Sony Park decided to entrust the artist with how to use this place.
What is born here?
We are looking forward to what will come out of this place while accepting changes in society.
Ginza Sony Park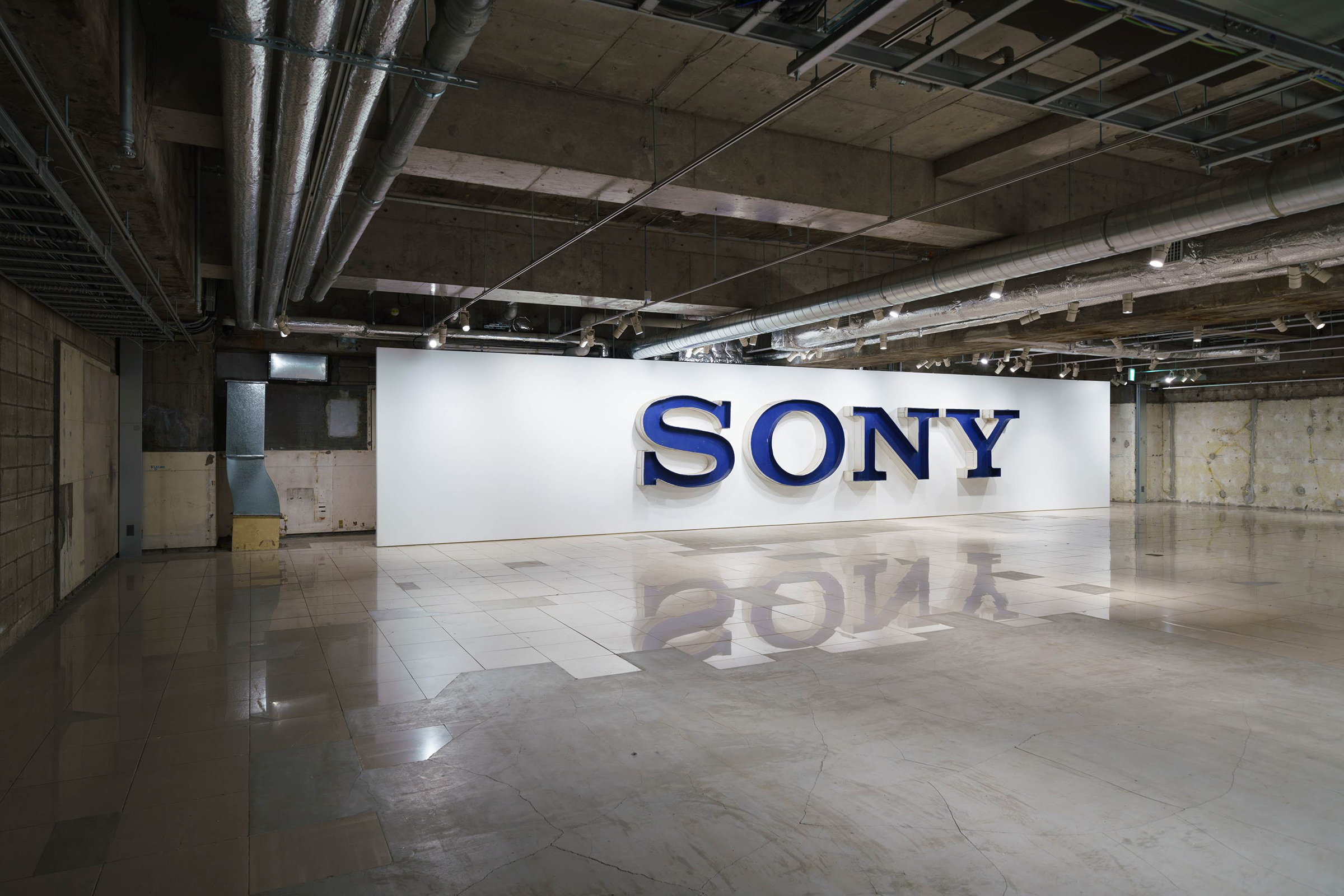 ■Participating artists and staff
Installation: Yuko Mohri Performance: Seiichi Yamamoto, Akio Suzuki, Yoshihide Otomo Sound engineer: ZAK
Lighting: Masayoshi Takada (RYU)
Technical staff: Yuya Ito, Satoshi Hama Speaker creation: nomena
Video director: Kouta Ishii (HOEDOWN)
Video production: HOEDOWN
Photo: Hideto Maezawa, Ginza Sony Park
Production staff: Koshiro Shikine, Chiaki Haibara Production management: Chiaki Sakaguchi Art direction: Gento Matsumoto
*Participating artists and staff are subject to change.
■ Artist profile
Yuko Mohri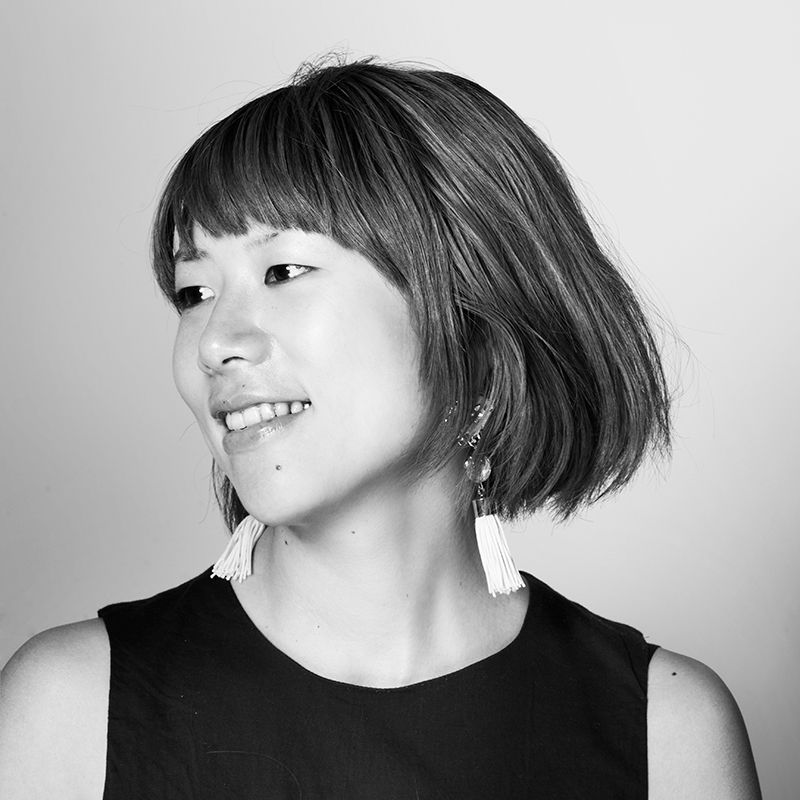 Artist. We have created installations that focus on the invisible and inaccessible power of magnetic force, gravity, wind and light, and the expression that comes from encountering everyday materials. A work that actively incorporates elements that exceed the intention of the creator, such as contingency and unexpected errors, can be likened to a unique ecosystem with an autonomous circuit that observes and measures information about the entire exhibition environment. Major solo exhibitions include, "There is resistance," Towada Museum of Contemporary Art (2018), "Voluta" Camden Arts Center (London, 2018), and "Current location: To draw a map of the future." 21st Century Museum of Contemporary Art, Kanazawa (2020), "100 Years of Knitting: Modern Japanese Contemporary Art, Tokyo" Museum of Contemporary Art Tokyo (2019), "Japan orama: New Vision on Art Since 1970" Pompidou Center = Metz ( Many participation in group exhibitions, such as France, 2017). In addition, "Ural Industrial Biennale" (Russia, 2019), "Asia Pacific Triannual" (Australia, 2018), "Lyon Biennale" (France, 2017), "Coach = Musiris Biennale" (India, 2016) and many other international exhibitions. http://mohrizm.net/
Seiichi Yamamoto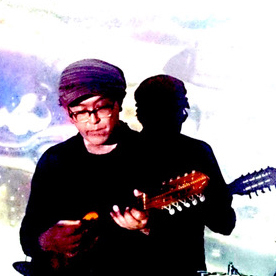 musician. In addition to "BOREDOMS", "ROVO", "PARA", etc., he has been active worldwide as a player/songwriter/composer/producer in numerous bands/units, solo work, sessions with domestic and overseas musicians, etc. He has also worked on a number of albums including "Falset" and "LIGHTS", as well as movie music. He also continues to present his works as a writer, painter and photographer. His books include "Imayura", "Ginga", and "Yun". http://www.japanimprov.com/
Akio Suzuki
A writer and performer who works in a long way. Started "Self-study event" of sound (1963). First solo exhibition of sound objects (1976), Minami Gallery Tokyo. In the 1980s, he developed conceptual sound work and performed at Documenta 8 Kassel (1987). Performed the sound project <Listening to the nature of the day> "Hyuga Bocco Space" (1988). In the 90's, he started an installation using sound, and has been developing the "o to da te" that was announced at the 1996 Sonan Biente Festival (Berlin) all over the world. Recently, there are "no zo mi" (2019), an outdoor exhibition of the Museum of Contemporary Art Tokyo, and "na i za i" (2018), a solo exhibition of the Kumano Kodo Nakahechi Museum. Performed at Yuko Mohri's solo exhibition "Voluta" at the Camden Arts Center (London, 2018). There are also many collaborations with improvisers. https://www.akiosuzuki.com/
Otomo Yoshihide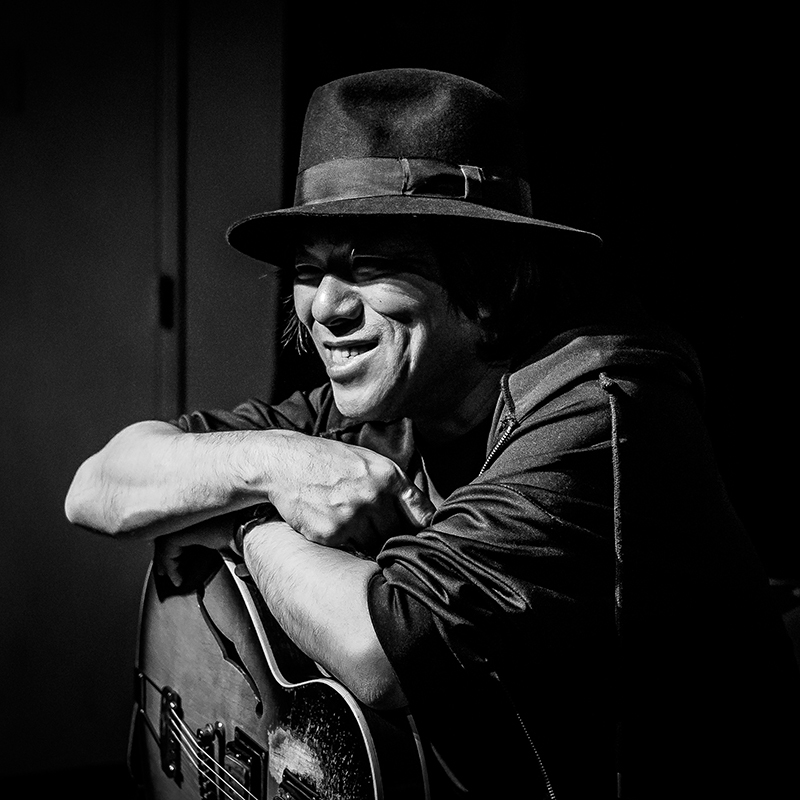 While making music for movies and TV like a mountain, a musician whose home is noise and improvisation. Guitarist and turntable player. The activities cover not only Japan but also Europe, America and Asia. There are many works on display such as an intermediate area between art and music, as well as public participation projects and produce work. After the earthquake, he launched the project FUKUSHIMA! in his hometown of Fukushima, and has been continuing various activities to this day. In 2013, he received the Record Award for Best Music for the song "Ama-chan". Since 2014, he has been working as a director of Ensembles Asia to create a network of musicians from Asian countries. Artistic director of the 2017 Sapporo International Arts Festival. In charge of music for the 2019 NHK taiga drama "Idaten". He also served as the director of the reform of the "Waraji Festival", a summer festival that represents Fukushima. http://otomoyoshihide.com/
■ About Ginza Sony Park
Ginza Sony Park (Ginza Sony Park) inherits the concept of "a facility opened in the city" from the beginning of the former Sony Building, and opened in the city for a limited time before rebuilding It is a "vertical three-dimensional park" with a colonnade in the basement. Throughout the year, we have held various events and live performances programs that will make you feel surprised and playful, and more than 6.70 million customers have visited the park since the opening on August 9, 2018 (as of the end of March 2020). Time point). The opening period is until the end of September 2021. After that, reconstruction work will be carried out, and the final form of "Ginza Sony Park" will be completed in 2025.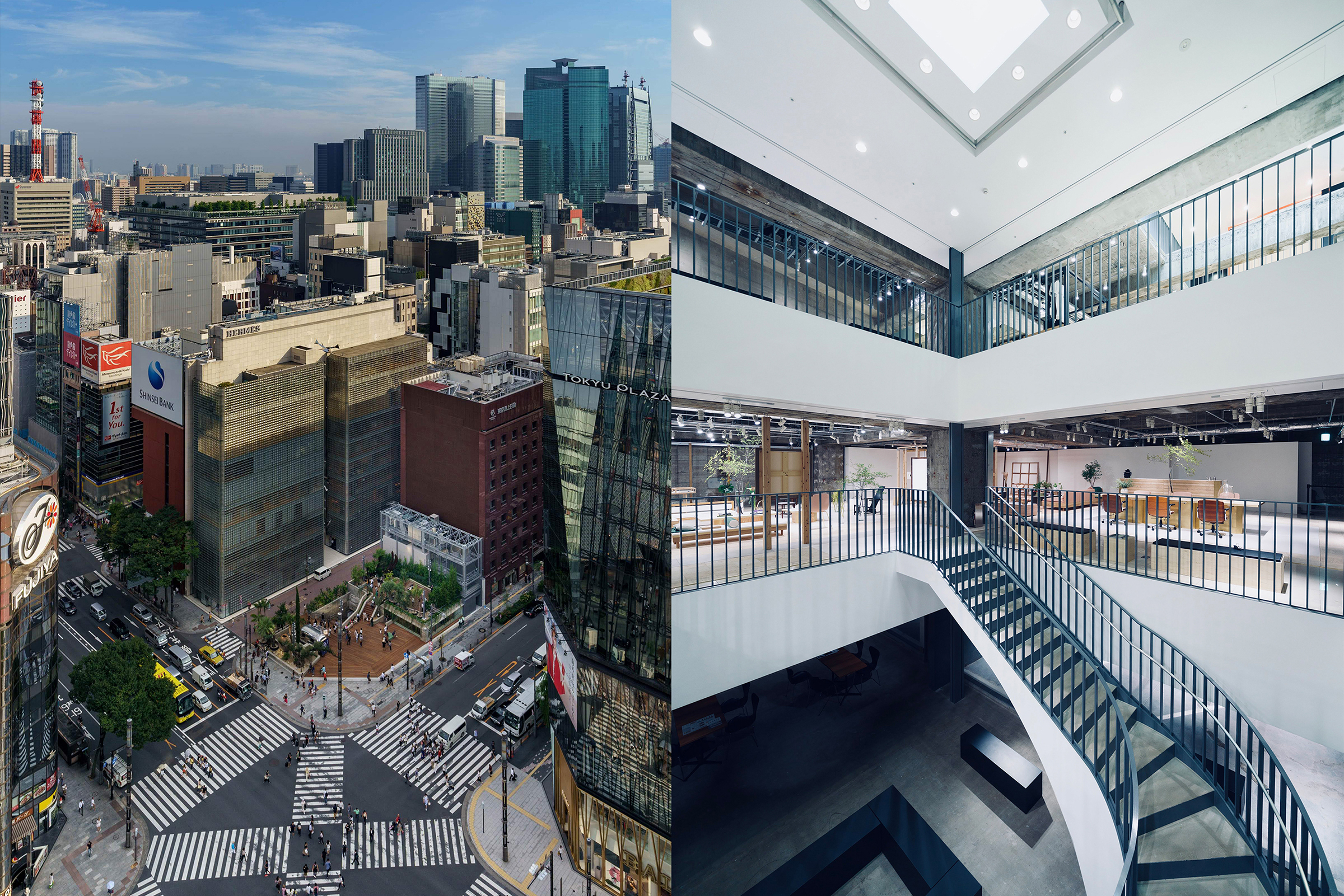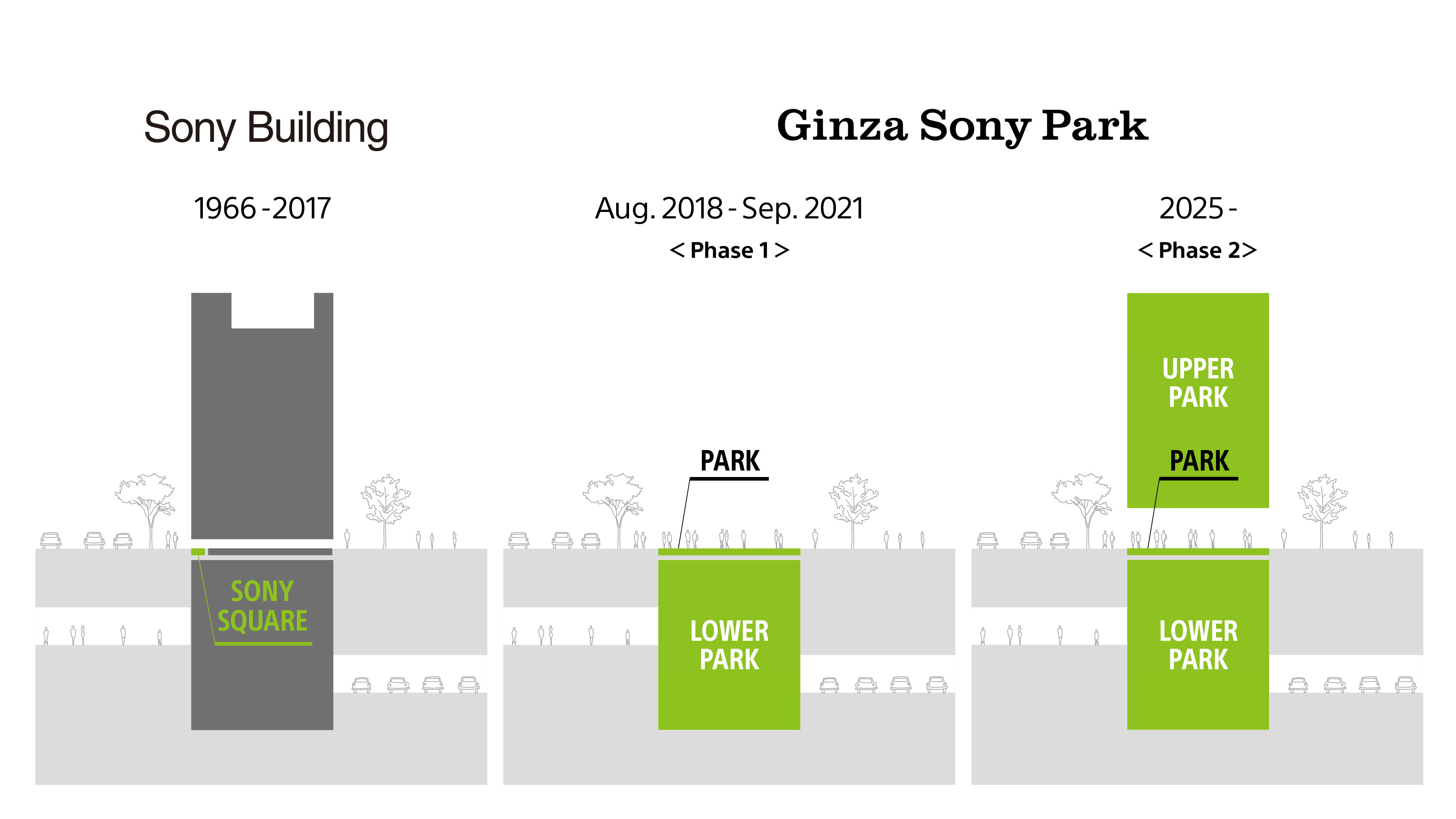 ​
Ginza Sony Park Official Website/SNS Account
Web: https://www.ginzasonypark.jp/
Instagram: https://www.instagram.com/ginzasonypark/
Twitter: https://twitter.com/ginzasonypark/
Facebook: https://facebook.com/ginzasonypark/
YouTube: https://youtube.com/ginzasonypark/
Hashtag: @ginzasonypark #ginzasonypark #Ginza Sony Park
Efforts to Prevent Infection and Requests to Customers
In order to protect the health and safety of our customers and staff, we implement infection prevention and spread prevention measures in the park. We appreciate your understanding and cooperation.
・Please wear a mask in the park.
・Please refrain from entering the park if you have a fever or feel unwell.
・Please cooperate with hand disinfection when entering the park.
・Please cooperate in securing the space between customers.
・Install your rubbing alcohol.
・Toilet hand dryer is stopped.
-Strengthen the disinfection and ventilation of places with high contact such as handrails and door knobs.
・Staff will wear a mask, temperature will be checked before going to work, frequent gargling, hand washing, and hand disinfection.