In addition to new exhibitions, new prints and original T-shirts are on sale.
Ginza Tsutaya Bookstore, which proposes "a life with art", is holding a solo exhibition "Ngantanpa" by artist Atsushi Isomura from August 25th to September 6th at the Ginza Tsutaya Bookstore central atrium event. It will be held at Space GINZA ATRIUM.
About the exhibition
This is the first solo exhibition at the Ginza Tsutaya bookstore in Isomura Dan for the first time in a year, and is the first solo exhibition after Isomura's stay in New York. It will be held at the same time. In this exhibition titled "Ngantanpa", we will display new works as well as new prints and original T-shirts.
Ken Isomura is an artist who uses various materials and techniques, from oil paintings to acrylic paintings, cement sculptures, pottery, and video works.After graduating from Tokyo University of the Arts, he joined the Genlong Chaos * Lounge New Art School and finished. He won the gold medal for his commentary, succeeded in his solo exhibitions in Tokyo and London since 2017, and since 2019 has stayed in New York as ACC Granty, steadily solidifying his position as an artist.
This year, he is expected to play an increasingly active role, such as presiding over the artist run space "UGO".
---
---
His work world, which is based on careful research on indigenous beliefs and religious art, seems chaotic at first glance, but religion, especially Buddhism's original view of life and death, and modern social creases such as gender and globalization are unique. It is connected by a different sensitivity and vividly captures the customary dynamism of religious art.
​
Artist profile
Isomura Ward
1992 Born in Tokyo
2016 Graduated from Tokyo University of the Arts, Department of Painting, Oil Painting
2017 Genron Chaos*Lounge new art school second graduate
Solo exhibition
2019 "Hell on Earth'' UPLINK Kichijoji Tokyo
2019 "Our crime prevention goods'' Ginza Tsutaya Shoten Tokyo
2018 "LOVE NOW'' EUKARYOTE Tokyo
2017 "Good Neighbors'' ON SUNDAYS / Watarium Museum Tokyo "Two glasses of water/20000000000000000000000000 water molecules'' Victorian Vetrine at Central Saint Martins London "A glass of water/10000000000000000000000000 water molecules'' Youkobo Tokyo
2016 "Planet of Hell" Tav Gallery Tokyo
Award
2019 Asian Cultural Council (ACC) Granty
2017 Genron Chaos*Lounge New Art School 2nd Gold Award
2015 Ueno Performing Arts Award 2015
2014 Ishibashi Foundation International Exchange Oil Painting Scholarship Student
​
Exhibition details
Isomura Iso Exhibition "Ngantanpa"
Date: Tuesday, August 25, 2020 – Sunday, September 6, 2020 *The session is subject to change.
Venue: GINZA ATRIUM (event space) *Please check the store website for business hours.
Price: Free Sponsor: Ginza Tsutaya Bookstore Cooperation: EUKARYOTE, UGO
Special page: https://store.tsite.jp/ginza/blog/art/15349-1152300810.html
*Works and T-shirts will be sold at stores and online stores (OIL by Bijo Techo). Details will be updated on the special page.
Related exhibition information
EUKARYOTE
Isomura warm solo exhibition "OFF THE SIDE LINE"
From Saturday, August 22, 2020 to Sunday, September 13 *Only invitations are available on Friday, August 21
12:00-19:00
Closed on Mondays
store information
Ginza Tsutaya Bookstore
Ginza Tsutaya Bookstore proposes a "life with art" by connecting art, Japanese culture and life through books.
A book floor where you can find art books from around the world, a cafe where you can read back numbers of auction catalogs and art magazines. A sword and Japanese art corner that collects the best of traditional crafts, and a stationery floor where you can find original fountain pens and ink from Ginza Tsutaya Shoten. In addition, we have prepared a space where visitors can freely enjoy art, such as an atrium gallery where you can experience events and exhibitions.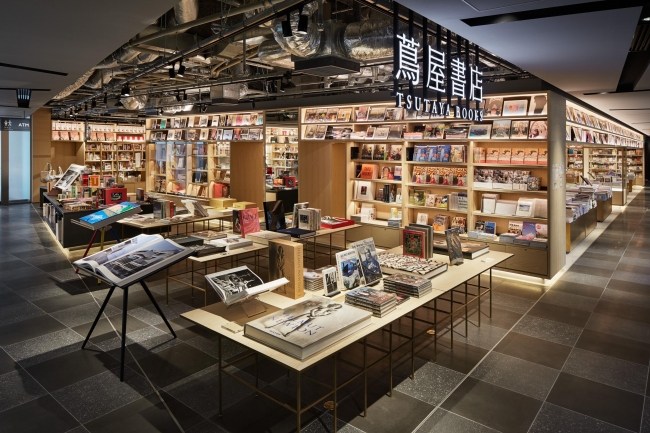 Address: Ginza Six 6F, 6-10-1, Ginza, Chuo-ku, Tokyo 104-0061
Phone number: 03-3575-7755
Business hours: Please check the store website.
Home page: https://store.tsite.jp/ginza/
Facebook: https://www.facebook.com/GINZA.TSUTAYABOOKS/?ref=bookmarks
Twitter: https://twitter.com/GINZA_TSUTAYA
Instagram: https://www.instagram.com/ginza_tsutayabooks/