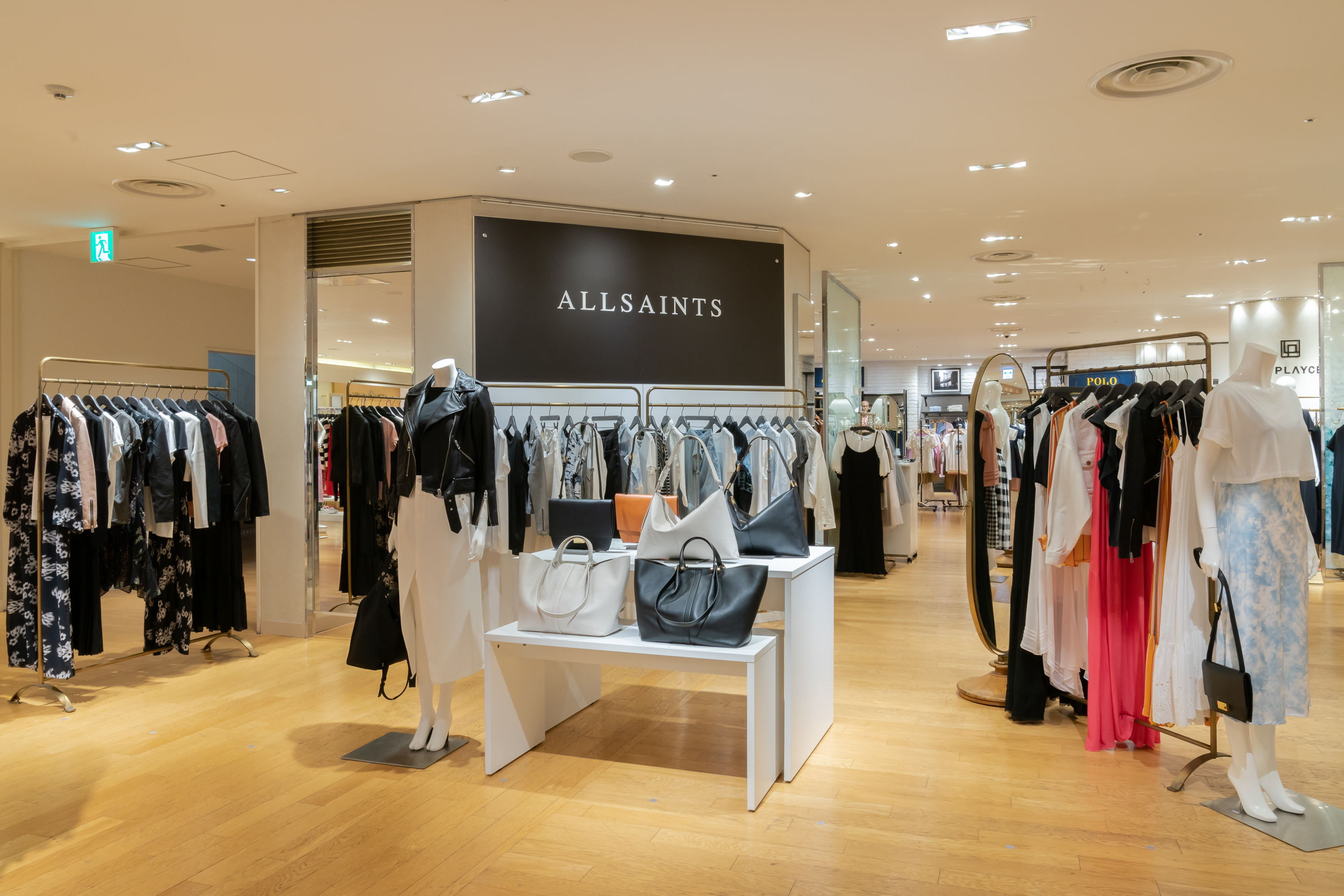 Eco-bag gifts for purchases of 20,000 yen including tax
"All Saints" from East London, England, with a leather jacket as its icon, opened a new store on the third floor of the Ginza Mitsukoshi Main Building on Tuesday, September 1st.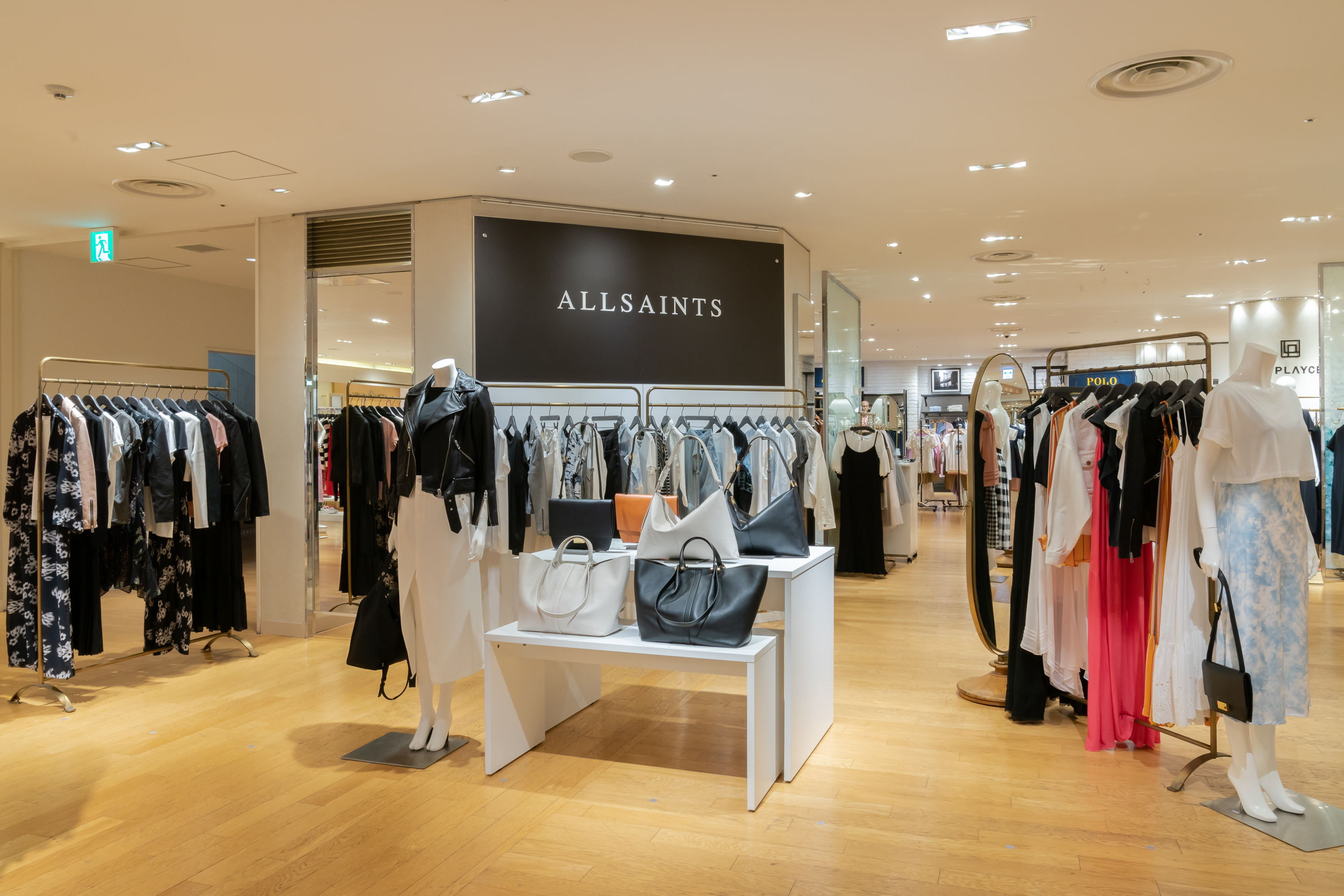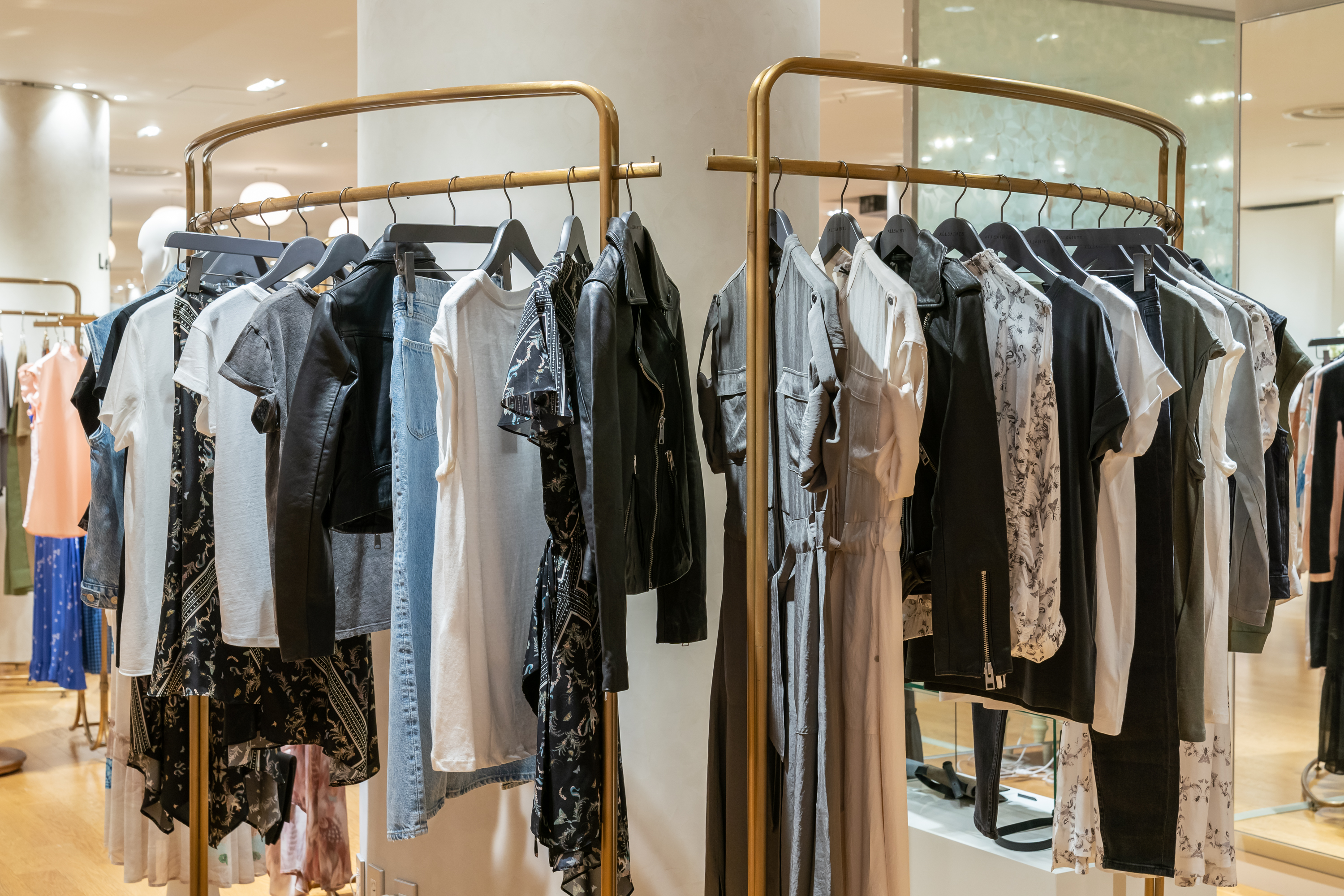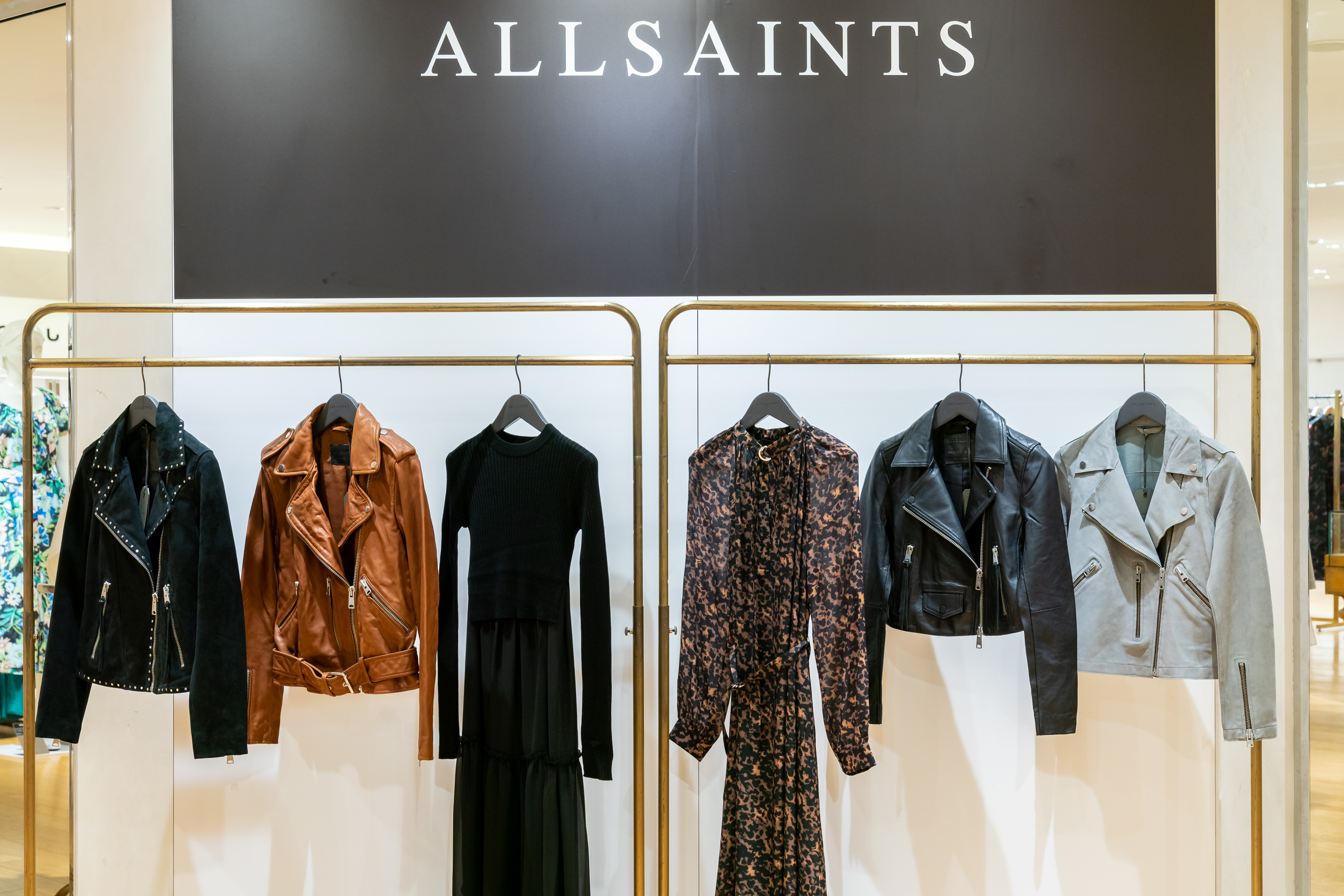 One year after the success of the pop-up store held on the GINZA stage on the 3rd floor of Ginza Mitsukoshi in September last year, All Saints, which opens a new store on Le Place on the 3rd floor of the Ginza area, offers luxury and unique products that attract customers in the Ginza area. We have a large number. Above all, we are paying particular attention to limited items that can only be purchased at the Ginza Mitsukoshi store. There are 6 limited editions including 2 updated classic leather jackets, including the studded fringed suede material DALBY BIKER and the brown-coloured BALFFRN BIKER for autumn cowgirl styles. In addition, in commemoration of the opening, we are giving the original eco bag as a gift to the first 100 people who purchased more than 20,000 yen including tax.
---
---
In addition, during the period from September 2 (Wednesday) to 8 (Tuesday), a pop-up store will be open in Le Place at the same time. Limited items are sold and novelties are distributed at pop-up stores.
[All Saints Ginza Mitsukoshi store]
4-6-16 Ginza, Chuo-ku, Tokyo Ginza Mitsukoshi Main Building 3F Le Place New Store: September 1 (Tue) Open Pop-up Store: September 2 (Wed)-8 (Tue) Business Hours: 10:00 ~20:00
[Original eco bag]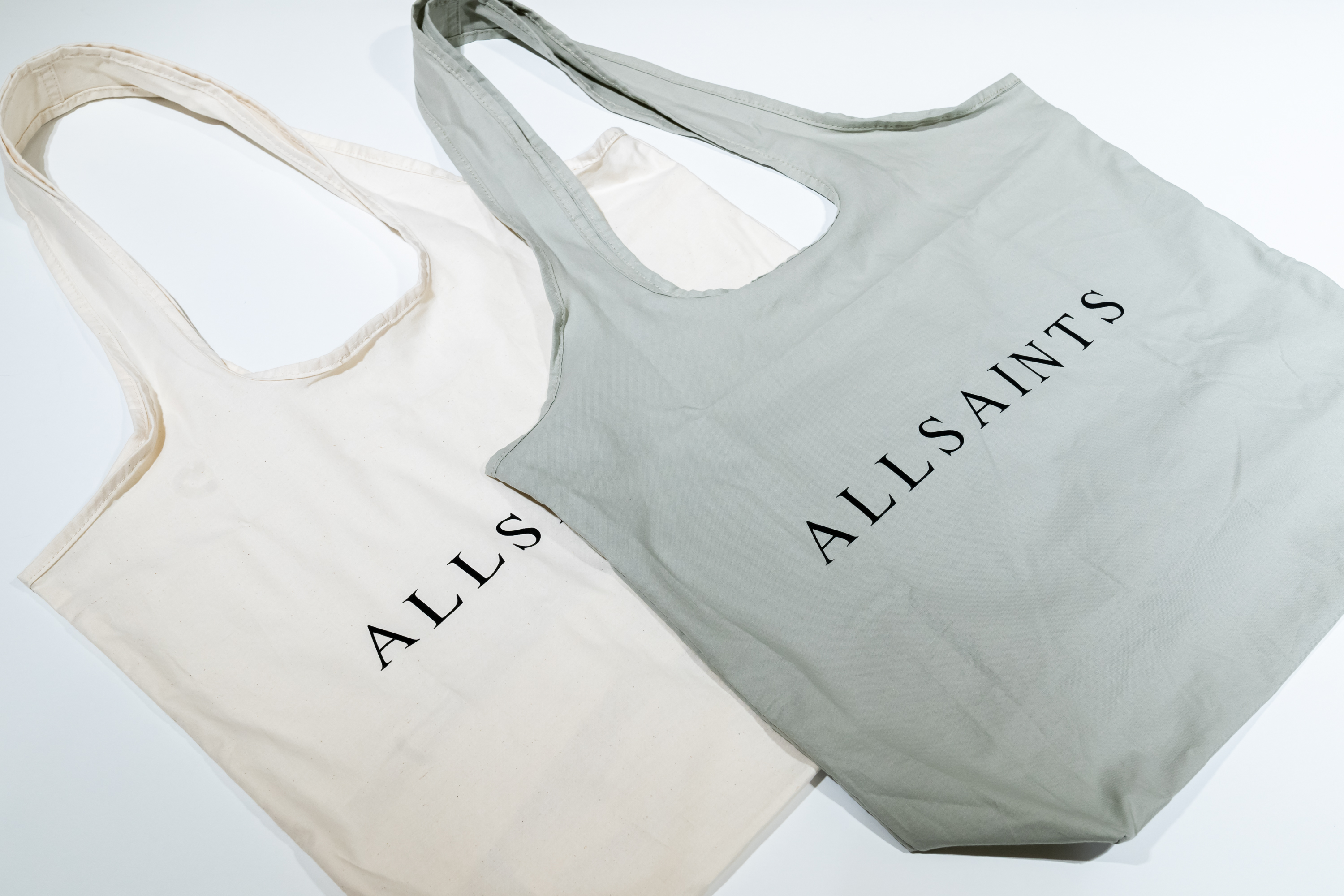 A gift for the first 100 people who purchase more than 20,000 yen including tax Size: Height 76 cm × width 52 cm × gusset 16 cm
Material: 100% cotton made in Japan
[Ginza Mitsukoshi limited product]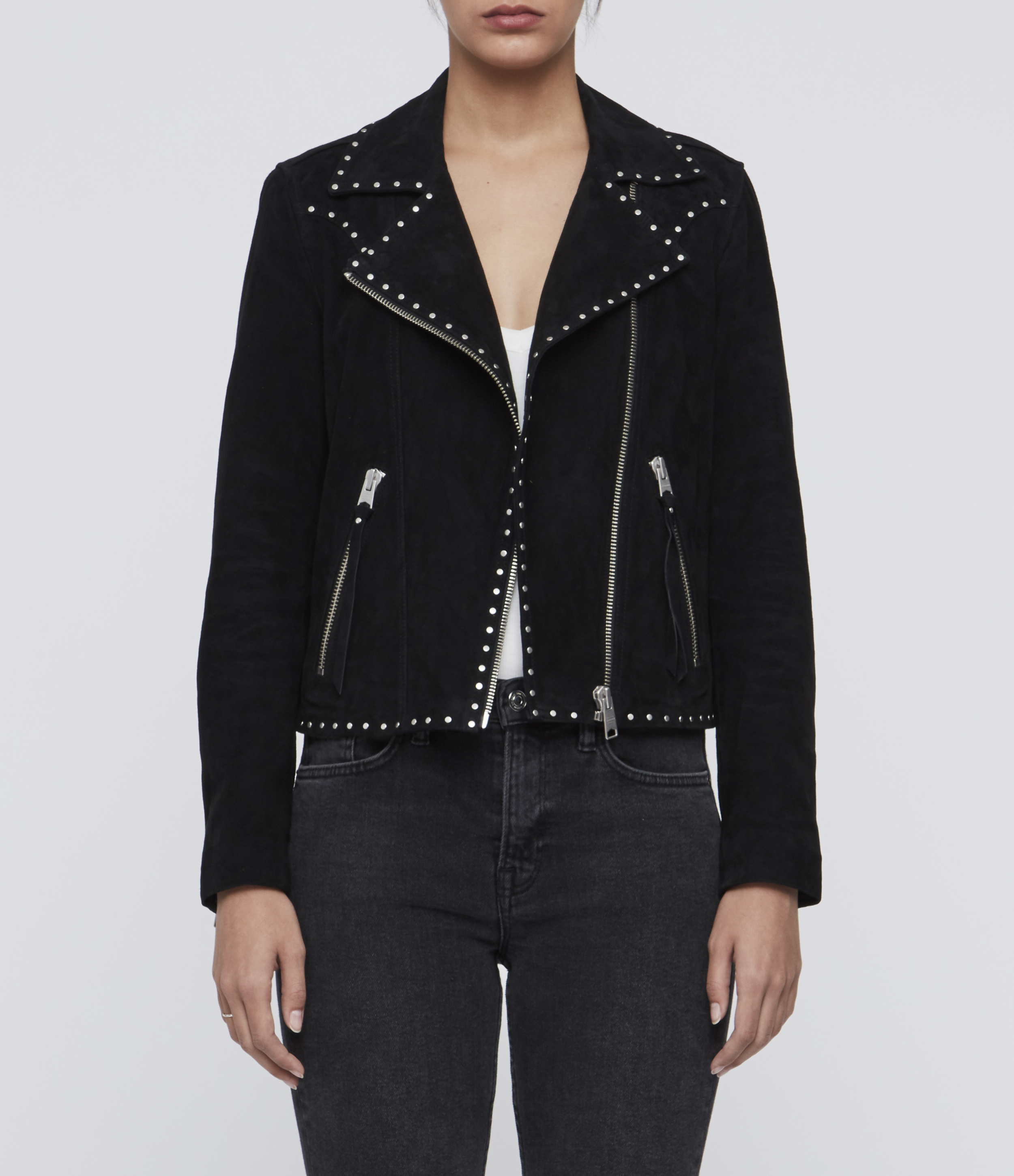 "DALBY WESTERN BIKER"
Color: WASHED BLACK
Price excluding tax: 63,000 yen Material: Goat leather Size development: 4, 6, 8, 10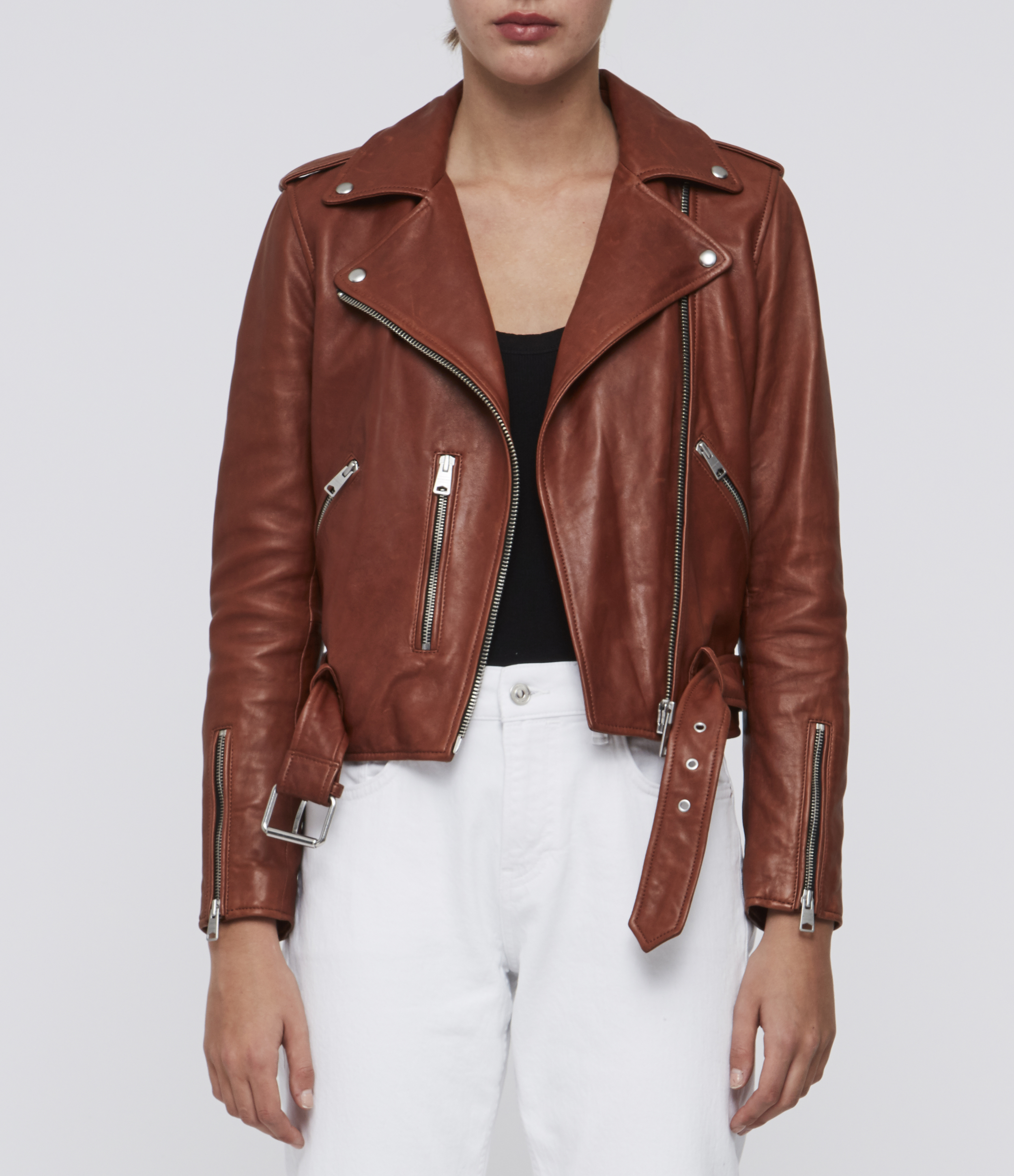 "BALFERN BIKER"
Color: TAN BROWN
Price excluding tax: 63,000 yen Material: Sheep leather Size development: 2, 4, 6, 8, 10, 12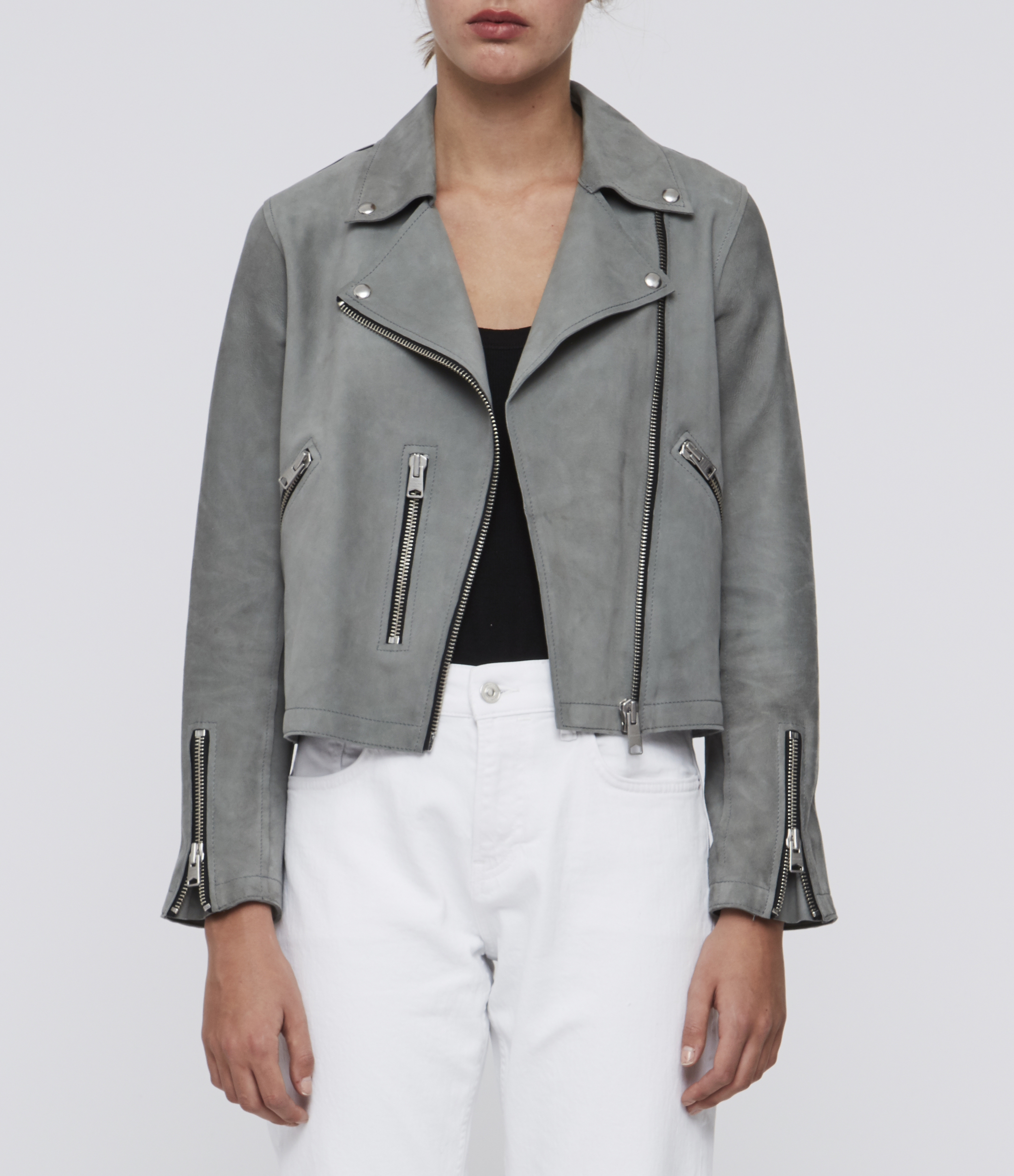 "UNLINED FERN BIKER"
Color: DUSKY PINE
Price excluding tax: 63,000 yen Material: Sheep leather Size development: 4, 6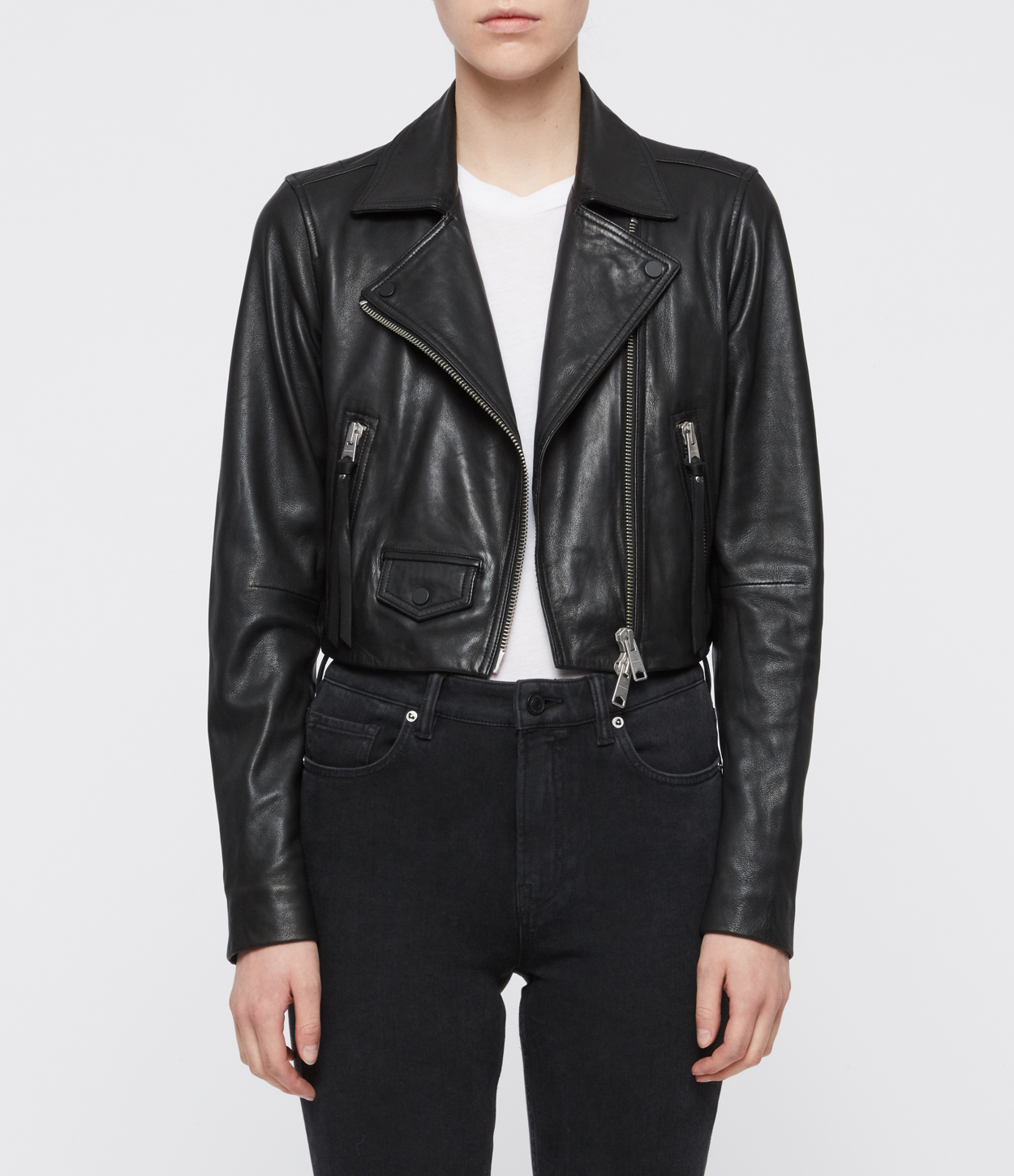 "ELORA BIKER"
Color: BLACK
Price excluding tax: 59,000 yen Material: Sheep leather Size development: 2, 4, 6, 8, 10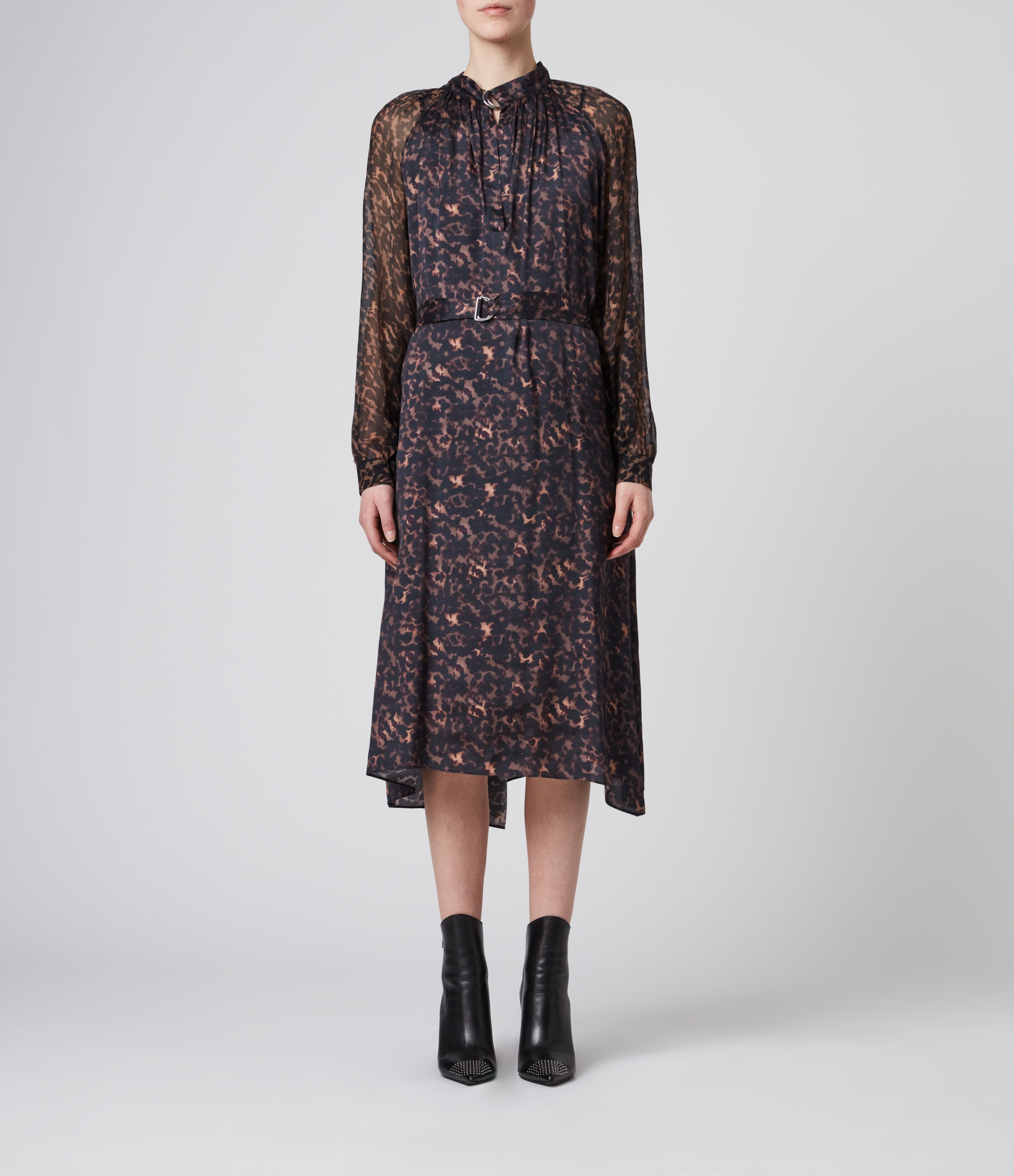 "NINA TORTO DRESS"
Color: BROWN
Price excluding tax: 43,000 yen Material: 55% viscose, 45% rayon
Size development: 2, 4, 6, 8, 10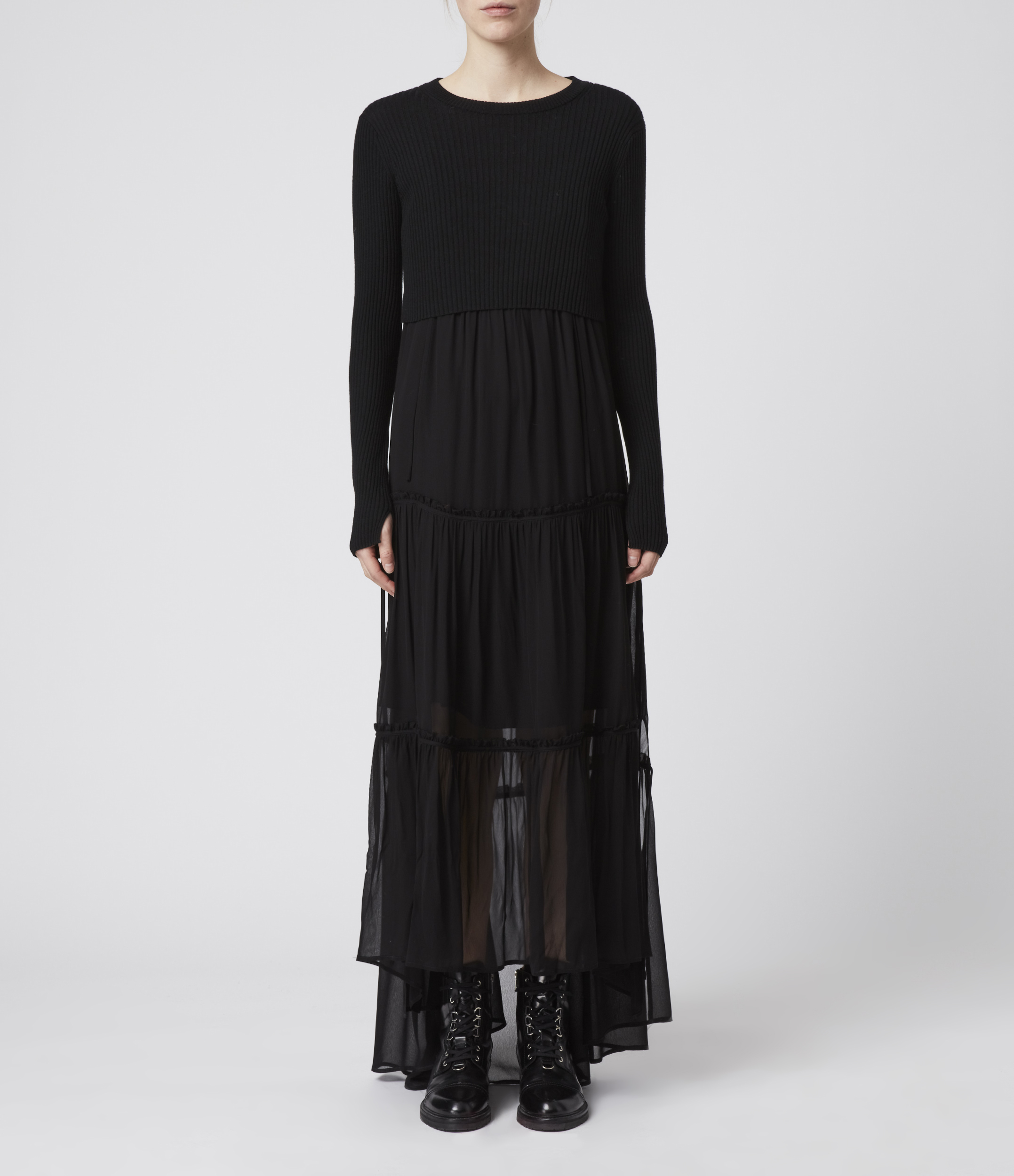 "TILLY DRESS"
Color: BLACK
Price excluding tax: 45,000 yen Material: 100% merino wool
Size development: 4, 6, 8
[Contact]
All Saints Japan
0120-752-370
https://www.allsaints.jp/