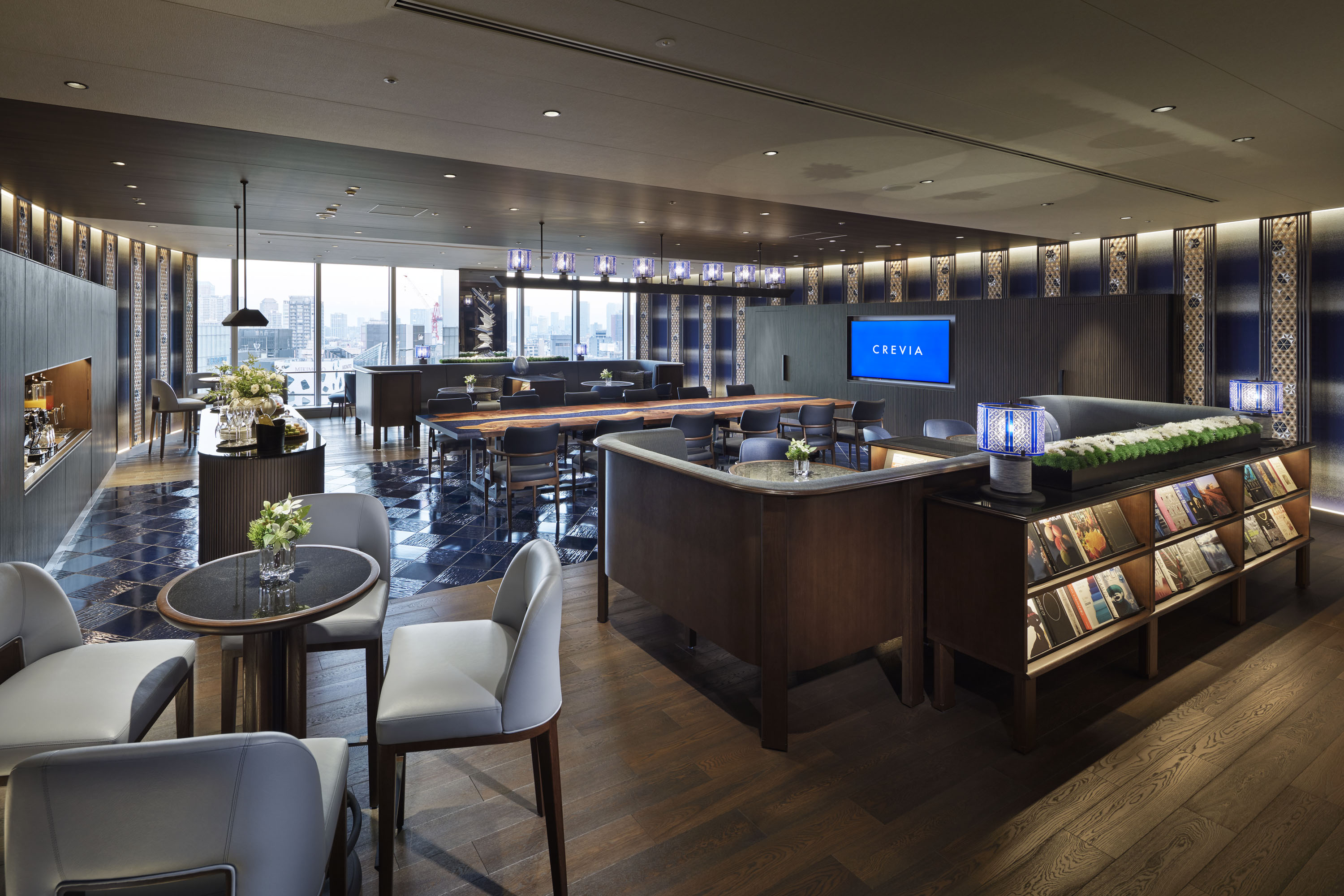 ITOCHU House General Gallery opened on the 14th floor of Yurakucho Itusia
ITOCHU Urban Development Co., Ltd. established the ITOCHU residence general gallery "Gallery Clevier Yurakucho Itsia" as a sales base for newly built condominiums in the central and eastern areas and as a base for disseminating information about the "CREVIA" brand, and in 2020 The grand opening will take place on Saturday, October 3rd.
This is the second comprehensive gallery following the "Gallery Clevia Shinjuku" opened on February 8, 2020. Like "Gallery Clevier Shinjuku", not only "facilities selling condominiums" but also those who are considering purchasing a house, those who have already purchased it, and those who currently live in "CREVIA", It was established with the aim of becoming a place where various people can freely gather, interact, enjoy and communicate, and at the same time serve as a base for receiving and transmitting brands and customers.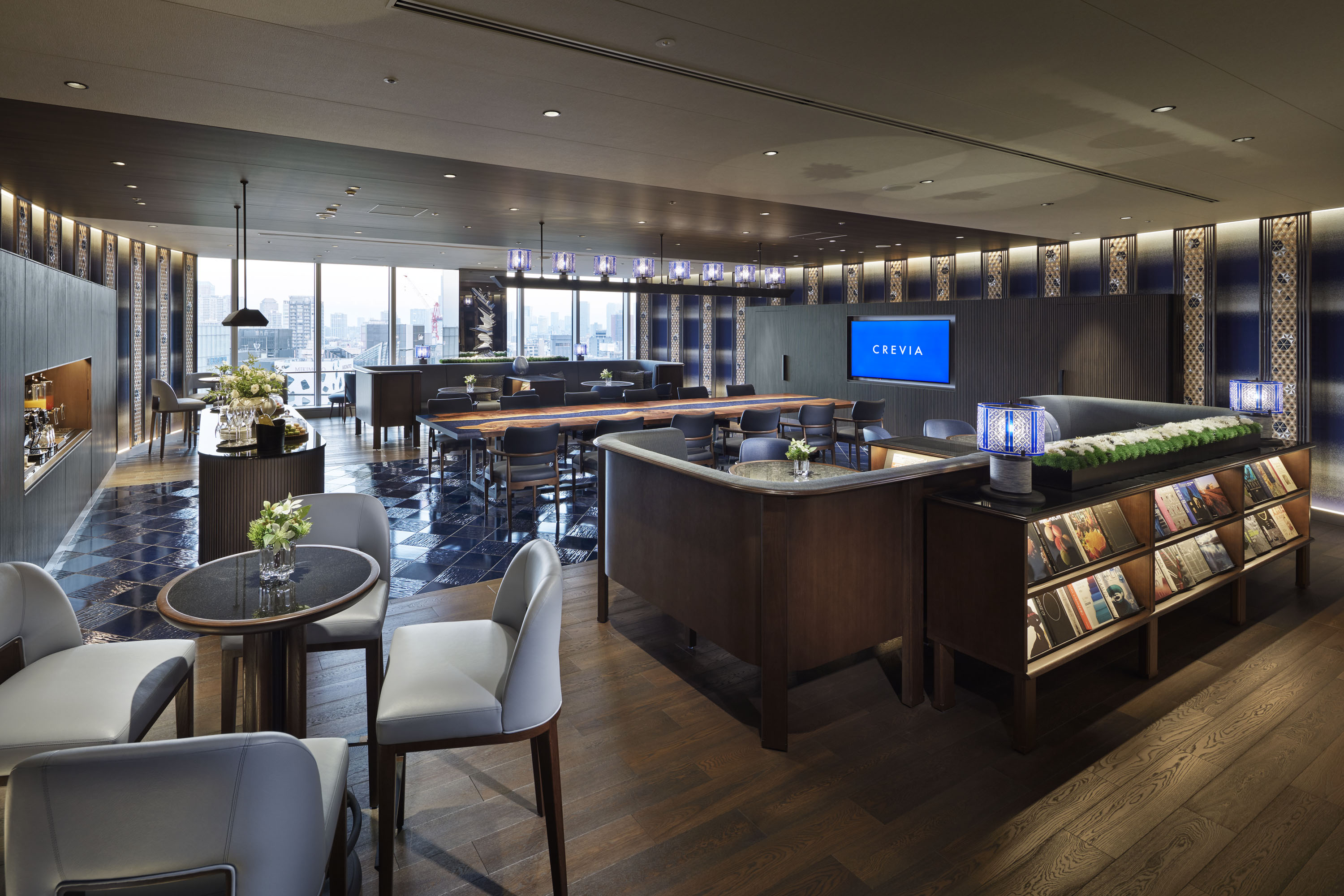 ---
---
"Gallery Crevia Yurakucho Itsia" is based on the concept of " DESERVE. Adult condominium gallery. " The concept is "luxury space like hotel lounge" so that you can have a high quality time when choosing a home . I designed it. For the interior and furnishings, traditional crafts made by Japanese craftsmen such as Nishijin cloth, kiriko lighting, and kumiko screens have been installed to create a calm space based on the blue color of the "CREVIA" brand.
In the future, properties in the downtown area/Joto area will be consolidated into "Gallery Clevier Yurakucho Itsia" and properties in the central area/Josai area will be aggregated into "Gallery Clevier Shinjuku" for sales activities. We also plan to hold regular events and seminars as a home information station.
In this gallery, there will be a total of 5 properties including "Clevia Yamanobuki Kagurazaka" and "Clevia Nihonbashi Suitenguumae HAMACHO RESIDENCE" starting with "Clevia Ueno Okachimachi", which will start the preliminary information session on Saturday, September 5, 2020. We are planning to sell.
Features of "Clevier Gallery Yurakucho Itsia"
■A space with the craftsmanship of traditional crafts <br /> The interior is a hall grid screen by a Murayama woodworking joiner who has won an award overseas, a Kishimoto glass faceted glass and a gallery point object. , "Yonezawa Wood Works" walnut counter, Kyo Yuzen Kobo "Sansai" Nishijin woven cloth, which has been highly acclaimed overseas, "Hosoo" Nishijin textile cloth founded in the first year of Genroku, etc. Traditional crafts from all over Japan are set up everywhere.
■Spatial design <br /> For the spatial design, DESIGN STUDIO SPIN, which is engaged in many foreign-affiliated hotels, was appointed as a partner. The approximately 100 m² gallery overlooking the Yurakucho area has plenty of indirect lighting, and the furniture is all original design, including the low sofa arranged to wrap the visitors. It is a luxurious and calm space with a focus on "hospitality" with careful attention to sitting comfort and layout.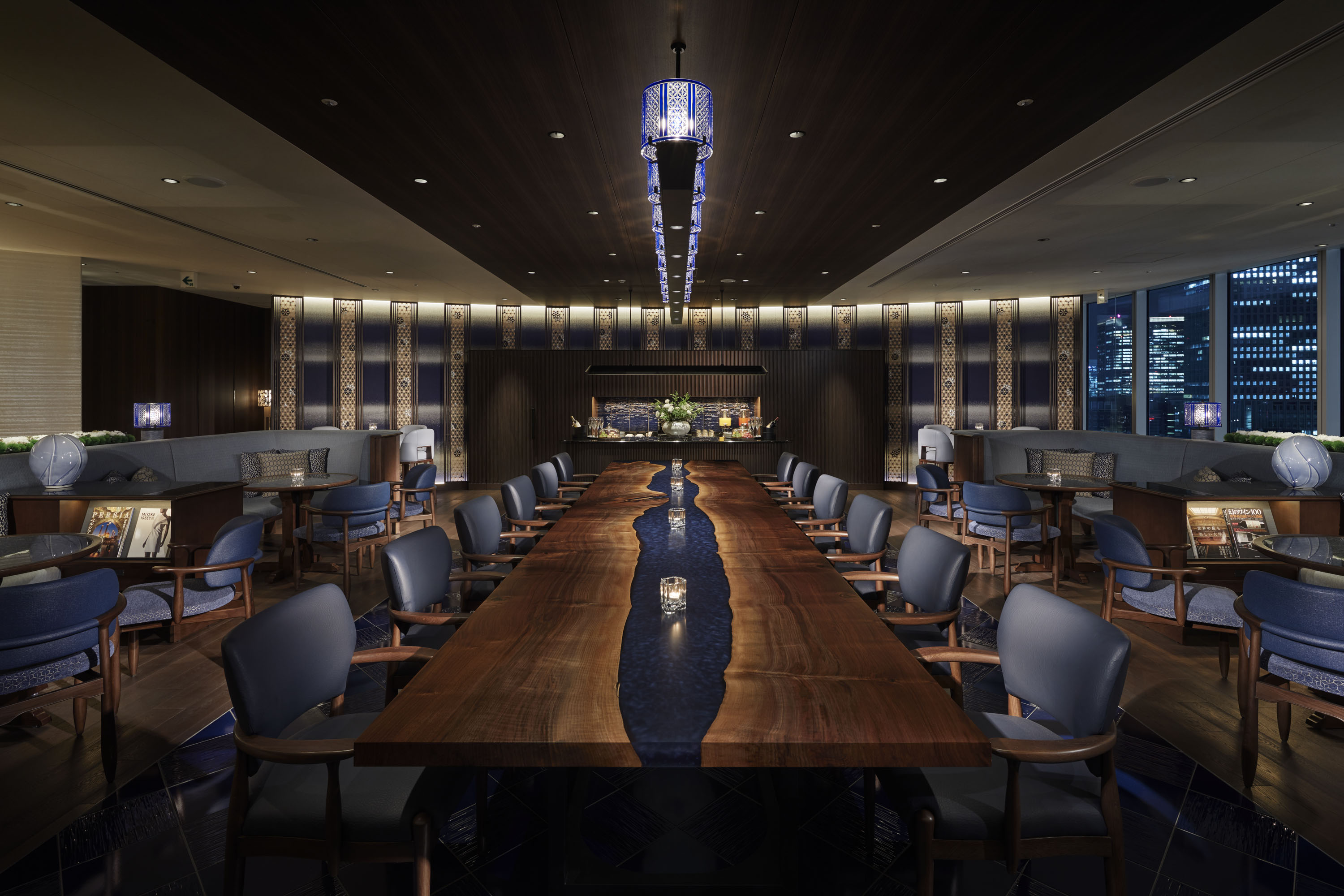 ■ Easy access to "Yurakucho" station in front of the station <br /> The Yurakucho Itosia Office Tower is a 1-minute walk from "Yurakucho" station, which boasts one of the most accessible access points in the city center. It is a location where you can easily drop by on weekends as well as after work on weekdays.
Overview of "Gallery Crevia Yurakucho Itsia"
| | |
| --- | --- |
| location | Yurakucho 2-chome, Chiyoda-ku, Tokyo Yurakucho Itoshia Office Tower 14F |
| access | 1 minute walk from JR Yamanote Line "Yurakucho" Station Central Exit, 1 minute walk from Tokyo Metro Yurakucho Line "Yurakucho" Station Exit D7b, 2 minute walk from Tokyo Metro Ginza Line/Hibiya Line/Marunouchi Line "Ginza" Station Exit C9 |
| phone number | 0120-852-878 |
| business hours | Weekdays 11:00-20:00, Saturdays, Sundays, and holidays 10:00-20:00 |
| Regular holiday | Wednesday (excluding holidays) |
| Official HP | https://gcv-yurakucho.com |
Property for sale at "Gallery Crevia Yurakucho Itsia"
■ "Clevia Ueno Okachimachi"
7 minutes walk from "Okachimachi" station of JR Yamanote line/Keihin Tohoku line, 7 minutes walk from "Uenohirokoji" station of Tokyo Metro Ginza line, "Naka Okachimachi" station of Tokyo Metro Hibiya line, Toei Oedo line, Tsukuba Express "New" 4 minutes walk from "Okachimachi" station, 6 minutes walk from "Ueno Okachimachi" station on the Toei Oedo line.
In addition to the convenient access with 5 stations and 6 lines, it is also a convenient location with many shopping districts and commercial facilities nearby. In terms of dwelling units, we have prepared various plans from 1K to 3LDK to suit your lifestyle, and pursued comfort and functionality, such as an interior corridor design and a corner dwelling unit ratio of about 60%.
"Clevia Ueno Okachimachi" Property Overview
| | |
| --- | --- |
| location | 75-3, Taito, Taito-ku, Tokyo (lot number) |
| traffic | 7 minutes walk from "Okachimachi" station of JR Yamanote line/Keihin Tohoku line, 7 minutes walk from "Uenohirokoji" station of Tokyo Metro Ginza line, "Naka Okachimachi" station of Tokyo Metro Hibiya line, Toei Oedo line, Tsukuba Express "New" 4 minutes walk from "Okachimachi" station, 6 minutes walk from "Ueno Okachimachi" station on the Toei Oedo line |
| Total units | 49 units (of which, 3 units for business partners) *1 management room |
| Site area | 406.78㎡ (effective site area 406.16㎡) |
| Building area | 249.15㎡ |
| Structure/scale | Reinforced concrete construction / 12 stories above ground |
| Floor plan | 1R ~ 2LDK |
| Occupied area | 25.35㎡ ~ 54.24㎡ |
| Completion time | Late September 2021 (planned) |
| Move-in time | Late October 2021 (planned) |
| Selling price | Undecided |
| Sales start time | Scheduled for mid-November 2020 |
| Seller | ITOCHU Urban Development Co., Ltd. |
| Design and supervision | Kan General Plan Co., Ltd. |
| Construction | Daiichi Construction Industry Co., Ltd. |
| Property HP | https://itochu-sumai.com/uenookachimachi |