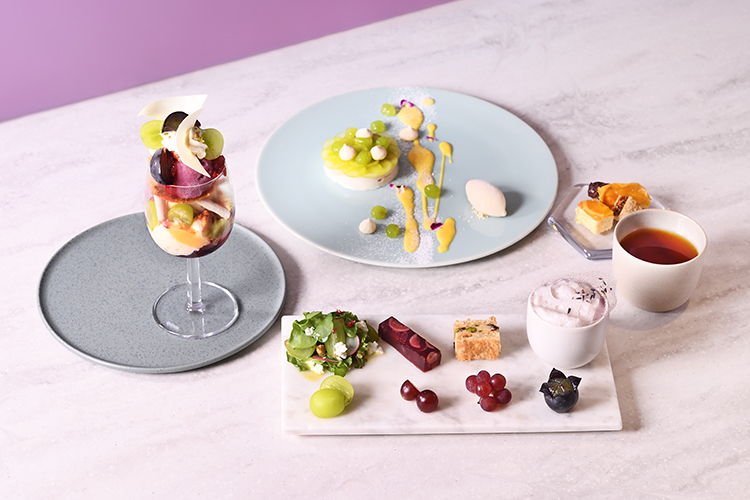 Limited offer of popular melon parfait and wine set menu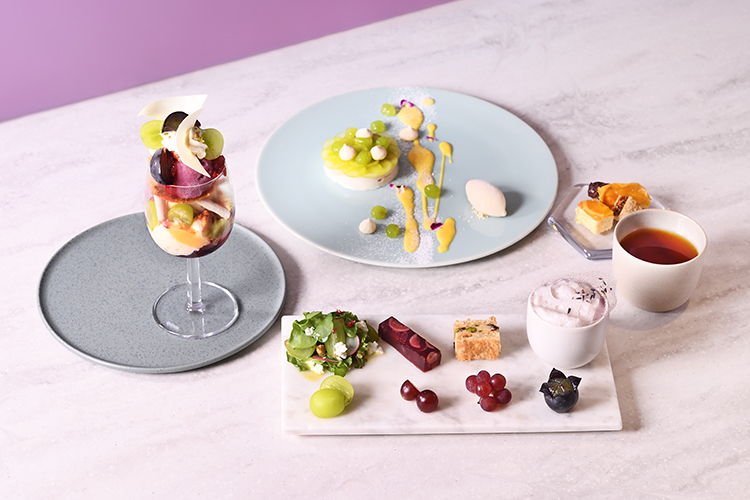 "Beauty Connection Ginza" (Operating company: MTG Co., Ltd.) will be at the fruit course specialty store "Fruit Salon" on the 2nd floor of the facility from September 4, 2020 (Friday) to mid-October. , We will start offering a new menu using seasonal grapes.
The full course of fruit sweets, which focuses on seasonal fruits and is particular about details, has gradually attracted attention since its opening in November last year, and the August menu "Peach Full Course" has become a popular menu that is fully booked thanks to you. I did. The new menu for September, which will be released this month, is a four-course course that uses the grapes of the current season in a luxurious way, with sweet and sour juice popping. With a variety of juicy and expressive autumn tastes and grapes that are rich in nutrients, we have created a full-course meal that will refresh your summer fatigue.
This time, we will start with the first dish "Annin tofu", which combines the mellowness of fresh Shine Muscat, Delaware, almond tofu, and sake lees gelato, and the second dish "Degustation", which maximizes the individuality of the four grapes. Up to the third dish, "Parfait," which is the main dish with its gorgeous colors and beauty, the menu is gorgeous and you can meet the new taste of grapes. The parfait, which is the pride of the fruit salon, mixes the ingredients as you eat, due to the margins of the glass you made, and you can enjoy the change in taste and texture until the last bite. Enjoy a luxurious time to see, eat, and satisfy your five senses with a 90-minute full-course meal that requires a reservation.
In addition, as a limited menu, we will also offer a melon parfait, which has been popular for a long time, and a set menu of alcohol that matches the parfait. It is a special menu that brings out the flavor of melon luxuriously. Please enjoy this together in a spacious space.
Full course of grapes ¥ 4,400 (tax included) Offer period: September 4th to mid-October
---
---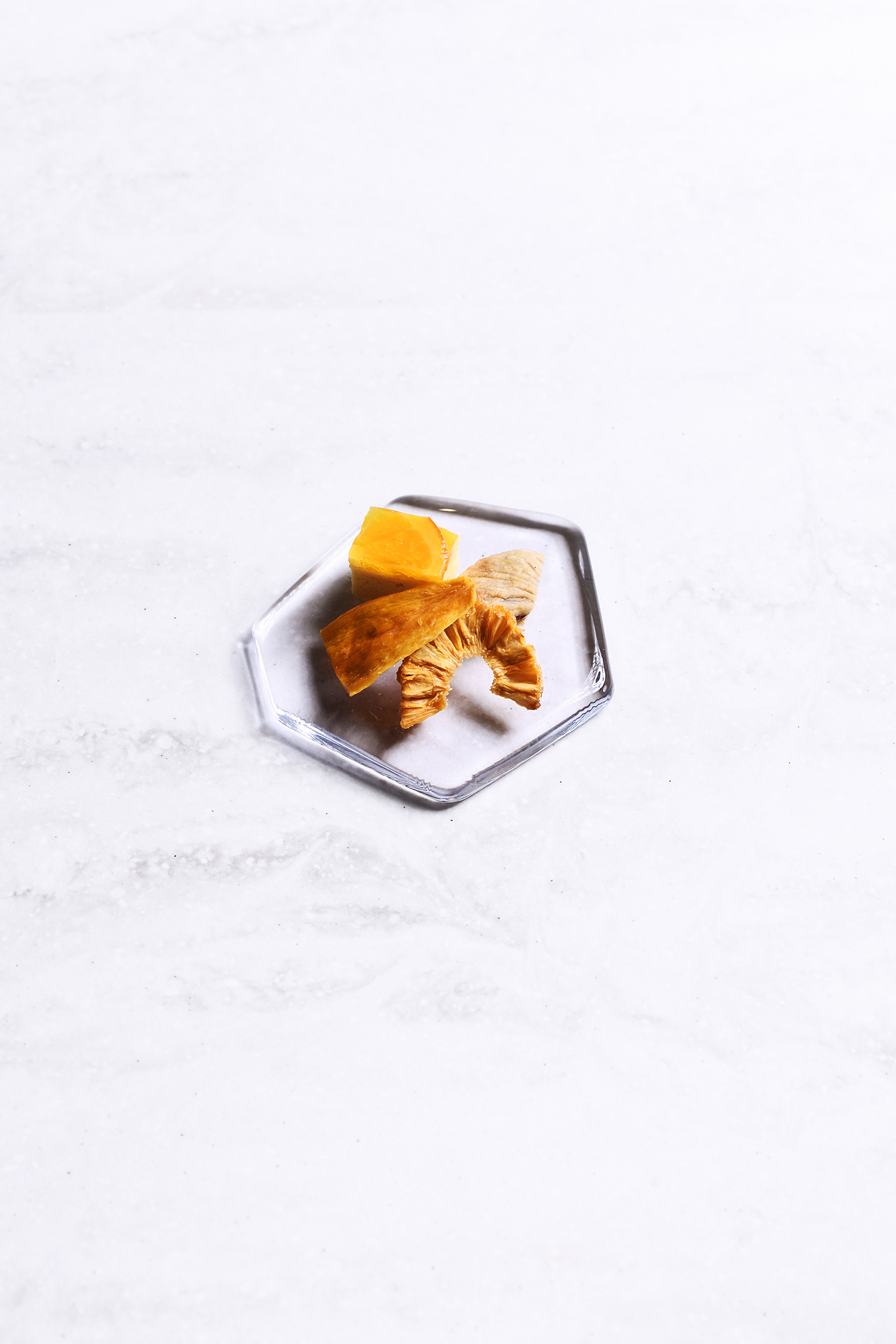 Amuse "Dried Fruit / Minardies"
Please enjoy with our special dried fruits and bite-sized baked goods.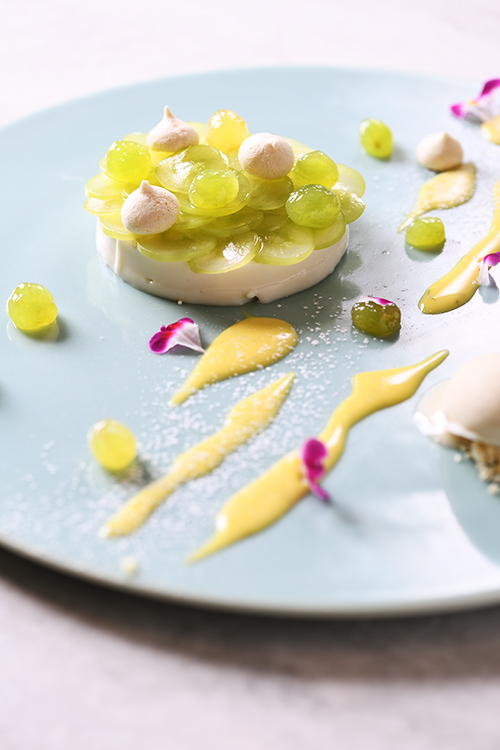 1st Plate "Annin tofu"
The fresh taste of Shine Muscat and Delaware is gently finished with mellow almond tofu. With the theme of "fermentation, grapes, Japanese ingredients", it is a delicious adult plate with kudzu powder, ginger, and mirin. Enjoy the large Shine Muscat and the gelato of sake lees whose richness changes depending on the amount added, with your favorite balance.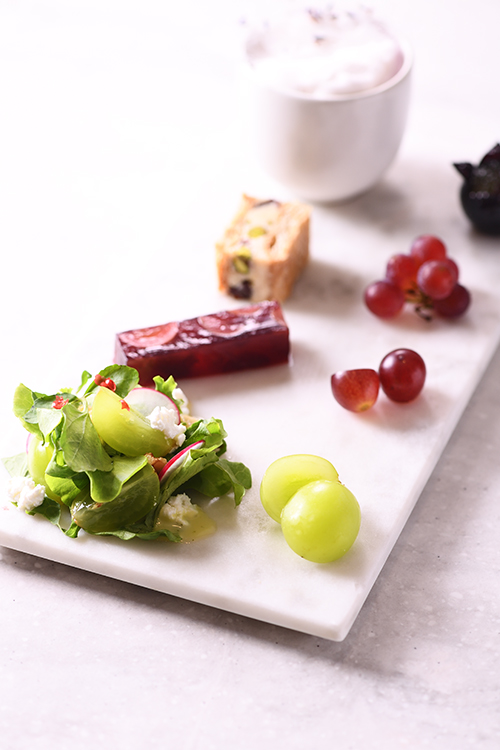 2nd Plate "Degustation"
Four types of grapes, blue, red, Delaware, and black, are arranged using a cooking method that matches each variety, such as salads and pies. When eaten in order from left to right, you can enjoy a luxurious gradation from a light and light taste to a deep and deep taste. Homemade grape juice is a dish that leaves a refreshing finish.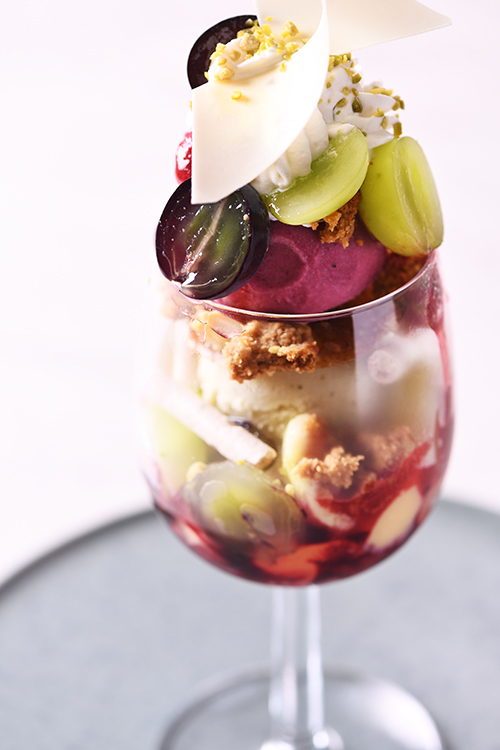 3rd Plate "Parfait"
A specialty of autumn taste that makes your heart gorgeous with colorful grapes. The sweet and sour taste of grapes is expressed straight with fresh fruits and pione sorbet, while the gentleness is added with mellow soy milk and fragrant genmaicha. The bottom of the glass is sour with cassis and lemon to give it a refreshing and pleasant aftertaste.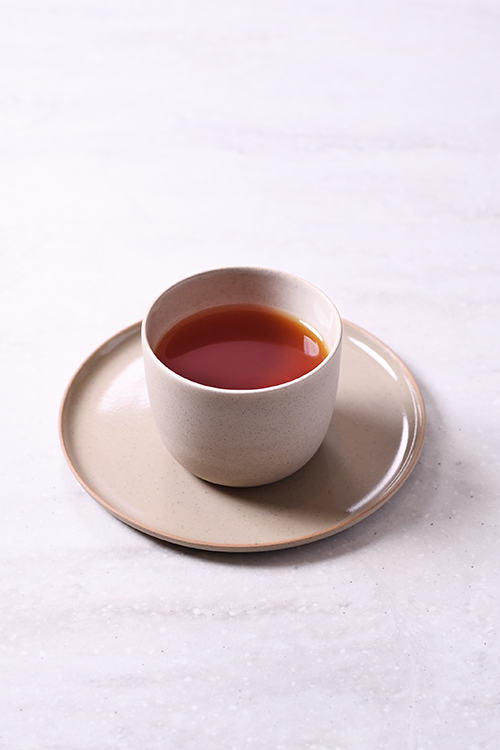 Drink "After-meal drink"
You can choose your favorite drink from Maruyama Coffee's original blended coffee, black tea, herbal tea, and fruit tea. The chef's recommendation is the flavorful rooibos tea. The subtle sweetness and gentleness of non-caffeine tighten the grapes cleanly without disturbing the aftertaste.
I am also happy with beauty! Autumn taste and nutrients of grapes
Grape is rich in glucose and polyphenols. Glucose has a fatigue-relieving effect and is a perfect fruit for this season when you feel tired in the summer. In addition, resveratrol, a type of polyphenol, keeps the skin elastic and moisturized, so anti-aging and skin-beautifying effects can be expected. The red and black skin contains a lot of polyphenols called anthocyanins, which are said to be effective for eyestrain.
[Limited offer due to popularity]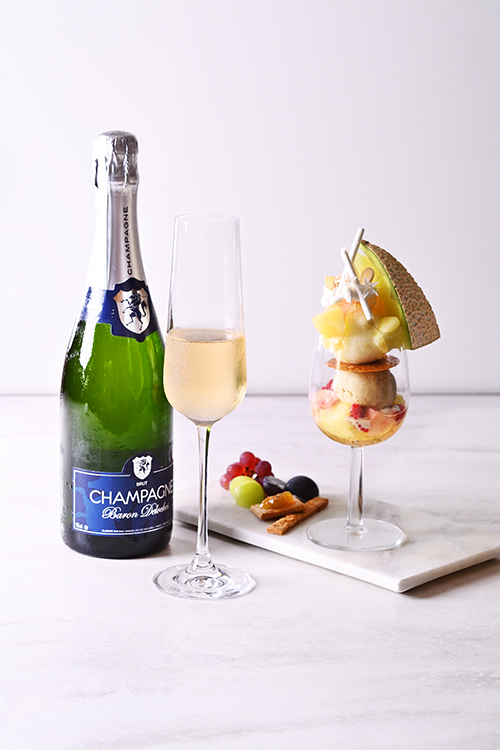 Melon Parfait Alcohol Set ¥ 2,178 (tax included)
(Melon parfait / fruit plate / alcohol (glass 120mL))
We offer a set menu with alcohol that matches the popular melon parfait with a refreshing taste.
《Melon Parfait》
A parfait that combines the scent of Higo green melon sorbet and jasmine gelato. Granita of sparkling wine and jelly of mint enhance each individuality.
~ Recommended alcohol ~
《Champagne Baron Droche Brut NV》
Light gold. Fine bubbling. Fresh aroma reminiscent of pears and white peaches. Although it has the richness and thickness of Pinot Noir, it retains its freshness and has an elegant and deep taste. Enjoy the noble taste with the flavorful parfait of Higo Green, which is characterized by its soft flesh and high sugar content.
Recipe supervision / BIEN-ЛTRE PÂTISSERIE owner Maiko Baba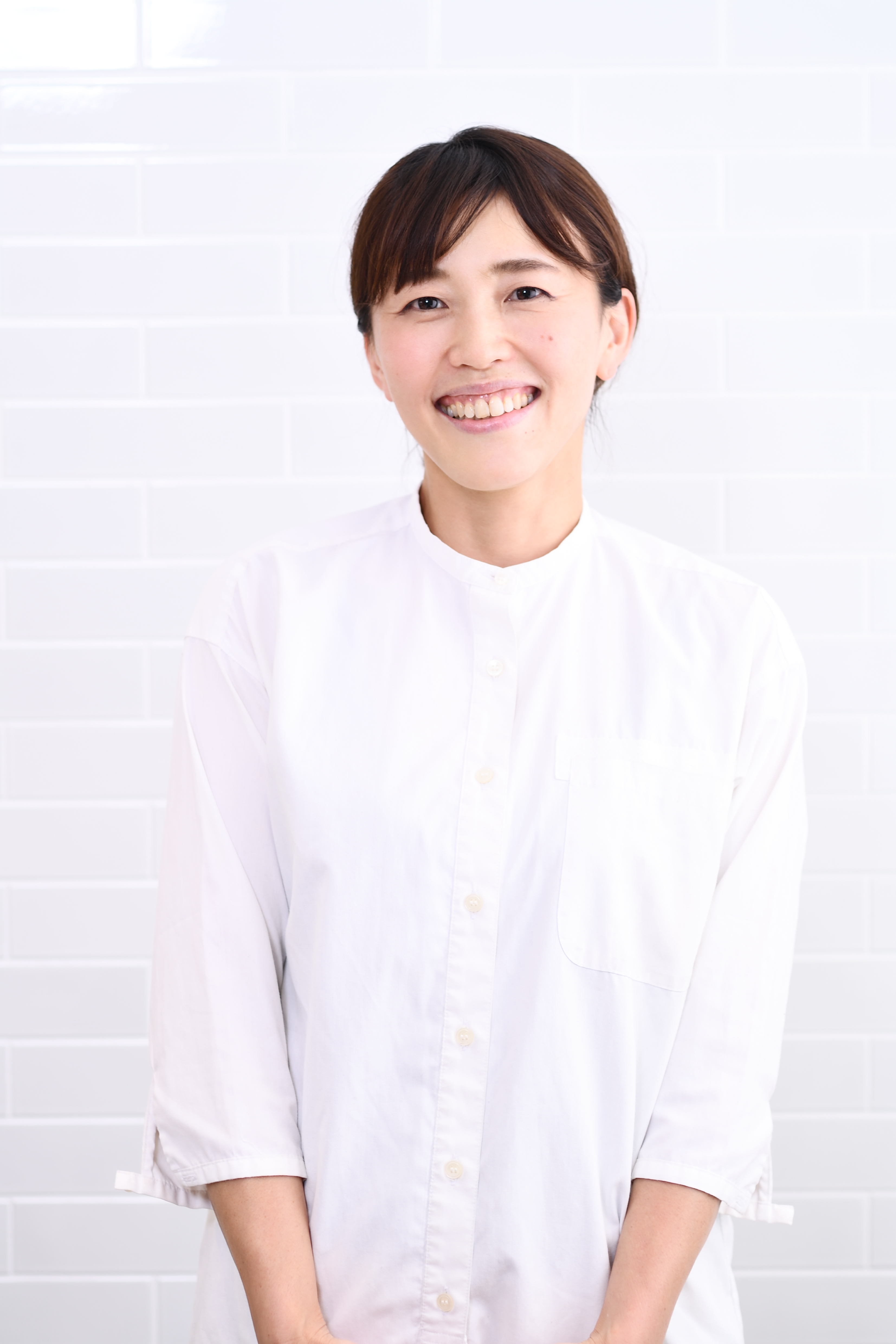 Born in Kyoto in 1977. After graduating from university, he worked as an interpreter overseas and returned to Japan to move into the world of eating and drinking. Participated in the launch staff of the Spanish restaurant "Restaurant Sant Pau" in Tokyo and served as a chef pastry chef. After that, he was involved in the launch of patisserie and cafes and became independent. In 2010, the sweets and parfait shop "BIEN-STRUCTTRE PÂTISSERIE" was opened, and in 2017, the gelato and bake shop "FLOTO" was opened. Sweets that take advantage of the characteristics of the ingredients are gaining popularity.
Comment from Maiko Baba <br /> Sweet and sour and rich grapes are a fruit of grace that represents autumn. We have created a variety of fruit courses that bring out the deliciousness of grapes with different personalities depending on the variety.
About Beauty Connection Fruits Salon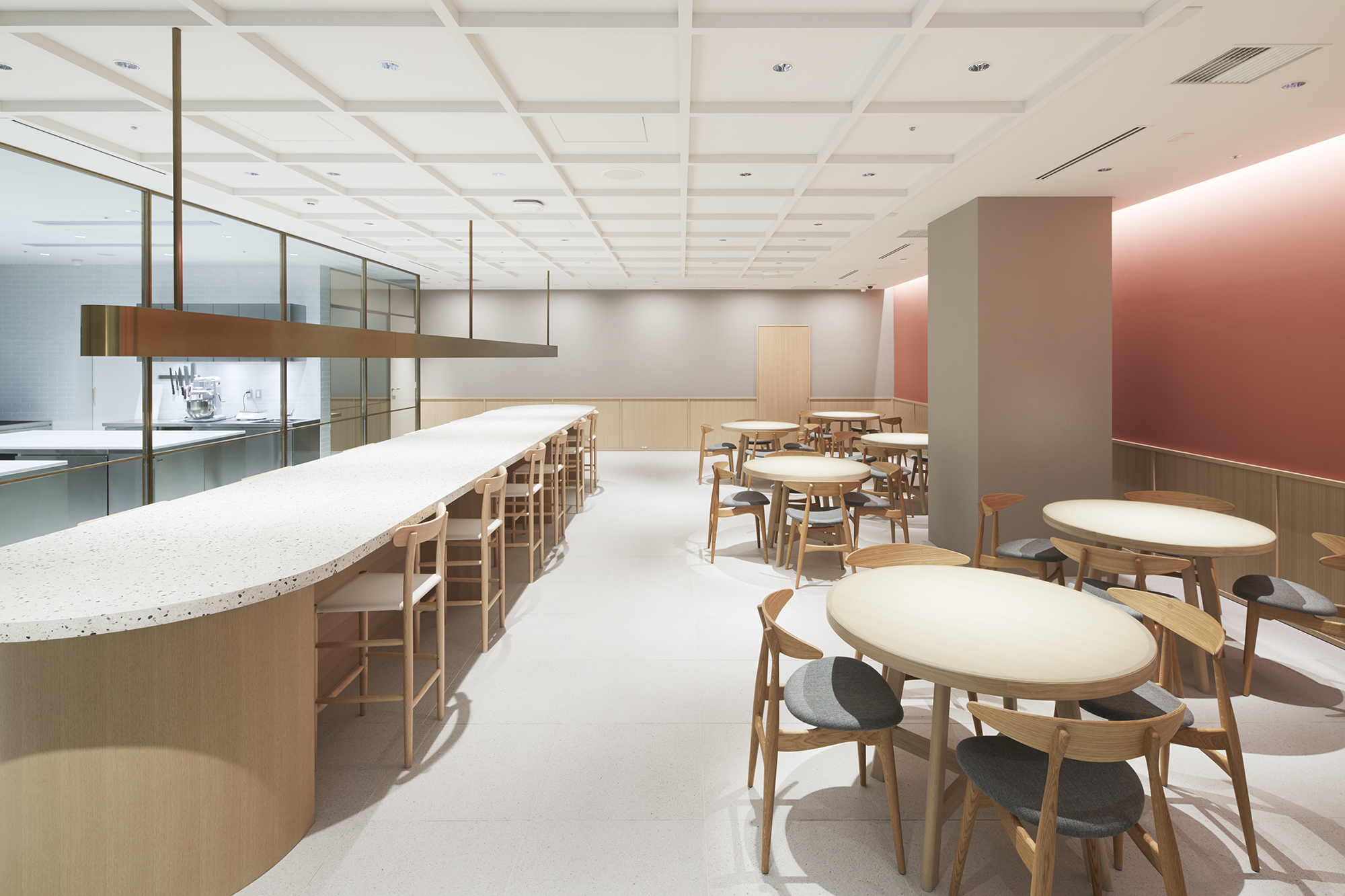 Opened in November 2019, "Beauty Connection Ginza" is a beauty complex consisting of four floors: "beauty equipment / cosmetics", "food / drinks", "beauty medicine", and "hairstyles". Beauty Connection Ginza 2F "Fruit Salon" is a fruit course specialty store that attracts attention with a new sensation that you can enjoy nutritious seasonal fruits in a "full course" with the concept of "cleaning from the inside". The recipe is supervised by Maiko Baba, the owner and patisserie of Yoyogi Uehara's popular patisserie "BIEN-STRUCTTRE PÂTISSERIE". You can enjoy it in a relaxed space.
* About our new coronavirus infection prevention measures *
https://www.beauty-connection.jp/news/2020/05/26/business-resumption_0601/
・ Customers who come to the store are requested to measure the temperature and disinfect their hands when entering the store.
・ All staff are required to wash their hands, gargle, disinfect their hands, and wear masks in the salon.
・ The layout is such that the distance from other groups is 2 meters or more so that customers do not sit face-to-face. In addition, for stores that require advance reservations, we limit the number of reservations from normal times to ensure a thorough social distance.
・ At stores, wear masks and face guards properly and thoroughly wash your hands frequently and appropriately.・ We will thoroughly clean the kitchen's cooking equipment and utensils with kitchen detergent, and thoroughly implement general hygiene management, such as hand washing before and after work.
Store overview
Name: Beauty Connection Ginza Fruits Salon (Beauty Connection Ginza Fruits Salon)
Residence: GINZA gCUBE 2F, 7-9-15 Ginza, Chuo-ku, Tokyo 104-0061
Business hours: 11: 00-20: 00
Regular holiday: Tuesday Phone number: 03-6263-8392
Official HP: https://www.beauty-connection.jp/fruits/
==================================
About MTG Co., Ltd.
MTG is a "brand development company" that creates innovative brands by fusing the four factors of creation, technology, branding and marketing. In addition to in-house development, we are engaged in industry-government-academia joint research with universities and joint development with other companies, developing business in the area of BEAUTY / WELLNESS, and transmitting the JAPAN brand that continues to impress our customers to the world. .. Representative brands are "ReFa", "MDNA SKIN", "SIXPAD" and "NEW PEACE".
MTG Corporate Site: https://www.mtg.gr.jp/
==================================