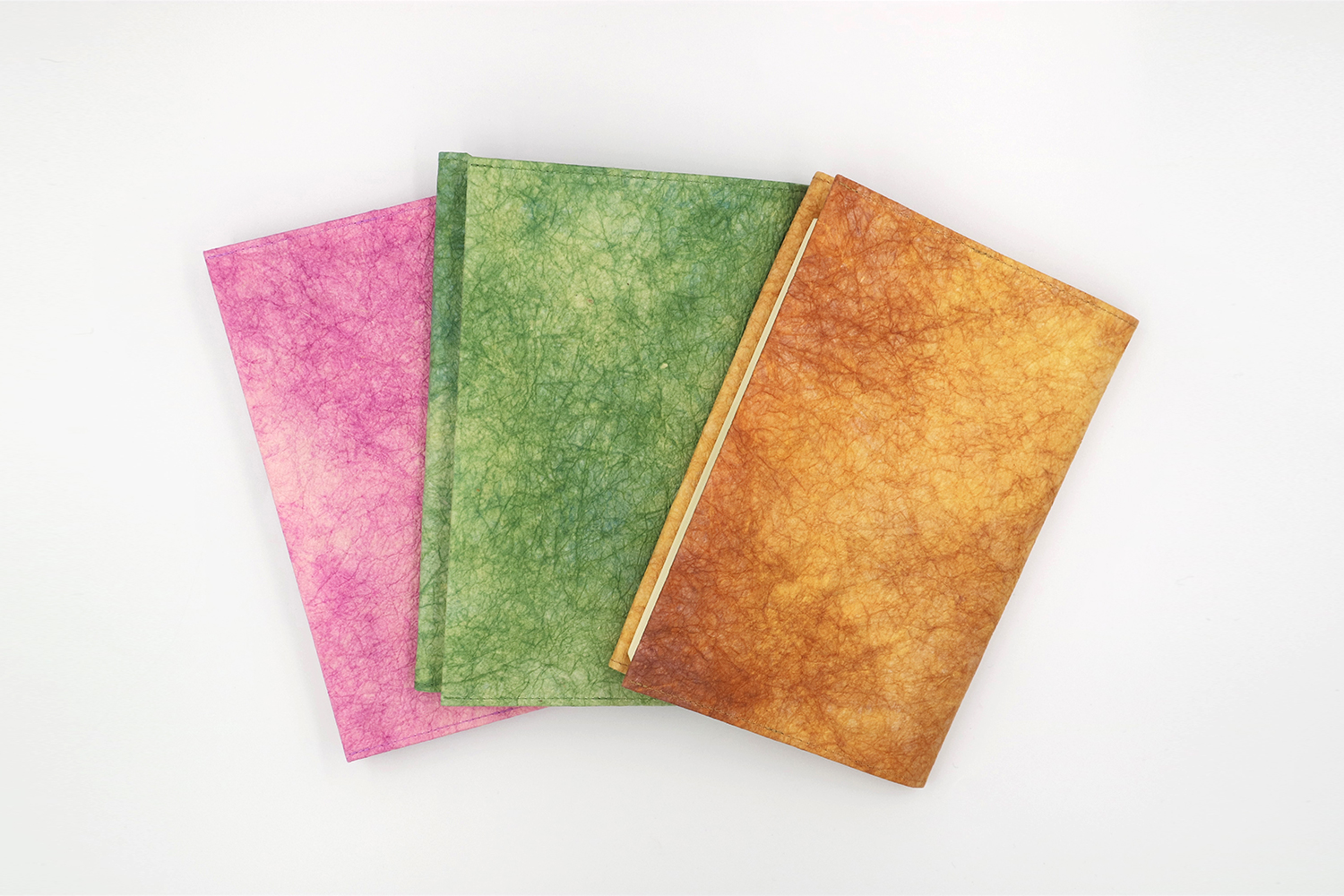 Newly released are all three colors using Edo color ink limited to Ginza Tsutaya Bookstore
Ginza Tsutaya Bookstore (GINZA SIX 6F, Chuo-ku, Tokyo) will sell "Wagashi Book Cover: Japanese Sweets Color in Edo" in collaboration with Maruwa Co., Ltd., a long-established store of Echizen Japanese paper made in Fukui Prefecture on September 14 ( It will be on sale from Monday). Limited sale only at Ginza Tsutaya Bookstore, advance reservations will start from September 3 (Thursday) at the online store.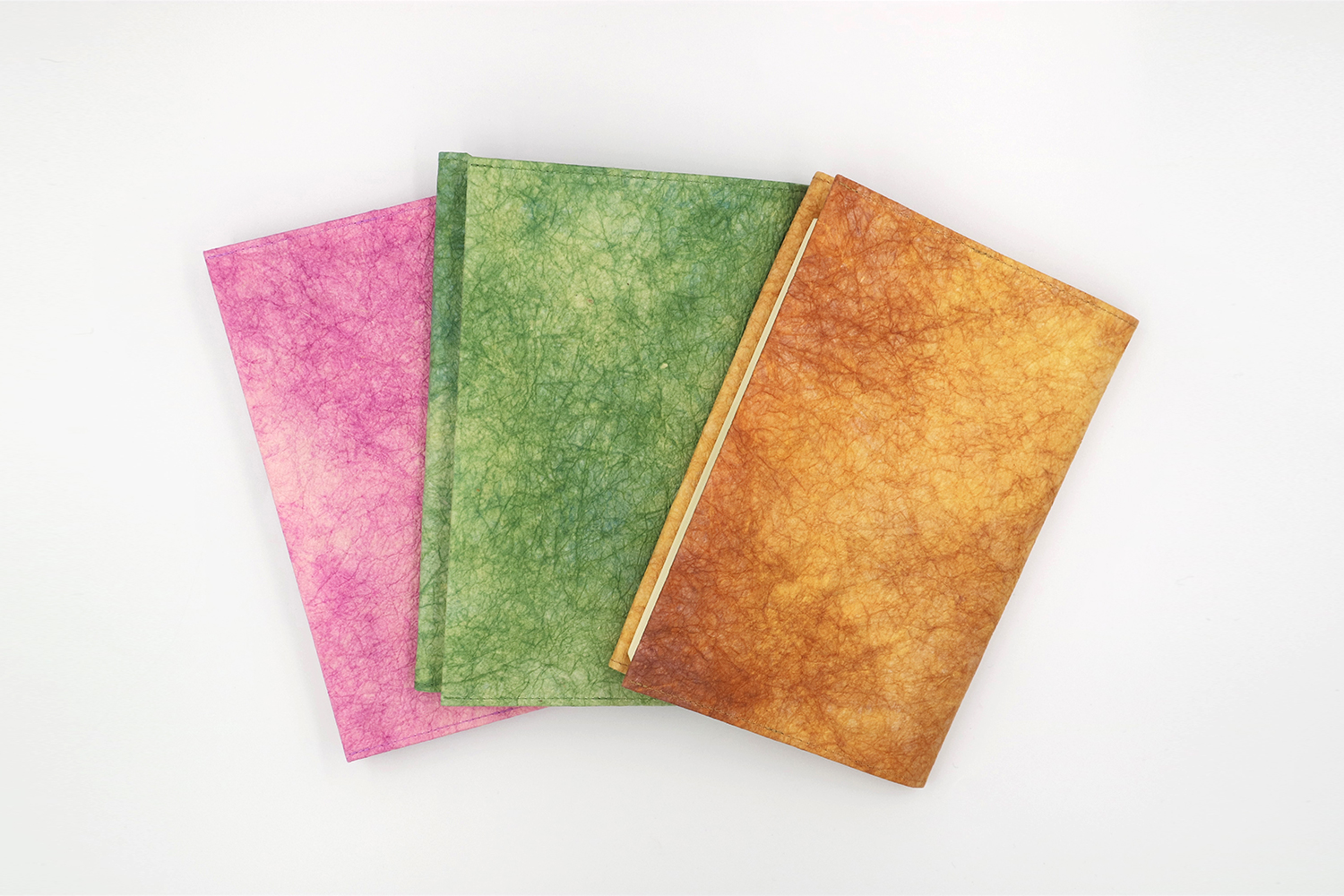 What is a Japanese paper book cover?
Japanese paper was once used in every scene of life in Japan. Japanese paper has been used as an indispensable item in daily life as an envelope, wall material, and shoji screen.
Unfortunately, in modern times, there are very few opportunities to come into contact with Japanese paper. Under such circumstances, from two years ago, Ginza Tsutaya Bookstore wanted to collaborate with a long-established Japanese paper maker and increase opportunities to enjoy incorporating Japanese paper into modern life, and together with Maruwa Co., Ltd. in the planning of Ginza Tsutaya Bookstore. We have developed "Washi book cover".
The most distinctive feature of the Japanese paper book cover is the gentle color that makes use of Maruwa's original Japanese paper dyeing technology. The delicate shades carefully dyed by the craftsmen create a higher-grade atmosphere. In addition, each book cover has a different color depending on the cutting position, and all are unique.
---
---
In addition, using Maruwa's original superhydrophobic paper, it repels water while retaining the original texture of Japanese paper, achieving strong durability.
Introduction of new colors <Japanese sweets color in Edo>
The new Japanese paper book cover was carefully dyed using the three colors of the Ginza Tsutaya bookstore limited stationery "Edo color ink 4th, Edo Japanese sweets color" released in May. The soft Japanese hue of "Edo color ink" leads reading time to a higher quality time.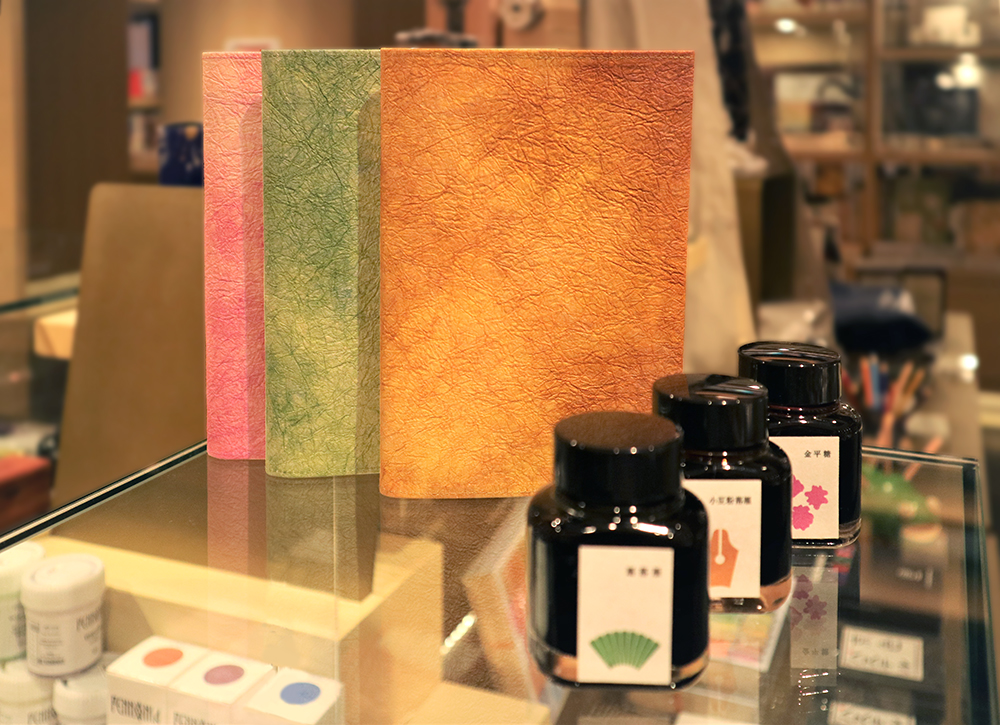 Left: Edo Japanese sweets color Konpeito (pink)
Center: Edo Japanese sweets color fan rakugan (green)
Right: Edo Japanese sweets color Azuki powder Rakugan (yellow)
About Edo color ink
https://store.tsite.jp/ginza/blog/stationery/13924-1621330416.html
Product details / How to purchase
Product name: Ginza Tsutaya Bookstore Limited "Washi Book Cover Edo Japanese Sweets Color"
Color: Konpeito, fan rakugan, red bean powder rakugan, all 3 colors Available size: Bunko size Price: 5,800 yen each (+ tax)
Material: Outer material: Japanese paper, Lining: Recycled polyester
<Purchase method>
Sold at stores and online shops
Release date: September 14th (Monday) ~
Advance reservation: September 3rd (Thursday) -Reception at online store Special page: https://store.tsite.jp/ginza/blog/stationery/15651-1151270831.html
Ginza Tsutaya Bookstore-Stationery / Miscellaneous Goods-
Proposing writing instruments and objects as art pieces
We are pursuing the creation of sales floors that convey beautiful writing instruments and objects collected from all over the world and the wonderful manufacturing of Japan. In particular, while inheriting traditional techniques, we have adopted contemporary designs and are focusing on the crafts of craftsmen who are taking on new challenges. We also have a large selection of products limited to Ginza Tsutaya Bookstore, so please stop by to find souvenirs from Tokyo Ginza.
store information
Ginza Tsutaya Bookstore
Address: 6-10-1, Ginza, Chuo-ku, Tokyo 104-0061 GINZA SIX 6F
Phone number: 03-3575-7755
Business hours: Please check the store homepage.
Homepage: https://store.tsite.jp/ginza/
Facebook: https://www.facebook.com/GINZA.TSUTAYABOOKS/?ref=bookmarks
Twitter: https://twitter.com/GINZA_TSUTAYA
Instagram: https://www.instagram.com/ginza_tsutayabooks/