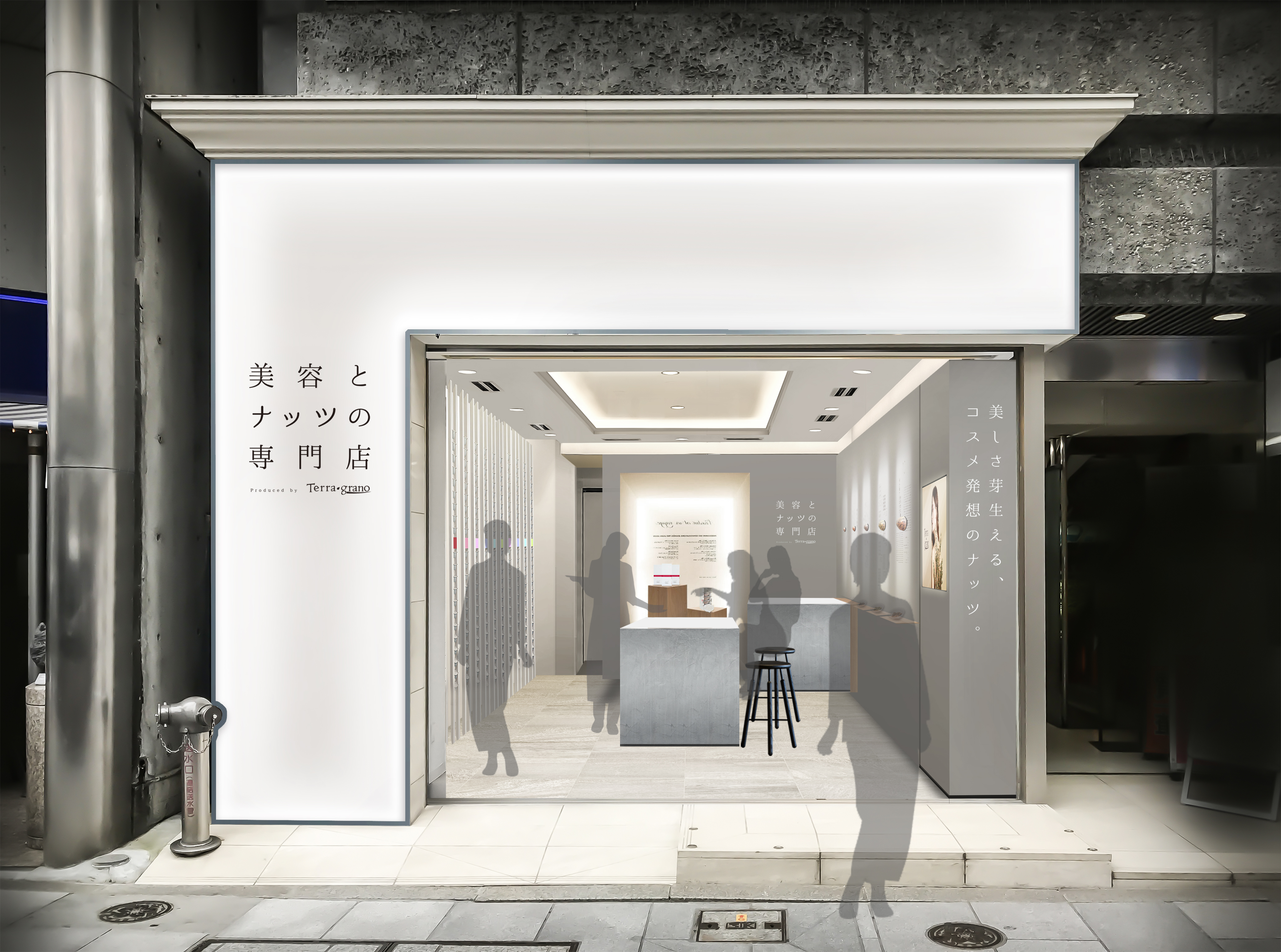 Registered dietitian proposes "personalized nuts" that suits each individual September 17th (Thursday) -September 27th (Sunday) Open for a limited time
Toyo Nut Foods Co., Ltd. (Headquarters: Higashinada-ku, Kobe, President: Hiroto Nakajima), the first nut maker in Japan, will be available for a limited time from September 17th (Thursday) to September 27th (Sunday), 2020. So, we will open "Beauty and Nuts Specialty Store produced by Terra grano" (URL: https://event.terragrano.jp/ ) in Ginza.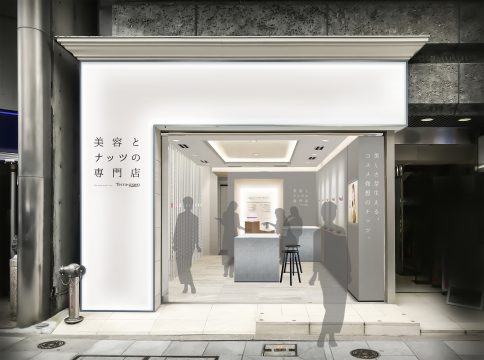 "Beauty and nuts specialty store produced by Terra grano" is a concept shop that expresses the concept of "Terra grano", "I want to be more beautiful when I'm busy."
Inside the store, which is designed like a cosmetics shop, we have 16 kinds of nuts containing nutrients that can be expected to have a beauty effect. In addition, during the four consecutive holidays from September 19th (Sat) to September 22nd (Tuesday) by appointment, the registered dietitian of the staff will "personalize" according to the eating habits and lifestyle based on the hearing from the customer. I would like to introduce "Nuts".
This store is supervised by three experts who pursue beauty in various fields. In addition to selling nuts, we will give advice on beauty from each perspective and introduce approaches to beauty that can be done with nuts. Please come to the "Beauty and Nuts Specialty Store" for a limited time.
◆ Store information <br /> Store name: Beauty and nuts specialty store produced by Terra grano (URL: https://event.terragrano.jp/ )
Residence: ZeroBaseLabsGINZA 4-chome crossing (under the Toyo Nut food sign)
5-7-1, Ginza, Chuo-ku, Tokyo Phone number: 090-8448-9526
Business period: September 17, 2020 (Thursday) -September 27, 2020 (Sunday)
Business hours: 11: 30-19: 30
Store closed: No regular holidays * Business hours are subject to change.
[Complete reservation system] Counseling recommended nuts
For a limited time from September 19th (Sat) to September 22nd (Tue), a registered dietitian will counsel you on recommended nuts according to your eating habits, lifestyle, mood and taste at that time.
---
---
・ Time required: Approximately 15 minutes per person ・ Counseling is a complete reservation system ・ Please contact the reservation reception desk for reservations and availability confirmation * All counseling reservations can be made by phone only at the "reservation reception desk" It will be the reception desk of
<Reservation reception desk>
Phone number: 090-8448-9526
Business period: September 15th (Tuesday) -September 22nd (Tuesday)
Business hours: 11: 30-19: 30 (Weekdays / holidays) * Reception is open until 15:00 on the 22nd. ・ Please tell the reception staff ① your name ② desired date and time of your visit ③ contact number that you can contact on the day.
A nut brand for women born from Toyo Nut Foods
Until now, we have not only manufactured and sold nuts, but also digitized the taste and texture of nuts, functionality such as nutritional value, and the "deliciousness" defined by our company, and are new to meet the needs and scenes of our customers. We have been developing nuts.
Utilizing the "nut data" accumulated so far, in order to respond to the voice of busy women who are conscious of "beauty" and "health", "I want to be beautiful if I eat anyway", I am beautiful with daily snacks even when I am busy "Terra grano" was born with the aim of becoming nuts.
The new product "Sprouted Almond with ACE" released in the spring of this year is the world's first product in which almonds rich in vitamin E are sprouted with beauty vinegar containing vitamins A and C based on pomegranate vinegar. It is delicious and easy to take vitamins A, C, and E, and has been well received by many beauty-conscious women.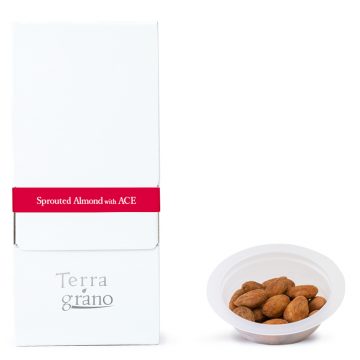 ◆ Brand information <br /> Terra grano, a nut with a cosmetic idea that supports busy women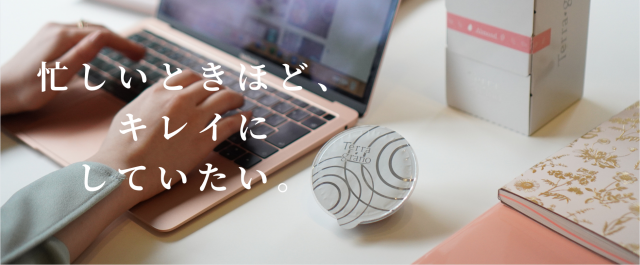 I have to live a busy life every day and spend time slowly eating, "I want to eat a body-friendly meal", "I want to do inner care for beauty easily", "I don't want to get fat, but I want to eat …" In response to the needs of women who want to be beautiful with such troubles, while considering "one day's nutritional supplement necessary for women's health and beauty", we aim to "become even more beautiful if you eat nuts anyway" We have developed this Terra grano. These nuts are perfect for women who want to be beautiful with their daily snacks even when they are busy.
◆ Beauty expert comments
Kazumi Matsuo <br /> President of BELTHY Co., Ltd./Registered dietitian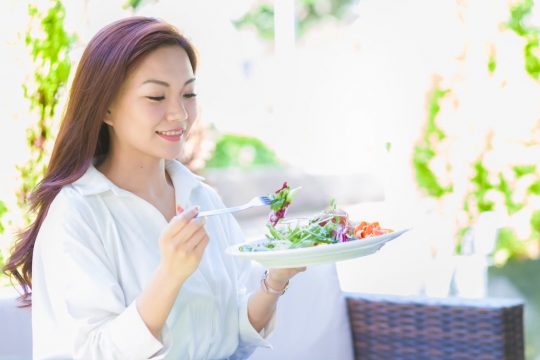 Under the theme of "Belthy (Beauty & Healthy)", he is involved in various activities related to food such as Miss Universe and other beauty pageant participants, dietary guidance in corporate training, restaurant recipe development and supplement development, event planning and management, and column writing. ..
Currently pursuing beauty from the inside, he is active as an expert in inner beauty.
"Nuts are a food that can get a lot of nutrients that are good for beauty, so I recommend it for nutritional guidance such as Miss Universe. Usually, when I hear oil, I have a negative image, but nuts contain a lot of oil that should be taken. I think it is a very effective food for making beautiful skin because it is rich in vitamins and minerals. For example, vitamin E contained in almonds has a strong antioxidant effect, so it is a food for the body. It removes active oxygen and helps prevent stains and wrinkles on the skin. Also, if it is a walnut, it contains a lot of omega 3 among nuts, and it is a nutrient necessary for dieting and making beautiful skin. Busy people However, snacking can easily get the nutrients needed for beauty, so it is recommended to start with snacking. "
Satomi Toda
President of PETAGO Stock Company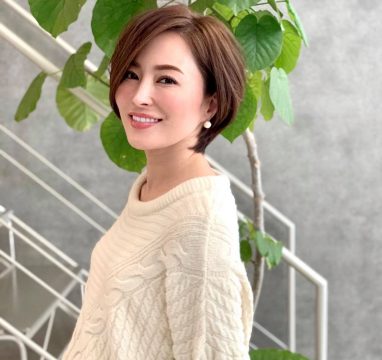 Debuted as a model at the age of 15. Meet many beauty-supporting workers and learn that true beauty is based on a healthy mind and body.
Learned internal beauty and dermatology, and was involved in cosmetic product planning.
In order to realize a society where women can shine, and also because he wants to show his potential, he established PETAGO Co., Ltd. and serves as the representative.
"From the time of birth, women are influenced by female hormones and evolve into a new body that becomes a vessel of life, and their bodies are changing every day. Because women's bodies are made so delicately, their own It is necessary to understand the body and think about lifestyle and nutrition as a set. As a manager and a mom, I am busy with balancing work and child-rearing, but nuts are among them. It is an item that cannot be done.
You can get the nutrients necessary for beauty while filling your stomach, and in the case of Terra grano, you can eat it without feeling guilty because it is divided into the necessary amount per day. I don't usually eat sweets, so I eat nuts as a snack. It's a nut made for women, so it's also recommended for busy moms. "
Mika Takemoto <br /> President of DREAT Creation Co., Ltd.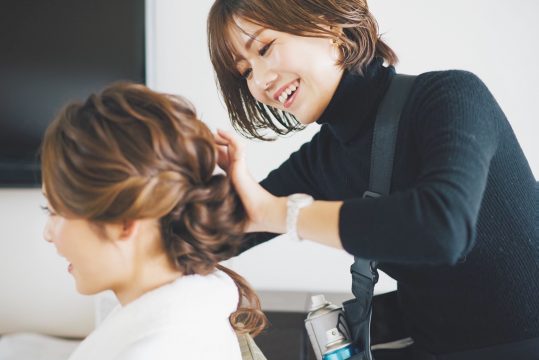 Joined a famous hair salon. Later, he decided to switch to hair and makeup in order to pursue the appeal of beauty. In 2014, he became independent as a freelancer, and expanded his range to include beauty instructors, beauty planning design, and supervision, including beauty advertising and hair and makeup for Japan's largest fashion show. After that, he encountered the charm of weddings and established DREAT Creation Co., Ltd.
In 2018, he will launch a bridal hair and makeup team "MY DRESSER Bridal".
"I'm usually busy with work, especially when I'm doing hair and makeup, and I often can't eat. If I'm not conscious of anything, I tend to eat snacks and other high-sugar foods, but nuts are also nutritious. It's expensive and it's one of the beauty foods, so it's an important item as a snack. Also, when I'm doing bridal work, I naturally have more opportunities to communicate with the bride, but everyone is on a diet for the day. I'm brushing my skin. Among them, I'm particular about dietary restrictions, but I definitely recommend nuts that can be eaten without feeling guilty and are good for beauty.
Of course, I keep nuts in my salon and eat them myself, but I am very pleased to give them as gifts to the brides who visited. "
<Prevention of spread of new coronavirus infection>
〇About facility measures
Regularly disinfect items that customers and staff frequently touch, such as tables and chairs. A vinyl sheet will be installed at the counseling counter.
〇About staff measures
The staff will wear masks and face shields to serve customers.
The staff will measure the temperature before and during work, and those who are in poor physical condition will not work.
The staff also frequently wash hands, gargle, and disinfect hands.
〇 In order to protect the safety and security of visitors, we have established the following admission rules.
・ Please refrain from visiting if you have had a fever or cold within the past 2 weeks, have taken medication, or have visited overseas.
・ Please refrain from visiting if you have symptoms such as fever, cough, general pain, or if you are worried about your physical condition.
・ Those who are not wearing masks are not allowed to enter.
・ Temperature is measured when entering the facility. Those with a temperature of 37.5 degrees or higher are not allowed to enter for any reason.
・ Please be sure to disinfect your hands before entering the venue.
・ The number of visitors is limited so that social distance (physical distance) can be secured in the facility. Please note that you may have to wait for admission. Disinfectants are available in various places. Please disinfect your hands diligently.
◆ Terra grano official website
https://terragrano.jp/
◆ Inquiries about products <br /> Toyo Nut Foods Co., Ltd.
Terra grano
30 Fukaehamamachi, Higashinada-ku, Kobe 658-0023
Email: e-design@toyonut.co.jp (Responsible: Otsuyama)