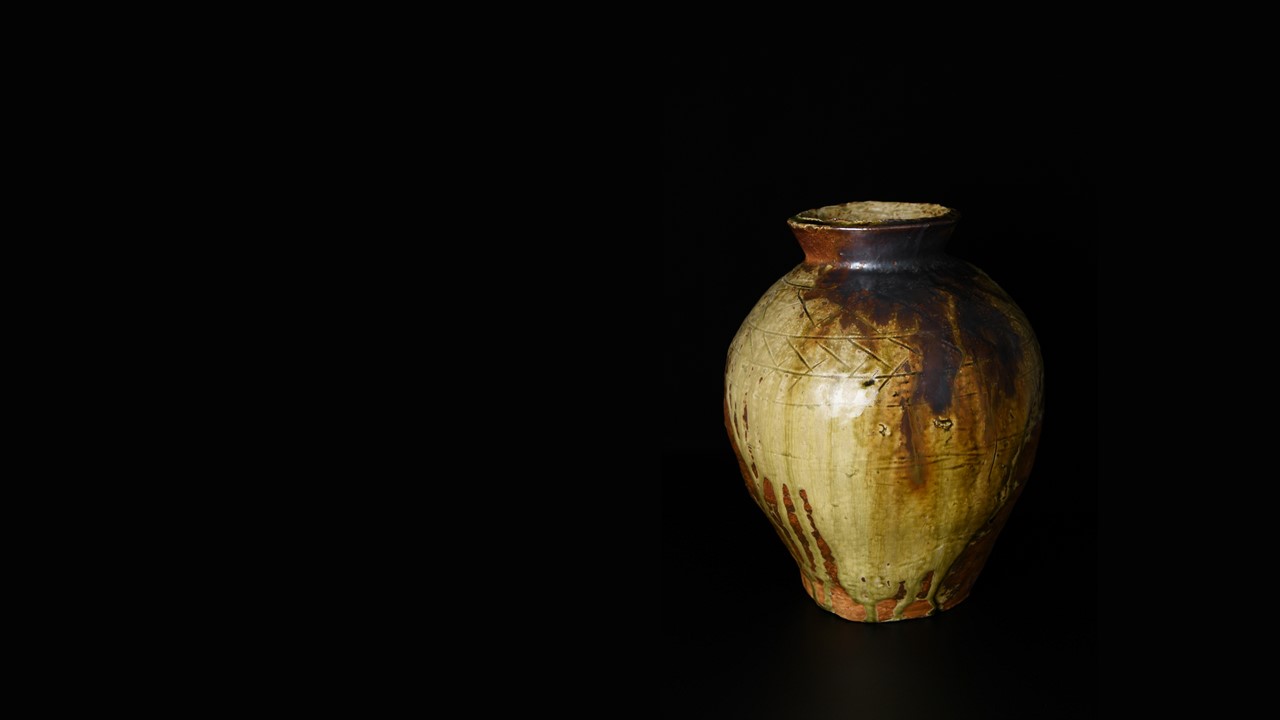 We propose a collection of over 80 items.
Ginza Tsutaya Bookstore will hold an exhibition "Kitaoji Rosanjin Exhibition" by artist Kitaoji Rosanjin at the central event space GINZA ATRIUM from November 2nd (Monday) to November 10th (Tuesday), with more than 80 works. We propose a collection.
In addition, as a new initiative, "Rosanjin / 3D Online Viewing" will be held from November 4th (Wednesday) to November 30th (Monday). About 50 items from this collection can be viewed online for longer than the over-the-counter exhibition period.
Exhibition overview
---
---
At Ginza Tsutaya Bookstore, which proposes "living with art," we are holding a close-up exhibition of artist Kitaoji Rosanjin. This time, we will collect more than 80 works and make proposals.
You may have heard the name of Rosanjin Kitaoji, who is famous in the world of pottery and calligraphy, somewhere. Born in Kyoto in 1883, Lushanjin is said to have come up with the idea of ​​pursuing "beauty" based on his childhood experience of seeing the azaleas of Kamigamo Shrine in Kyoto blooming.
He is familiar with a wide range of fields and has a strong presence not only in the field of pottery but also in the world of food and calligraphy.
Today, the types of information and the means and speed of communication have improved, and all kinds of information can be easily obtained. How many moments do you think you can feel "beauty" in your daily life? ..
Rosanjin is known as a person who pursued the existence of "beauty" in everyday life. I hope it will be an opportunity to stop and feel how we, who live in the present age, face beauty in our daily lives.
Rosanjin / 3D online viewing
This time, as a new initiative, "Rosanjin / 3D Online Viewing" will be held from November 4th (Wednesday). Enjoy the vivid and beautiful showroom using 4K technology with 3D online viewing of the exhibition in real space.
"Rosanjin / 3D Online Viewing"
Date: November 4, 2020 (Wednesday) PM 12: 00-November 30 (Monday)
URL: We will inform you on the special page at a later date.
https://store.tsite.jp/ginza/blog/art/16656-1155181022.html
Organizer: Ginza Tsutaya Bookstore Cooperation: ARCHI HATCH
Sale: The work can be purchased until November 30th even after the exhibition in the store is over.
* Even if it is on 3D online viewing, it may have been sold.
Inquiries: You can also contact us by phone or from within 3D Online Viewing on the WEB.
Phone: 03-3575-7755 (10: 30-20: 30)
About the writer
Kitaoji Rosanjin (Kitaoji Rosanjin)
Born in 1883 as the second son of a company house at Kamigamo Shrine in Kyoto. Real name, Fusajiro. Immediately after birth, he was sent to a foster child and moved around. While interacting with wealthy people, while absorbing knowledge of antiques and antiques, he self-taught and left a unique footprint in a wide range of arts such as calligraphy, seal carving, and ceramics. Established "Gourmet Club" and "Hoshioka Saryo". Explore the culinary path. Died in 1959 in Kamakura (77 years old)
About the sale of works
The works are sold at the store. We also accept inquiries by phone.
* Some works are on display at the store, not all works.
* Please contact us for details.
Exhibition overview
"Kitaoji Rosanjin Exhibition"
Session: November 2, 2020 (Monday) -November 10, 2020 (Tuesday) * The session is subject to change.
Hours: Please check the store website for business hours.
Location: Ginza Tsutaya Bookstore GINZA ATRIUM (event space)
Admission: Free Organizer: Ginza Tsutaya Bookstore Cooperation: Ginza Kuroda Toen Phone: 03-3575-7755
Special page: https://store.tsite.jp/ginza/blog/art/16656-1155181022.html
store information
Ginza Tsutaya Bookstore
Ginza Tsutaya Bookstore connects art, Japanese culture and living through books, and proposes "living with art".
A book floor where you can meet art books collected from all over the world, and a cafe where you can read back numbers of auction catalogs and art magazines. A stationery floor where you can find swords and Japanese art corners that collect the best of traditional crafts, and fountain pens and inks original to Ginza Tsutaya Bookstore. In addition, we have prepared a space where visitors can enjoy art as they wish, such as the atrium gallery where you can experience events and exhibitions.
Address: 6-10-1, Ginza, Chuo-ku, Tokyo 104-0061 GINZA SIX 6F
Phone number: 03-3575-7755
Business hours: Please check the website.
Homepage: https://store.tsite.jp/ginza/
Facebook: https://www.facebook.com/GINZA.TSUTAYABOOKS/?ref=bookmarks
Twitter: https://twitter.com/GINZA_TSUTAYA
Instagram: https://www.instagram.com/ginza_tsutayabooks/