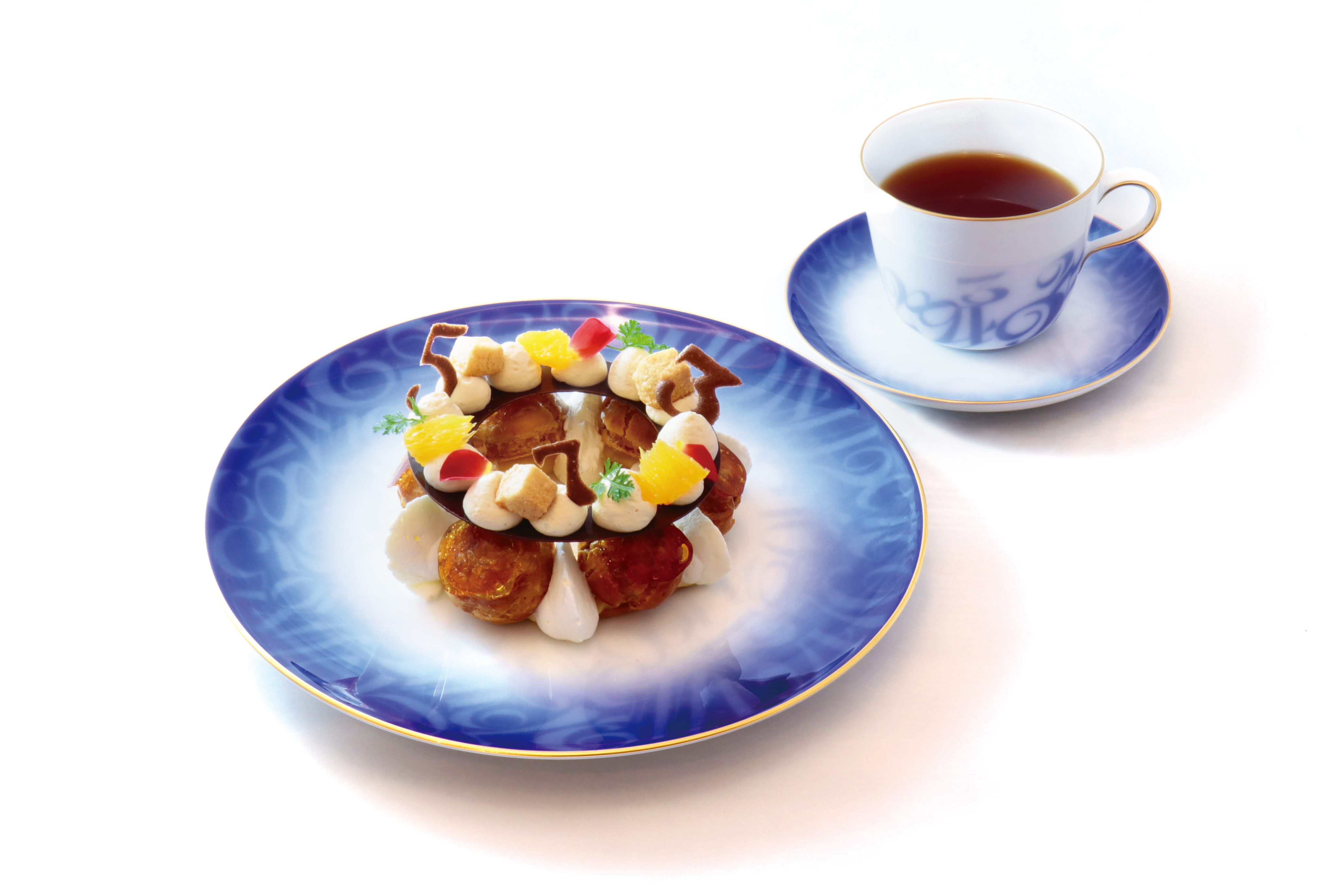 It will be available from November 18th (Wednesday) to December 1st (Tuesday).
Swiss luxury mechanical watch maker FRANCK MULLER will offer a limited collaboration dessert on the Hachette of "FRANCK MULLER FUTURE FORM" that proposes a living space at the French & dessert cafe "Bon Bonheur" on the 4th floor of Ginza Mitsukoshi. ..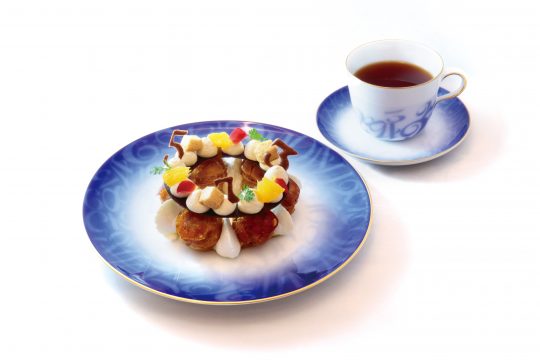 [BON BONHEUR x FRANCK MULLER]
---
---
With the theme of Bonbonur's "French dessert" and Franck Muller's "clock", we have created an original Hachette dessert for this collaboration.
The base was a gateau called "Saint Honoré", which has long been loved by French sweets.
Caramelized cream puffs were arranged in a clock shape and placed on a Franck Muller plate. Sprinkled with twill (lightly baked cookie dough) that imitates Franck Muller's identity, the French dessert and Franck Muller's worldview are fused to create a whole dish that you can enjoy both watching and eating. We are here.
From the FRANCK MULLER FUTURE FORM morning series "Le Grand Bleu", enjoy coffee or tea with the same "Le Grand Bleu" morning cup and saucer, along with the original dessert on a 23 cm plate with an impressive deep and soft blue color. I will provide it.
FRANCK MULLER, who was touted as the "philosopher of time," pondered the "flow of time" and pursued the idea of ​​spending a happy time irreplaceable.
Please enjoy this limited-time original desale with beautiful tableware that expresses the values ​​of such times.
"L'Heure Bleue"
Offer period: From Wednesday, November 18th to Tuesday, December 1st Price: 1,800 yen + tax * We will serve it with coffee or tea.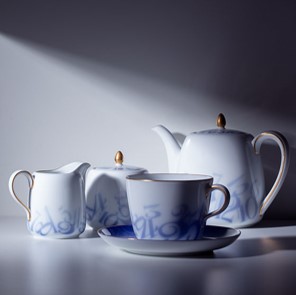 ■ Le Grand Bleu by FRANCK MULLER FUTURE FORM ■
"FRANCK MULLER FUTURE FORM" that proposes a living space that includes the world view of FRANCK MULLER
From such FRANCK MULLER FUTURE FORM, the morning series [Le Grand Bleu] that expresses the Byzantine numbers, which can be said to be synonymous with FRANCK MULLER, with beautiful blue gradation.
The sky and the sea have been familiar to people since ancient times. However, I couldn't pick up the blue of the sky and the sea, and eventually blue became a longing for people.
The blue of the sky and the blue of the sea that change their expressions over time.
The gradation of Byzantine numbers expresses the ever-changing "blue" of the sky and sea with a technique called Oka-dyeing.
Produced by Okura Art China, a world-class ceramic manufacturer in Japan.
The beautiful white of white porcelain that they have been particular about in the long history of 100 years. Cobalt paint fused with the glaze on the pure white skin to create deep, pale and soft blue Byzantine numbers.
The lineup includes morning cups and saucers, 23 cm plates, versatile porridge bowls for fruits, yogurt, cereals, pots, sugar, and creamers.
For breakfast or brunch on a day when you can spend a relaxing time away from the hectic daily life, please spend a calm and relaxing time with the morning series [Le Grand Bleu] of FRANCK MULLER FUTURE FORM.
■ BON BONHEUR / BON BONHEUR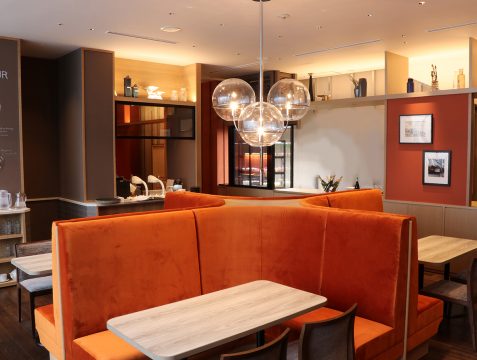 Ginza is a city where top brands from all over the world gather.
Bonbonur has a store on the 4th floor of Ginza Mitsukoshi, the center of Ginza.
Enjoy authentic French-based meals and beautiful Hachette desserts in an open space with light like a French cafe.
After shopping in Ginza, spend a relaxing time at Bonbonur with carefully selected coffee and tea.
Store information Ginza Mitsukoshi 4th floor "BON BONHEUR"
4-6-16 Ginza, Chuo-ku, Tokyo 104-8212
HP: http://www.bonbonheur.jp/
Instagram: https://www.instagram.com/bonbonheur_ginza/
Facebook: https://www.facebook.com/Bon-Bonheur-311841126082105/