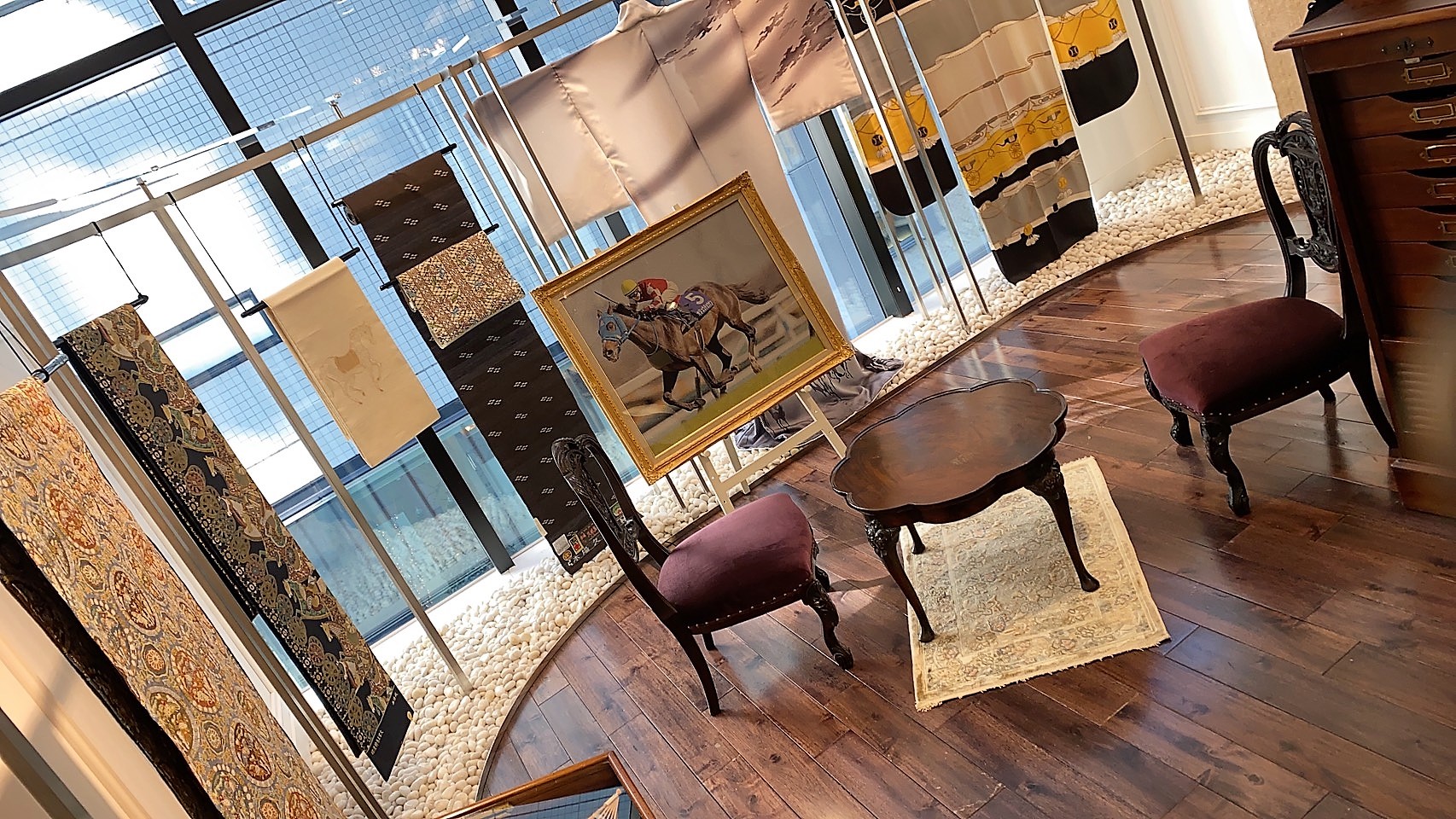 Also posted on "Pacalla", a web service that connects fans and ranches
On December 5, 2020, Iwakiya Co., Ltd., which handles the kimono business, pre-opened a store in Ginza, a riding club, in collaboration with horses and kimono shops.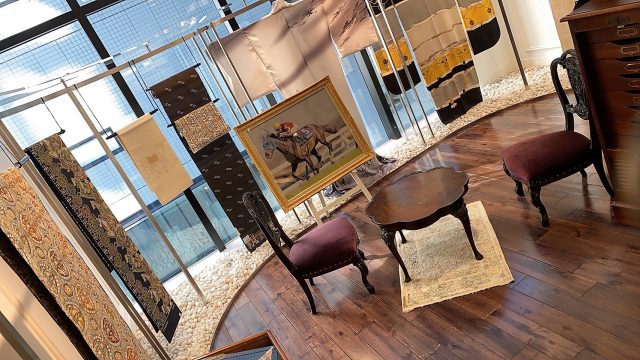 ---
---
[Background of opening a store in Riding Club Ginza]
Unfortunately, kimono is a sunshine industry. That is why Iwakiya has been aware that it is only one thing and that other companies are not doing it. The next president, Managing Director Gazuma, is a big fan of horses and has three horses, so he is particularly active in activities through horses, such as having local children come into contact with horses and helping Soma Nomaoi. I went there. During my activities, I met many people through horses. Under such circumstances, I had the opportunity to get to know Kei Morooka, the owner of the riding club Ginza, and with the kindness of Mr. Morooka, we opened this store.
[Overview of Ginza store]
Ginza Iwakiya Address: 2-5-19 Ginza, Chuo-ku, Tokyo Puzzle Ginza 3F
Phone number: 03-6264-4128
[Example of products handled]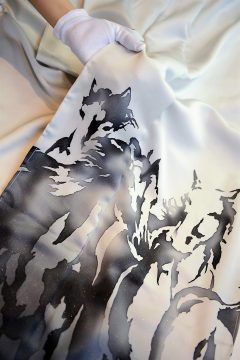 Kimono: 690,000 yen (plus tax)
A gem dyed on a horse's pattern by a technique called batik dyeing, in which wax is applied to the part that makes the best use of the color of the fabric itself.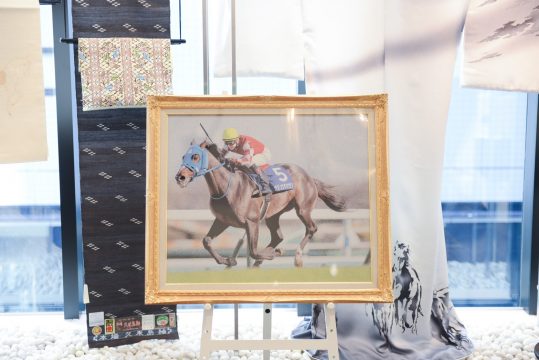 Picture woven with Nishijin-ori Weave a picture of your beloved horse with the delicate technique of Nishijin-ori. The photo is a picture of Oju Chosan donated to Bando Ranch, which is the only two in the world. If you look closely, you can see that it is finely woven with the thread of the kimono obi. It is displayed in the store, so please take a look.
[Future prospects]
We would like to make it a store like a horse-loving social gathering place where many people can easily stop by and talk about horses, instead of a kimono store with a high threshold.
[Posted on Web service Paraca]
On December 2, 2020, an article about opening a store in Ginza Riding Club Ginza was published in Pacalla, a web service that connects ranches and people. Please take a look here as well.
Pacalla | A particular kimono that colors horses. IWAKIYA, a long-established kimono store, opens in Ginza, a riding club!
https://pacalla.com/article/article-3053/
[What is Iwakiya Dry Goods Dealer]
Iwakiya Kimono store aims to create a store rooted in the community. The motto is "Iwakiya is a long-established store and not a long-established store." The entertaining customer service has been well received by many customers. We are always thinking about new things, creating value that other companies do not have, and aiming to be a 200-year-old company.
[Iwakiya Kimono store overview]
We have 5 stores, mainly Yokohama main store, Yamato store, Yokosuka store, Fujisawa store, Kamata store, Ginza store and Kanagawa prefecture.
【Company Profile】
Company name: Iwakiya Co., Ltd. Representative: Sakae Gazuma, President and CEO Location: 1-18-6 Tenno-cho, Hodogaya-ku, Yokohama-shi, Kanagawa
TEL: 045-331-7448
FAX: 045-331-1788
URL: https://www.iwakiya.net
E-Mail: iwakiya1@crocus.ocn.ne.jp
Business: Rental and sale of kimono such as furisode, hakama, tomesode, visiting clothes, and Shichigosan costumes.