■ Session: January 27th (Wednesday) -February 14th (Sunday) * Until 6:00 pm on the last day
■ Venue: Event venue on the 7th floor of the new building
The theme of "GINZA SWEETS COLLECTION 2021" to be held at this year's Ginza Mitsukoshi is "Love Letter". The chances of meeting loved ones have decreased … but I want to convey my feelings … Introducing "sweets" that give you a feeling instead of the "letter" that you give with such feelings.

Ginza Mitsukoshi Buyer One Push Sweets
I want to eat as many times as I want <MAISON CACAO>
This year's theme for <MAISON CACAO> is "EMOTIONAL". Eight emotions such as LOVE and RESPECT are expressed in each flavor, art package, poetry, and music. Please give your thoughts to your loved ones with chocolate, such as "With the love that you have for the person you admire."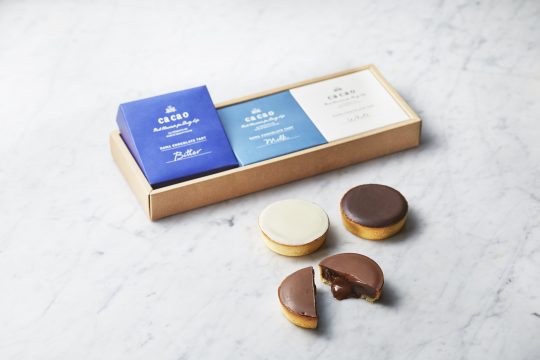 Assorted 3 types (milk, bitter, white) of rich raw chocolate tart that boasts a crispy, trolley, and crispy texture. A crispy, light and fragrant tart stuffed with fresh chocolate cream from Colombia. Achieves a melty texture by increasing the amount of water to the limit of hardening. You can enjoy the scent of cacao and the surprisingly fresh texture created by each flavor.
<MAISON CACAO> Rich raw chocolate tart 1,620 yen (Made in Japan / 3 pieces) * Limited to 30 sets a day
---
---
Glittering Bonbon <Chant d'Oise>
Mr. Taichi Murayama, a chef pastry chef who says he likes sweets with outstanding ingredients. When thinking about a single candy, the ideal candy is one that sticks to the recipe and composition to make the main ingredient the main character with a strong presence, and even if you close your eyes and eat it, you can immediately understand what kind of candy it is. It's a patisserie.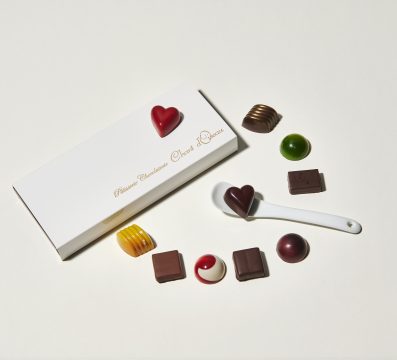 [Ginza Mitsukoshi first exhibition]
A bright bonbon chocolate with smooth ganache and fruit confiture. Contains 10 pieces of Chocolat Ole, Threes, Praline, Franboise, Lime Ginger, Santander, and Viole.
<Chant d'Oise> Bonbon Chocolat Set 2,651 yen (Made in Japan / 10 pieces)
Tokimek not only for the eyes but also for the scent <Venue limited> Freshly baked sweets
Ice cream-like visual "Liege-style freshly baked waffles"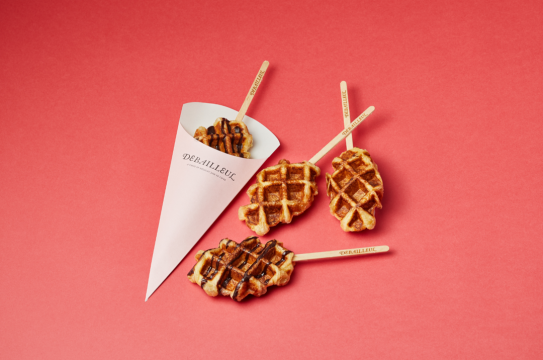 [Ginza Mitsukoshi first exhibition]
Using croissant dough imported directly from France, the surface is crispy and the waffle has a rich flavor with a rich fermented butter scent. It is a one-handed sweet that you can hold with one hand, and the pink sleeve with the DEBAILLEUL logo is so cute that you will want to take a picture.
<Debailleul> Liege-style waffle (chocolate) 321 yen (made in Japan / 1 piece)
"Canele au Chocolat" where you can enjoy various textures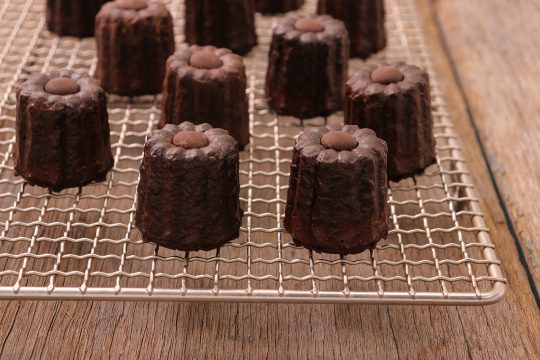 [Ginza Mitsukoshi Limited]
A limited-time canelé that traps the fragrant flavor of Belgian couverture chocolate. You can enjoy the rich chocolate flavor of rum on the crispy outside and the chewy inside texture. The center is topped with a slightly bitter chocolate.
<Noix de beurre> Canelé au Chocolat 249 yen (Made in Japan / 1 piece)
From authentic to health-conscious chocolates that are particular about the ingredients
A full-fledged chocolate specialty store that handles the selection, roasting, and all processes of cacao beans <Chocolatier Palet D'or>
[Ginza Mitsukoshi first exhibition]
A chocolate tree that handles everything from roasting to finishing, taking advantage of the characteristics of cacao production areas and varieties. The new 2021 is a coffret based on rosé champagne, with the gorgeous scent of champagne and the taste of homemade chocolate.
<Chocolatier Palet D'or> Coffret Champagne 2,376 yen (Made in Japan / 4 pieces)
Brand <Montserrat> that continues to challenge new expressions of materials such as organic and lactose-free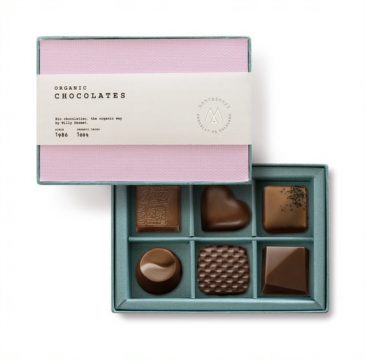 You can enjoy a variety of flavors such as fragrant hazelnut praline that is particular about roasting, apricot ganache that you can feel the original sweet and sour taste of apricot fruit, and creamy caramel salty with a powerful accent of Himalayan salt.
<Montserrat> Coffret Rila 1,998 yen (Made in Belgium / 6 pieces)
Feeling of traveling-directly imported chocolate-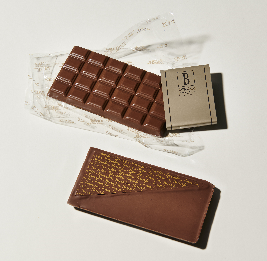 A tablet of the specialty president cake made in 1975. With a smooth Janduya.
<Bernacion> Tablet President Les 3,780 yen (Made in France / 1 sheet)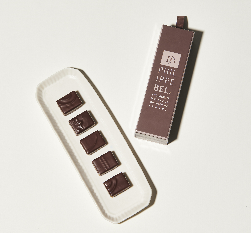 Two-layer tailoring with ganache in a rose-flavored jelly. Philip Bell's specialty.
<Philip Bell> Bowat Rose 3,456 yen (Made in France / 5 pieces)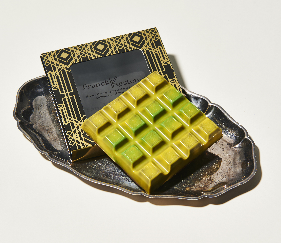 Two layers of noir ganache in the tablet and bergamot jelly on top.
<Frank Kästner> Tablet Bergamot 2,160 yen (Made in France / 1 sheet)
"GINZA SWEETS COLLECTION 2021" special site
https://www.mistore.jp/shopping/event/ginza_e/sweets_collection_51
* All images are images.
* Prices include tax.
* Admission may be restricted from the perspective of preventing the spread of coronavirus infection.
* Business days, business hours, scheduled events, etc. may change due to various circumstances.
For details, please check the Ginza Mitsukoshi website.
* The contents of this event may be changed or canceled due to circumstances. Please note.