Hibiya / Ginza area theater festival that has mobilized more than 3 million people in the past two times This year, Hibiya / Ginza will disseminate the appeal of theater to the world through a real x online hybrid.
From April 29th (Thursday / holiday) to May 16th (Sunday)
Since its opening on March 29, 2018, Tokyo Midtown Hibiya has been promoting the dissemination of art and cultural information in Hibiya in collaboration with nearby theaters and movie theaters.
The "Hibiya Festival", a theater festival that has been held since 2018 as an event unique to Japan's Broadway "Hibiya" and has mobilized more than 3 million people in the past two times, is a free musical in the open air along with the greenery and nature of the city. , A theater festival where you can enjoy performance stages such as Japanese dance, opera, and dance.
This year, which was decided to be held for the first time in two years as the third time , in addition to the "Step Show", a showcase of performing arts and traditional performing arts that Japan is proud of, the "Machinaka Theater" where various places in the city will be staged, a first-class lecturer・ The lineup is full of highlights, such as the implementation of "Kangeki School" by entertainers.
This year, in addition to managing the audience seats to prevent the spread of the new coronavirus infection, online venues (website platform, YouTube distribution, etc.) will be available so that many people who cannot visit the real venue can enjoy the festival. The content is also substantial.
It's an 18-day period where entertainment will energize the world, and the heat closed in the theater will be released to the outside, and the city will be dyed in theater.
<OPEN AIR>
The stage of this year's "Step Show" will change depending on the performance! ??
Pay attention to the three-dimensional stage and performance that can only be seen here at Step Plaza!
Step show <br /> Location: Hibiya Step Plaza (held in the atrium when it rains)
Period: April 29th (Thursday / holiday) -May 9th (Sunday)
Fee: Free Seats: Some areas require advance reservations, and there is a free viewing area on the day * The number of people in the free viewing area on the day is also limited.
Various performances were held last time, and the performances of the popular step show have been further enhanced. Entertainment professionals of various genres such as traditional performing arts such as Japanese dance, musicals of popular theaters in Hibiya, ballroom dance and opera will gather at Step Square. This year, we will use three stage areas properly according to the performance, and you can enjoy the three-dimensional production unique to this place. In an open-air space, you can enjoy a showcase of authentic traditional performing arts and performing arts.
[Opera] "Aladdin and the Magic Song" Mini Concert (Nissay Theater)
We will deliver a part of the "classical concert with a story" presented by the songs, plays and live performances of the orchestra that will be performed at the Nissay Theater in July. Aladdin and Lamp Spirit of "Aladdin and the Magic Lamp" have appeared, and from the opera "Turandot", "Nobody should sleep", "From flower to flower" of the opera "Tsubakihime", etc. Introducing Aria in a play style. Cast: Hideki Matayoshi (Aladdin / Tenor) Makoto Okada (Lamp Spirit) Keiko Takata (Pianist) Other dates: May 2 (Sun)
---
---
[Opera] Nissay Theater x Fujiwara Opera joint project "La Boheme" "Madame Butterfly" pre-concert (Nissay Theater)
The operas "La Boheme" and "Madame Butterfly" were both composed by Puccini and are still popular operas all over the world. From the two works scheduled to be performed at the Nissay Theater in June, we will send you a number of famous songs with singing voices by top singers and talks by opera sommelier Satoshi Asaoka. Starring: Miho Sakoda (soprano), Satomi Aihara (soprano), Aigaku Kishinami (tenor), Yoichiro Ichikawa (baritone), Kazuyo Hoshi (piano), Satoshi Asaoka (navigator)
Date: May 3 (Monday / holiday)
[Japanese Dance] "Japanese Dance Neo-Hibiya Fes. Special Edition-" (Shochiku-Japan Dance Association)
Suddenly in 2020, Japanese dancers lost many opportunities to dance on the stage, and in the uncertain future, "Japanese dance Neo" was created, which jumped out of the theater space. We will send the charm of the new Japanese dance from the city of Hibiya.
This time, the video work "Groundwater Fire Fengku And Dance" starring Murasaki Fujima (Sawako Kuronuma), who was named in 2021, and directed by Kikunosuke Onoe, will be shown for the first time in real life as a special edition of Hibiya Fes.
Koshiro Matsumoto and Kikunosuke will appear in the talk! Cast: Murasaki Fujima, Hidee Hanayagi, Sasako Hanayagi, etc. Talk guests: Kikunosuke Onoe, Koshiro Matsumoto Date: May 3 (Monday / holiday)
[Social dance] "Ballroom Dance Show" (Kota Shoji, Nami-gumi, etc.)
We will perform solo show dances of ballroom dance and Latin American dance, and formation show dances.
Cast: Kota Shoji, Nami Shoji, Hiroyuki Ishikawa, Junyo Kanno, etc.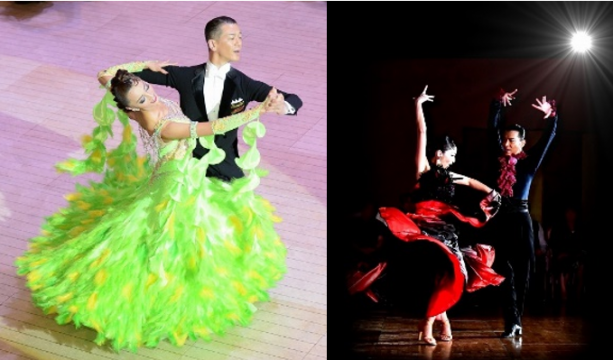 [Musical] Musical Theater Special Concert (tentative)
The music of the Ongakuza musical is composed of songs and dances centered on the high vegetables that won the Agency for Cultural Affairs Art Festival Award (Newcomer Award in the theater category) last year. Please enjoy the stage of the musical company, which has created and staged original musicals from Japan for over 30 years. Date: May 4th (Tuesday / holiday)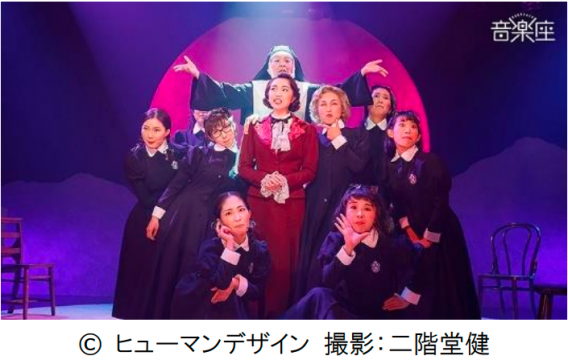 [Opera] THE LEGEND
"The Legend" is an opera singer unit with only male voices that stands out in the classical vocal world.
We will deliver a three-dimensional and overwhelming stage of a male opera singer who makes full use of the reliable vocal technique "bel canto singing method" prepared in Italy in a concert format.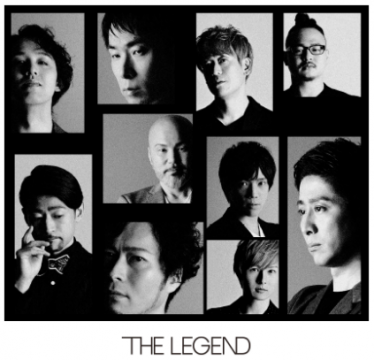 [Dance] "Let's Ball! Vol.3 Let's dance on the planet! (Hirosaki Uran and his friends on the planet)
"Let's Bar!" Enjoys outdoor dance with everyone at the place where Rokumeikan was located with the theme of a ball. This time, it embodies the "festival of a certain planet"! Let's dance the world of "Hinata and Tsuki no Hime" to be performed at the Nissei Theater this summer, with a scenic and magnificent live performance and Noh dance, a dance performance that invites you to a story!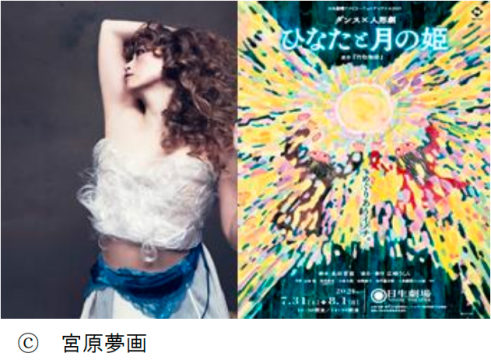 <New!>
Various places in the city are on stage At the "Machinaka Theater", entertainment will pop out in the city of Hibiya!
Machinaka Theater <br /> Location: Hibiya Godzilla Square, Hibiya Nakadori, Hibiya Park Matsumotoro Grill & Garden Terrace, etc. Period: April 29 (Thursday / holiday) to May 9 (Sunday)
Fee: Free Free viewing * The number of people will be limited during times of congestion.
This year, performers will jump out into the city of Hibiya, not to mention Tokyo Midtown Hibiya, and various places will be transformed into theaters!
You can experience entertainment while walking around the city.
<Attention! Onstage >
[Traditional Performing Arts Parade] A disaster-stricken area reconstruction parade that sublimates traditional performing arts "Sanriku Performing Arts Dance"
A parade of creative dances based on the folk performing arts of Iwate Prefecture and a performing arts organization that inherits the folk performing arts of Iwate Prefecture in the Tokyo metropolitan area. The local performing arts of the Sanriku region, which was damaged by the Great East Japan Earthquake, its sister groups in the Tokyo metropolitan area, and up-and-coming artists Seigo Yoshii and Kimiya Sato interacted online to create a new program for the "Hibiya Festival". I will show you. Venue: Hibiya Naka-dori, Hibiya Step Plaza * Canceled in case of rain (online delivery)
Cast: Kanazu-ryu Yokohama Shishiyaku, Seigo Yoshii, Waraku Soden, Kimiya Sato Schedule: May 15th (Sat), 16th (Sun)
Online exchange: Kanazu style Urahama lion leap