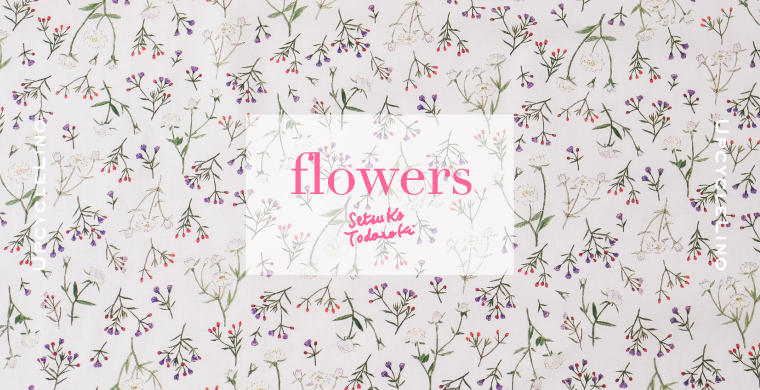 A pop-up shop opens to commemorate the earth-friendly collaboration
"Upcycle Lino", a product made from recycled cutting waste from the natural material brand "nest Robe", collaborated with popular stylist Setsuko Todoroki. To commemorate this, a limited-time shop was opened at "Morioka Shoten" in Ginza.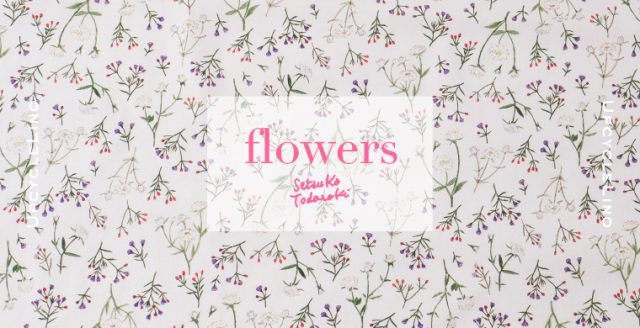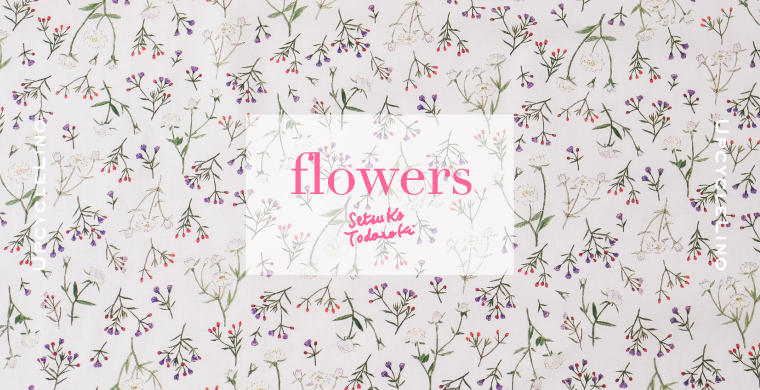 In any clothes, the excess fabric that is inevitably generated when cutting the fabric = "cutting waste".
"Upcycle Lino" is a completely recyclable product that recycles this cutting waste, which has been discarded as garbage, as a new material.
---
---
The collaboration "Upcycle Lino" flowers "" with popular stylist Setsuko Todoroki was realized by sympathizing with this earth-friendly product that does not generate garbage.
To commemorate this collaboration, we will open a pop-up shop for a limited time at the bookstore "Morioka Shoten" , which has a store in Ginza, with the concept of "a bookstore that sells one book".
Session: April 6th (Tuesday) to 11th (Sunday), 2021
Opening hours: 13: 00-19: 00 (Closed at 18:30 on the last day) / Free admission Venue: Suzuki Building 1st floor, 1-28-15 Ginza, Chuo-ku, Tokyo Inquiries: 03-3535-5020 (Morioka Shoten)
We will sell collaboration products and exhibit original illustrations of pedicels hand-drawn by Mr. Todoroki, which is a symbol of this collaboration, at the venue.
In addition, over-the-counter sales of baked sweets by Nishiogikubo's flower and sweets shop "cotito" ( http://cotito.jp/ ), photographer Yumiko Miyahama's "Upcycle Lino" production process, photographer Kotori Kawashima ( We look forward to your visit in the spectacular store, such as the panel display of visual photographs by https://www.kawashimakotori.com/).
As the milestone of the 15th anniversary of the brand, nest Robe also sells the book "SLOW MADE Clothes Making" which was published in 2020.
Not only the cute and cute pedicel drawings, but also Mr. Todoroki's senses and ideas are packed into the collection.
This pedicel, named "flowers," has "individual flowers gather and bloom lively and happily, like dancing" = "shift to an era where individual characteristics and charms are utilized, lightness It contains the message of "coexistence and co-prosperity," which will be the keyword for the coming era. As the name suggests, we will release "Upcycle Lino," an earth-friendly product that changes the future from fashion, with flowers.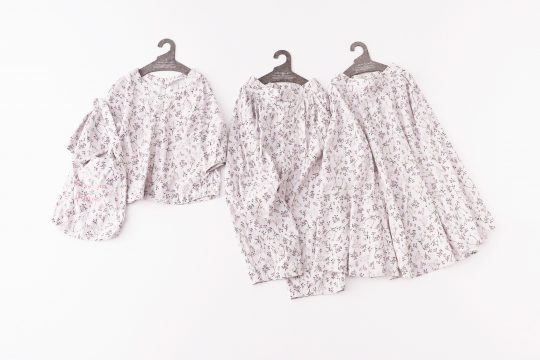 Upcycle from left Reno Flowers Bag ¥ 7,150
Upcycling Reno Flowers Blouse ¥ 26,400
Upcycling Reno Flowers Pants ¥ 29,700
Upcycle Reno Flowers Tail Flare Skirt ¥ 31,900
Profile of stylist Setsuko Todoroki <br /> The simple yet spicy styling is popular, and it has a good reputation for styling and producing comfortable products in advertisements, magazines such as "Linen", "And Premium" and "Citruna". Widely active.
Hobonichi's website is developing "comfortable clothes made by Setsuko Todoroki."
About "nest Robe"
https://nestrobe.com/ladys
"Nest Robe" is a fashion brand that works on careful manufacturing one by one with the concept of "slow maid".
Most of the products are made in our own domestic factory founded in 1950.
Natural materials such as linen and cotton are used, and we are particular about comfort and texture. In addition, we use natural materials that return to the soil for the interior of the store, and we have adopted solar power generation at our own factory, which has been an environment for a long time since the brand was born. We are developing manufacturing that takes into consideration.
About "Upcycle Lino"
https://nestrobe.com/aboutus/slowmade
"Upcycle Lino" removes excess parts = "cutting debris" that are inevitably generated when cutting the fabric along the pattern, such as the edges of the fabric or between the patterns. An up-cycle product that does not generate dust, revives as a thread using the technique of "already)", weaves a new fabric with the thread, and tailors clothes.
Cutting scraps that could not be made into clothes have been discarded as garbage, and have put a heavy load on the earth by landfilling and incineration.
Through Upcycle Lino, nest Robe is working to improve one of the environmental pollution problems that the apparel industry poses, "mass disposal," and to create environment-friendly products that protect the future of the earth.
nest Robe Official Brand Site
https://nestrobe.com/ladys
About "slow maid" manufacturing of nest Robe
https://nestrobe.com/aboutus/slowmade
nest Robe Official Online Shop
https://store.nestrobe.com/nestrobe/
nest Robe Official Instagram
@nest_robe