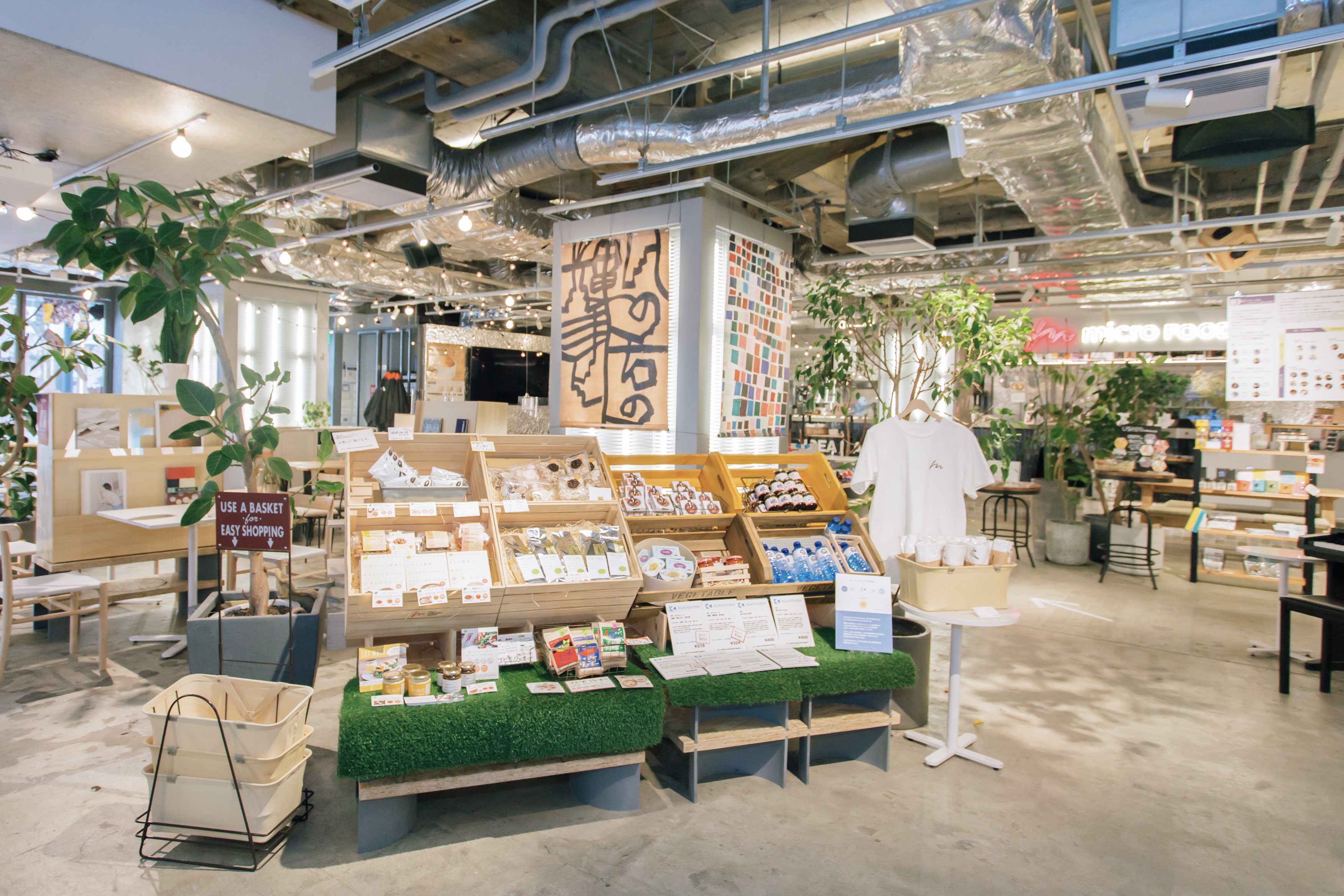 Heralbonnie's art appears in "a place of relaxation in the city". Selling art handkerchiefs and art coasters that can also be used in dining
Heral Bonnie Co., Ltd. (hereinafter Heral Bonnie) has been holding a limited-time pop-up shop at Yurakucho micro FOOD & IDEA MARKET (hereinafter micro FOOD & IDEA MARKET) from March 15th (Monday).
micro FOOD & IDEA MARKET is a complex store where Mitsubishi Estate Co., Ltd. conducts experimental efforts by showing things and things to the outside world as part of a leading project for the reconstruction of the Yurakucho area.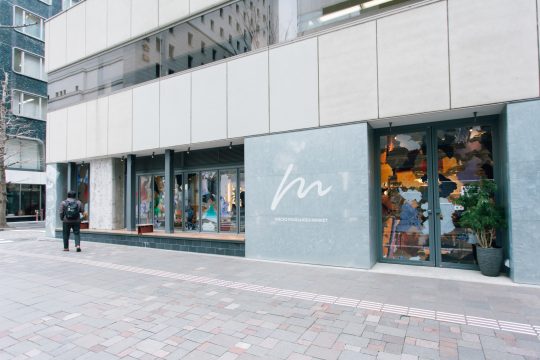 ---
---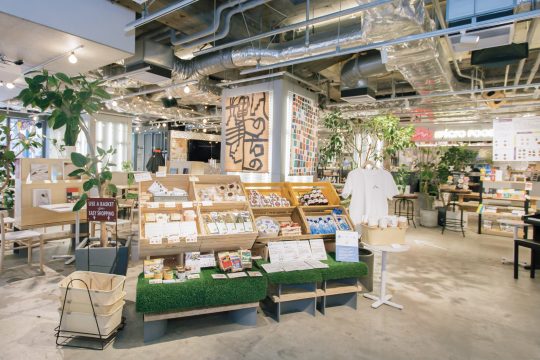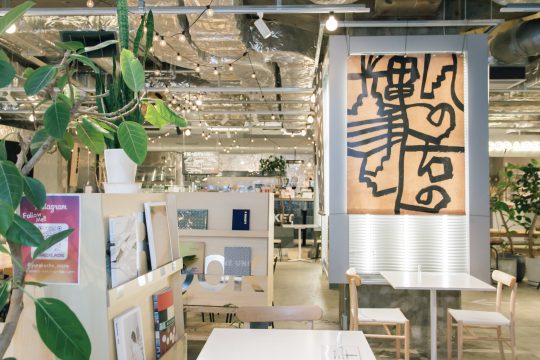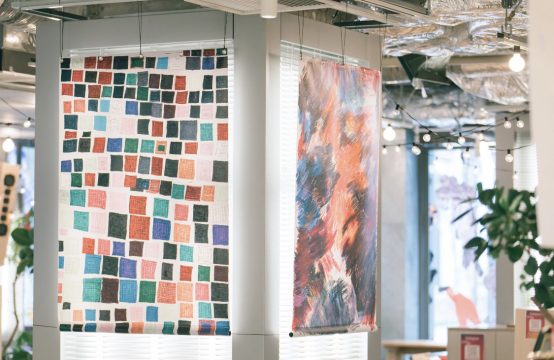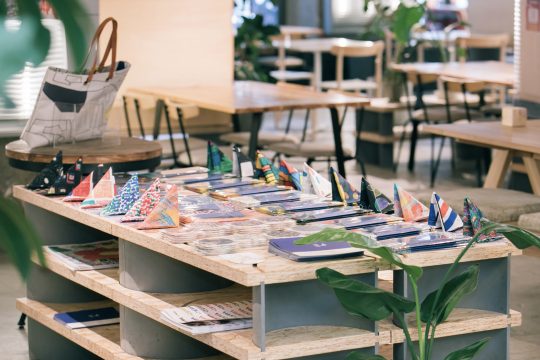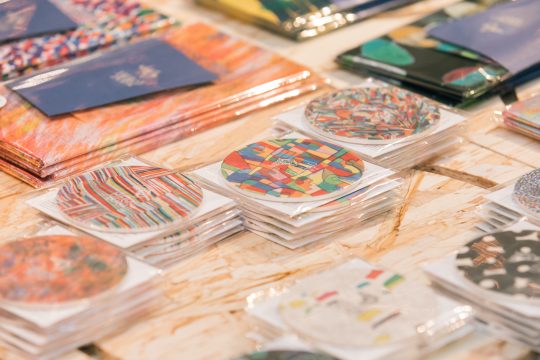 "Micro FOOD & IDEA MARKET" is located in an open area along Marunouchi Naka-dori after leaving Yurakucho Station.
From the outside, Heralbonnie's art is eye-catching, with a sleek look and a large window.
Enjoy a wonderful shopping and dining time while feeling the art in a unique yet comfortable space.
About "micro FOOD & IDEA MARKET"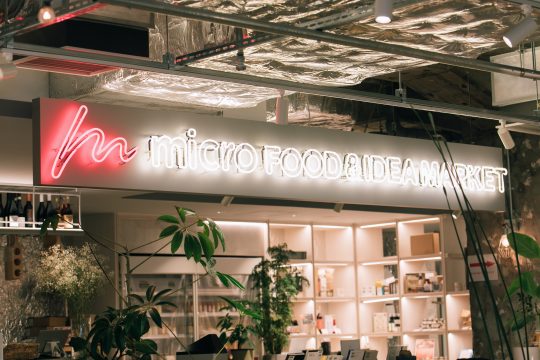 <Three functions>

⒈ Stage function <br /> We have set up a stage zone of about 180 m² equipped with audio and video equipment, and provide a space for accidental encounters and awareness centered on planned events as well as events that you can easily participate in on the spot. ..
⒉ Function as a "resting place in the city" through the provision of food and drink We provide a menu that you can easily enjoy in a deli format, focusing on ingredients from all over Japan that utilize the "Ainori mail directly from the production area". A "veranda" is set up on the Marunouchi Nakadori side to create an open space in the city.
⒊ Product sales / exhibition function
We have set up a product sales zone where micro ideas and local products are lined up, and an art book vending machine. We will also experimentally pursue new ways of commercial stores, such as visualizing store management information.
■ Products Product name: (1) Art handkerchief, (2) Art coaster Suggested retail price: (1) 2,750 yen, (2) 1,650 yen * All prices include tax Publisher: Heralbonnie Online Shop Co., Ltd. | Official site | https://heralbony.com
■ Store information
micro FOOD & IDEA MARKET
[Address] 1F Yurakucho Building, 1-10-1 Yurakucho, Chiyoda-ku, Tokyo
[Business Hours] 11: 00-19: 00
* Last order: Food 18: 00 / Drink 18:30
[Deployment start date] March 15 (Friday)
Please check the store homepage for the latest business hours.
Other detailed information will also be posted on the official HERALBONY SNS.
Official HP | https://yurakucho-micro.com
■ HERAL BONY

The unfamiliar word "HERAL BONY" is a mystery that Shota Matsuda, the older brother of both representatives with a congenital intellectual disability called autism, wrote in his book when he was 7 years old. It is a pine leaf. It may be a leaf that has no meaning to the world, but for my brother when he was 7 years old, the shape of the leaf was good, which may have been a good sound. I think I wrote it as Heral Bonnie because there was something that could get caught in something. The brand name Heral Bonnie has the meaning of wanting to plan and create value in the world that seems to be meaningless.
HP | https://www.heralbony.com (brand site)
Official Twitter | @heralbony ( https://twitter.com/heralbony/ )
Official Instagram | @heralbony ( https://www.instagram.com/heralbony/ )
Official Facebook | @ heralbony.official (https://www.facebook.com/heralbony.official/)
Official LINE | @heralbony
■ Company profile

A welfare experiment unit that aims to create a new culture with welfare as the starting point, with the mission of "Leave a distinctive color." We conclude art license agreements with writers with intellectual disabilities all over Japan and develop a business centered on more than 2,000 pieces of art data. Welfare such as "HERAL BONY", an art life brand that commercializes art works drawn by artists with intellectual disabilities, and "All Japan Temporary Enclosure Art Museum", which diverts art works drawn by artists with intellectual disabilities to temporary enclosures at construction sites. He is engaged in a social experiment with an eye on the expansion of the territory. 30 people under the age of 30 who change the world "Forbes 30 UNDER 30 JAPAN" award.
Company name | HERALBONY Co., Ltd.
Established | July 24, 2018 Location | 2-38 Kaiunbashidori, Morioka City, Iwate Prefecture Officer | Takaya Matsuda, President and CEO, Fumito Matsuda, Vice President and Representative Director
HP | http://www.heralbony.jp (corporate site)