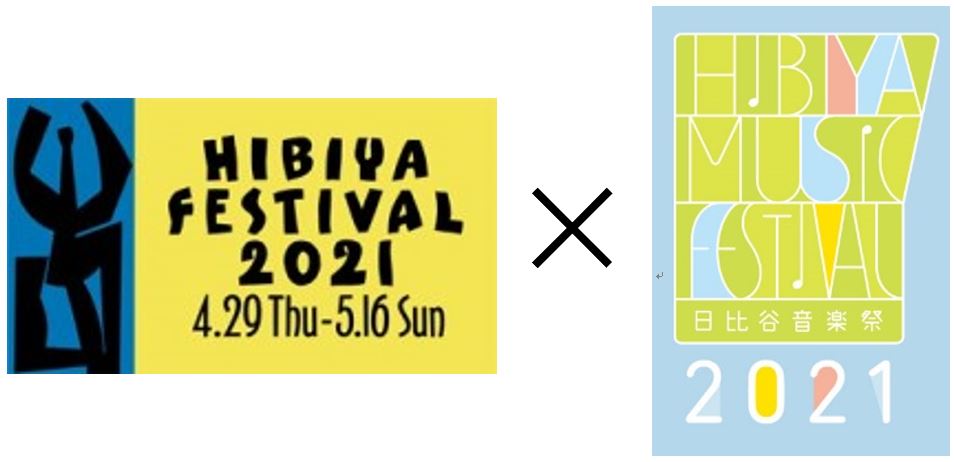 A theater festival that anyone can enjoy for free, even if it is a corona virus! It has been decided that content that has been sold out immediately will be distributed live to the audience without spectators!
Tokyo Midtown Hibiya and Hibiya Area Management will be held from April 29th (Thursday / holiday) to May 16th (Sunday), 2021 in consideration of prevention of the spread of new coronavirus infection and safety of visitors. The planned "Hibiya Festival 2021" will not be held at the real venue, and the performances centered on the "Step Show" will be delivered online live without spectators.
Nowadays, the entertainment industry has been greatly affected by the corona disaster. Let's not lose the valuable opportunity to expand the field of activity of the artists who will participate this time, deliver the charm of performing arts, and convey the performer's desire to "entertain as many people as possible". In addition, we have decided to live stream some of the contents of "Step Show," "Machinaka Theater," and "Kangeki School," which were scheduled to be held at the real venue, on the official YouTube channel of "Hibiya Festival 2021." Above all, for the "Step Show" program, we will deliver almost all the planned programs with changes to the schedule and venue.
This delivery is all free. At GW, where going out is restricted due to the corona, please enjoy the traditional performing arts and performing arts performed by top artists at home.
"Hibiya Festival 2021" Online Live Streaming Overview
---
---
■ Date: April 29th (Thursday / holiday) -May 9th (Sunday)
■ Delivery method:
Established as an online venue for the Hibiya Festival
Live distribution of the stage using the official YouTube channel as a platform * If you subscribe to the channel, you will be notified at the time of distribution.
[Hibiya Fes Channel YouTube]
https://www.youtube.com/channel/UCR40B9BK-oyQT4si4slhJPg/about
■ Main distribution contents
4/29 (Thursday / holiday)
Broadway musical "Peter Pan"
Mini concert & talk event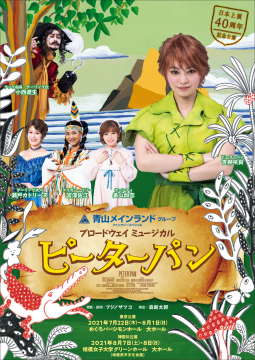 This year, which marks the 40th anniversary of the performance in Japan, Peter Pan has undergone a major renewal with a new production!
Prior to the performance in July, a special singing by Kiryu Sakura, who plays Peter Pan, and a performance by the dancers.
5/8 (Sat)
Hibiya Festival x Hibiya Music Festival collaboration stage will be held!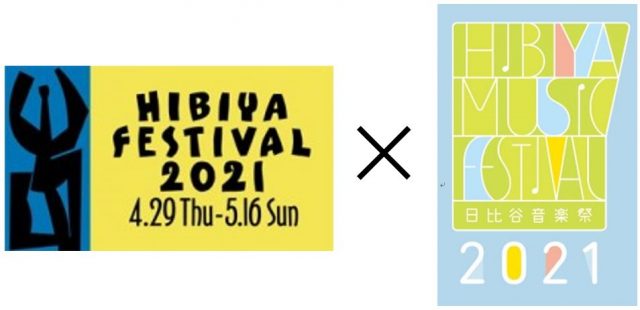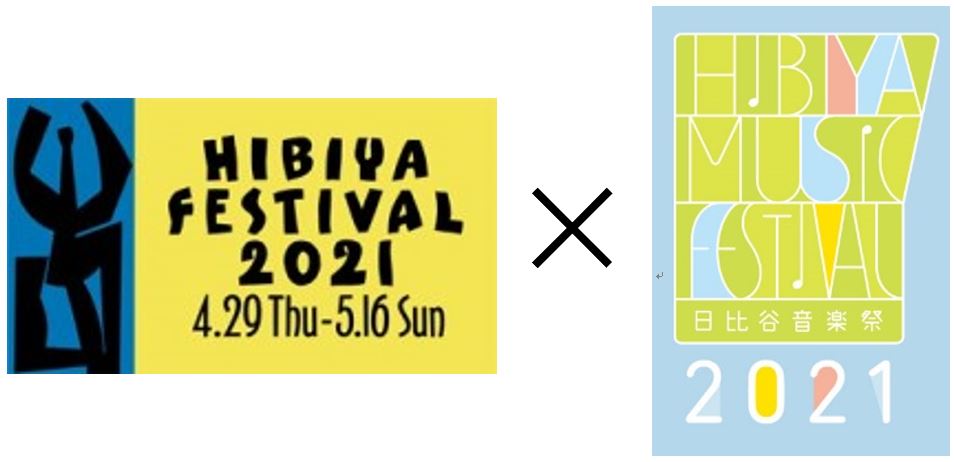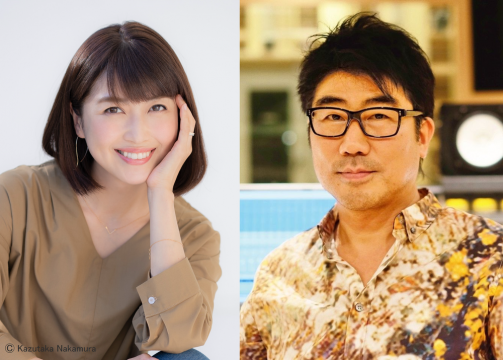 We will deliver the heat of the music festival to be held on 5/29 (Sat) and 30 (Sun) to GW ahead of time.
Butoh ATSUSHI x Trumpeter Tabu Zombie collaboration, ukulele player RIO,
And Seiji Kameda, the chairman of the music festival executive committee, will also appear in a special talk and live performance with Seiko Niizuma!
* Since the distribution venue is different from the real venue, you cannot see it even if you visit.
Hibiya Festival 2021 Online Live Streaming Schedule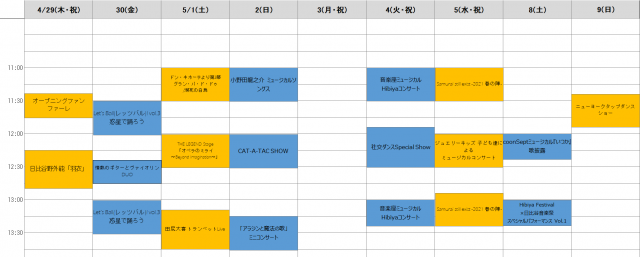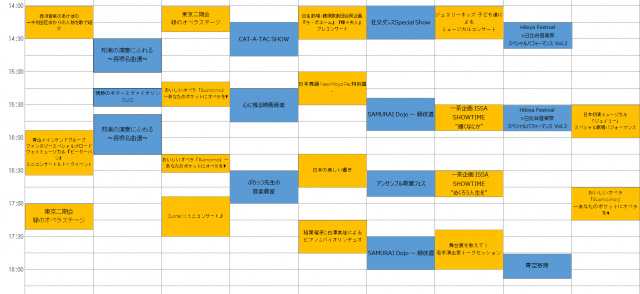 ・ The heat of the theater, sometimes to the town! Overview of "Hibiya Festival 2021"
"Hibiya Festival 2021", a theater festival where you can experience the greenery of the city
Organized by: Tokyo Midtown Hibiya / Hibiya Area Management Co-sponsored by: Japan Performers Association / General Incorporated Foundation Culture Vision Japan Cooperation: Toho Co., Ltd./Shochiku Co., Ltd./Nissei Culture Promotion Foundation (Nissay Theater)
Hibiya Matsumotoro Co., Ltd./Sanriku International Art Promotion Committee / Japan Folk Performing Arts Association Tokyo Art & Live City Concept Executive Committee Support: Chiyoda Ward Period: April 29 (Thursday / holiday) -May 16 (Sunday) [ 18 days]
[Hibiya Fes Channel URL]
https://www.hibiya.tokyo-midtown.com/hibiya-festival/hibiyafeschannel/
* Please see the website for details such as schedule.
URL: https://www.hibiya.tokyo-midtown.com/hibiya-festival/
* Schedule is subject to change.