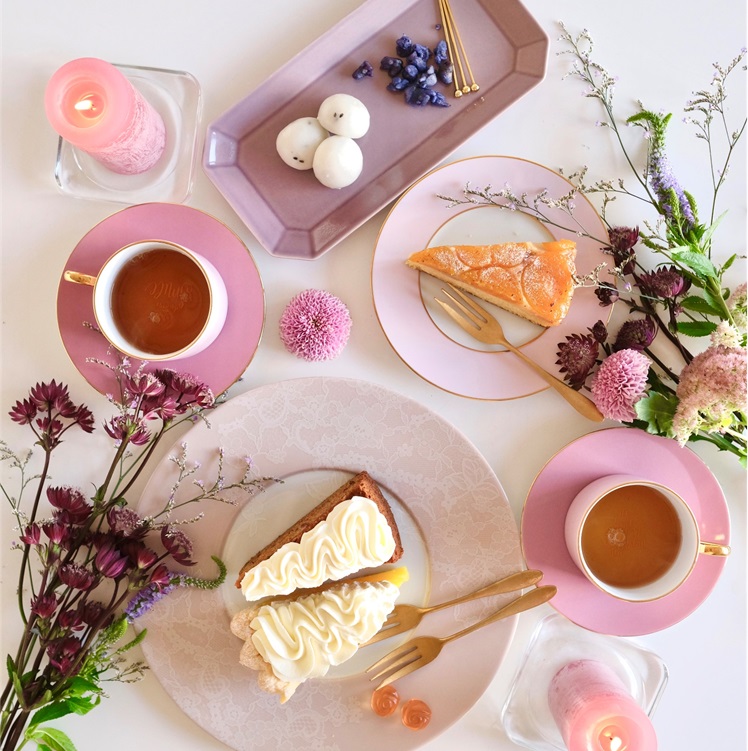 Online tea lessons by a teacher living in the United States & accommodation plan sales with walking around the city
The Royal Park Canvas Ginza 8 (Reading: Ginza Eight) (Location: 8-9-4 Ginza, Chuo-ku, Tokyo, General Manager: Hiroko Seki) is a popular flower living in the United States from Thursday, May 6, 2021. An online accommodation event by the artist, "[June 19th] Online tea lesson from New York & plan with walking around the city" NEW YORK TEA LESSON "" will be on sale for a limited number of 10 groups.
---
---
This plan is a live stream of walking around New York by Anna Kitano, a flower and tea instructor living in the United States, while staying at the hotel, and an online tea lesson in the room with afternoon tea at our restaurant "Opus". This is a special event limited to June 19th, where you can receive it and enjoy the feeling of traveling abroad while staying in Japan.
In the tea lesson, there is also a lecture on how to take pictures using "tea x sweets x flowers", so why not bring your own smartphone or camera and try taking a nice photo.
[ Online tea lessons & walking around town " NEW YORK TEA LESSON " < Limited to 10 rooms> ]
■ Plan Overview Accommodation Date: Saturday, June 19, 2021
Number of guests: 1-2 people / 1 room Room type: Superior double, Superior twin Price: 1 room for 1 person / 1 person ¥ 17,000 (tax and service charge included)
When using 1 room for 2 people / 1 person ¥ 12,000 (tax and service charge included)
■ Included in the price ・ Accommodation fee ・ June 19th (Sat) 21: 00 ~ Online New York City Walk We will bring finger food to your room.
・ June 20th (Sun) 9: 00- Online tea lesson We will bring afternoon tea to your room.
* We will provide a regular menu on one plate. We will bring a mini-bouquet for shooting (take-out is possible).
・ Souvenirs ・ Two drink vouchers at TEA SALON * Available only during business hours.
* Only non-alcoholic drinks will be served during the state of emergency.
■ Items to bring ・ Items that can be connected to the Internet such as smartphones and computers * You can use your own smartphone or computer to watch on the TV in the guest room using the mirroring function. Please note that some models cannot be mirrored. In that case, please watch it on your own smartphone or computer (if you are using an iPhone, you will need a conversion adapter, so please bring it with you).
* Regarding city walks, depending on the situation of the new coronavirus, it may be recorded or changed to another city.
Please make a reservation from the hotel official website https://www.canvas-ginza8.jp/ . After making a reservation, we will send detailed information to the email address you entered when you applied.
Lecturer Anna Kitano
After working as an international flight attendant at an airline company, traveled to London / New York and entered the world of flower work. Through working at the world-famous "JANE PACKER (London Main Store / NY / Tokyo)" for making arrangements for royal weddings and the London Olympics, living in hotels, wedding decorations, etc. Gain experience while experiencing your taste. In 2015, the flower business "CARLA" was started. He also has qualifications for tea and table coordination, and is active in various fields.
Royal Park Hotels has taken measures to prevent infection and spread of infection in order to protect the safe and secure environment of customers and employees as a countermeasure against the new coronavirus infection (COVID-19). Please see the URL below for details.
https://www.royalparkhotels.co.jp/COVID-19.html