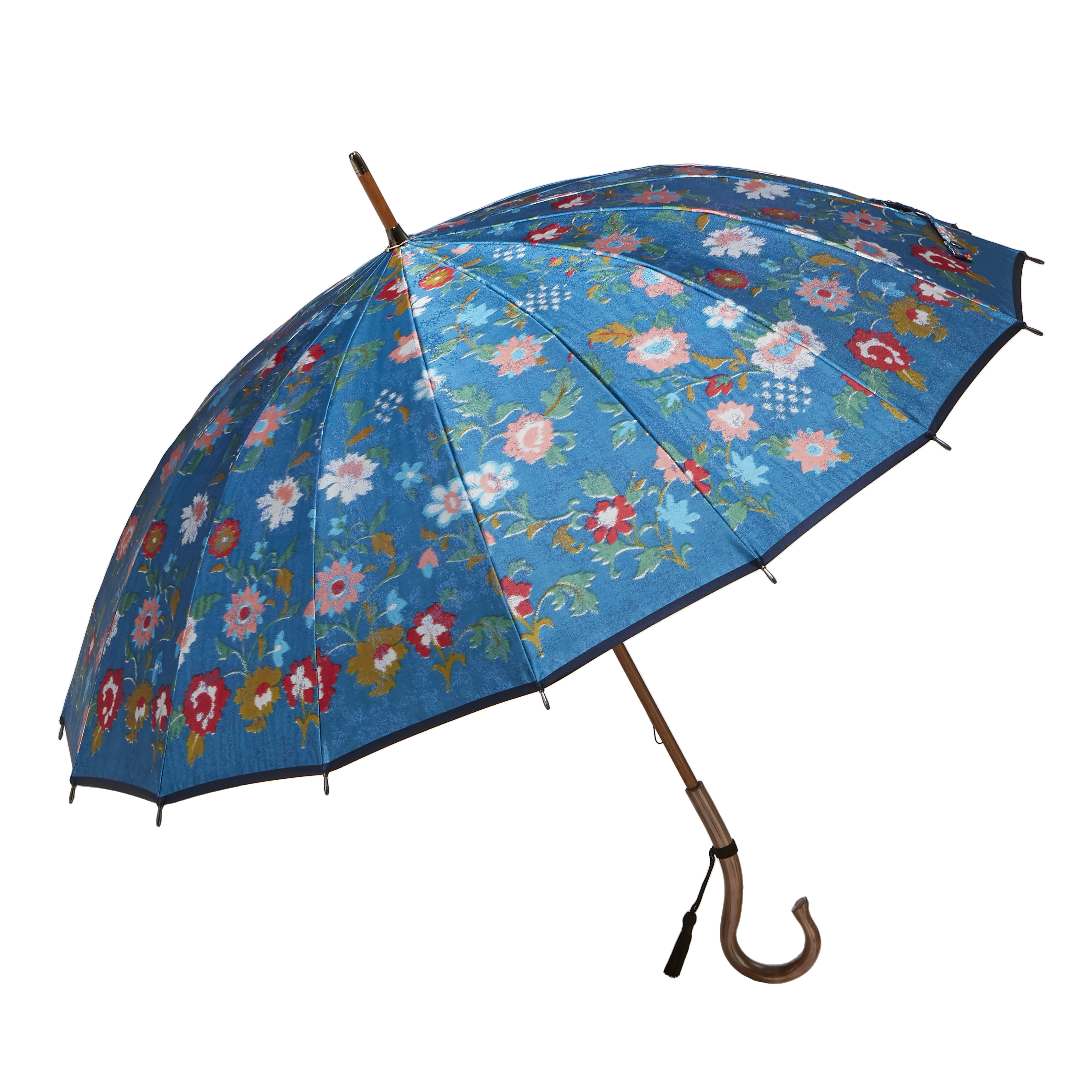 ■ Session June 8th (Tuesday) -29th (Tuesday)
■ Venue Matsuya Ginza 1st Floor Space of Ginza
The famous event "GINZA's Hyakukakai" that started in Matsuya Ginza from the early Showa period and has continued for more than half a century. The theme this time is "Japanese craftsman umbrella". While the number of umbrella events is decreasing year by year, the sales opportunities for umbrellas are decreasing due to further damage from Corona. In addition, since the umbrellas made by Japanese craftsmen are made one by one, taking time and effort, most of them are durable, can be used for a long time, and can be repaired. From the perspective of supporting the local community and sustaining the use of high-quality umbrellas for a long time, we recommend "Japanese craftsman umbrellas" this year and will develop a large number of them.
GINZA Hyakukakai DATA
■ Session: June 8th (Tuesday) -29th (Tuesday)
■ Number of brands developed: Up to about 50 brands (6 new brands)
Of these, 13 brands of Japanese craftsman umbrellas ■ Number of items handled: Approximately 3,000 ■ Central price range: 5,000 to 15,000 yen (maximum price: 100,000 yen <Fukui Umbrella>)
・ Japanese craftsman umbrella
Umbrellas made by Japanese craftsmen vary in attention to detail and design / performance depending on the brand. At this year's Hyaku Umbrella Association, we will introduce the handling of Japanese craftsman umbrellas from 6 brands last year to 13 brands.
umbrella
[Matsuya Ginza first appearance]
<White Rose> Producing area: Taito-ku, Tokyo [Fabric can be replaced and repaired]
Luxury vinyl umbrella made in Japan . The bone is made of ultra-lightweight carbon resin that is supple, hard to break, and absorbs the force of the wind. "Reverse valve hole drilling" is applied to allow the wind to pass through well but not to let in rain, and it is strong against the wind and does not easily become a mess. Unlike ordinary vinyl umbrellas, parts can be repaired and vinyl can be replaced, and it is not disposable and can be used for a long time.
◆ June 23rd (Wednesday) -29th (Tuesday) sale
[Matsuya Ginza first appearance]
<Mont Blanc Yamaguchi> Producing area: Sumida-ku, Tokyo [Traditional technique of double weaving]
Traditional methods "loosen weave" of Japan (and hand printing on fabric was a temporary weave, the Nacala this weaving loosen the provisional yarn) durable fabric is completed full of eyes by the work. About 30 craftsmen are involved in the completion of the umbrella, and if used carefully, it can be used for decades. It is also characterized by the softness and depth of the bleeding color pattern, which is unique to the loose weave, which is also used as a kimono fabric.
◆ Sale from June 8th (Tuesday) to 15th (Tuesday)
Umbrella for both sunny and rainy weather
[Matsuya Ginza first appearance] <Kasahana> Production area: Osaka City, Osaka Prefecture [Upcycling with a kimono as an umbrella]
Kimono remake umbrella order from 19,250 yen <br /> You can reuse the important kimono fabric that you have less chance to wear by craftsmanship and use it again as an "umbrella". All umbrellas are water repellent. Recommended for storing kimonos that are memories of your family and as gifts.
* Production period: Approximately 6 months We also sell one-of-a-kind umbrellas made by reusing actual kimono fabrics.
◆ June 23rd (Wednesday) -29th (Tuesday) sale
Aftercare <br /> At the women's accessories section , you can always repair the umbrellas you purchased at Matsuya Ginza (some umbrellas are not available for a fee).
・ Recommended umbrellas unique to this year [antibacterial fabric, measures against extreme heat, wind resistance, etc.]
Corona
[Antibacterial fabric]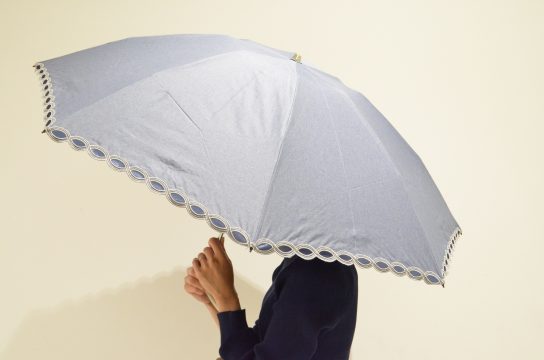 <Eos>
Umbrella for both sunny and rainy weather 9,350 yen <br /> The fabric is antibacterial and deodorant , so you can rest assured when you go out because of the corona.
[Mask and coordination]

<Rei Umbrella> Umbrella 19,800 yen <Charule> Mask 2,160 yen * Masks are sold at Essence Plus on the 1st floor
Focusing on functions <br /> In recent years, heavy rains have tended to increase due to the influence of the Baiu front, which is active. Various umbrellas will be available to suit this year's climate, such as the rainy season and the heat wave. Also, in these days when you don't want to touch things as much as possible, a folding umbrella that can be easily opened and closed with one touch is also attracting attention.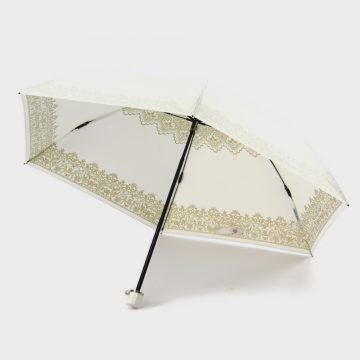 [Countermeasures against the heat wave]
[Matsuya Ginza first appearance]
<UVION Premium White> [Combined with white sensible temperature -10 degrees Celsius]
UVION Premium White Lace 11,990 yen <br /> Even though it is a white fabric, it has a UV cut rate of 99% or more and also cuts infrared rays. Due to the special coating that keeps you cool, the temperature difference between the temperature when the head is exposed to direct sunlight and the temperature when you are inside the umbrella is -10 ° C or more.
◆ June 16th (Wednesday) -29th (Tuesday) sale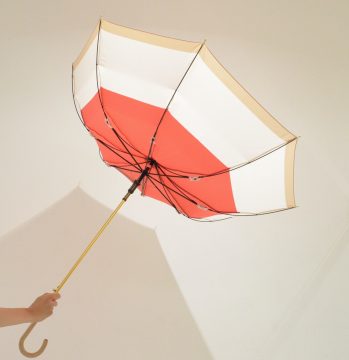 [Wind resistance]
<Moonbat>
[Difficult to break even in strong winds]
Windproof umbrella from 5,500 yen <br /> Season when sudden thunderstorms are a concern. Even if the umbrella becomes sloppy due to strong winds, the bones will slide and the structure will not break easily .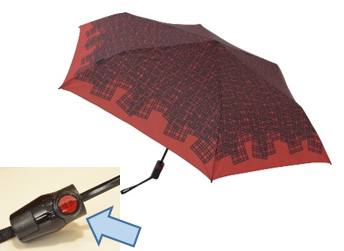 [One-touch opening and closing]
<Knilpus>
[Automatic opening and closing with one button]
Knylps 6,380 yen <br /> Knylps originated in Germany. Not only can it be opened with a single push while using a folding umbrella, but it also has an opening / closing function that closes when pushed further.
Design <br /> Enjoy rainy days with the gorgeous printed umbrellas unique to imports and the unique and fashionable Matsuya Ginza pre-sale umbrellas.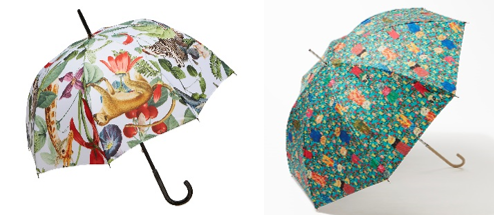 Left: <Gidujan> Umbrella 22,000 yen [Import]
Founded in Paris in 1920, a long-established French umbrella brand with a sophisticated style.
Right: <Mannain> Long umbrella 14,300 yen [Matsuya Ginza pre-sale]
A new umbrella made by textile designer Mari Kishimoto.
service
[New measure] Consulting sales event by Umbrella Master <br /> For the first time, a reservation-based consulting sales event will be held by 6 qualified umbrella sales specialists "Umbrella Master". A knowledgeable salesperson will suggest points when choosing and how to care for it . You can shop smoothly at a fixed visit time.
■ Date and time: June 11th (Fri), 12th (Sat), 18th (Fri), 19th (Sat) 5 times each day ■ Venue: Space of Ginza on the 1st floor ■ Capacity: Each time 1 person ■ Price: Free ■ Reservation method: Accepting from Matsuya website < https://matsuya.resv.jp >

Rainy day service <br /> Customers who purchase at GINZA's Hyakukakai venue on a rainy day will receive a hair care sample as a gift, and customers who purchase over 20,000 yen at the cosmetics department (first 100 people) We also offer free shipping services.
* All prices include tax