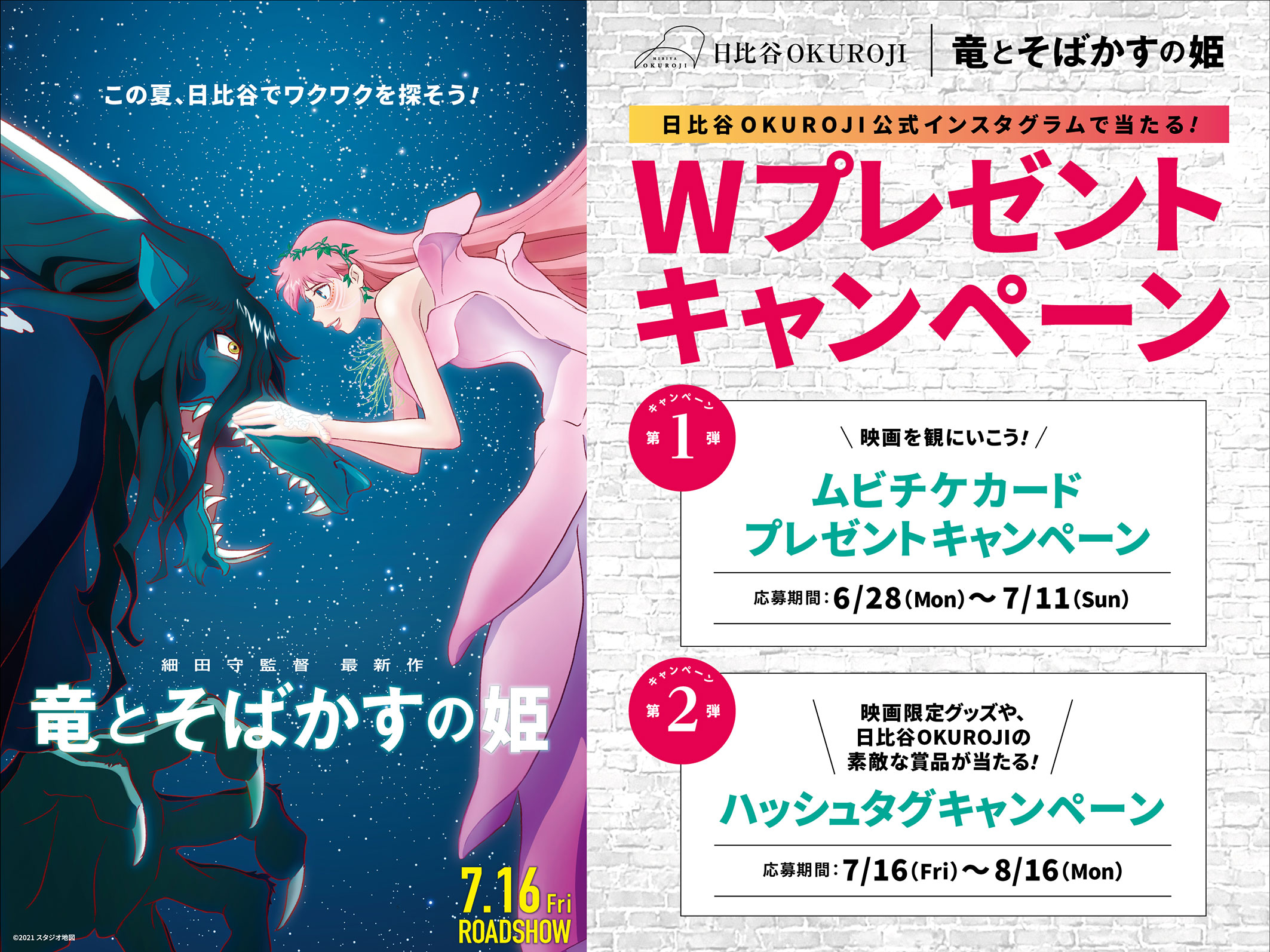 Let's look for excitement in Hibiya this summer
The latest work by Mamoru Hosoda, an animation film director who has been fascinated by audiences not only in Japan but around the world, will be released on July 16th this year. Hibiya OKUROJI will carry out a gift campaign on Instagram to commemorate the release of the movie.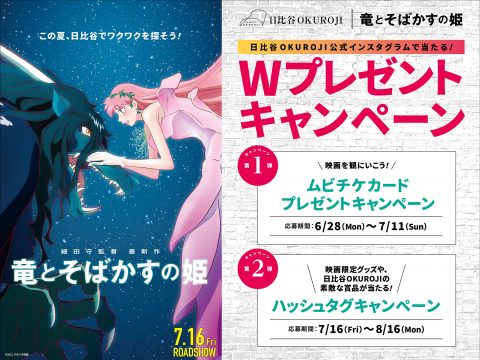 <Campaign outline>
① The first Mubichike card present campaign
From those who follow the OKUROJI official Instagram and participated in this campaign, 20 groups of 40 people will receive a Mubichike card by lottery!
---
---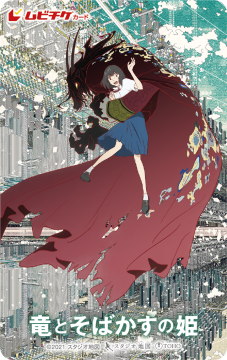 [Mubichike Card]
■ Application period: June 28th (Monday) -July 11th (Sunday), 2021
* This is a follower-only campaign for the Hibiya OKUROJI official Instagram account.
* Like this campaign post on Instagram! Please show your intention to participate.
* Winning will be announced by DM.
② 2nd hashtag campaign <br /> Please take a picture of the one-scene panel of the movie displayed at the Hibiya OKUROJI target shop and post it on instagram with the hashtag "#Ryu and Soba Kasumi no Hibiya Okuroji Collaboration". Movie goods (original tote bag & notepad or press sheet) or Hibiya OKUROJI carefully selected products will be presented to a total of 30 people by lottery from among those who are!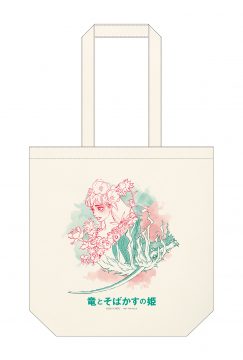 [Original tote bag]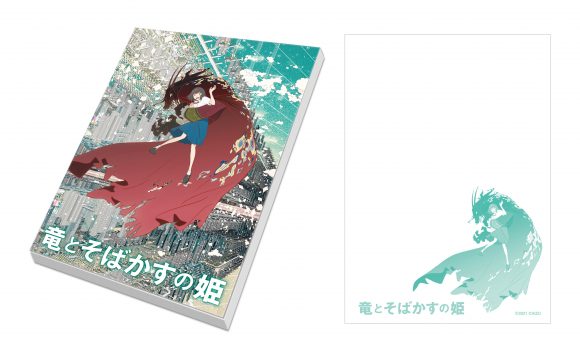 [Original notepad]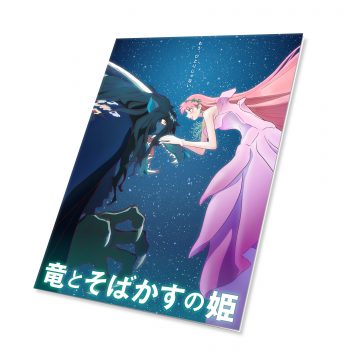 [Press sheet]
■ Application period: July 16th (Friday) -August 16th (Monday), 2021
* This is a follower-only campaign for the Hibiya OKUROJI official Instagram account.
* Target shops will be listed in the post regarding the implementation of the second campaign on Instagram.
* Winning will be announced by DM.
<Hibiya OKUROJI official Instagram and detailed campaign information>
Hibiya OKUROJI Official Instagram:
https://www.instagram.com/hibiya_okuroji_official
Hibiya OKUROJI official website
https://www.jrtk.jp/hibiya-okuroji/topics/detail_00299/
<What is Studio Chizu?>
Studio Chizu is an animated film production company that plans, produces, and produces works directed by Mamoru Hosoda. Director Hosoda and producer Yuichiro Saito, who teamed up with "The Girl Who Leapt Through Time" (2006), who became the director for the first time as a freelancer, went through "Summer Wars" (2009) and then "Wolf Children". Established Studio Chizu in 2012 as a studio to produce "Ame to Yuki" (2012). After that, "The Boy and the Beast" (2015) and "Mirai of the Future" (2018) were released, and in the summer of 2012, the latest work "Ryu to Soba Kasumi no Hime" was released, and in April 2012, the studio We are celebrating the 10th anniversary of our founding.
<What is the movie "Belle and the Princess of Belle">
The latest film directed by Mamoru Hosoda, released on July 16, 2021. Set in "Digimon Adventure Our War Game!" (2000), and the masterpiece "Summer Wars" (2009), and the <Internet World> that director Mamoru Hosoda drew about once every 10 years, "Time is spent. With a teenage high school girl as the main character since "The Girl Who Leapt Through", a new door opened by a girl who lost herself in a corner of the world, an encounter with the unknown, and a growing figure are real × unique to Hosoda. It is an entertainment masterpiece drawn through fantasy.
Official work website: https://ryu-to-sobakasu-no-hime.jp/
<Studio Chizu-Latest information on "Belle and Belle Princess">
Official HP: https://studiochizu.jp/ Twitter: https://twitter.com/studio_chizu