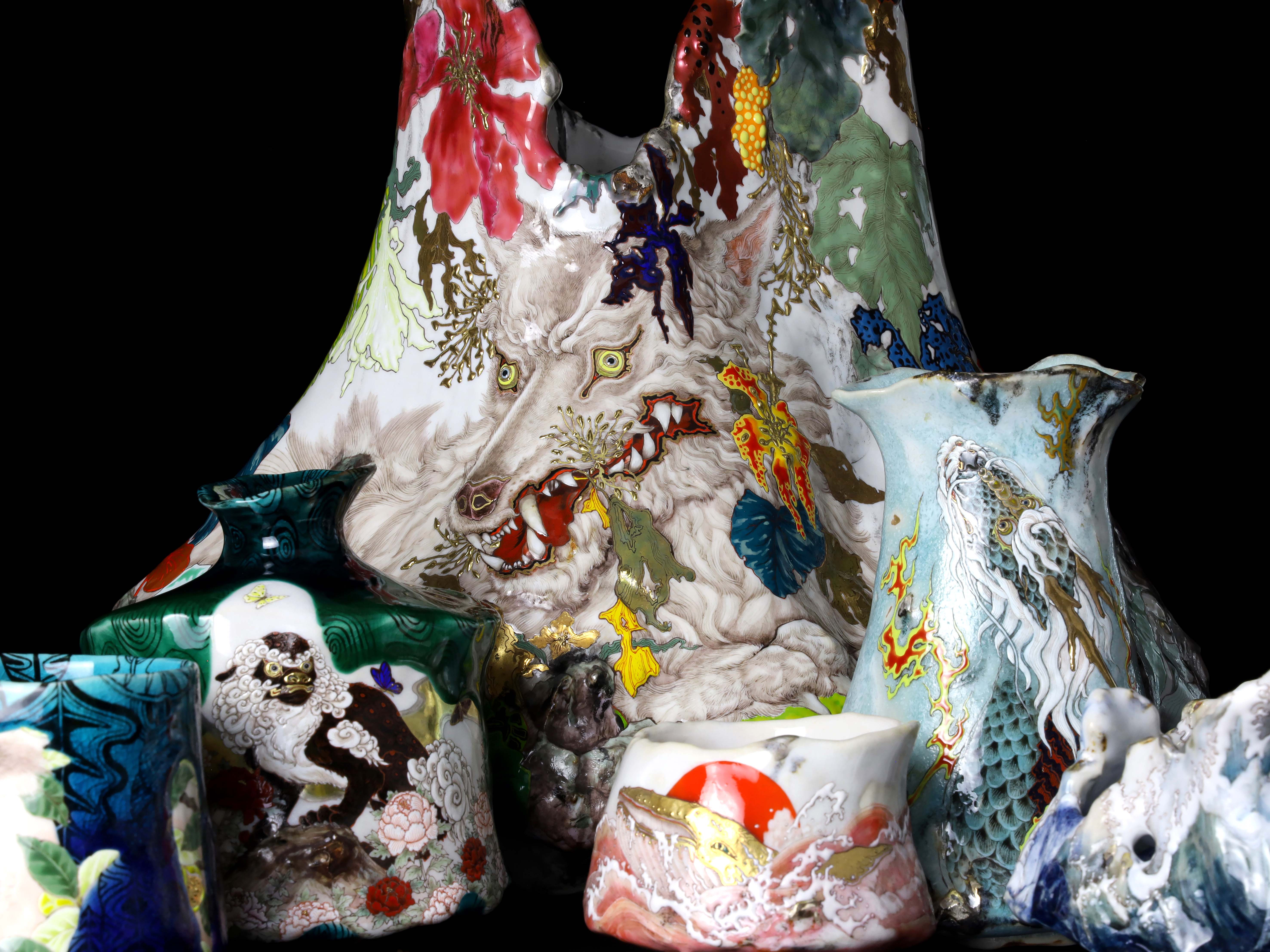 Ginza Tsutaya Bookstore (GINZA SIX 6F, Chuo-ku, Tokyo) will hold a solo exhibition "Eye Vessel" by Yohi Muta, a color painting porcelain artist with attractive vivid and gorgeous works, from August 14th (May) to August 25th, 2021. It will be held at the central event space GINZA ATRIUM during the period of Sunday (Wednesday).
All exhibited works will be sold by lottery and will be accepted at the store from Saturday, August 14th.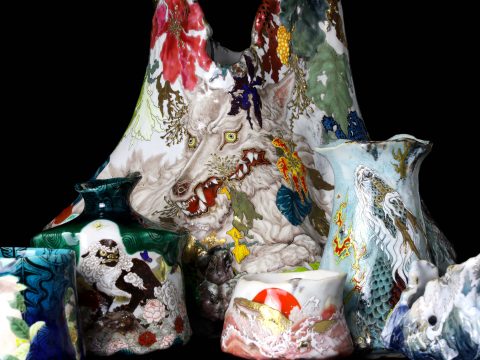 He was born in Tokyo on Sunday, and is currently a potter with an atelier in Hagawa prefecture.
Using various color paintings centered on Kutani's traditional techniques, each technique is carefully sublimated as a craft beauty, but on the other hand, it is the first time. He is also a writer who has actively taken an interesting approach to the field of ceramic art while eagerly incorporating materials and techniques.
In August of last year, the artist's first collection of works, "Beauty Instrument, Yohichi Muta Works" (published by Art Newspaper) was published, and at the "Break Eve Exhibition" held in June this year, a total of 260 artists Selected as 12 up-and-coming artists by Sadaya Iwabuchi, general editor of the art media "Art Book", it has been recognized as the most promising contemporary artist in the future.
In this exhibition, we will introduce fabrics and ceramics that started production after 2021, including the new work of the Kutani ware "Beauty vessel" series, which is full of gorgeous and lively vibrant color paintings. We will develop the combined work series together.
Special page | https://store.tsite.jp/ginza/blog/art/21461-1203090728.html
---
---
・ Statement by the artist
Yohichi Muta Solo Exhibition "Eye Vessel"
A year and a half of chaos has passed and the second summer has come, and it seems that the vitality that has lost its place is swirling in a scorching city.
Resonating in porcelain, the heat, humidity, overgrown grass, blooming and decaying flowers, hair-raising beasts, splashes, swimming fish, playing lions, and rising dragons.
The extremely visual vessel is a touching painting and attempted porcelain that was born after the twisted beauty of the West and the East, which had not been assimilated in more than a hundred years.
A vessel is like a dot, which connects to form several lines, and when they form a band, my work seems to take shape.
The descriptive color painting porcelain group, which is one of the lines represented in the collection of works "Beauty Vessel", and the series of works using fabric, which is a thought expression that mimics the interior that we are working on from this year, are combined to create contemporary and classic works. It will be developed in the courtyard of Ginza Tsutaya Bookstore, which is a crucible of art and subculture, and all kinds of visual art.
・Artist profile
Youka Muta
Focusing on the technique of coloring ceramics, he produces a wide range of works from arts and crafts such as everyday tableware and tea ware to artwork. With the consciousness of modern nature as the axis of the idea, animals and plants, sacred beasts, classical designs, etc. are reconstructed and created in colored porcelain. In recent years, there have been a series of colored paintings of personal experiences and emotional movements, and a series of furnishing works with a pet animal motif. The goal is to be a writer who communicates with each other between the aesthetics of books, crafts, and art. Set up a workshop and residence in Nomi City, Ishikawa Prefecture.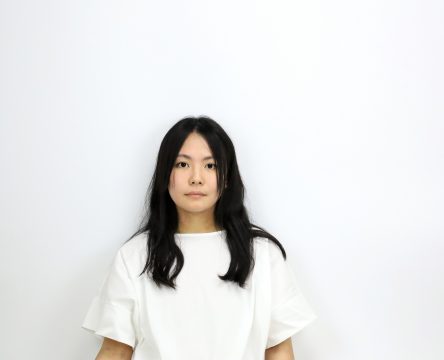 ・ About the sale of works
All works will be sold by lottery at this exhibition.
Reception period | August 14th (May) -August 21st (Sat)
* The lottery will be accepted only at the exhibition venue in the store.
* You cannot apply for the lottery by phone or email.
・ Exhibition details
Yohichi Muta "Eye Vessel"
Session | August 14, 2021 (May) -August 25 (Sun) * The session is subject to change.
Venue | Ginza Tsutaya Bookstore GINZA ATRIUM (Event Space)
Entrance | Free sponsorship | Ginza Tsutaya Bookstore Inquiries | 03-3575-7755 (during business hours) /info.ginza@ccc.co.jp
* Please check the store website for business hours.
Special page | https://store.tsite.jp/ginza/blog/art/21461-1203090728.html
* If there is a change in the content of the leave request from the country / local government in the future, the period of this exhibition may change accordingly. Please note that any changes will be announced on the Ginza Tsutaya Bookstore website, official SNS, etc.
・Store information
Ginza Tsutaya Bookstore
We propose "living with art" by connecting art, Japaneseization and living through books.
Address: 6-10-1, Ginza, Chuo-ku, Tokyo 104-0061 GINZA SIX 6F
Phone number: 03-3575-7755
Business hours: Please check the store homepage.
Homepage: https://store.tsite.jp/ginza/
Facebook: https://www.facebook.com/GINZA.TSUTAYABOOKS/?ref=bookmarks
Twitter: https://twitter.com/GINZA_TSUTAYA
Instagram:https://www.instagram.com/ginza_tsutayabooks/
・ CCC Art Lab
We are a planning group that conducts art-related business within the planning company Culture Convenience Club Co., Ltd. Through "Proposals for a life with art," I would like to make art closer to me, make someone's life happier, and contribute to the creation of a better society. Based on the knowledge cultivated through many years of business experience such as store planning, art media, product development and event production, we make planning proposals with a professional approach.
https://www.ccc-artlab.jp/