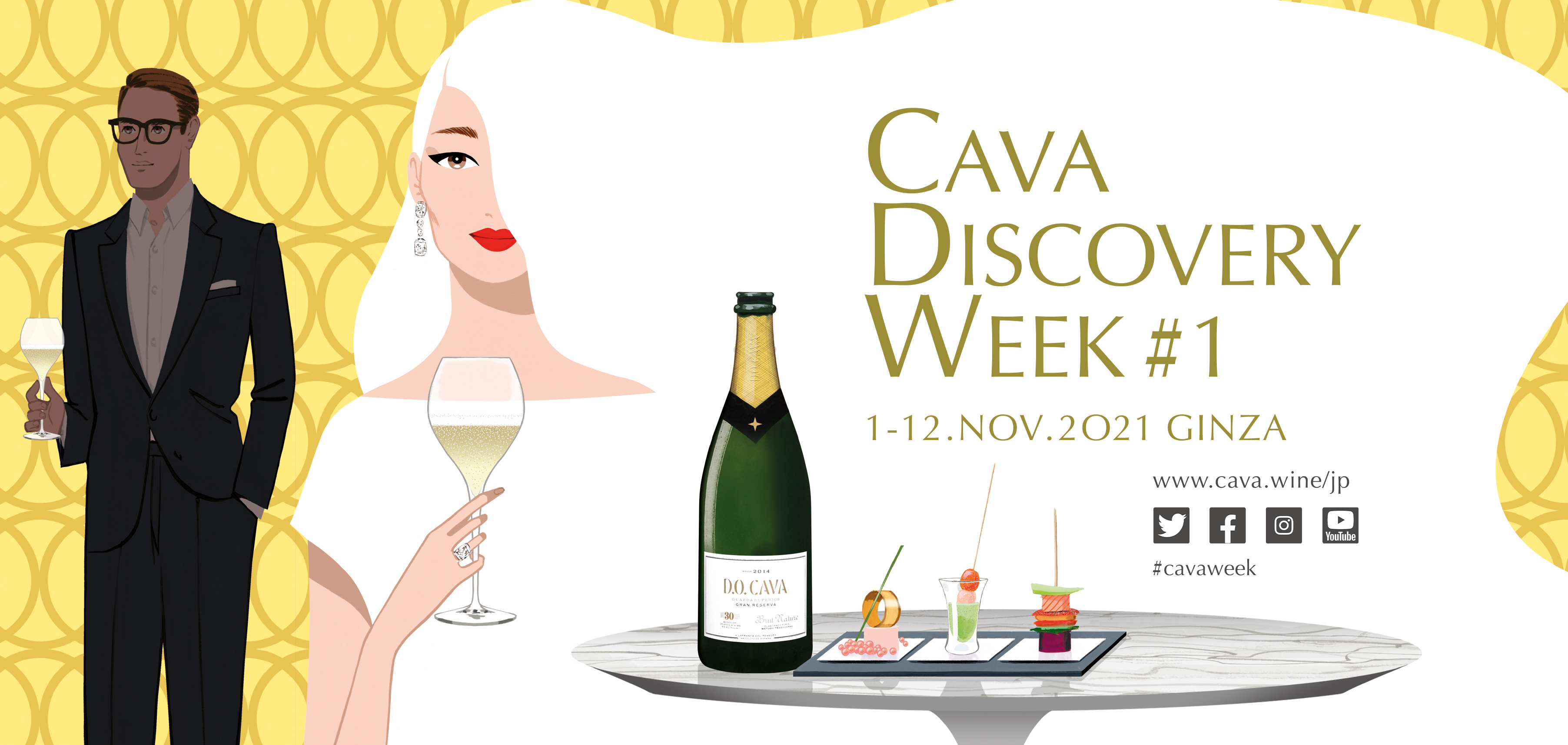 Enjoy the Spanish sparkling wine CAVA and the mariage of gastronomy. Period: November 1st (Monday) to November 12th (Friday), 2021
The Hippo Origin Name Control Committee (Headquarters: Spain Chairman: Javier Pajes) will carry out Japan's first major awareness campaign, "CAVA DISCOVERY WEEK # 1".
CAVA is a sophisticated sparkling wine made by a traditional method and is also popular in Japan. Currently, about 10 million bottles are exported to Japan annually, making it one of the top five export destination countries. In 2020, new rules were announced that clarified the four production areas as the hippopotamus matured longer. 2021 is an important year when this rule is applied, but in order to prevent the spread of infection to the new corona, measures to refrain from providing alcoholic beverages have continued in Japan.
With the cancellation of the emergency declaration in October, "Ginza Hippopotamus Discovery Week # 1", where you can enjoy hippos in Ginza, which is called the city of gastronomy, will be held from November 1st (Monday) to November 12th (Friday), 2021. It will be held.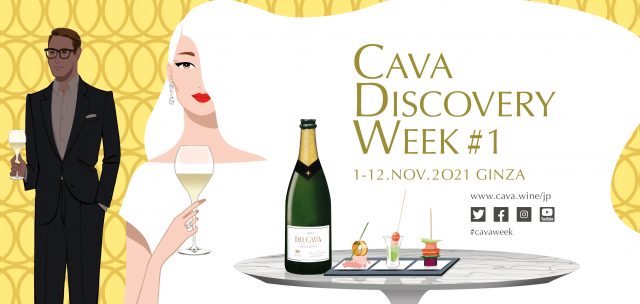 ---
---
At this event, you can enjoy various types of premium hippopotamus. At participating stores, you can experience the diversity of hippos by offering an original pairing menu where you can enjoy a marriage with the hippopotamus. We plan to participate in 22 famous Japanese, Spanish, French, and Italian restaurants, including Michelin-acquired restaurants. We will liven up the city and stores of Ginza with a big event where you can enjoy the exquisite dishes of Ginza's selected restaurants and the marriage of high-quality hippos that match any dish.
[Overview of "Ginza Hippo Discovery Week # 1"]
Since 2021 will be a very important year for hippopotamus, we will promote the appeal of hippopotamus as a Japan campaign. This time, an event "Ginza Hippo Discovery Week # 1" was held in which 22 famous restaurants in Ginza, a city of gastronomy, participated and offered an original pairing menu. In order to propose a harmony between the charm of the hippopotamus and new food, we invite you to participate in the famous restaurants and Japanese restaurants in Ginza.
・ Schedule: November 1st (Monday) -November 12th (Friday), 2021 * The holding time is based on the business hours of the store.
・ How to apply: Please apply directly to the store via the reservation site of each store or by phone.
* When making a phone reservation, please say "This is a reservation for Ginza Hippo Discovery Week."
・ Organizer: Hippo Origin Name Control Committee
・ Operation: Hippo Origin Name Control Committee Japan Representative Agent Shinto Tsushin Co., Ltd.
・ URL:https://www.cava.wine/jp/cava-discovery-week/
・ Participating stores: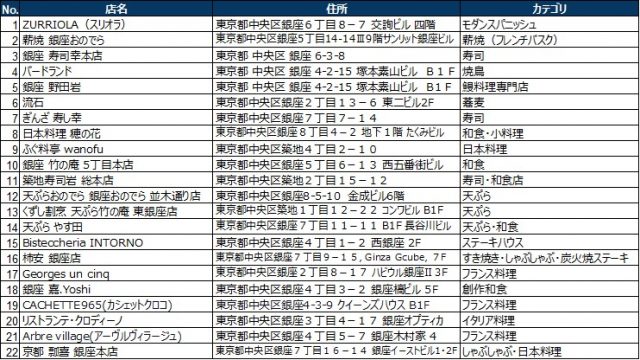 * For more information, please visit our website.
・ Example of pairing menu <br /> During the exhibition period, we will provide an original pairing menu where you can enjoy a marriage with a hippopotamus at participating stores.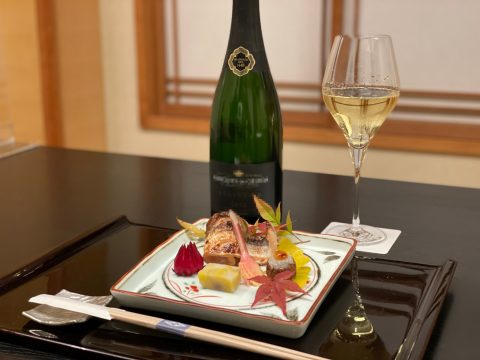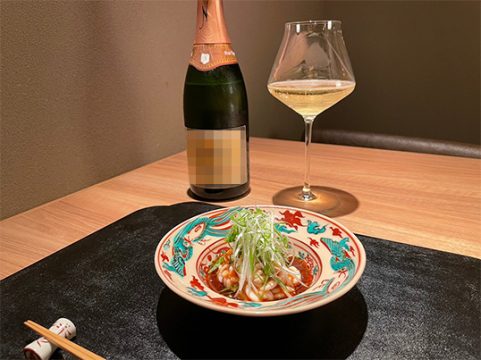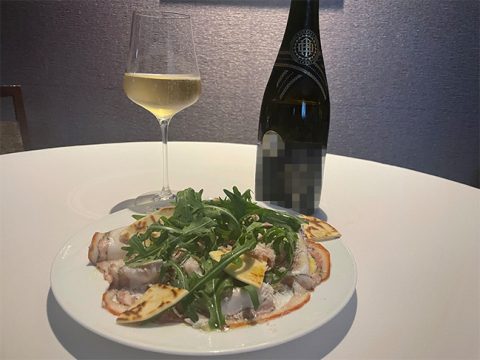 * The photo is an image. * The menu may vary depending on the situation.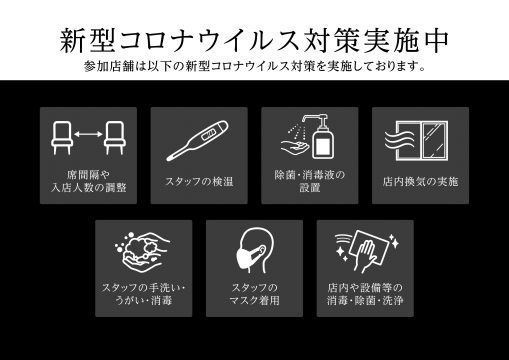 ● In order to prevent infection with the new coronavirus (COVID-19), each participating store is taking the above infection control measures.
● Customers with fever, cough, or other illness may be refused entry. Please note.
● Please note that the holding period may be changed or canceled due to the infection status of the new coronavirus.
[What is Japan Campaign CAVA DISCOVERY WEEK # 1]
In 2020, a new regulation for hippopotamus was announced, which tightened quality control and traceability, stipulated categories according to the aging period of hippopotamus, and four Spanish production areas. Furthermore, "Caba de Guarda Superior", which is the highest among the hippos, will be limited to environmentally friendly farming methods from 2025, and will be made from vineyards with a minimum age of 10 years. 2021 will be a very important year for the hippopotamus to embark on these new plans.
In Japan as well, as a Japan campaign, we will disseminate the appeal of hippopotamus throughout the year. This event "Ginza Hippo Discovery Week # 1" is the core of this campaign. In addition, in June, we held a seminar "CAVA Seminar" for professionals such as sommeliers.
[What is the Hippopotamus Producing Area Name Control Committee]
The Hippo Origin Designation Control Committee is a decentralized body of the Ministry of Agriculture, Fisheries and Food of Spain, consisting of winemakers, producers and representatives of both autonomous states and provinces of the hippopotamus (production) region. The Hippo Origin Designation Control Committee is responsible for protecting and guaranteeing the quality of the hippopotamus and complying with regulatory specifications. A monitoring agency commissioned by the appropriate public authorities to prove the wine region, production method, analysis and characteristics. We are committed to managing winemaking processes such as production, handling, classification, preparation, processing, storage, packaging, storage, labeling, presentation and transportation.
URL: www.cava.wine/jp
[Efforts for origin, land, and sustainability of the name of origin "DOCAVA"]
Hippopotamus is the most exported wine of origin in Spain, with overseas sales accounting for 60%. It consists of over 38,000 hectares of vineyards and over 6,800 winemakers. Its 370 wineries export to more than 100 countries. The hippopotamus, which blends broadly with gastronomy, is made in a traditional way with a strict commitment to origin, land and sustainability.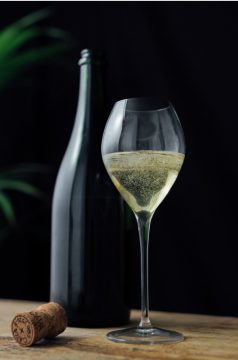 [About hippopotamus]
Hippopotamus is a high-quality sparkling wine of origin designation system "hippopotamus" made in four designated production areas in Spain. The traditional method of secondary fermentation of alcohol in a bottle has unique characteristics.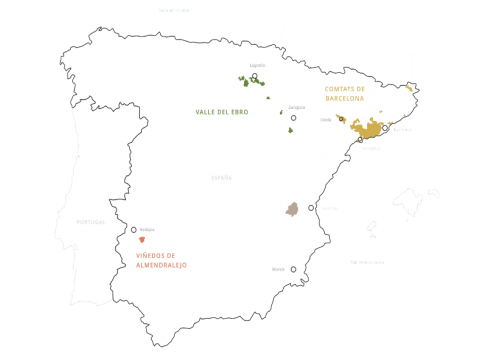 Hippos are produced in Spain's origins (Comtatz de Barcelona, Valle del Ebro, Vined de Almendralejo, Levante region). Hippos are roughly divided into two types, the Hippopotamus de Guarda (9 months or more) and the Superior Superior class. The upper class consists of Hippopotamus Reserva (18 months and above), Hippopotamus Gran Reserva (30 months and above), and Hippo de Parahe Calificard (36 months and above). With these different types of hippopotamus, it fits perfectly with different dishes from around the world.
[Illustrator profile: Jordi Labanda]
Jordi Labanda is one of Spain's leading illustrators, born in Mercedes, Uruguay, to parents from Spain and raised in Barcelona. His work in a wide range of brands such as fashion and cosmetics has been exhibited internationally in museums and galleries in Tokyo, Paris, Barcelona, Madrid, Florensia, Buenos Aires and Mexico City. As an artist who is familiar with hippopotamus and has experience of visiting Japan, he created a special visual for this Japan campaign.
[Inquiries about Ginza Hippo Discovery Week # 1]
Hippo Origin Name Control Committee Japan National Team Agent:
Shinto Tsushin Co., Ltd. 03-3538-8011 (excluding weekends and holidays)
Person in charge: Ishihara
E-MAIL: cavadiscoveryweek@shinto-tsushin.co.jp