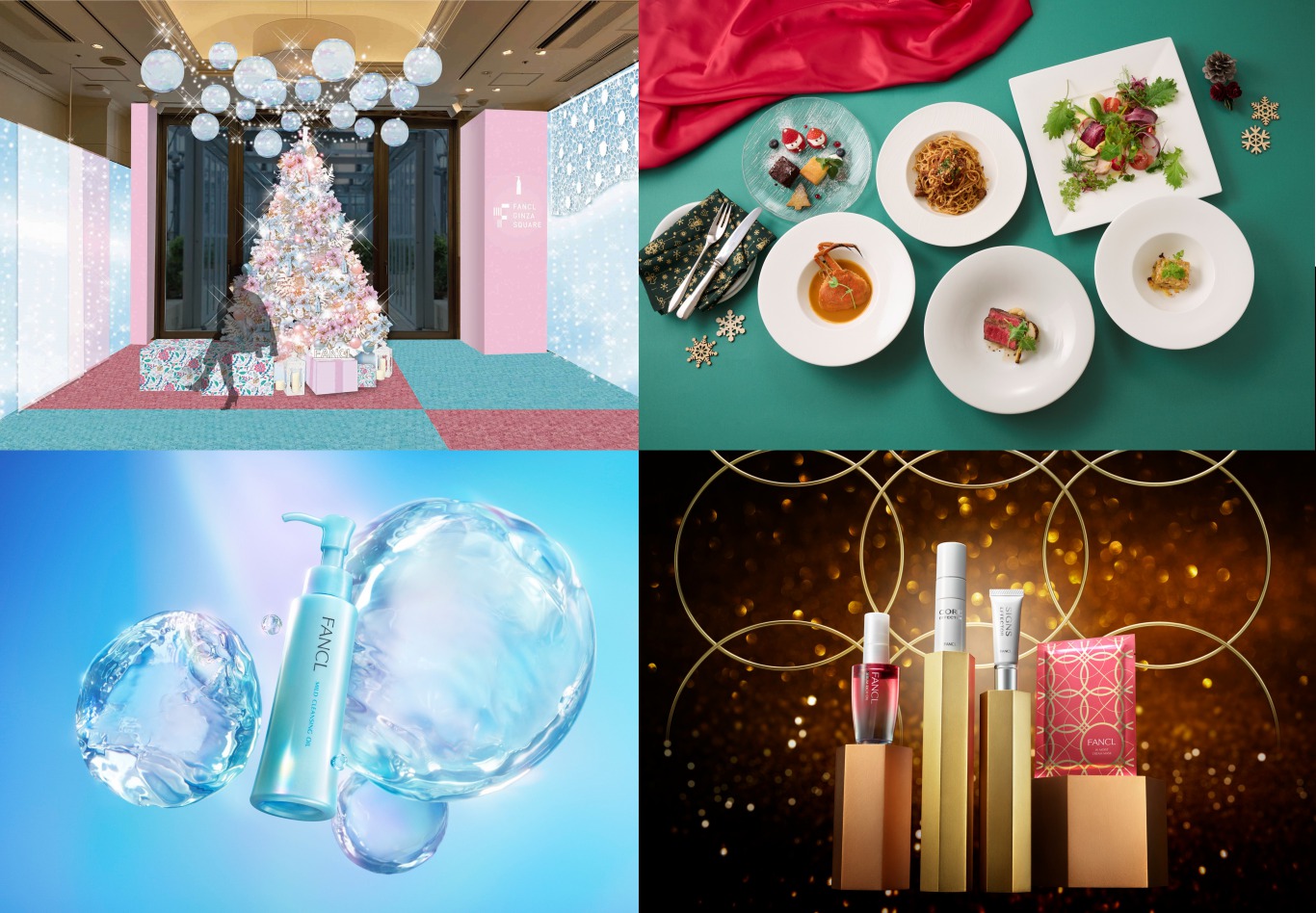 Experience it beautifully, eat it and be healthy! Eco-tree using mild cleansing oil is also available
FANCL Ginza Square (5-8-16, Ginza, Chuo-ku, Tokyo), the flagship store of FANCL Corporation, will hold the Christmas fair "Heartful Christmas" from Thursday, November 18, 2021 to Saturday, December 25, 2021. It will be held.
This fair has a heart in the whole building, including a pastel-colored Christmas tree colored in blue and pink as a symbol, "#Micre Eco Tree" made from used bottles, a limited-time counseling course, and a special Christmas menu. It is an event where you can enjoy a full Christmas.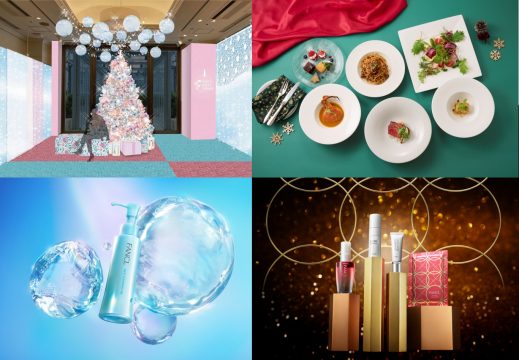 [Fair details]
◆ 1 to 0F Sky Garden, appeared and Christmas tree in pastel colors "# microphone Les Eco-tree"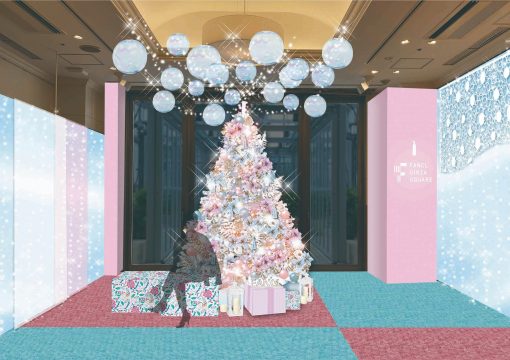 As a symbol of this fair, we have set up a pastel-colored Christmas tree colored in blue and pink, which means peace and kindness. There are also photo spots, so you can enjoy the tree indoors regardless of the weather or temperature. You can spend a heartwarming time while looking at the soft-colored tree.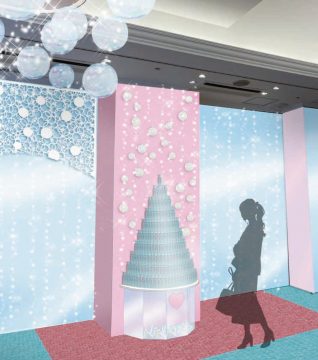 In addition, "#Micre Eco Tree" will be released to commemorate the renewal of our representative product, mild cleansing oil. We will ask customers to bring used Micre bottles that are no longer needed and display them while making an eco-tree together. In the lower part of "#Micre Eco Tree", we will also set up a BOX to collect used skin care containers, and at the same time, we will be able to participate in the "FANCL Recycling Program" that has been held at some stores since July this year. bottom. We are preparing a special gift as a thank-you gift for customers who bring a container that is no longer needed.
* The date and time of "#Micre Eco Tree" is from 13:00 to 19:00 from December 1st (Wednesday) to 25th (Saturday).
◆ Reward your skin and body for a year with a counseling course for Christmas only!
---
---
・ Special Inner Beauty Up Course (5F FANCL Personal Counseling Beauty)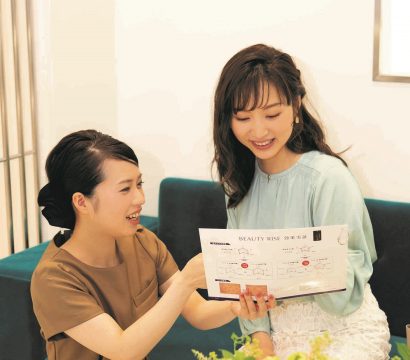 A special course for the Christmas fair period, which includes the "Premium Beauty Selection 2021", which will be released in limited quantities from Thursday, November 18th. It is a "domestic and external beauty plan" that measures the condition of the skin three-dimensionally to the deep part of the skin and provides total care from skin care to supplements. In addition, this course is usually performed in the VIP room, which is used for a fee.
* Click here for details on "Premium Beauty Selection 2021" ↓
https://www.fancl.jp/news/pdf/20211015_premiumbs.pdf
[Course outline]
・ Period: November 18th (Thursday) -December 25th (Saturday) Limited to the first 50 people ・ Women only ・ Reservation required ・ Time required: Approximately 90 minutes ・ Experience fee: 8,600 yen <tax included> (member price) There is no setting)
* Includes "Premium Beauty Selection 2021" (price 5,900 yen <tax included>)
・ Tired body preparation course (6F FANCL Personal Counseling Health)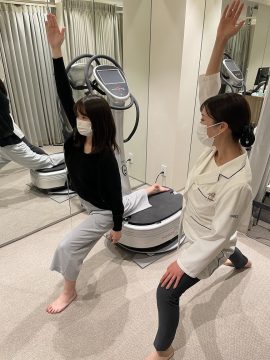 This is a special course that is perfect for this time of year, where you can relax while using the power plate that enables efficient exercise in a short time and the automatic thermal manipulative machine to refresh your dull body. In addition, we will also present a sample set with one dose of our supplement products that support health, such as "Calo Limit" that suppresses the absorption of sugar and fat in the diet.
[Course outline]
・ Period: November 18th (Thursday) -December 25th (Saturday) Reservation required ・ Time required: Approximately 75 minutes ・ Experience fee: 2,750 yen (member price 2,200 yen) <Both tax included>
◆ Enliven the Christmas mood! A Christmas-only menu that is kind to the body and looks gorgeous <br /> At the restaurants and cafes in the building, we have prepared a Christmas-only menu that uses our products such as germinated brown rice and kale green juice. We have a gorgeous menu that is kind to the body and suitable for Christmas, featuring Christmas trees and snowflakes.
<B1 floor: FANCL Brown Rice Miles> Closed on December 13 (Monday) ■ Christmas course (common for lunch and dinner) 3,800 yen <tax included> Reservation required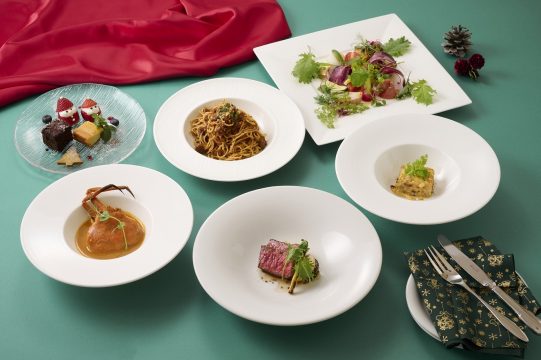 We will offer a popular "Beauty and Health Gluten Free Course" using germinated brown rice "Kin no Ibuki" etc. on the Christmas limited menu. You can enjoy appetizers with the image of a forest and cute dolce with strawberries as Santa Claus.
■ Brown rice flour herb chicken 700 yen <tax included> Takeout is possible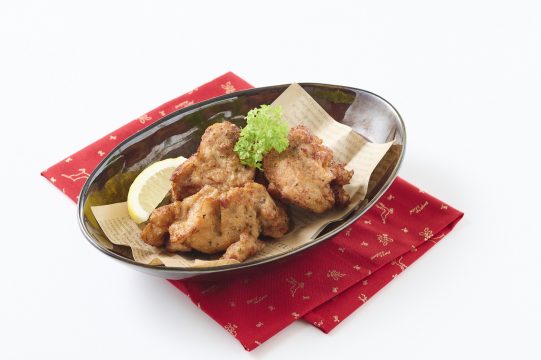 Oyama chicken, which has a juicy taste, is fried in brown rice flour with special herbs and spices. Chicken, where you can enjoy the gravy, is also recommended as a main dish for Christmas dinner at home.
■ Gluten-free brown rice cookie (Christmas limited cookie can) 1,800 yen <tax included>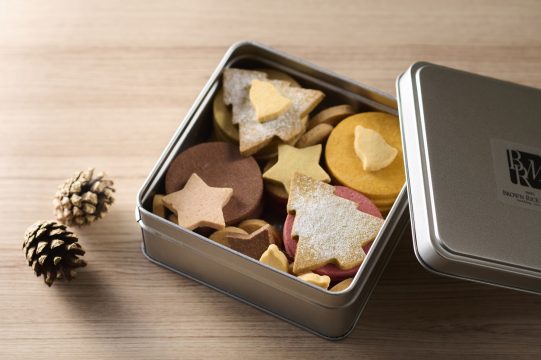 The popular gluten-free brown rice cookie, which uses brown rice flour and sugar beet and has a crispy, fluffy texture, is placed in a Christmas-only gift can. Cookies stamped with Christmas motifs such as Christmas trees are perfect as Christmas gifts for loved ones and as a companion for tea time.
<8th floor: FANCL Forest Cafe>
■ Christmas cocoa 400 yen <tax included> Limited quantity
We offer our "Green Kale Cocoa" with Christmas specifications, which can easily supplement the amount of green and yellow vegetables (40g) for one serving. Goji berries, pistachios and almonds are topped with foam milk that looks like snow.
<9th floor: Creative cuisine FANCL Reiwamotozen> December 14th (Tuesday) is a regular holiday
■ Christmas Afternoon Tea 3,800 yen <tax included> Limited to 14:00 to 17:00 Reservation required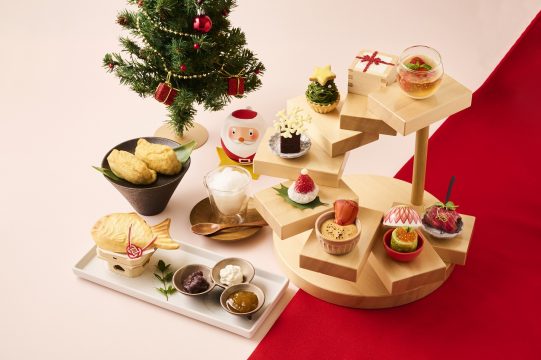 The Christmas version of the gluten-free afternoon tea, which is popular in the Reiwa Honzen menu, is now available. Daifuku, which has the image of a Santa Claus hat, and chocolate terrine, which is decorated with snowflakes, are finished in cute Japanese sweets. You can spend an elegant time with Japanese tea and non-caffeine tea while tasting the special sweets and savory.
■ Christmas limited 3 kinds of soup stock 1,000 yen <tax included> Takeout limited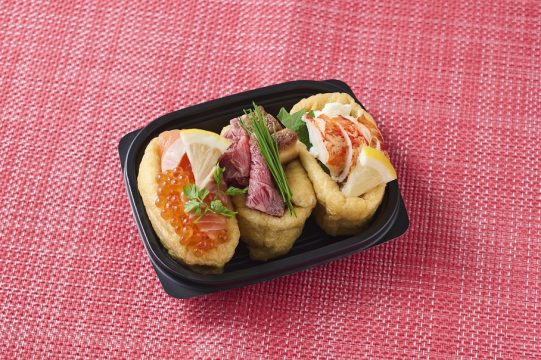 "Dashi Inari", a specialty of Reiwa Honzen, is also available for a limited time at the Christmas fair using luxurious ingredients. You can enjoy the three colorful flavors of salmon & salmon roe, roast beef & foie gras, and Omar shrimp & cheese. increase.
[About FANCL Ginza Square]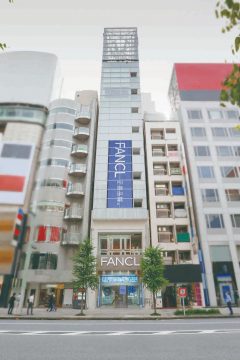 URL: https://www.fancl.jp/ginza-square/index.html
Business hours: 11: 00-20: 00 (depending on the floor)
Access: ・ 1 minute walk from Exit A3 of Ginza Station on the Tokyo Metro Ginza Line, Hibiya Line, Marunouchi Line ・ 8 minutes walk from the Ginza Exit of JR Yurakucho Station (5-8-16, Ginza, Chuo-ku, Tokyo 104-0061)
Regular holiday: None * Closed only on January 1st
[About new virus infection control]
Based on the guidance from the government, we are fully implementing infection control measures.
・ Temperature measurement and disinfection at the entrance, and admission restrictions depending on congestion conditions ・ Regular ventilation and disinfection in the hall ・ Thorough wearing of face guards or masks ・ Wearing masks for customers and those who are in poor physical condition should visit the museum Notice to refrain
* The contents may be changed or canceled depending on the policies and declarations of the government and Tokyo.
<Past related articles>
[Event Information] The popular "Autumn Rose Garden" will be held every year at FANCL Ginza Square from Thursday, November 4th!
FANCL Ginza Square Renewal 1st Anniversary! "Square Festival" to enjoy summer will be held from July 20th (Tuesday)
"FANCL SDGs week" is being held! "17s drink" that contributes to health and SDGs will be released on June 2, 2021 (Wednesday)
The popular FANCL Ginza Square "Spring Rose Garden" will be held every year from Saturday, April 24th.