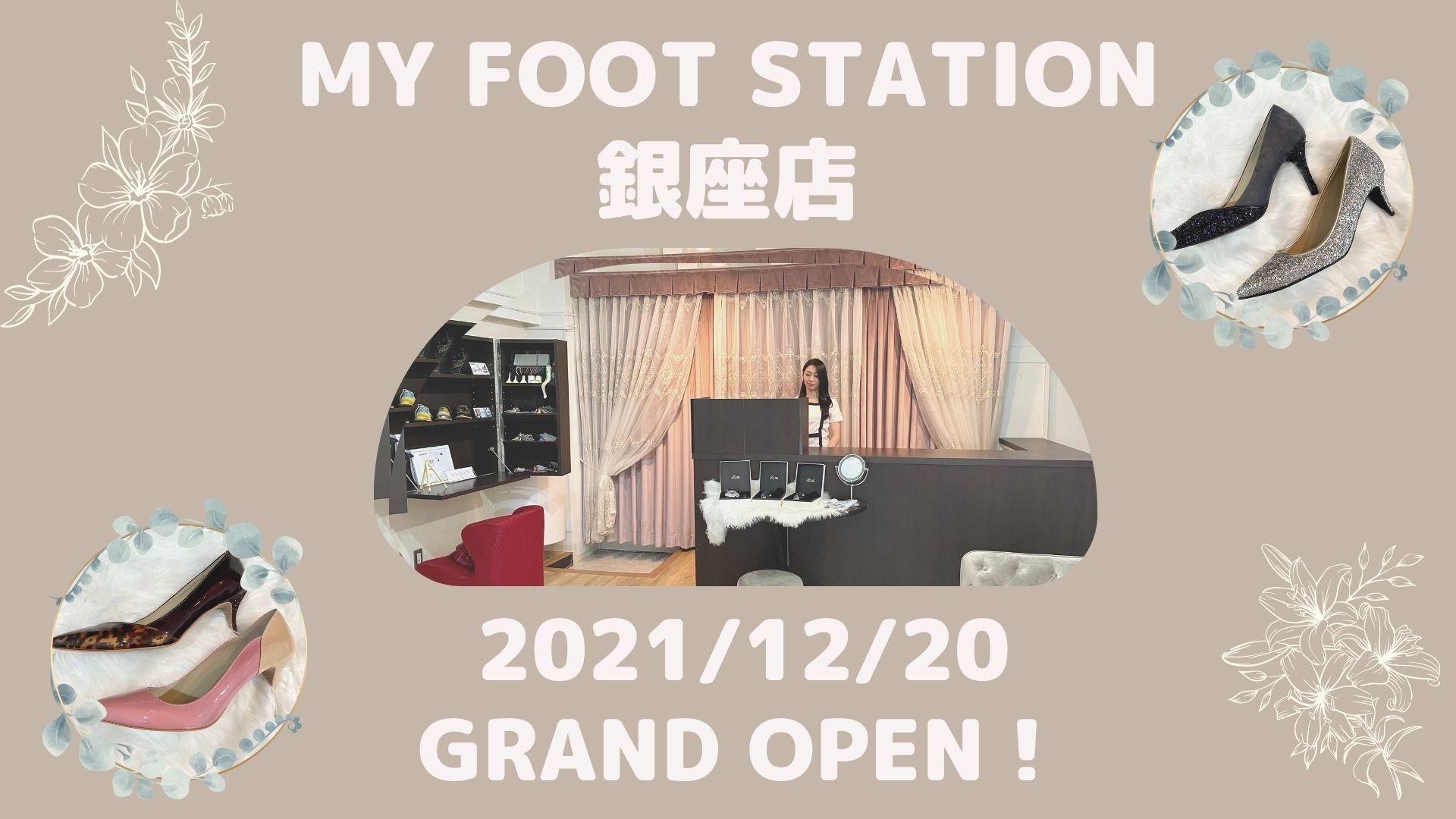 -Providing various menus centered on courses pursued for beautiful legs-
Market Creation Co., Ltd. has renewed and grand-opened the My Foot Station Ginza store from December 20, 2021 (Monday).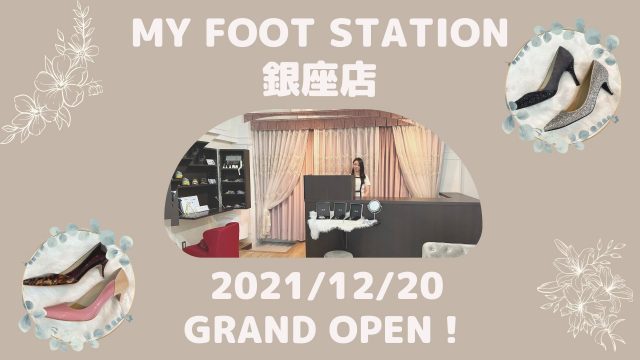 A 5-minute walk from Takaracho Station and Higashi-Ginza Station, a shopping district in Tokyo, "My Foot Station Ginza Store" has been familiar to the local people for about 7 years since it opened in November 2014.
At My Foot Station, we use a 3D measuring device and a foot pressure gauge to investigate in detail "the correct size of the foot," "the condition of the foot," and "the person's walking and standing habits." Our skilled staff will listen to your voice every day and adjust your shoes according to your worries. In response to requests from many people, we have decided to support our customers to become "beautiful legs" in addition to our support centered on "foot health".
---
---
Then, we renewed the store and opened the grand opening on December 20, 2021 (Monday) with the concept of supporting "beautiful legs" on the 1st floor and "foot health" on the 2nd floor.
■ A wide variety of menus <Beautiful legs course>
We offer a 3-month course and a 6-month course to become beautiful legs.
<Health course>
We offer a 3-month course focusing on maintaining health and a 6-month course for improving health / metabolic syndrome.
■ Grand Opening Campaign

To commemorate the renewal, we are conducting a campaign where you can get a discount coupon of 500 yen OFF for the first time only, 500 yen OFF for 5 visits, 1000 yen OFF for 10 visits by adding LINE friends.
■ Characteristics of our shop One of our strengths is that we can accurately grasp the arch of the customer's foot by analyzing data using a 3D foot type automatic measuring machine. You can make your own original insoles.
By using the insole, you can expect improvement and alleviation of various problems such as improvement of hallux valgus and O-leg, relief of pain in knees and soles, and improvement of posture. It is recommended for customers who are aiming for beautiful legs, do not have the right size for their shoes, have severe foot deformation, etc., and have any problems with ready-made shoes.
Even if the shoes don't fit well while you're wearing them, we will adjust them as many times as you like with the shoes you ordered at our shop, so you can enjoy the comfort that fits perfectly again.
■ The renewed Ginza store is like an interior shop.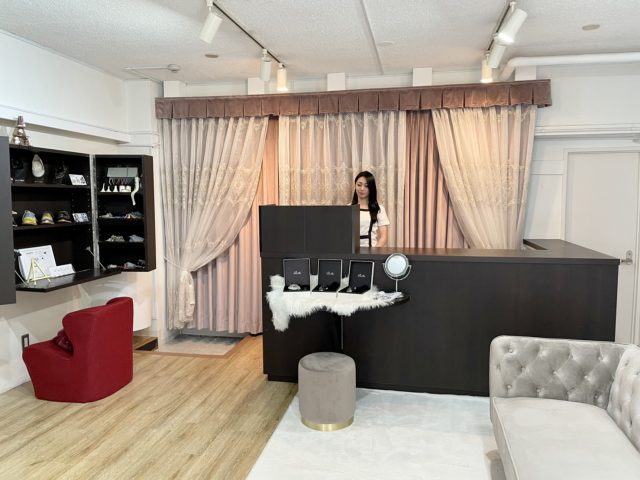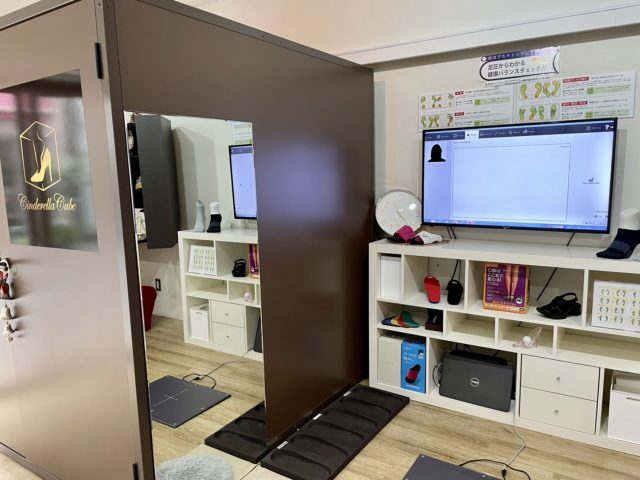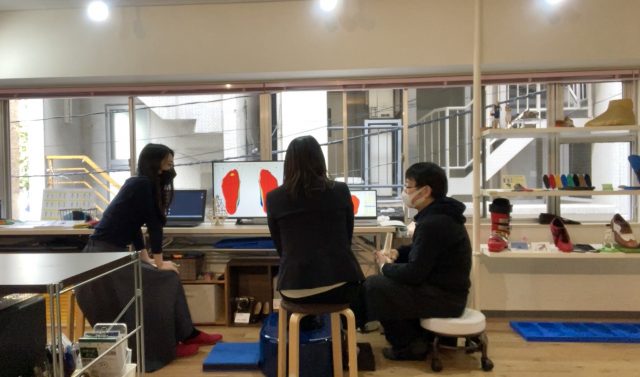 We also paid particular attention to the interior so that our customers can spend their time in a comfortable space. The pink beige curtain that gives a soft impression creates femininity.
The counter table is brown, and a bitter taste is added to the sweetness to create an adult feminine style. We also focused on creating a space where customers can relax, including a space where they can easily try out products such as refas and socks, and sofas.
■ Comments from customers who visited the store at the time of pre-opening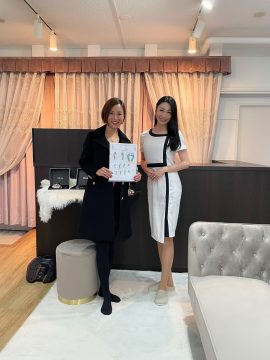 I was impressed by the fact that I returned straight to the original position even though I didn't put any force on my toes. (Female, 20s)
It was different from the image I had before I came, so I'm glad I came to the store.
I thought I would just measure the size of my legs, but I was able to get advice on how to walk, which was more than I expected. (Female, 20s)
We asked a shoe specialist to analyze the foot. It was said that the hallux valgus would not heal, but I was happy to see signs that it would heal this time! (Female, 30s)
The video showed me how to walk and how to put the center of gravity, and I learned that the bones are out of position. It was a good opportunity to get to know the actual condition of the feet. (Female, 30s)
■ Comment from the manager of My Foot Station Ginza When I studied abroad in Italy as a goldsmith, I realized that I like shoes myself, so I was involved in the launch and production of the store renewal this time, and I am the store manager as a model and management. increase. Since I have been dancing as a dancer for many years, I myself have many problems with shoes, legs, and body, and I would like to help people who have the same problems as much as possible.
All the staff are looking forward to your visit at the renewed Ginza store.
■ Products handled Order insole ・ Including custom shoes, the inside of the toe is divided into 5 fingers, "care soku" that places the fingers in the correct position, 3 arch supports (inner vertical arch, outer vertical arch, horizontal) "AKAISHI" is a strong finger pressure indoor shoe that firmly supports the collapsed arch from the sole of the foot. We handle "SUPPORT FIVE" and "SIXPAD", a muscle training machine for feet that trains the muscles necessary for walking by putting your feet on it.
■ About Market Creation Co., Ltd. President: Kimiaki Hyakudomi Established: November 2021 Headquarters: 7-2-10 Ueno, Taito-ku, Tokyo Ueno Ekimae Daiichi Seimei Building 6F
■ My Foot Station Ginza store official website: https://www.myfoot.jp/
Ginza store: 1F, Ginza Yoshida Building, 1-19-9 Ginza, Chuo-ku, Tokyo 104-0061
TEL: 03-5159-5075 / FAX: 03-5159-5076
Business hours: Mon-Sat 11: 00-20: 00 (last reception 19:00)
Regular holiday: Sunday, year-end and New Year holidays Our shop gives priority to reservations.
The mindset changed, and the store changed drastically. We hope to deliver a wonderful space to as many customers as possible.
We will tailor your own shoes based on careful counseling while being close to each customer. "I want to be beautiful no matter how many times I get" "I want to always shine brightly" "I want to enjoy fashion" When my legs are beautiful, I feel confident. Would you like to live a new lifestyle with your beautiful legs?
I support your beauty.