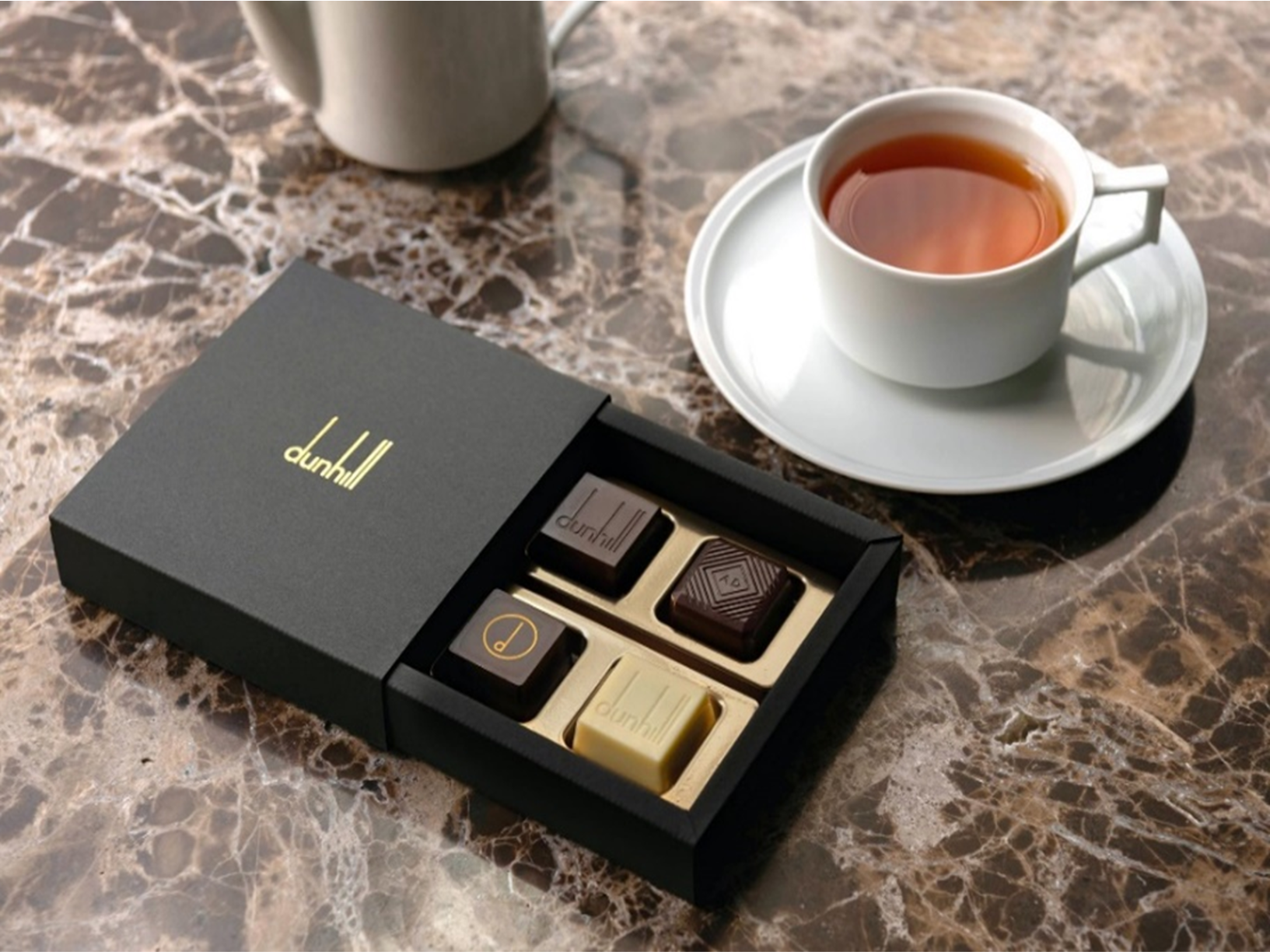 Celebrate Valentine's Day 2022 with dunhill's signature chocolate box.
This chocolate box, which can only be bought at the Danhill Ginza main store in the world, has two flavors, "Bitter" with bitter ganash wrapped in bitter chocolate and "Orange" with orange marmalade ganash wrapped in bitter chocolate, and the new raspberry ganash with bitter. You can enjoy four types of chocolate, including "Raspberry" wrapped in chocolate and "Earl Gray" wrapped in white chocolate.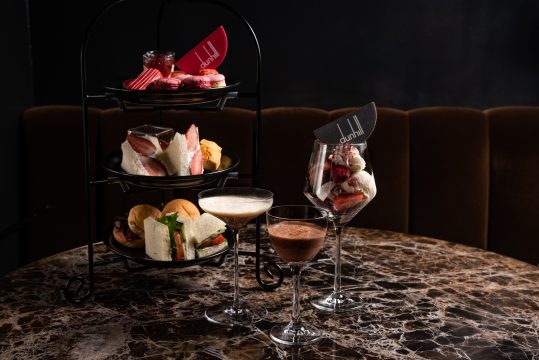 ---
---
From Saturday, January 15th to April 14th, dunhill bars will feature a limited-time afternoon tea, parfait, rose champagne and chocolate cocktails specially prepared for Valentine's Day.
Dunhill Signature Chocolate Box ¥ 2,400 + TAX
A chocolate box that can only be obtained at the dunhill Ginza main store in the world. A sophisticated chocolate box with four flavors.
Valentine Afternoon Tea 1 person ¥ 4,000 + TAX (Photo is for 2 people)
Valentine's limited afternoon tea made with a red theme. Five kinds of seasonal petit fours using red fruits such as raspberries and strawberries, strawberry sandwiches, tomato sandwiches and scones that are indispensable for afternoon tea, put strawberry jam on clotted cream and have free coffee or Please enjoy with tea.
Valentine Parfait ¥ 2,400 + TAX
A limited-time parfait finished with chocolate and vanilla with the theme of Valentine's Day. An adult parfait that uses sweet and sour seasonal strawberries and has a pleasant feel of karinto and marshmallows at Amaneya in Himeji City, which is typical of dunhill.
Rose Champagne ¥ 1,800 + TAX
Pink champagne with roses and cranberries. Add a small rose petal to create a romantic Valentine's Day.
Chocolate cocktail ¥ 1,800 each + TAX
Choose your favorite one from the four chocolate boxes that can only be obtained at the dunhill Ginza store in the world, and finish it as a cocktail. Cocktails made with vodka and a little cream will give you the full taste of dunhill original chocolate.
dunhill BAR
2-3F, 2-6-7 Ginza, Chuo-ku, Tokyo
Tel: 03-6263-2158
11:00 – 23:30 (Sunday / Holiday 11:00 – 20:00)
– About dunhill –
Founded in London by Alfred Dunhill in 1893, dunhill pursues design with style, innovation and excellence. It is a leading luxury brand in the UK with more than 90 stores in 16 countries including London, New York, Tokyo, Osaka, Shanghai, Hong Kong and Dubai.
URL: www.dunhill.com