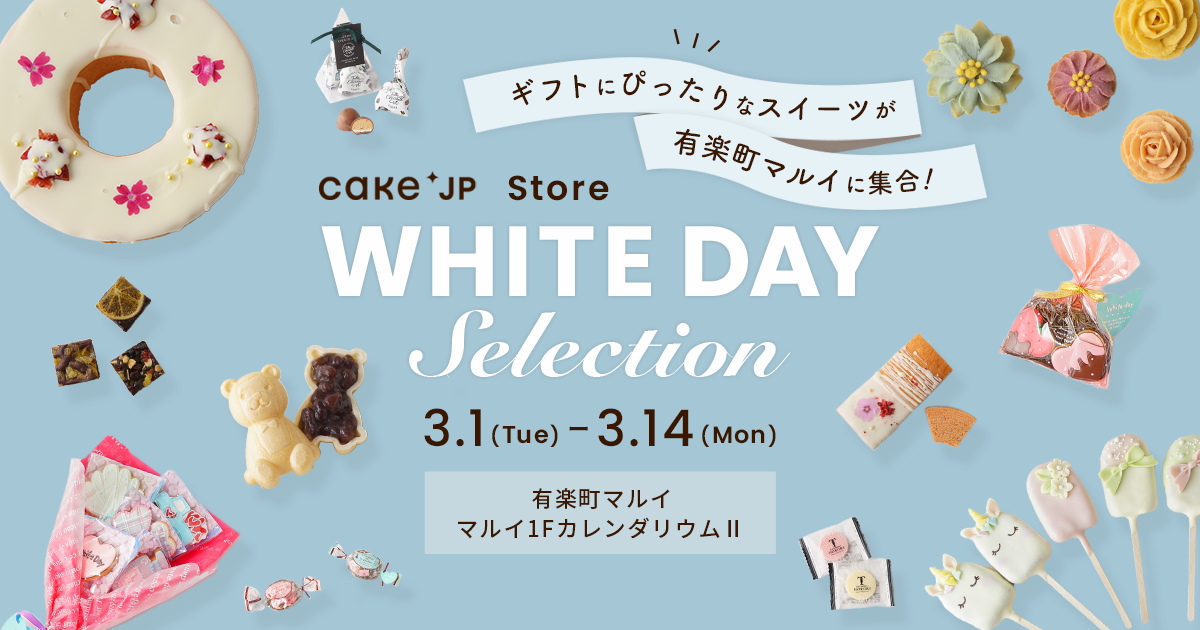 Holding period: March 1st (Tuesday) to March 14th (Monday)
Cake.jp Co., Ltd., which operates the cake specialty online shopping site "Cake.jp", will pop up in Yurakucho Marui for 14 days from March 1st (Tuesday) to March 14th (Monday). We will hold a shop "Cake.jp Store".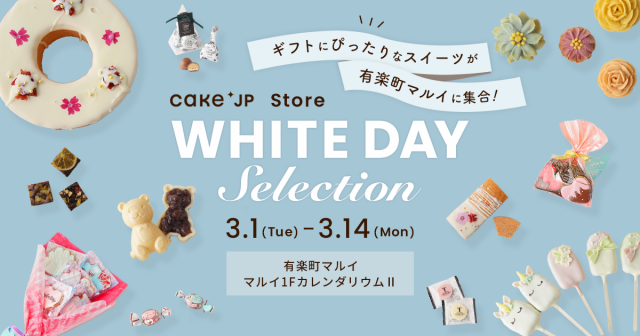 "Cake.jp Store" is a pop-up shop of Cake.jp, one of the largest cake shopping sites in Japan. We have decided to hold this event for a limited time in Yurakucho Marui because we want to convey the deliciousness of the sweets delivered by Cake.jp to many customers and to provide a place where they can be purchased in real life. ..
At this "Cake.jp Store", we will develop a white day selection carefully selected from 12 affiliated stores. We have a large number of products that are only available online, products that will be released at this time, and collaboration products of popular TV anime. In addition, a cake vending machine will be set up in the venue.
We look forward to welcoming you to this opportunity.
・Overview of "Cake.jp Store"
Date: March 1st (Tuesday) -March 14th (Monday)
Business Hours: Business Hours: 11: 00-20: 00 * Closed at 19:00 on the 14th (last day) Venue: Yurakucho Marui F1 (2-7-1 Yurakucho, Chiyoda-ku, Tokyo) https://www.0101 .co.jp/086/
Special site: https://lp.cake.jp/oi_202203/
・ Products handled (partial excerpt)
---
---
[Cake.jp ORIGINAL] Viewty

The first original chocolate produced by Cake.jp. The concept is, "The bite invites you to a" beautiful landscape. " Chocolate that you can feel with your five senses. "The beautiful package has a vivid design for each flavor, expressing the excitement of departure.
・ Price: 3,500 yen (tax included)
・ Type: 3 types (berry, citrus, cacao)
・ Sales page: https://cake.jp/item/3405150/
https://cake.jp/item/3405152/
https://cake.jp/item/3405151/
[Hitokuchi Chocolate] The ultimate pistachio praline chocolate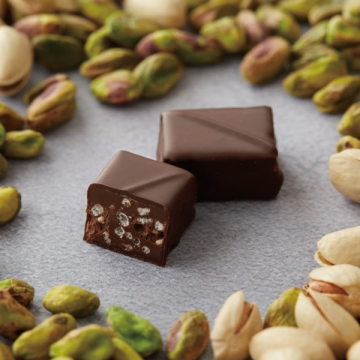 In addition to the precious pistachios and carefully selected almonds that are harvested only once every two years, you can fully enjoy the rich richness that can only be produced with the two types of nut paste. The crispy texture and fragrance of rice puffs are also delicious.
・ Price: 610 yen (tax included)
・ Quantity: 2 capsules per bag ・ Sales page: https://cake.jp/item/3406279/
[Furukawa Seika] Handmade bears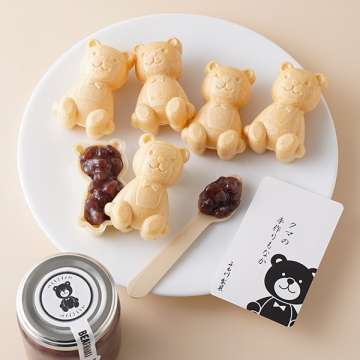 Domestically produced glutinous rice is used for the bear-shaped crispy monaka species. You can sandwich homemade bean paste using red beans from Tokachi, Hokkaido as you like. Enjoy a delicious and enjoyable snack time.
・ Price: 1,800 yen (tax included)
・ Quantity: 5 ・ Sales page: https://cake.jp/item/3396601/
[Fruit Gifts & Cafe Hoshi Fruits] Luxury brownies with nuts and dried fruits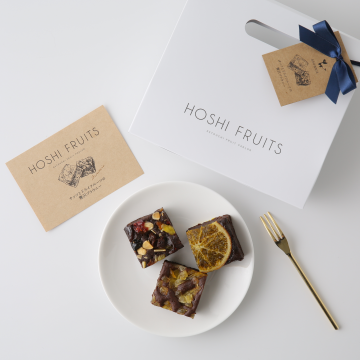 The rich chocolate flavor that is not too sweet, the aroma of crunchy nuts, and the sweet and sour taste of dried fruits are baked into a bite size. A slightly luxurious brownie that is perfect when you want to take a break.
・ Price: 594 yen (tax included) * Different from online sales price ・ Quantity: 3 pieces ・ Sales page: https://cake.jp/item/3406128/
[Patisserie WAKANA] Melting chocolate cookie Kagamino Horori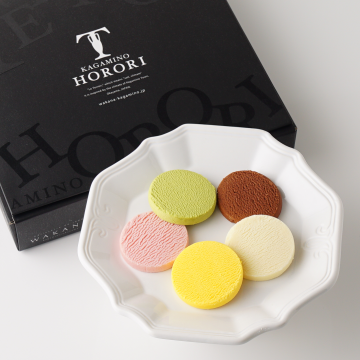 It crumbles and melts away … Sweets that pursue a new texture that looks like a combination of chocolate and cookies. In addition to the standard flavors, it is a luxurious dish with new flavors of strawberry, matcha, and mango.
・ Price: 1670 yen (tax included) * Different from online sales price ・ Type: Sweet, white milk, strawberry, matcha, mango ・ Quantity: 14 sheets ・ Sales page: https://cake.jp/item/3405564/
・ What is "Cake.jp", a mail-order site specializing in cakes?

The service started in January 2017 with the concept of "making the place where emotions gather more happy!" In partnership with pastry shops all over the country, we will deliver your favorite cakes not only at home, but also at restaurants, accommodations, wedding halls, workplaces, etc. With a lineup of over 5,000 types of products, you can easily order cakes with high design and custom-made cakes. Currently, with 1 million members and more than 1,500 member stores, we are developing one of the largest platforms in the cake and sweets market in Japan, delivering inspirational experiences on special occasions and a little happiness in everyday life nationwide. ..
https://cake.jp/
・ About Cake.jp Co., Ltd.
Company name: Cake.jp Co., Ltd.
Representative: Yuki Takahashi Headquarters: Nishi-Shinjuku Mitsui Building 1503, 6-24-1, Nishi-Shinjuku, Shinjuku-ku, Tokyo
Established: April 23, 2009 Number of employees: 85 (including part-time and part-time employees)
Fiscal year: December
URL: https://corp.cake.jp/
・ Inquiries about products
Cake.jp Customer Support
TEL: 03-6869-2226 (10:00 to 18:00)
<Past related articles>
"NAKED FLOWERS FOR YOU", an evolutionary flower art facility that provides a personalized original experience, will open in Yurakucho Marui on Saturday, March 19th.
"Inclusion Festival 2021 Autumn" will be held in Yurakucho Marui. September 9th (Thursday) -September 15th (Wednesday)
25th anniversary of anime! "Jigoku Sensei Nu-be-Exhibition" will be held from Saturday, July 31st to Sunday, August 29th at Yurakucho Marui! Many valuable cels and limited-edition goods from that time are also available!
A pop-up shop for chocolate "LOVE COCOA" and organic tea "JOE'S TEA" from England has opened in Yurakucho Marui!