EXHIBITION: NAGASAKA MAGO
At the Barneys New York Ginza Main Store, we will exhibit and sell art works by Mago Nagasaka, an artist who continues to make art from waste materials of electronic devices dumped by developed countries including Japan.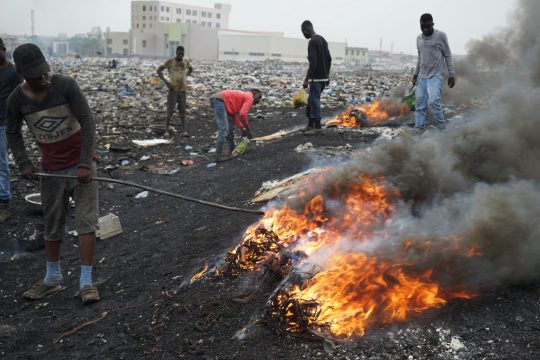 ---
---
Sublimate the waste materials accumulated in Agbog Brosie, a slum in Ghana, which is said to be the world's largest graveyard for electronic devices, into his own work, and use the power of art to disseminate the truth of capitalism to the world.
The activity of advocating "sustainable capitalism" and returning the sales of the work to the education, culture, economy and environmental improvement of the people of the slums of Ghana is highly evaluated all over the world.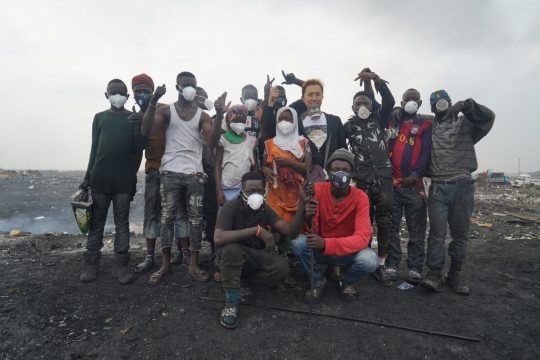 As an exhibition, we will mainly introduce works using electronic waste and clothing waste, which will be unveiled at the Ginza main store for the first time, and new works inspired by Barneys New York.
In addition, you can see various works that he is working on with a wish for world peace.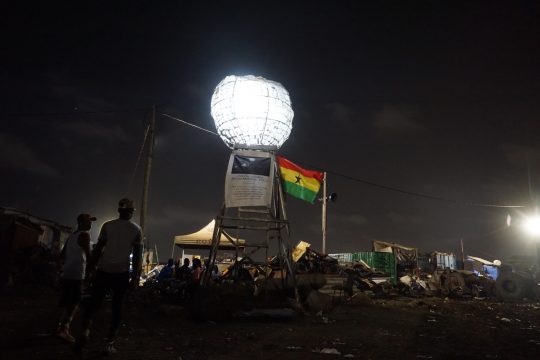 EXHIBITION: NAGASAKA MAGO
■ Holding period
Friday, May 20, 2022-Sunday, May 29, 2022 Barneys New York Ginza Main Store B1
https://www.barneys.co.jp/stores/ginza/
* We will hold the event with the highest priority on the health of our customers and staff, and with due consideration for safety.
* Event details are subject to change. Please note.
■ Contact Barneys New York Customer Center
TEL 0120-137-007 (Reception hours 11: 00-20: 00/excluding January 1st)
Barneys New York Official Site:
https://www.barneys.co.jp/events/calendar.html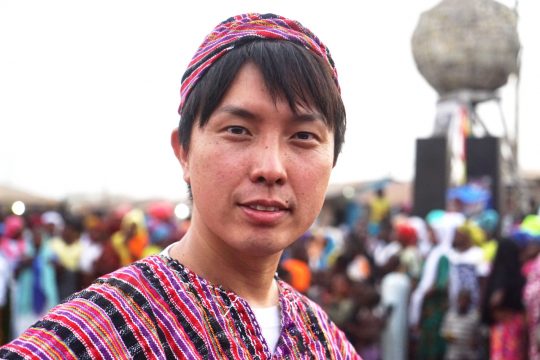 ■ Mago Nagasaka
Born in 1984. In June 2017, he visited Agbog Brosie, a slum in Ghana, and has since produced art using scrap wood. Stayed for 53 days on the 5th visit to Agbog Brosie in August 2019. Emmy Award-winning director Khan Conwizer follows the trajectory of his activities in the slums, producing the documentary film "Still A Black Star" and winning the "Audience Award Category Best Environmental Film Award" at the NEWPORT BEACH FILM FESTIVAL in the United States. Awarded. Currently preparing for release.
■ BARNEYS NEW YORK
Barneys New York was founded in 1923 by Barney Pressman in Manhattan and is known as one of the world's leading specialty stores. Currently, in Japan, we have a total of 11 stores and online stores, including the Ginza main store, Roppongi store, Yokohama store, Kobe store, Fukuoka store, Seibu Shibuya store, and outlet stores. We handle a wide range of items, from men's and women's clothing and accessories to shoes, as well as tableware and stationery.
It is also composed of Barneys New York original brands and designer brands from Europe, the United States and Japan. The store, display, customer service, and communication are integrated to provide a space where adult men and women can enjoy shopping together, providing unique fresh discoveries and relaxing and comfortable times.