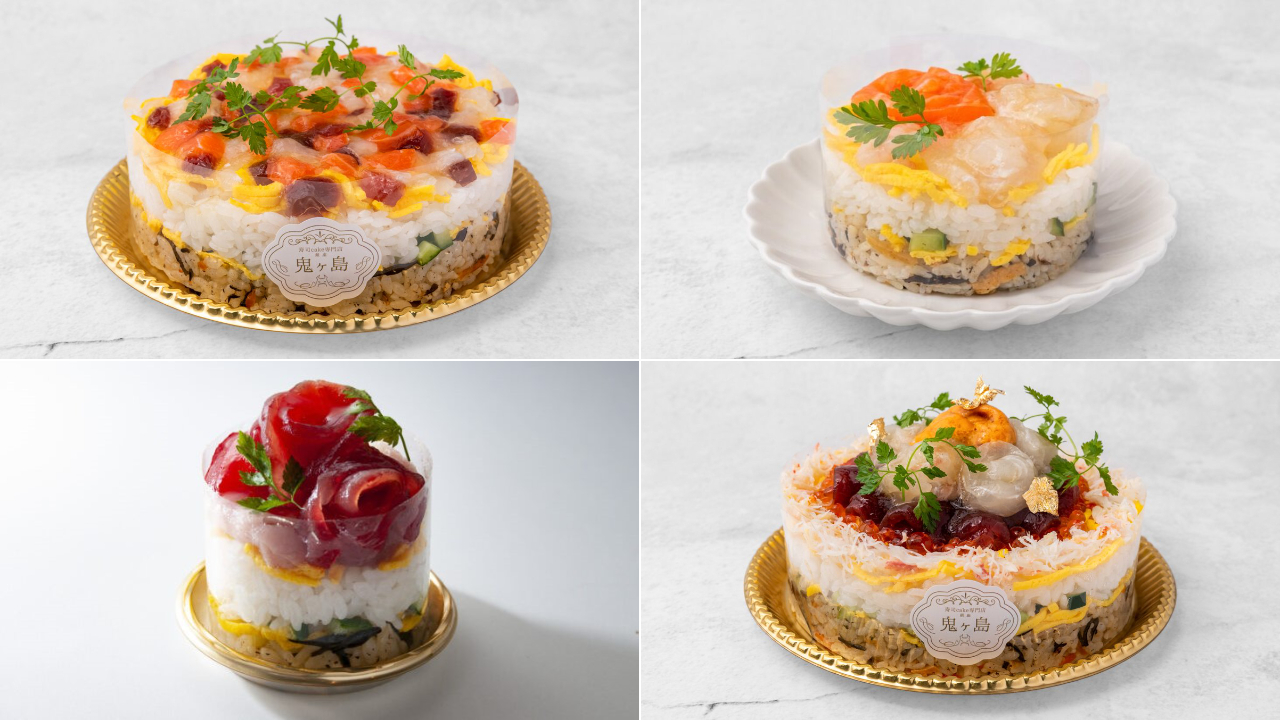 For celebrations such as parties, birthdays and weddings
-A delicious surprise to the Japanese table-
In Ginza, Tokyo, "Sushi cake specialty store Ginza Onigashima" , which handles sushi cakes that look gorgeous like cakes for the first time in Tokyo, opened on May 23, 2022.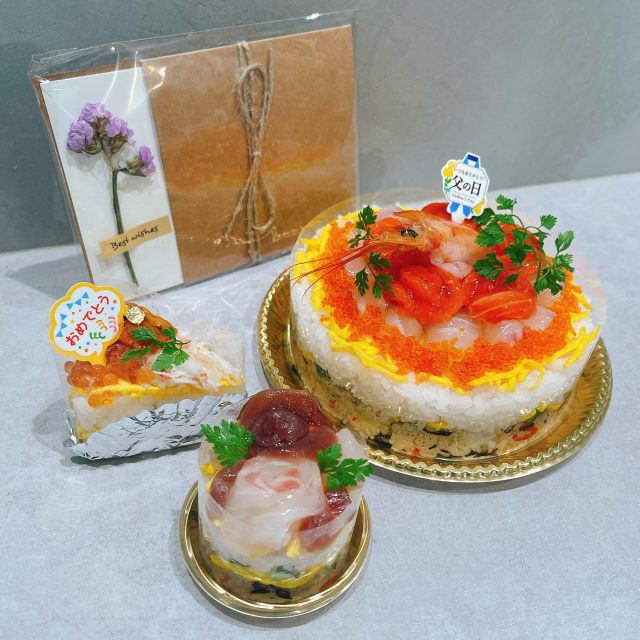 ---
---
Yuki Sato, the owner who is not good at sweets, said that there was no specialty store in Tokyo that would fulfill the desire to celebrate with cake even if he is not good at sweets. It was born when I tried to create a sushi cake specialty store by arranging sushi. The theme is "Delicious surprises for Japanese dining tables" .
The place is about 3 minutes on foot from Higashi-Ginza Station. It is a glass-enclosed shop on the first floor of a tomato-patterned building. Gorgeous cakes welcome you when you look inside the store. They are sold side by side in showcases so that you can buy them on the spot like a cake shop.
In addition to the whole sushi cake shared by a large number of people, the princess size for two people, the mini size to suit your taste, we also support complete custom-made so that you can use it in various scenes such as parties, birthdays, seasonal events, etc. It is possible.
The sushi cake is sent directly from Toyosu and is very fresh!
I am confident not only in the appearance but also in the deliciousness.
The material is coated with a specially made white soy sauce jelly. This is a device to prevent the material from drying and discoloration due to soy sauce while making the best use of the original vivid color of the material.
Also, because we want you to enjoy various textures, we put brocade eggs and cucumber in between. And the lower layer is Gomoku rice. It is said that you can enjoy it until the end without getting tired of it because of the special taste change.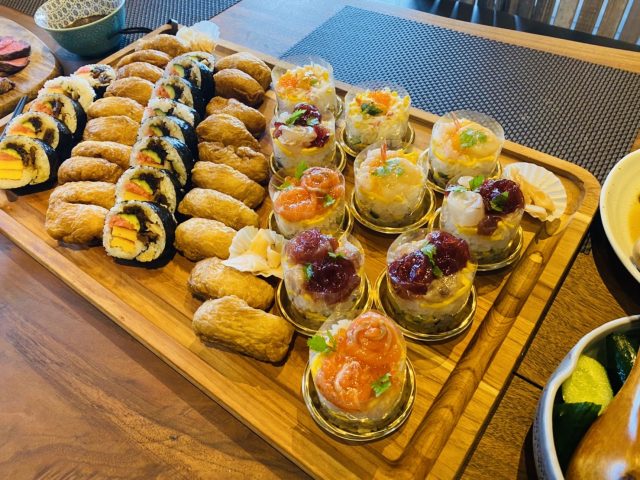 In addition, the store is making a new proposal called Sushi Shan . This is a new style of enjoying sushi cake and champagne together, and the champagne carefully selected by the sommelier goes well with sushi cake. When you visit the store, why not try the sushi sushi?
◆ Overview of "Sushi cake specialty store Ginza Onigashima"
Address: 1-20-10 Ginza, Chuo-ku, Tokyo Tomato House 1st floor Business hours; 11: 00-20: 00
Regular holiday: 1st and 3rd Wednesday Phone number: 070-4748-0929
HP: https://www.onigashima-ginza.jp/
<Contact for inquiries regarding this matter>
Sushi cake specialty store Ginza Onigashima charge: Ayumi Yamamoto
TEL: 070-4748-0929
E-mail: onigashima_2022@yahoo.co.jp