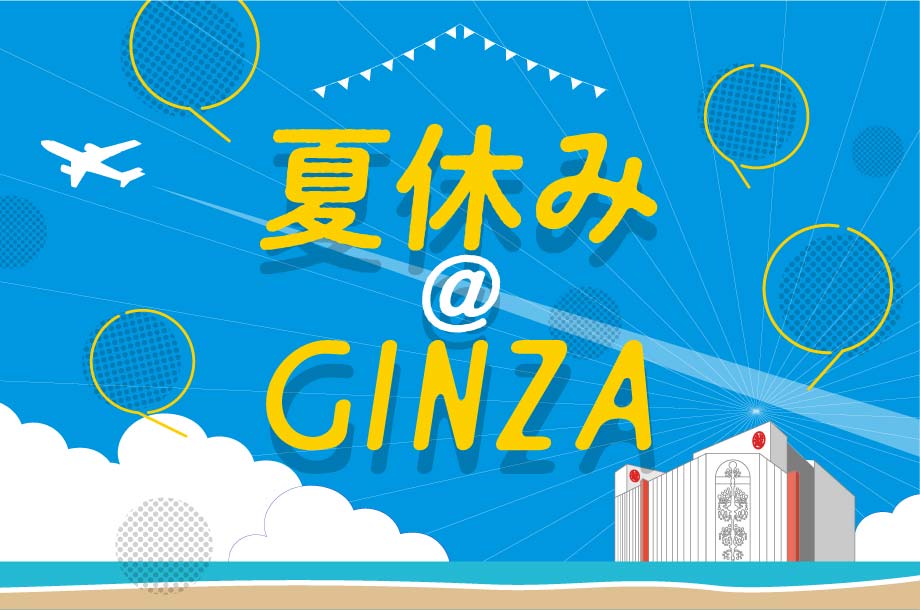 "Summer Vacation @ GINZA" will be held from Wednesday, August 3rd
Date: August 3 (Wednesday) -August 16 (Tuesday) Place: Ginza Mitsukoshi Main Building / New Building Each floor
Special site URL https://www.mistore.jp/shopping/event/ginza_e/natsuyasumi_51 (Scheduled to be released from 10:00 am on July 27)
Ginza Mitsukoshi will hold "Summer Holiday @ GINZA" on each floor of the main building and new building from August 3 (Wednesday) to August 16 (Tuesday). With the arrival of the summer vacation season, "seasonal" items and events where you can feel the "Ima of Ginza" carefully selected by Ginza Mitsukoshi, perfect for those who enjoy summer nearby and those who enjoy traveling after a long time We have many available.
Prior to the event, we will introduce an example of summer sweets that are recommended for yourself and as souvenirs, as well as events that you can enjoy at Ginza Mitsukoshi.
・ "Goldfish art" that you can enjoy in Ginza and feel cool
---
---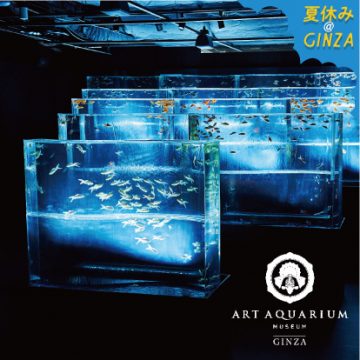 Art AQUARIUM Museum GINZA "Summer Art Aquarium-Feeling Summer with Goldfish, Ryo-"
An exhibition that fascinates you with the goldfish swimming gracefully in the aquarium and the production of light, sound, and scent. We will hold a special exhibition for a limited time so that you can enjoy a cool time in a fantastic space where glamorous goldfish and traditional Japanese beauty intersect.
(Special exhibition is from Wednesday, July 20th to Tuesday, September 20th)
* Click here for business hours and admission fees https://www.mistore.jp/store/ginza/shops/other/artaquarium/artaquarium_museum_ginza.html
・ Adult fair? !! "Pearl scoop"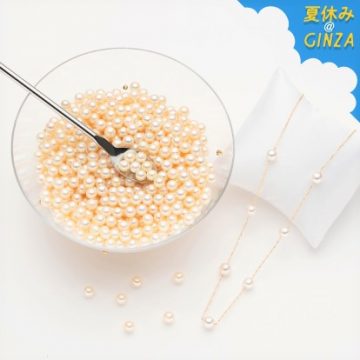 Scoop with a spoon from a bowl containing Akoya pearls! The scooped pearls can be made into your favorite accessories for a fee.
<Mori Pearl> Akoya Pearl Scoop (6.0mm ball / double hole opening) <Limited to 20 people> ¥ 9,900 per time ■ Jewelery on the 2nd floor of the new building / Mori Pearl Click here for details https://www.mistore.jp/store/ ginza / shops / jewelry_watch / jewelry / shopnews_list / shopnews062.html (Scheduled to be released from 10:00 am on Wednesday, July 20)
・ Shine Muscat and mango are also available. Don't miss it! Delicious, summer season
Desserts that use seasonal delicacies such as fruits that are ready to eat and the luxurious taste that is only available in the summer will make you feel like you are on summer vacation at home.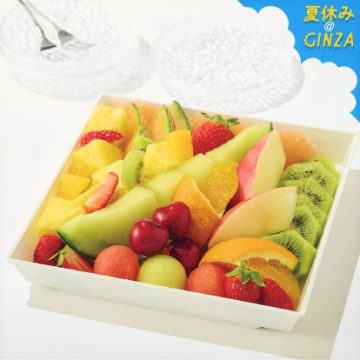 <Sun Fruit> Fruit Hors d'oeuvre <Limited to 3 items each day> 2,592 yen ■ GINZA Fruit on the 3rd basement floor of the main building * The image is an example of serving.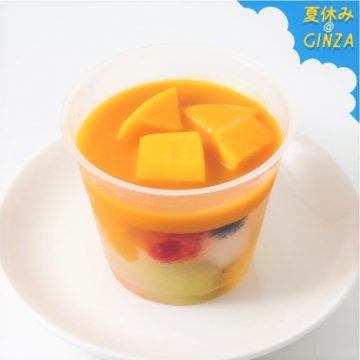 <Nihonbashi Sembikiya Main Store> Mango Fruit Jelly 756 yen (1 piece)
■ Western confectionery on the 2nd basement floor of the main building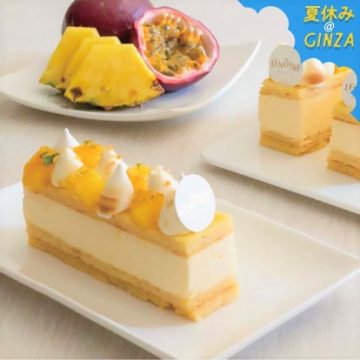 <Lenotre> Lenotre Sussu Ananas Passion 864 yen (1 piece / made in Japan) ■ Main Building B2F GINZA Chocolat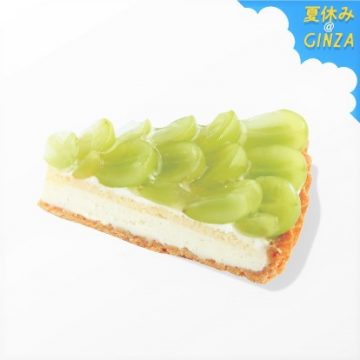 <A la Campagne> Tart Olesin Blanc (1 piece) 972 yen ■ Ginza Sweets Park on the 2nd basement floor of the main building
※The image is an image.
* The information posted may be changed or canceled without notice due to various circumstances.
Please note. Please be sure to check the Ginza Mitsukoshi website in advance before visiting the store.
* Customers may be restricted from entering the facility from the perspective of preventing the spread of new coronavirus infection.
Please note.
* All prices include tax. The standard tax rate (10%) and the reduced tax rate (8%) are mixed.
* There are a limited number of products, so please forgive us if they are out of stock.
<Past related articles>
Survive the heat wave! July 23 (Saturday) is the day of the Ox for the earth. About 10 famous eels gather in the basement of Ginza Mitsukoshi Department Store.
Special desserts and premium afternoon tea are now available in peaches! From "Bon Bonur" on the 4th floor of Ginza Mitsukoshi, a new menu that incorporates the feeling of the summer season will appear.
Soccer autographed collection exhibition spot sale "SOCCER LEGENDS EXHIBITION 2022" will be held in Ginza Mitsukoshi, Tokyo!