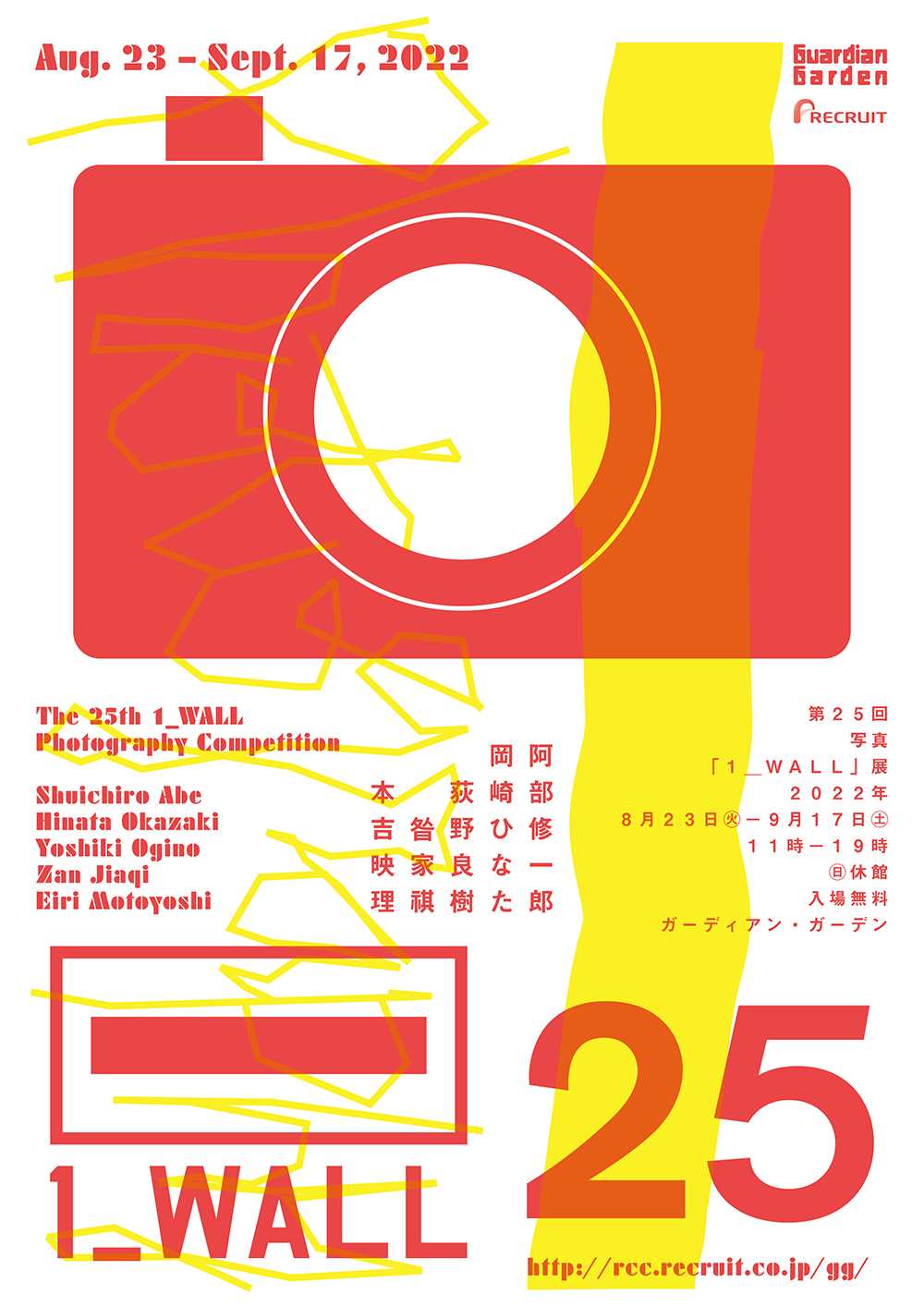 Held at Recruit "Guardian Garden" from August 23 to September 17, 2022
Guardian Garden, a gallery operated by Recruit Holdings Co., Ltd., will hold the 25th Photo Exhibition "1_WALL", an open call exhibition for the right to hold a solo exhibition.
――――――――――――――――――――――――――――――――――
About the 25th Photo "1_WALL" Exhibition ――――――――――――――――――――――――――――――――――
This is a group exhibition in which the five finalists, who passed the primary screening by portfolio screening and the secondary screening in which they had a one-on-one dialogue with the judges, present their works on one wall. At the public final judging session held during the exhibition, the Grand Prix will be decided after the finalists' presentations and discussions by the judges. The Grand Prix winner will receive the right to hold a solo exhibition one year later and 300,000 yen for the production costs of the solo exhibition.
Set in his parents' house, which is scheduled to be rebuilt, Shuichiro Abe makes films about the loss of space and resistance to oblivion. Hinata Okazaki poses questions about how society should be by facing and photographing the culture and appearance of the village in Wakayama where she was born and raised. Yoshiki Ogino explores the relationship between the worship of the mountain gods in Mie, where he lives, and the landscape through interviews and photography. Zhijiaqi captures landscapes filled with contradictions between cities and deserts formed by the rapid economic development of his hometown of northwestern China. Eri Motoyoshi focuses on the fluctuations of her senses with society, and records in portraits the aspects of herself that appear in the casual details of everyday life. It is an exhibition by the above five people.
"1_WALL", which has been held since 2009, will end with the 25th edition of this exhibition. We hope that you will visit the venue for the final "1_WALL" exhibition.
――――――――――――――――――――――――――――――――――
Judges Alphabetical order・Titles omitted――――――――――――――――――――――――――――――――――
---
---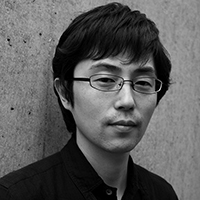 Masashi Kohara (curator)
As a researcher at the IZU PHOTO MUSEUM, he has been in charge of Nobuyoshi Araki, Manabu Miyazaki, and Tazuko Masuyama exhibitions. In addition, there is the exhibition "It's a Small World: An Imperial Festival and a Human Exhibition". Directed by "The Man Who Became a Camera, Photographer Takuma Nakahira". He has received the Hiroshi Shigemori Photography Criticism Award and the Photographic Society of Japan Prize for Arts and Sciences. Associate professor at Tokyo Polytechnic University, part-time lecturer at Kanagawa University.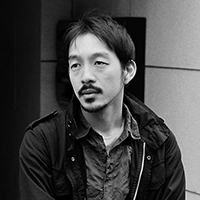 Yuri Suyama (Designer)
Born in 1983. Major works include Ellen Fries' "Ellen's Diary" (Adachi Press), Suzuki Risaku's "Perceptual Photosensitive Plate" (Akaakasha), "Yurie Nagashima and a pinch of irony and a little love" (Tokyo) Museum of Photography), "Mark Manders – The Absence of Mark Manders" (Museum of Contemporary Art Tokyo).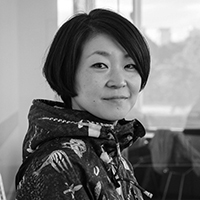 Akira Takahashi (PGI Gallery Director)
Born in Chiba Prefecture in 1976. Studied under Osamu Hiraki. Participated in the Higashikawa International Photo Festival as a volunteer while in school. From 2003 to 2010, he served as an on-site production instructor/assistant director of the festival. Since 1998, he has been involved in the preservation and exhibition of photographs at PGI. Currently in charge of planning and managing exhibitions as a director of PGI.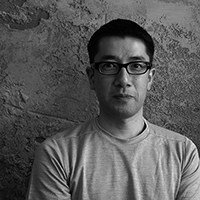 Nao Tsuda (Photographer)
Born in Kobe in 1976. Traveling the world, he continues to translate the relationship between humans and nature that has continued since ancient times through his finder. Since 2001, he has been active mainly in numerous exhibitions in Japan and overseas. His collections of works include "SMOKE LINE", "Storm Last Night" (both Akaakasha), "Elnias Forest", and "Soon the deer will become a human / Sooner or later the human will become a deer" (both handpicked). Visiting professor at Osaka University of Arts.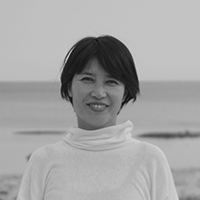 Rika Noguchi (Photographer)
Born in 1971. Born in Saitama City. Lives in Naha City. Started producing photographic works in 1992, and since then has been active mainly in exhibitions both in Japan and overseas. In recent years, he has participated in many international contemporary art exhibitions. His works are in the collections of the National Museum of Modern Art, Tokyo, the National Museum of Art, Osaka, the Guggenheim Museum, and the Center Pompidou.
――――――――――――――――――――――――――――――――――
Exhibited artists in Japanese syllabary order, titles omitted――――――――――――――――――――――――――――――――――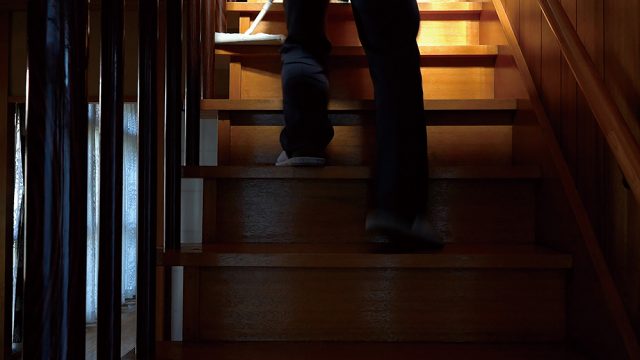 Shuichiro Abe
Born in 1996. Graduated from the Graduate School of Interdisciplinary Information Studies, the University of Tokyo.
"Hear the Place Sings"
something is about to be lost. But what?
Filmed in his parents' house, which is scheduled to be rebuilt, this work is a struggle against the loss of space that will soon come and the oblivion that accompanies it.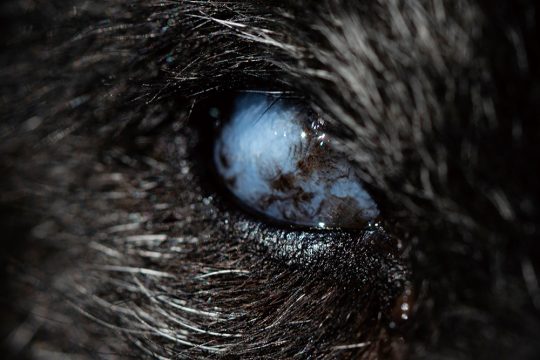 Hinata Okazaki
Born in 2002. Enrolled in the Photographic Expression Course of the Photographic Communication Department at Nippon Photography and Imaging College.
"Mayfly on the surface of the water"
As modernization progresses, something that used to surround us is disappearing.
I think we need to reconsider what we Japanese should never forget.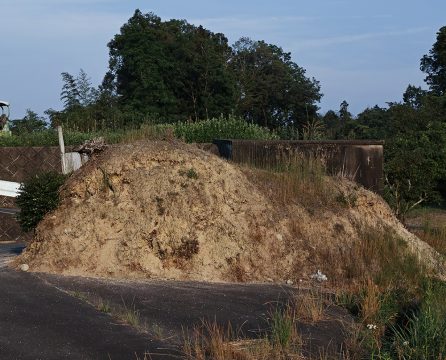 Yoshiki Ogino
Born in 1987.
"Looking for yellow sand"
Where does the mountain god who descended from the mountain dwell?
In areas where mountain gods are enshrined, interviews and photographs are taken to explore the relationship between faith and scenery.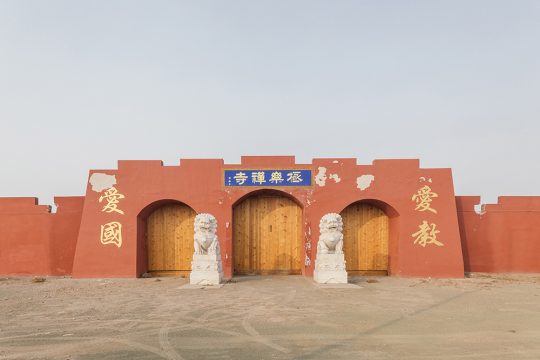 Zan Jiaqi
Born in 1995. Enrolled in the Graduate School of Design Studies, Tokyo Zokei University.
"Desert City"
Rapid economic development in northwest China has forced people to migrate from rural areas to new metropolises. The semi-desert landscape on the edge of the new city is also a landscape of modern society full of contradictions.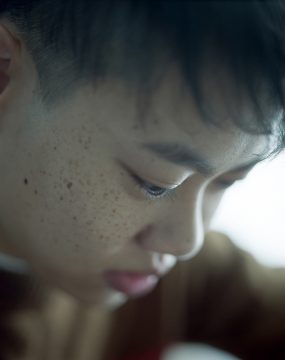 Eiri Motoyoshi
Born in 1986. Graduated from Nippon Sport Science University.
"is becoming"
The irrelevant days that can pass quickly even if you see them,
It is the intention that I and they have continued to choose one by one, and what lies beyond the overlap.
――――――――――――――――――――――――――――――――――
Exhibition Overview――――――――――――――――――――――――――――――――――
Name: 25th Photo "1_WALL" Exhibition
Date:
Tuesday, August 23, 2022 to Saturday, September 17, 2022 11:00-19:00 Closed on Sundays Admission free
Public Final Judging:
Wednesday, August 31, 2022 18:00-20:30
Please check the website for details on live distribution and reservation required.
Please note that the gallery will be open until 17:30 on the day.
Organizer/Venue:
Recruit Holdings Co., Ltd. Recruit Creative Center Guardian Garden
TEL 03-6835-2270
WEB: http://rcc.recruit.co.jp/gg/
Requests when visiting:
We ask for your cooperation in measuring body temperature at the entrance, disinfecting hands, wearing a mask, and maintaining a social distance of 2 meters between visitors. Please refrain from visiting if you have symptoms such as a fever of 37.5°C or higher, cough, sore throat, or general malaise. We kindly ask for your cooperation in trying to prevent infection when moving to and from the venue.
――――――――――――――――――――――――――――――――――
"1_WALL" Screening Flow――――――――――――――――――――――――――――――――――
Primary screening (portfolio screening)
Selected 20 people from the portfolio.
↓
Second screening (portfolio review)
Interact one-on-one with the judges through your portfolio. 5 people were selected.
↓
A group exhibition by five artists who passed the second screening of the "1_WALL" exhibition.
↓
Public final judging The final judging to determine the Grand Prix will be held publicly during the "1_WALL" exhibition period.
↓
Grand Prize Winner Solo Exhibition
After a one-year production period, a solo exhibition was held at Guardian Garden.
――――――――――――――――――――
[Inquiries regarding this matter]
https://recruit-holdings.co.jp/support/form/
――――――――――――――――――――
​
<Related articles in the past>
The 22nd Photo "1_WALL" Grand Prix Winner Solo Exhibition Ansho Ito Exhibition "Open your eyes and still not see the present" will be held from March 2nd (Tuesday)!
The 21st graphic exhibition "1_WALL" will be held from August 27th (Tuesday)!
The 19th photo exhibition "1_WALL" will be held from September 26th (Wednesday) to discover young people who will lead the next generation of photography.